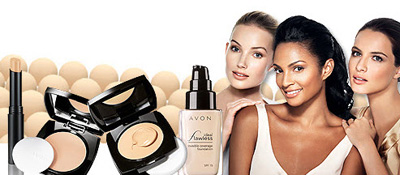 The always beautiful Alesha Dixon has successfully teamed up with the world renowned Avon to introduce their newly created Ideal Flawless Invisible Coverage foundation, shaped to give you the much needed touch of flawless perfection. Alesha as Britain's Got Talent Judge, Singer and TV Presenter is often under the spotlight and knows the true power behind a reliable foundation. Here's what she had to say about her experience with Flawless Invisible Coverage:
"With amazing technology and shades for every woman, Ideal Flawless gives immaculate coverage that allows you to be beautiful in your own skin" – Alesha Dixon.

Alesha who is officially Avon's beauty and empowerment ambassador also gave a wonderful "from Snow White to Grace Jones" description which with such beautiful ease actually describes the benefits behind Avon's foundation (and we are sure even Snow White's Evil Queen would like one). The splendid range of this new foundation is made to create a virtually undetectable veil of natural-looking cover. Of course at the same time coming as an even toned perfection resulting as the name says in a flawless, natural finish for your skin. It is clear that with the upcoming season this kind of a light touch is a true beauty essential.
Avon has made sure to include a wide skin tone palette raging from the lush caramel and creamy natural to the gorgeous sable and nutmeg. With a more than conveniant package design – making it easy to carry around and the lightweight texture it allows you to easily apply and re-apply the makeup simply with your fingertips. Do not to forget it also has a subtle and fresh scent which is no doubt a crucial requirement with any beauty product you would like to use.
This post has been sponsored by Avon, but all thoughts are our own.