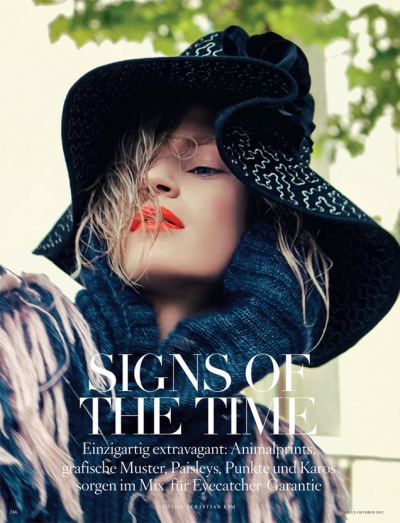 Magazine: Vogue Germany
Issue: October 2012
Editorial: Signs of the Time
Model: Mirte Maas |Mega, Women|
Photographer: Sebastian Kim
Website: www.sebastiankim.com
Top model Mirte Maas connects with fashion photographer Sebastian Kim to capture the striking Signs of The Time story for German Vogue. Inspiration behind the story seems to be the one to always get harsh critiques, a homeless fashionista. Yay or nay?
Judge for yourself after the jump: