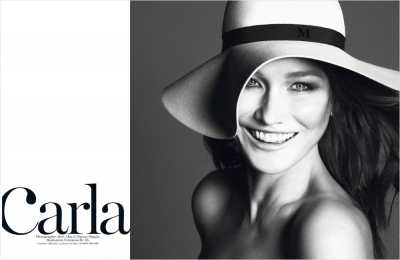 Magazine: Vogue Paris
Issue: December 2012 January 2013
Model: Carla Bruni Sarkozy |Marilyn Agency|
Hair: Paul Hanlon
Makeup: Lucia Pieroni
Stylist: Emmanuelle Alt
Photographer: Mert Alas and Marcus Piggott
Website: www.vogue.fr
Carla Bruni Sarkozy's cover story of French Vogue photographed by Mert & Marcus with styling by Emmanuelle Alt.
The French Vogue December 2012 – January 2013 issue marked a special moment as it featured Carla Bruni-Sarkozy on its cover. The stunning cover story was crafted by the illustrious photography duo Mert Alas and Marcus Piggott, professionally known as Mert & Marcus, and styled by Vogue's Editor-in-Chief, Emmanuelle Alt.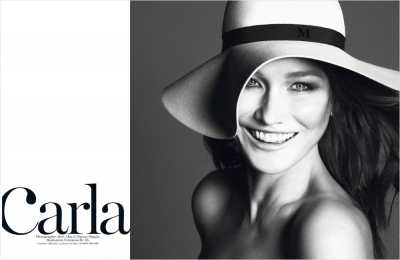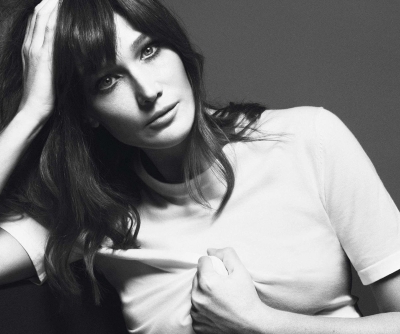 Mert & Marcus are renowned for their innovative and bold approach to fashion photography. Their collaboration with Bruni-Sarkozy for this cover was no exception. The images captured the essence of Bruni-Sarkozy's timeless elegance, poise, and sophistication, yet injected a contemporary flair that resonated with the magazine's modern readership.
Emmanuelle Alt's styling was instrumental in realizing this vision. Her acute understanding of fashion trends, combined with her appreciation for classic French elegance, resulted in a cover story that was both of the moment and enduringly stylish. Alt's styling choices played with contrasts and textures, aligning perfectly with Bruni-Sarkozy's multifaceted persona. The clothes and accessories chosen for the shoot were not just on-trend but spoke to a deeper narrative, reflecting Bruni-Sarkozy's roles as a model, singer, and former First Lady.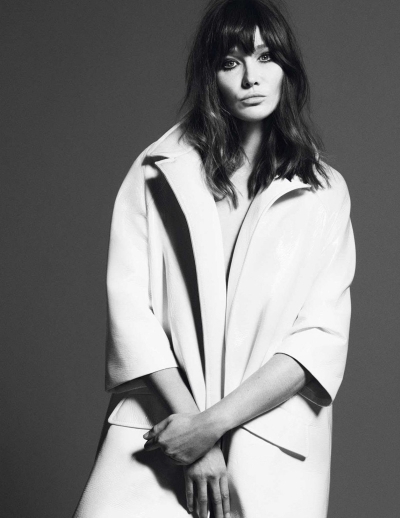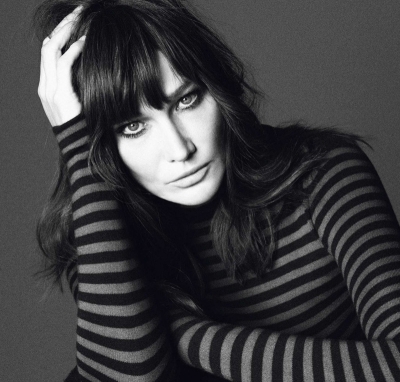 The decision to feature Bruni-Sarkozy on the cover of this issue was significant. As a woman who has gracefully navigated the worlds of fashion, music, and politics, she embodies a modern, multifaceted femininity. Her allure goes beyond her physical beauty, encompassing her intelligence, talent, and unique life experience. This choice was also a nod to her status as an enduring icon in French culture.
The cover story was more than just a fashion statement; it was a cultural commentary. It showcased the collaboration between some of the industry's most creative minds and a woman who has come to represent an evolution of French style, grace, and global influence.
In conclusion, Carla Bruni-Sarkozy's cover story for French Vogue's December 2012 – January 2013 issue, photographed by Mert & Marcus and styled by Emmanuelle Alt, is a standout example of fashion's ability to transcend mere aesthetics. It's a harmonious blend of art, culture, and individuality that continues to resonate as a poignant representation of modern French elegance.