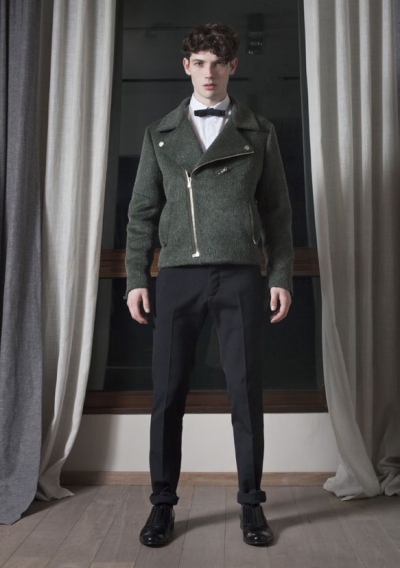 Collection: Christian Pellizzari
Season: Fall Winter 2013.14
Photography by Ivan Muselli
Model: J. D. Brian
Stylist: Matteo Greco
Website: www.christianpellizzari.it
Inspired by New York style sentiment designer Christian Pellizzari gives an exceptional showcase of menswear with his fall winter 2013 collection. To create the pieces Christian mixes fabrics such as English wool with materials like the high tech nylon (used for outerwear). The outerwear itself as a strong point of any winter collection takes the spotlight with it's refreshing mix of modernity. Designer turns double breast jackets into outwear pieces, while the details subtly stand out with quilting sewed to the soft angora wool.
The traditionally elegant evening-wear is displayed with an inviting young approach, while the footwear is courtesy of masterful handmade craftsmanship.
Discover the whole collection after the jump: