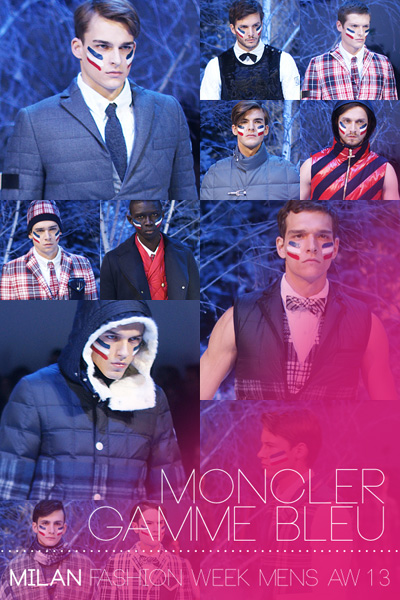 Collection: Moncler Gamme Bleu
Season: Autumn Winter 2013.14
Creative Director: Thom Browne
Website: www.moncler.com
The best of white winter came to life at Moncler Gamme Bleu's menswear runway show presented at Milan Fashion Week with an inspiration hailing from Scotland and their very own Highland games. Shaped in the signature lines of label's Thom Browne the collection offers an impressive exploration of outerwear as well as active sportswear. Autumn winter designs are subtly divided into four inspiration groups, navy/white, red/white/blue, grey and for evening-wear the black tie formal.
Discover more of the collection after the jump: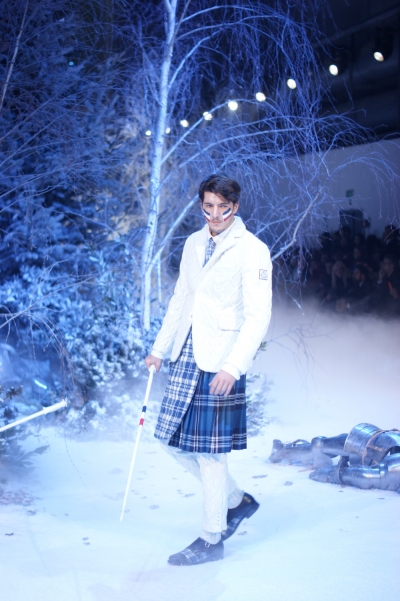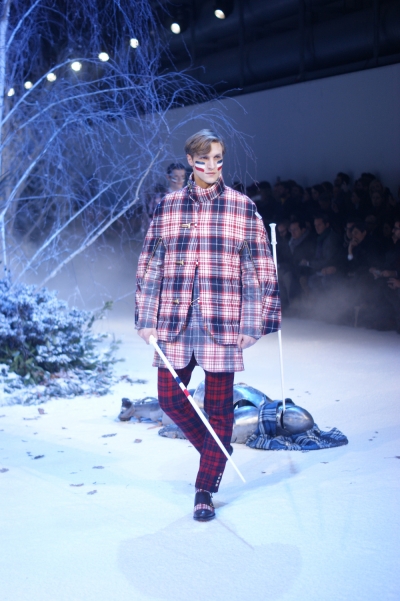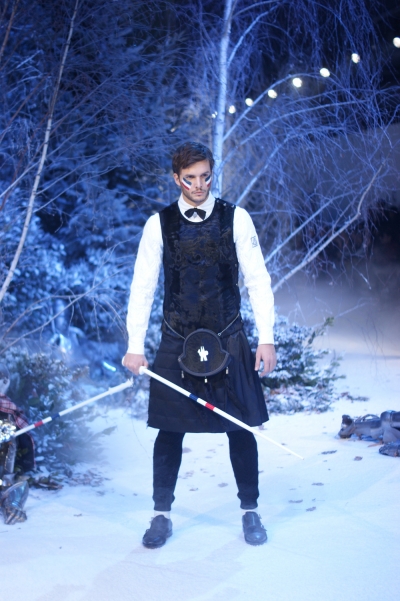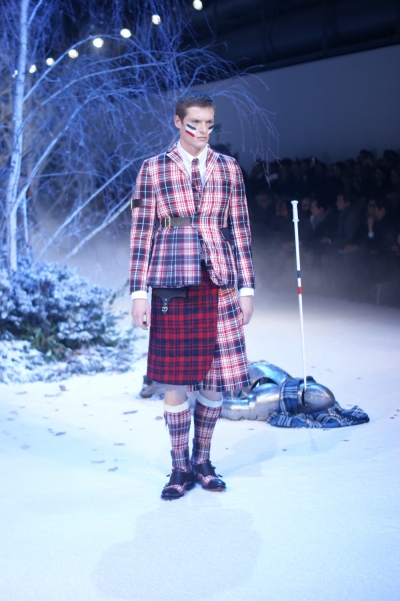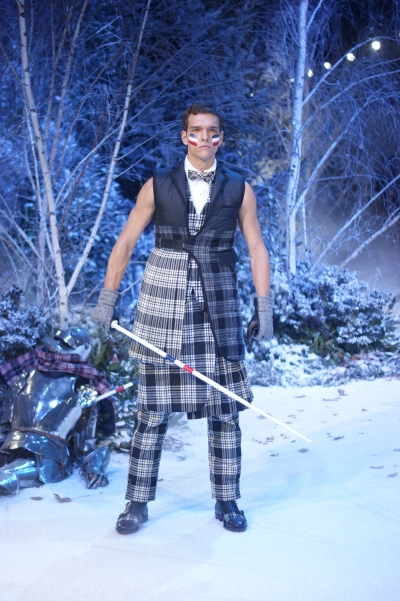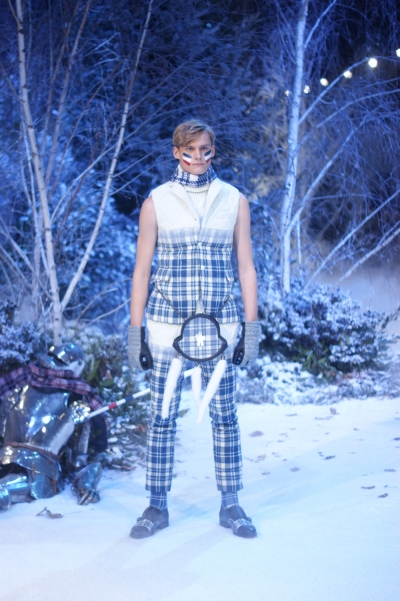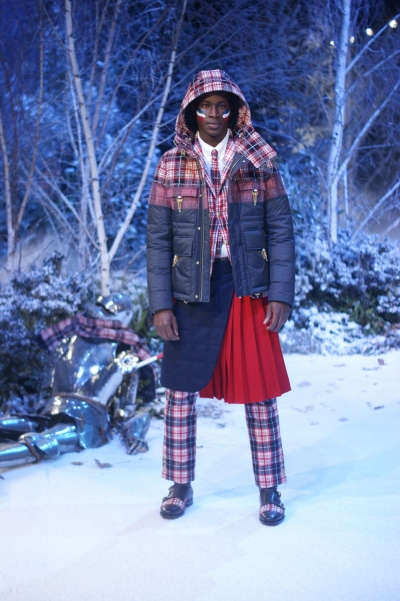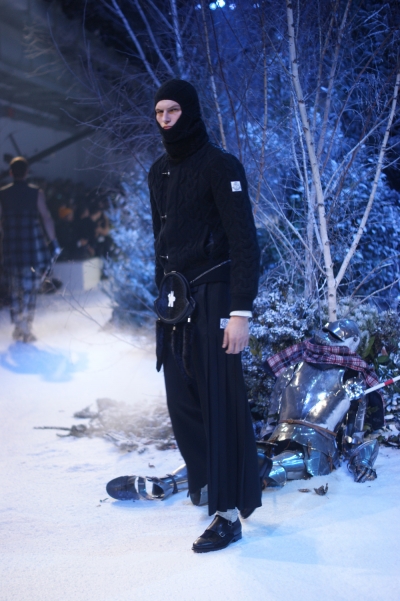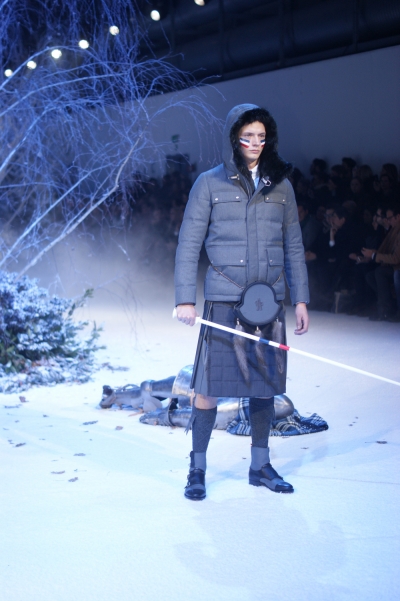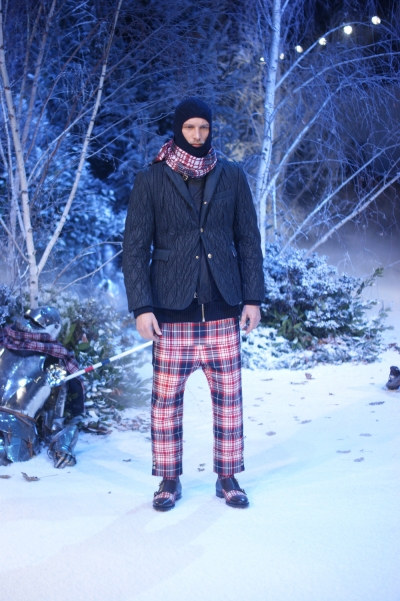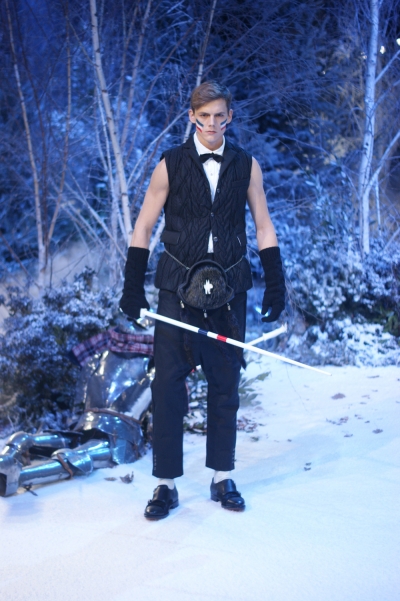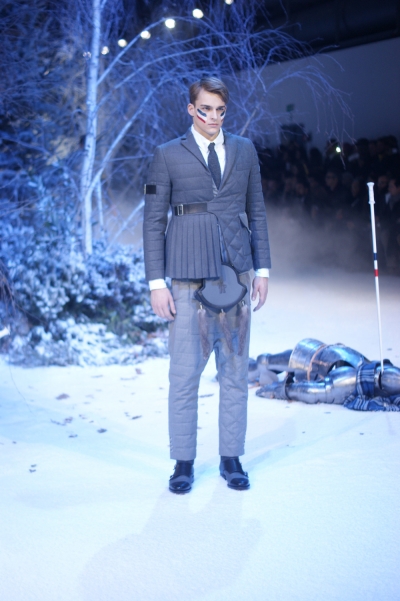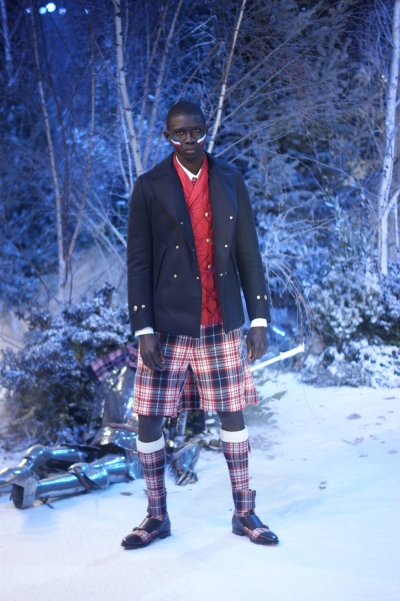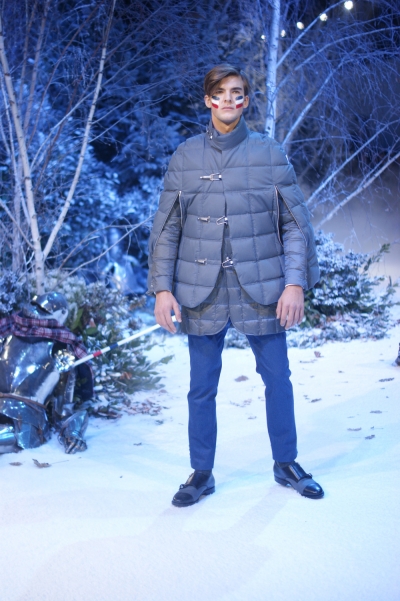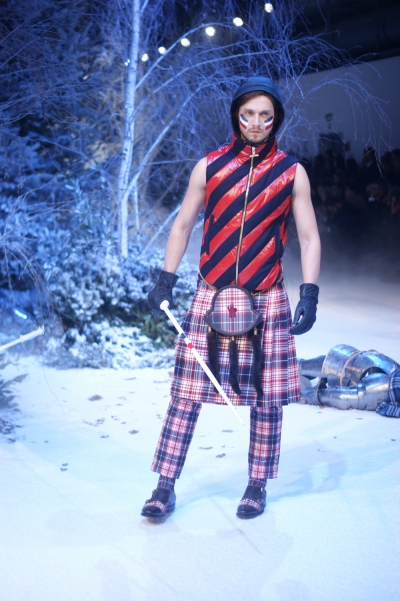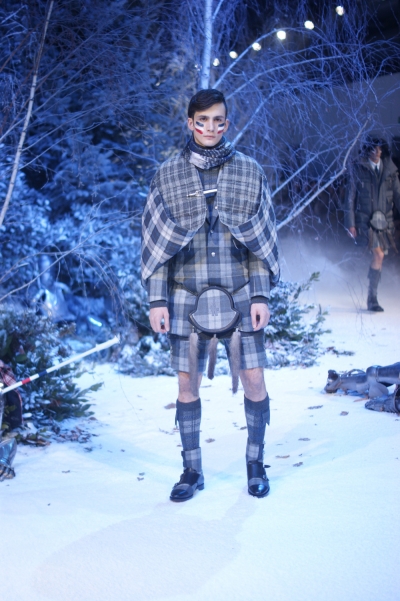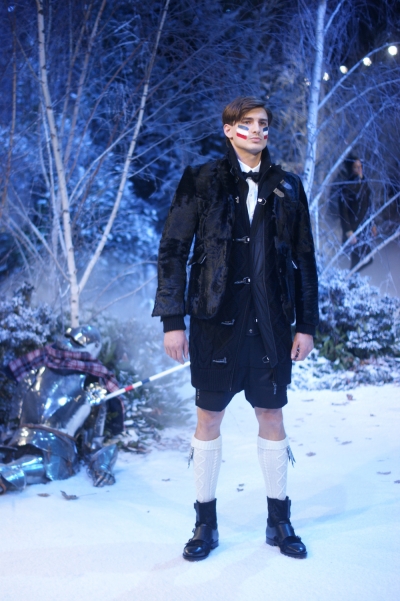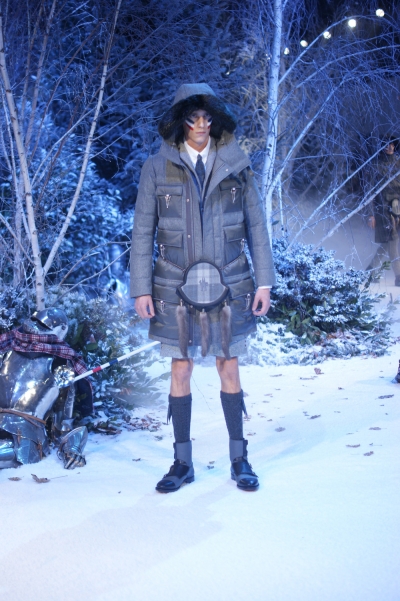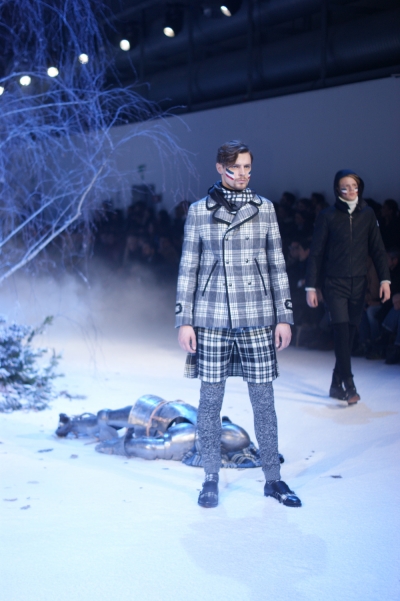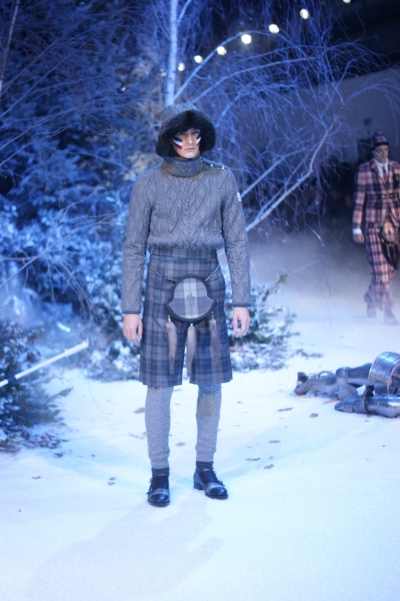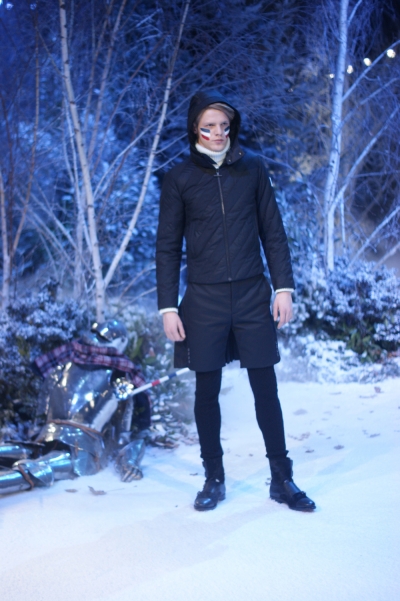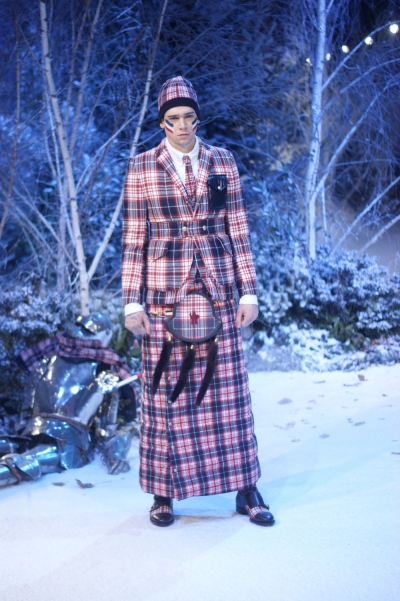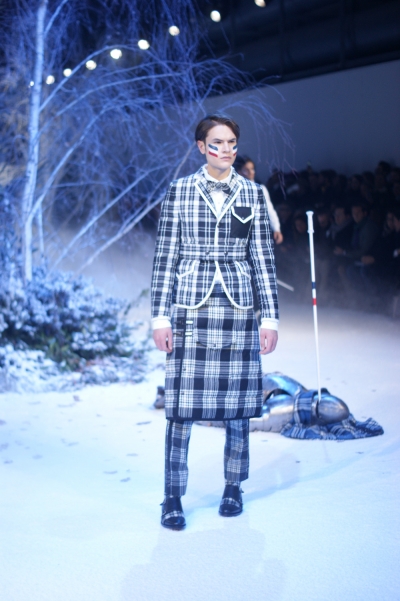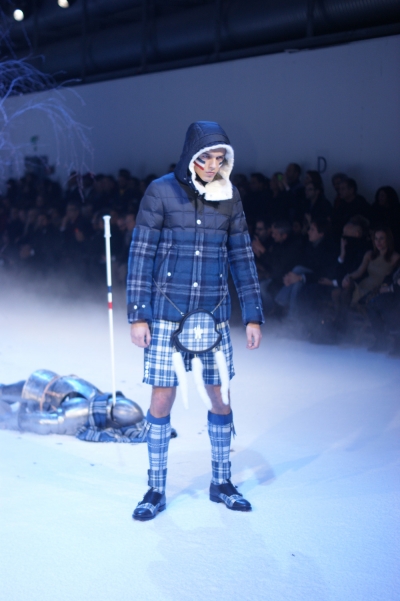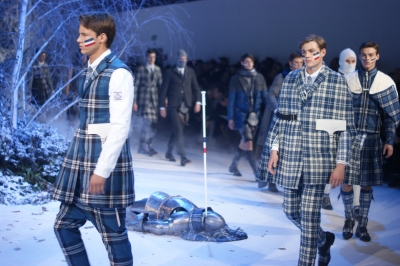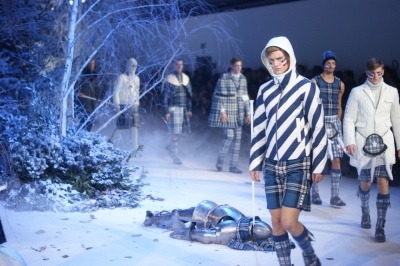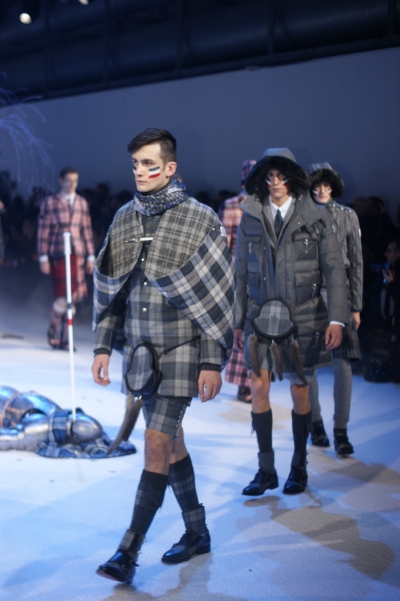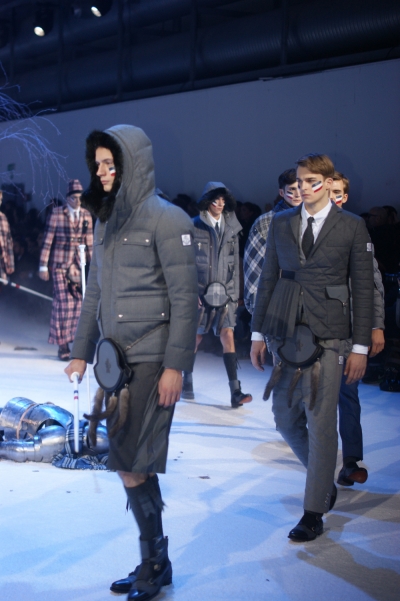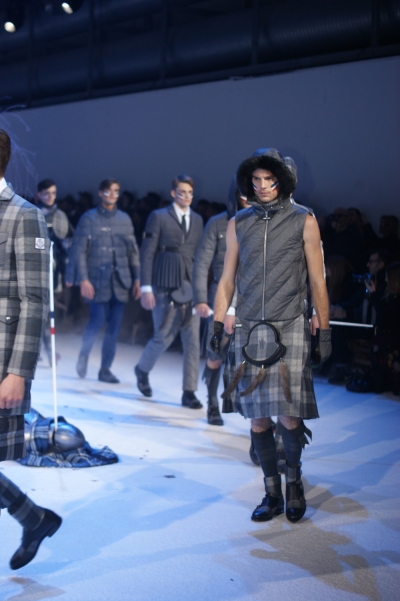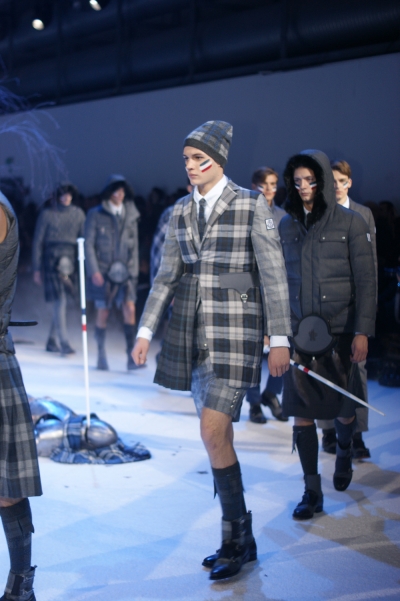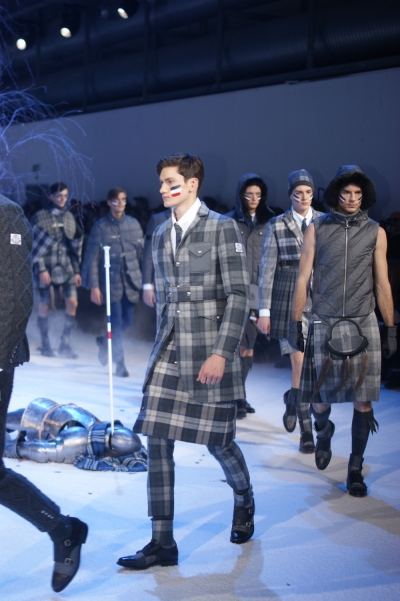 Models: Adam Kaszewski, Adrian Bosch, Adrian Wlodarski, Alejandro Verpeilte, Alexander Johansson, Alexandre Cunha, Alfred Kovac, Andrea Preti, Andreas Brunnhage, Bart Grein, Bastian Thierry, Casey Taylor, Cole Mohr, Conrad Leadley, David Agbodji, David Florentin, Dejan Obradovic, Demy Matzen, Fernando Cabral, Florin Sopcu, Ibra Cisse, Jacob Coupe, Joe Collier, Johannes Niermann, John Todd, Jorrit Berdsen, Josh Haywood, Julius Gerhardt, Kye D'Arcy, Lenz Von Johnston, Linus Gustin, Lucas Mascarini, Mattias |at TIAD|, Matt King, Michael Whittaker, Mikkel Jensen, Patrick Kafka, RJ King, Robbie Wadge, Sascha Weissenborn, Simone Baglivo, Thomas Hoefnagels, Thorben Gartner, Tom Barker, and Yannick Abrath
Photos by Kevin Pineda.