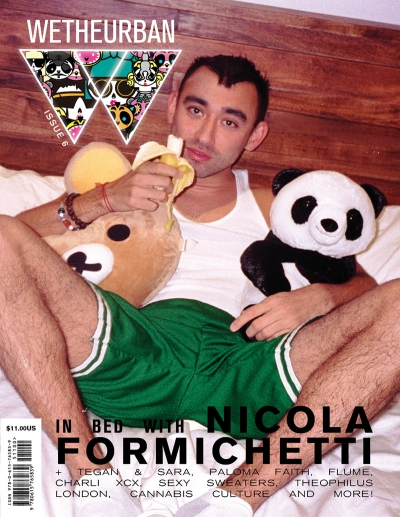 Magazine: WeTheUrban
Issue: #6
Starring: Nicola Formichetti
Photographer: Kevin Amato
Website: www.wetheurban.com
The prolific stylist and Mugler's creative director Nicola Formichetti becomes the coverboy of We The Urban's 6th edition photographed for the main story by Kevin Amato.
Advice on starting out in the industry: "I really encourage everyone to work in a store, that's where I learned everything and met everyone. You work firsthand with clothing, do the windows and interact with customers and I think that for me personally, that environment really allowed me to enter the core of the fashion community. School is also very very important, and it's where you get to meet other people like you and communicate. [Also] just keep in mind, if you're into becoming just famous, fashion is not the place– It's the wrong way to go about that sort of thing."
Read more of Nicola's We The Urban interview and find the rest of the accompanying shoot after the jump: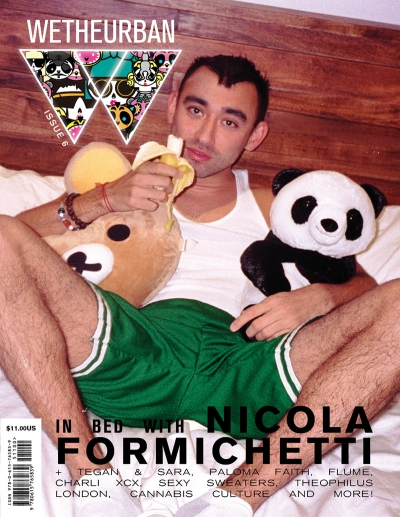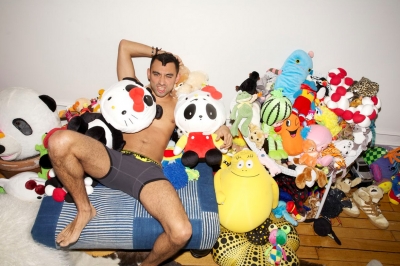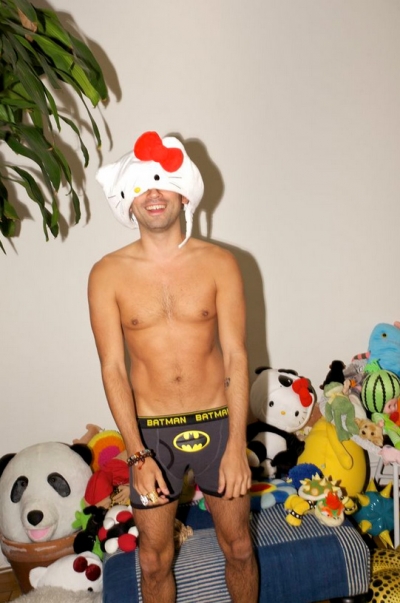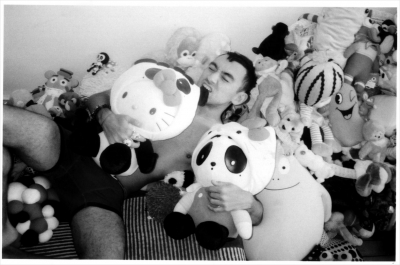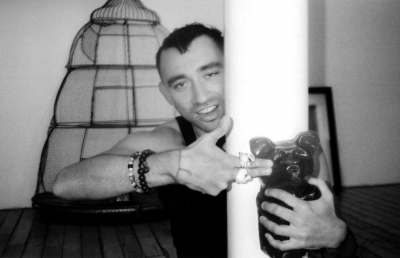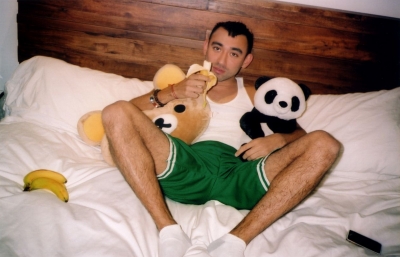 On how he would like to be remembered: "This is interesting… I guess I want to be remembered as someone who was always trying to do something new and always pushing things. I care about what my friends think mostly, but I just want to be remembered as someone who was always honest and believed in what I was doing and never changed that."
On his favorite fashion memory: "My mom was very glamorous in my eyes. She's Japanese, and we lived in Italy, so she was the first one to introduce me to clothing and shopping. I used to go with her to the Italian boutiques like Armani and Versace and she was also the one who introduced me to Italian Vogue. It's funny, my dad always thought my mom and I were crazy spending all of this money on clothes!"
On print and the new digital era: "I think it's changed everything, and we just need to go for it. It's about communication, I don't believe print is going to die, but digitally you're able to have a different experience. I think there are so many possibilities, and things we weren't able to do before all of this. You know if you look at fashion shows [and technology] for example, there are live-streams and some people argue that enabling that is not keeping the mystique or exclusivity. But I'm always very open and I'd love for everyone to have front row seats! I mean for the first MUGLER show I did everything live: Backstage, before the show and even two days before and live-streaming the showroom fittings– everything and the response was incredible. I was asking the viewers their opinions and I felt like I had millions of stylists with me!"
On the word "inspiration": "It comes when I'm not thinking about it, and when I'm trying to force myself to think about something it never comes… So I always let my mind wander, and when you're not trying you know that you've got it. It's interesting because I've been thinking about how creativity works and where it comes from and I've found that basically what I've been doing since I was little is daydreaming– Just kind of looking at anything."
WeTheUrban, a publication dedicated to quality curation of fashion, art, music, design, and the like, is Tumblr's #1 most followed fashion page and first ever Tumblr turned nationally distributed print magazine. Only starting during the month of September of 2009 (by a 15 year old Willie Greene, WeTheUrban has since evolved into a one-stop daily news source for many internet savvy fashion enthusiasts.