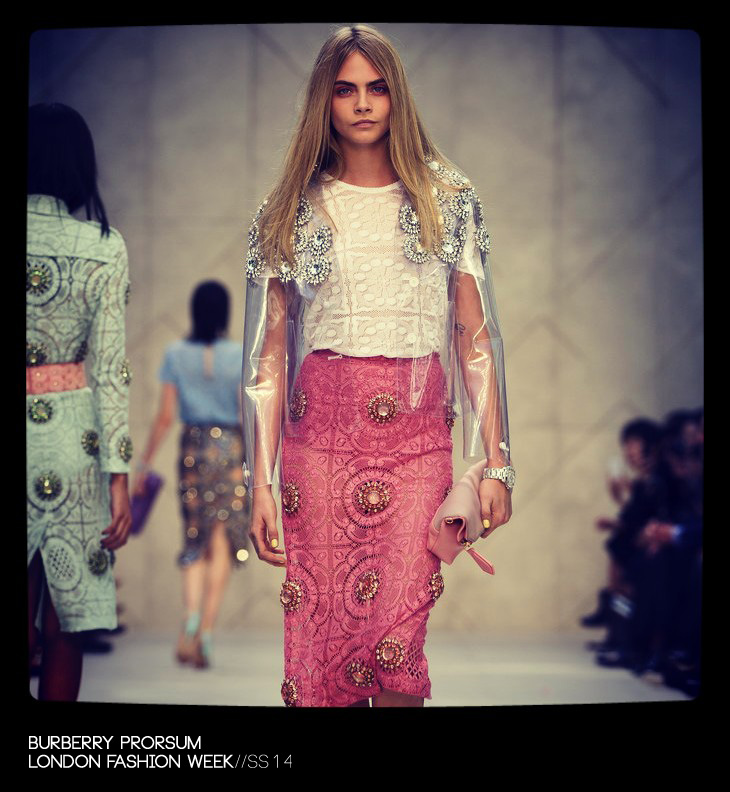 Burberry Prorsum is coming again as the highlight of London Fashion Week where it outshone multitude of collections presented during the week. While going hand in hand with the men's spring summer 2014 collection as expected the new women's designs are far more elaborate and daring. No doubt complementing the accompanying men's direction.
The collection shown at London's Hyde Park, was also a part of a challenging but successful experiment. The whole show and moments surrounding it were recorded by Apple's iPhone 5s. The new designs come with refreshing splashes of spring's coveted pastels. While some bringing on sentiment of effortless elegance are easing us into daywear, the other show an impressive amount of delicate craftsmanship. Christopher Bailey is once again resetting the trends, mixing stripes and polka-dots but also exploring variety of transparent material. From the use of intricate lace materials, to delicate raw silk and the modern vinyls. In this risky move these challenging fabrics got a chic new interpretation. Christopher and his team managed to remain loyal to houses defining elegance. Yet perhaps these choices are the challenging yet trend adjusting moment of Burberry's spring summer 2014.
Not forgetting its origin, the new designs are not all about light summery garments. British weather-ready options such as merino wool and varieties of cashmere are also part of the new designs.
After the runway video above have a closer look of the runway imagery following below.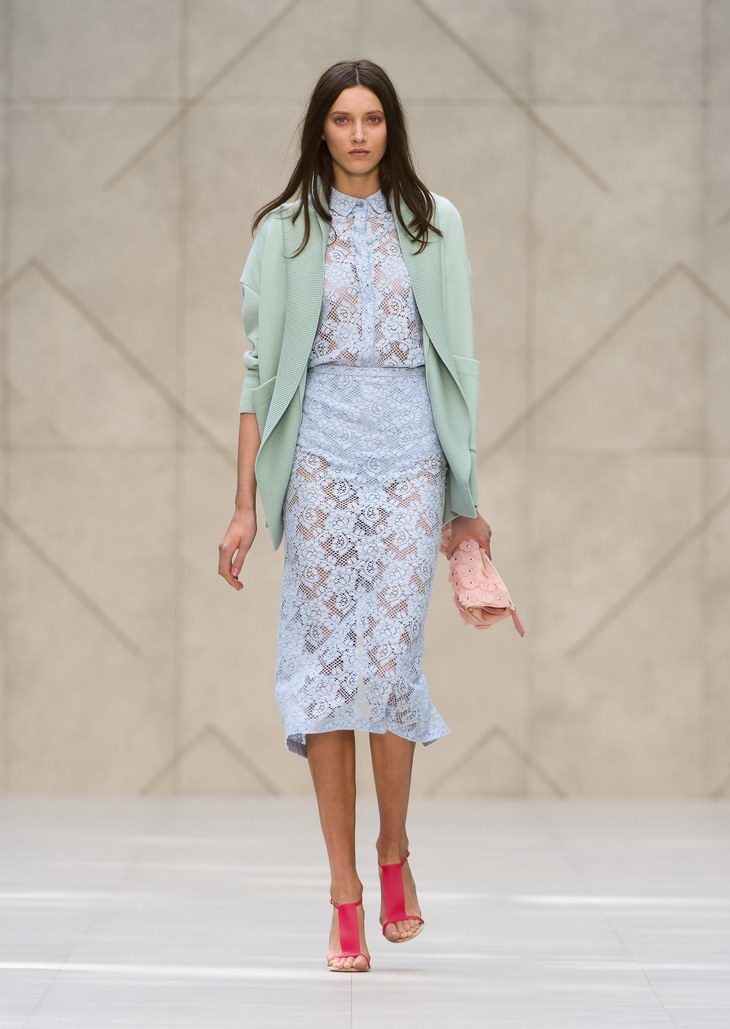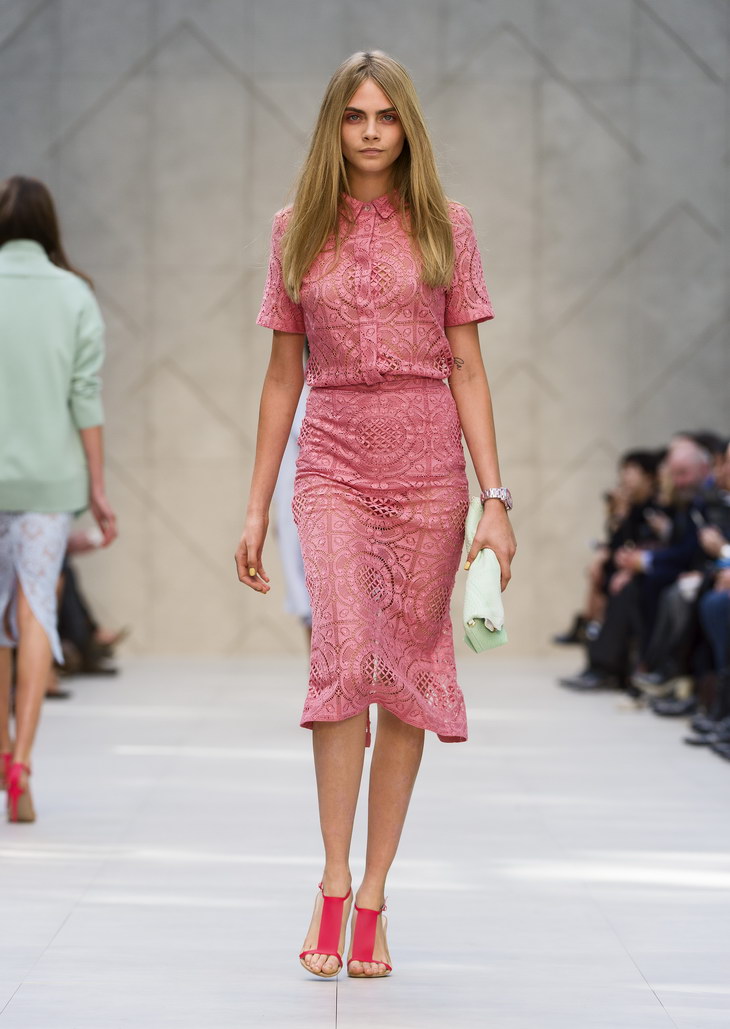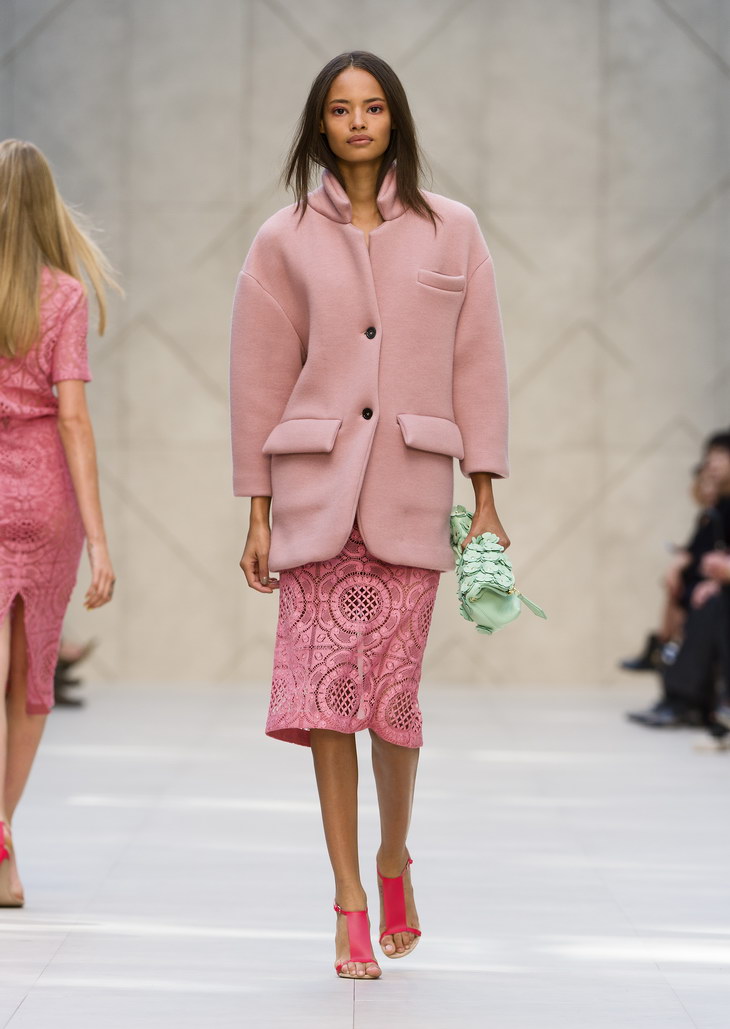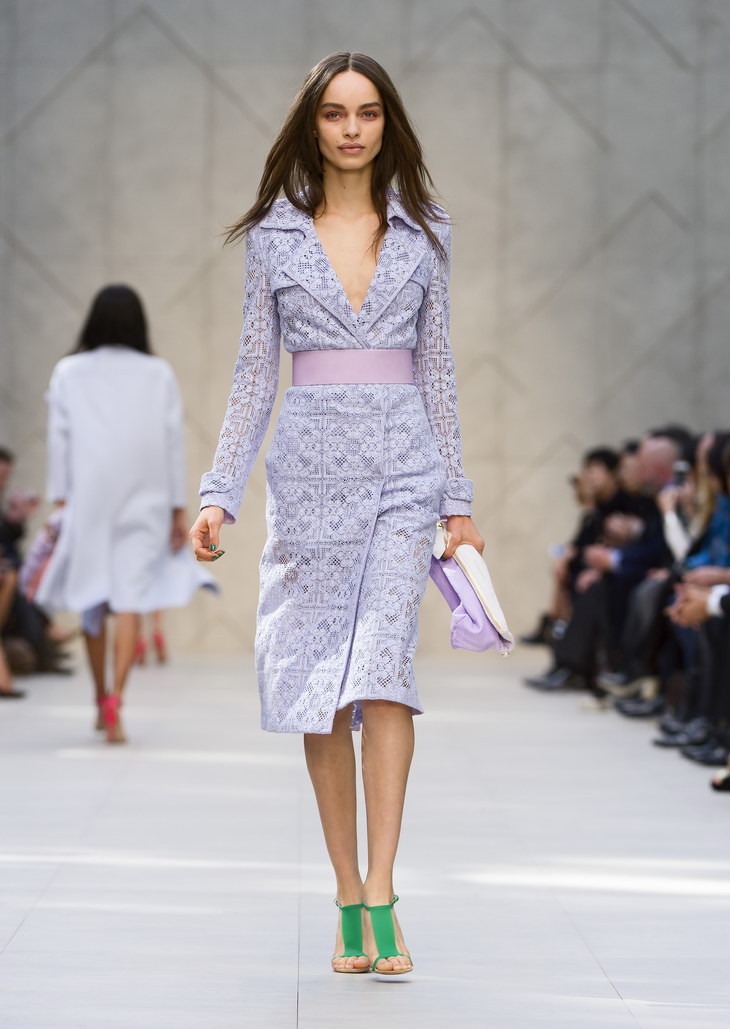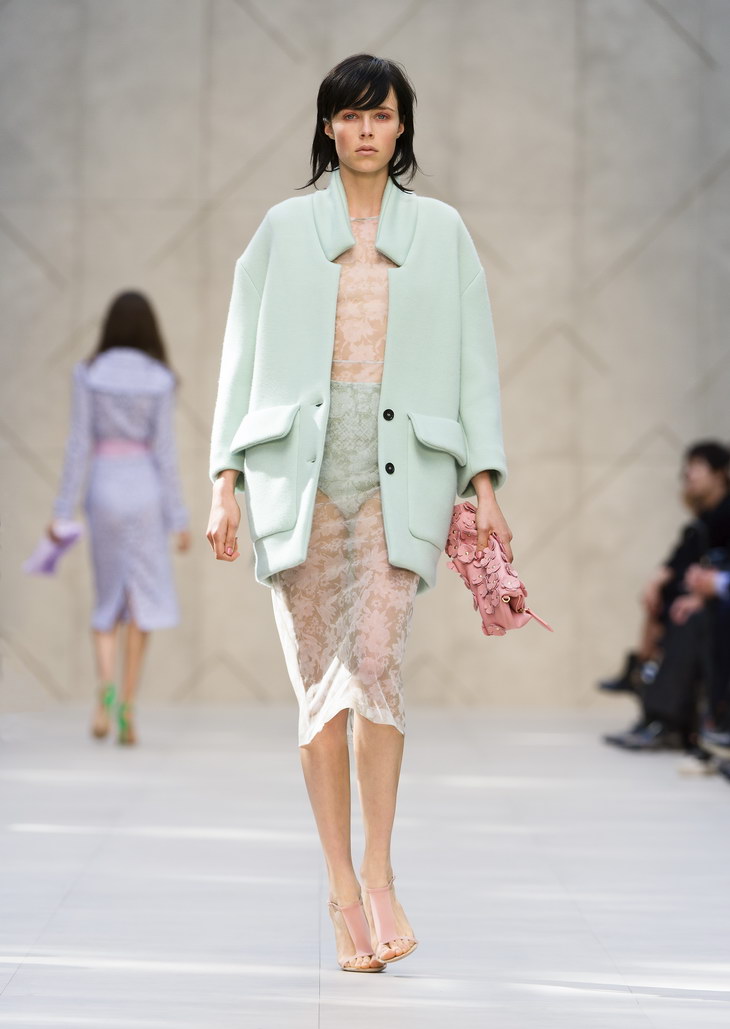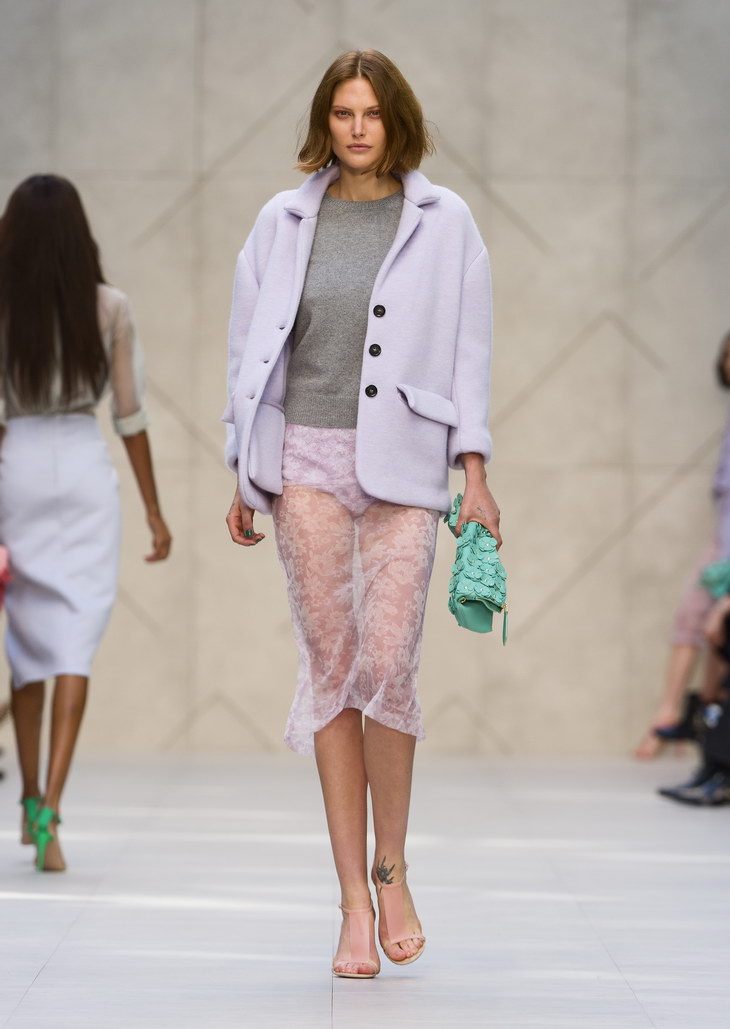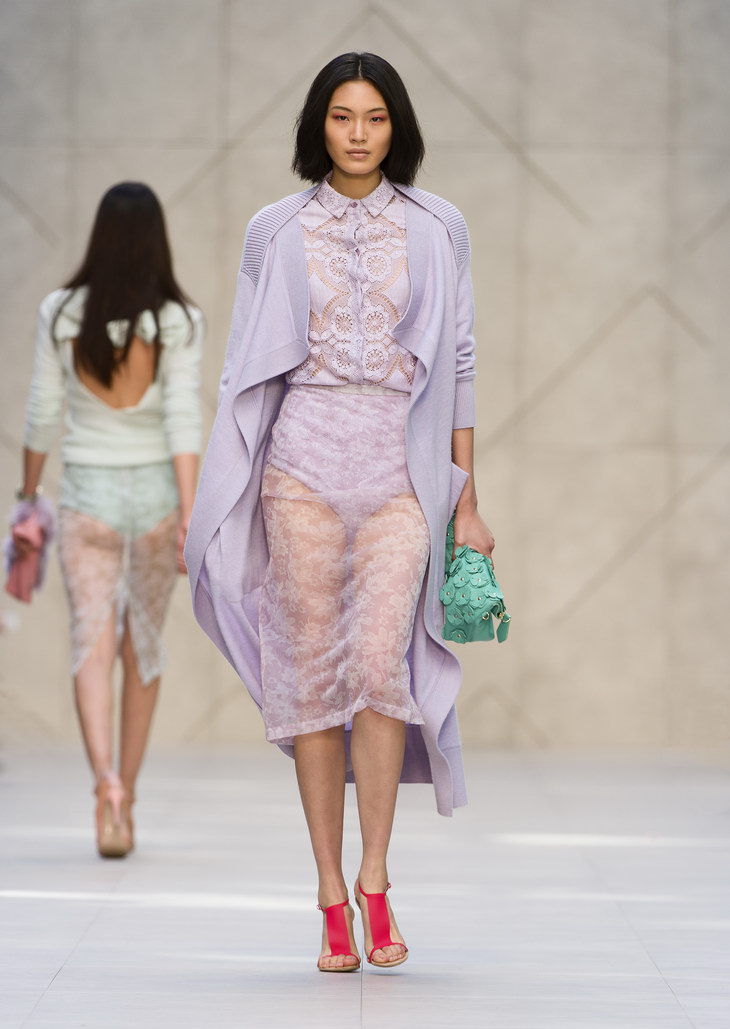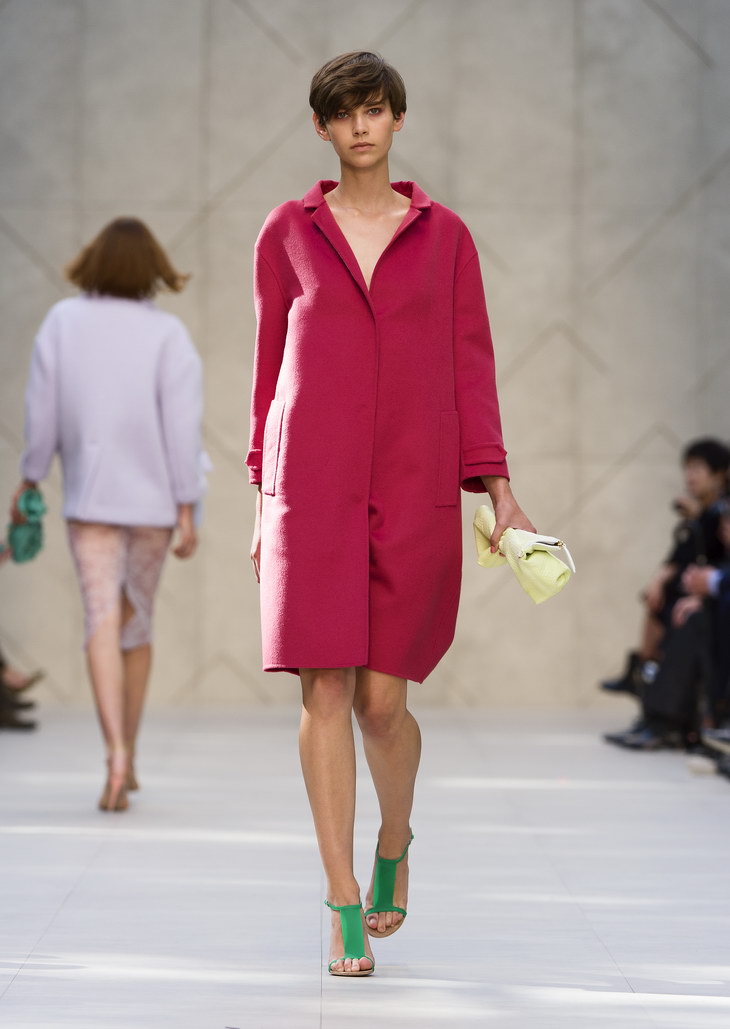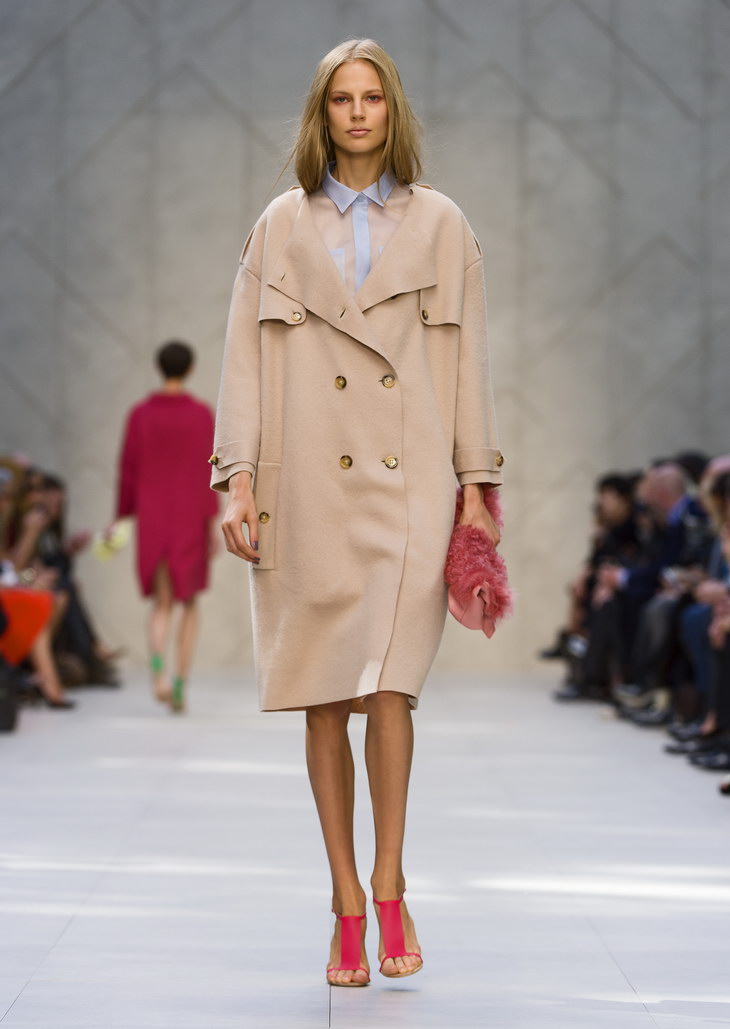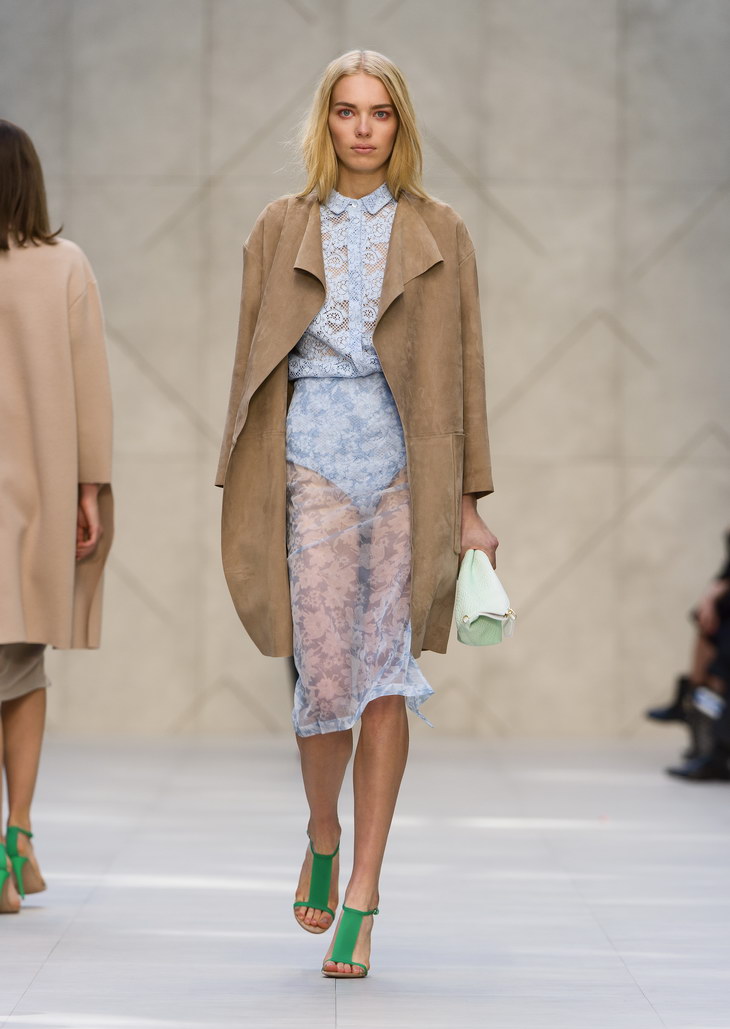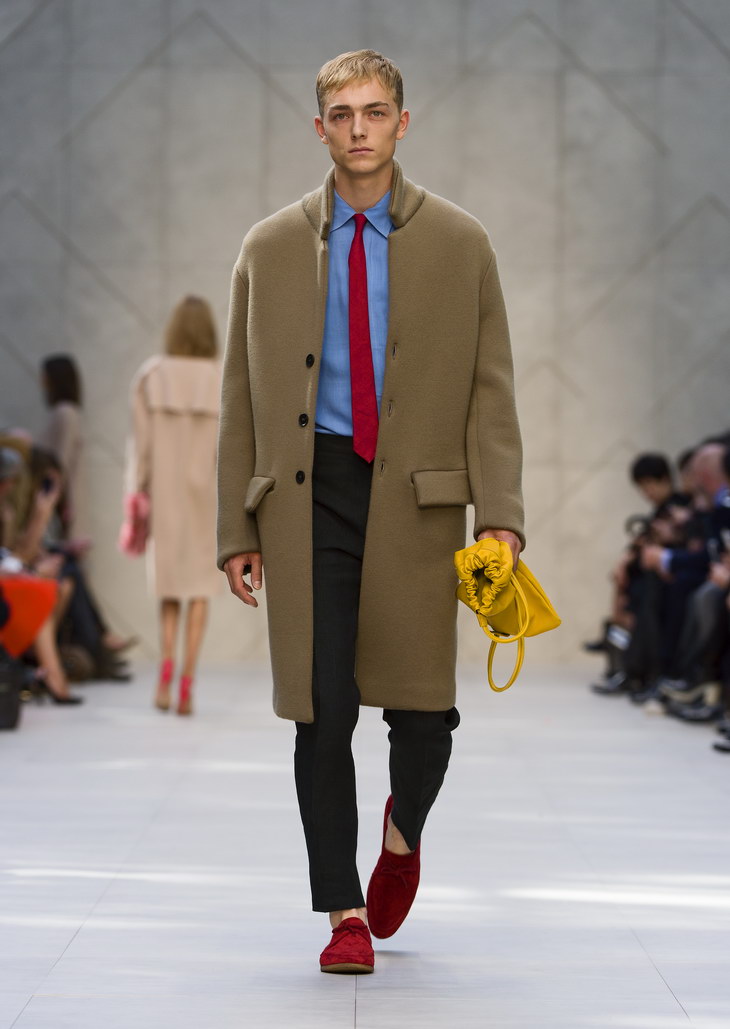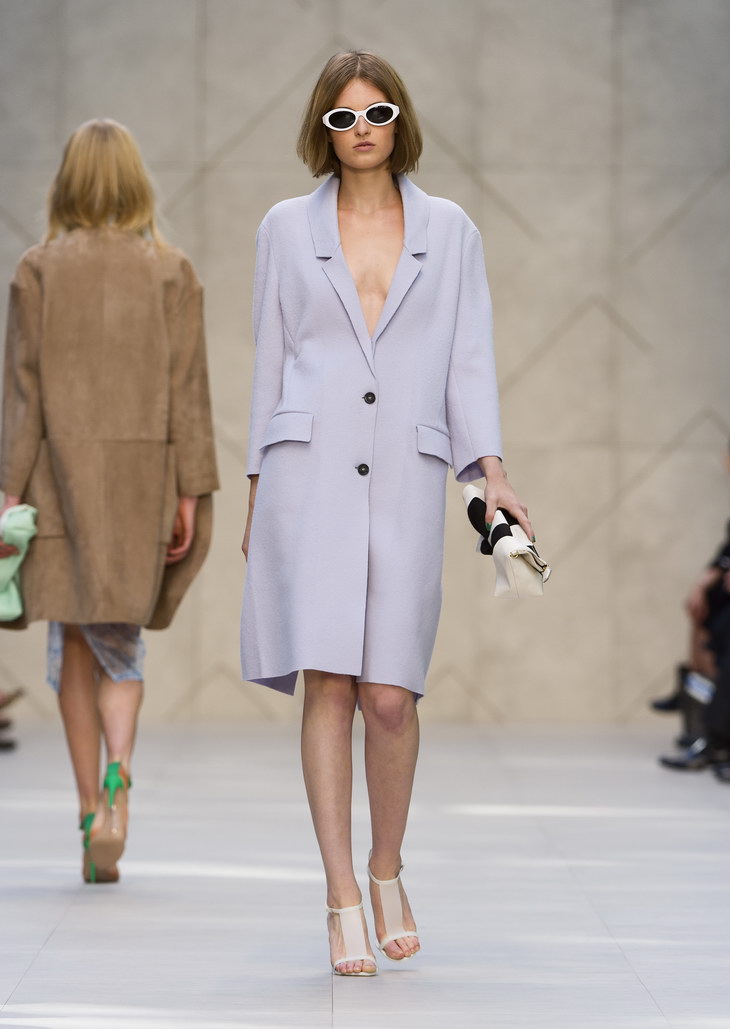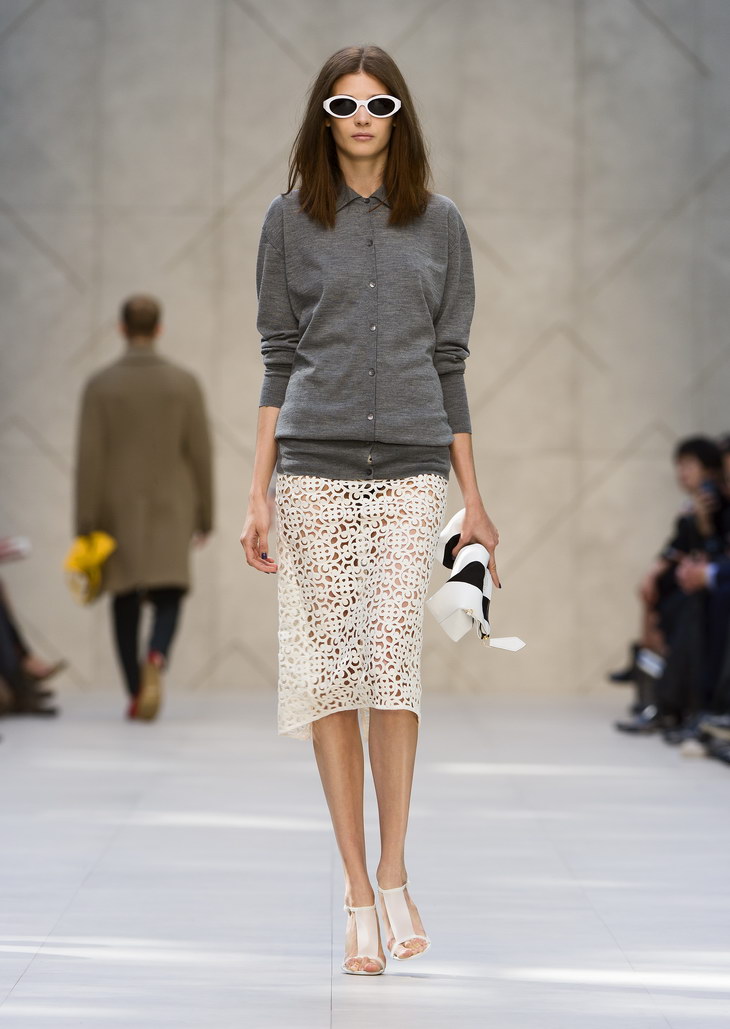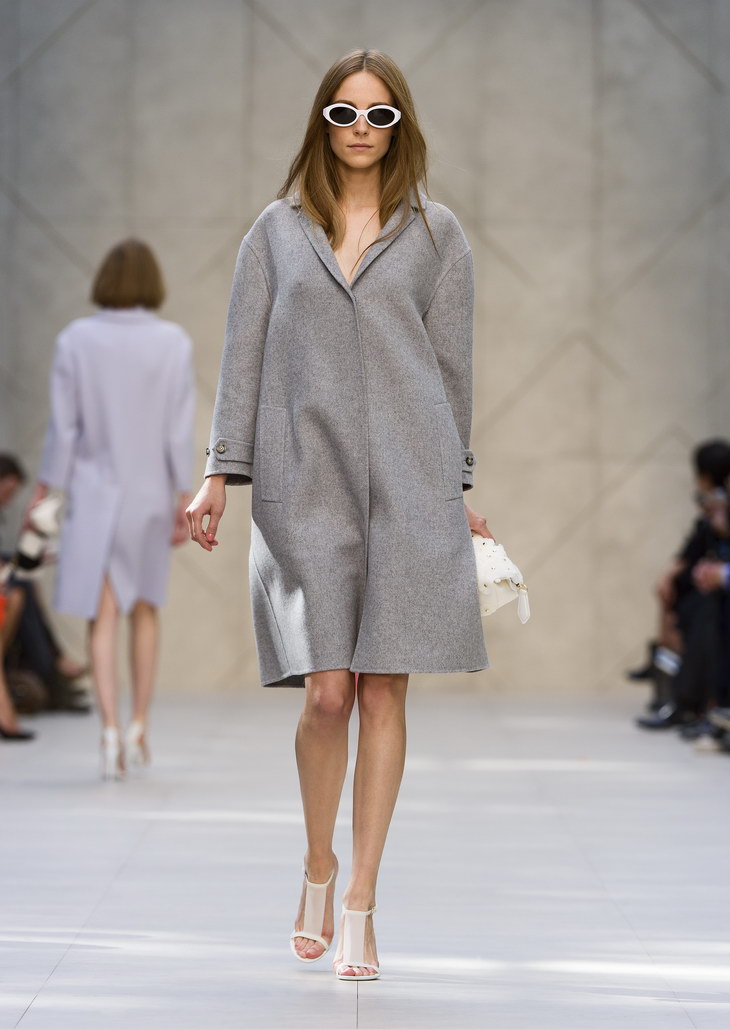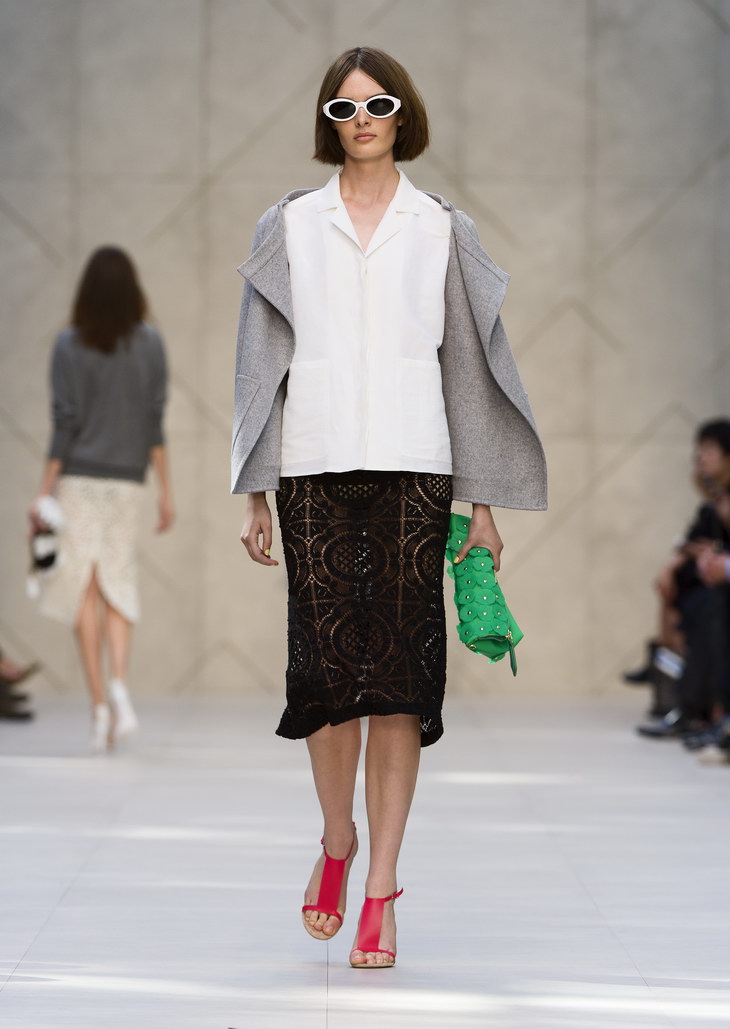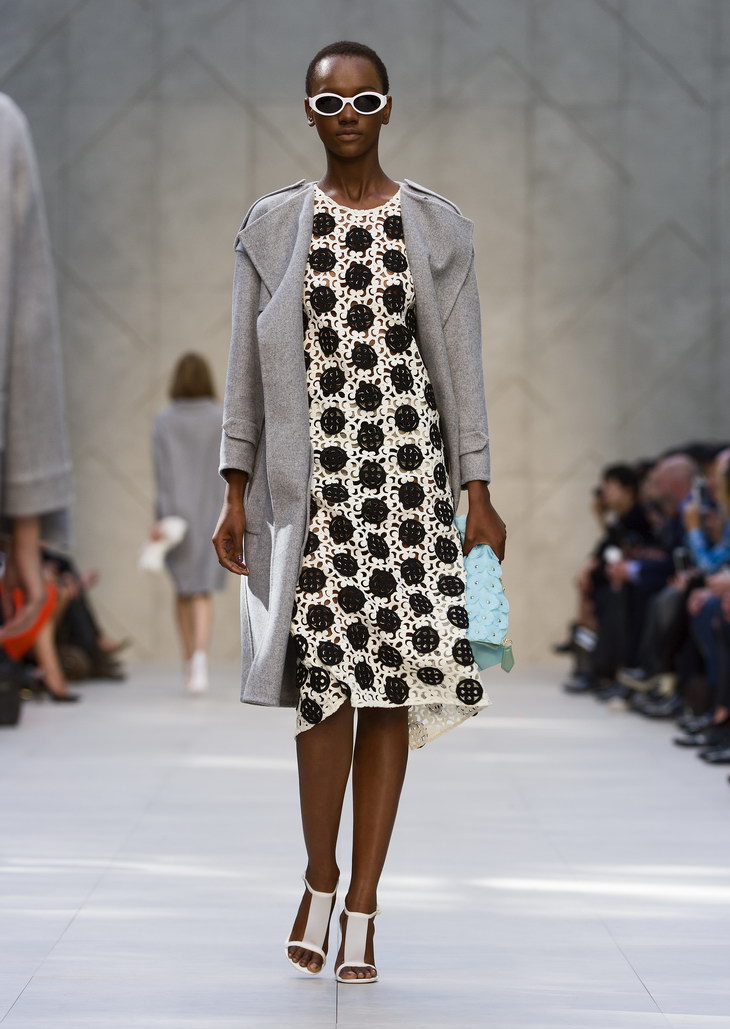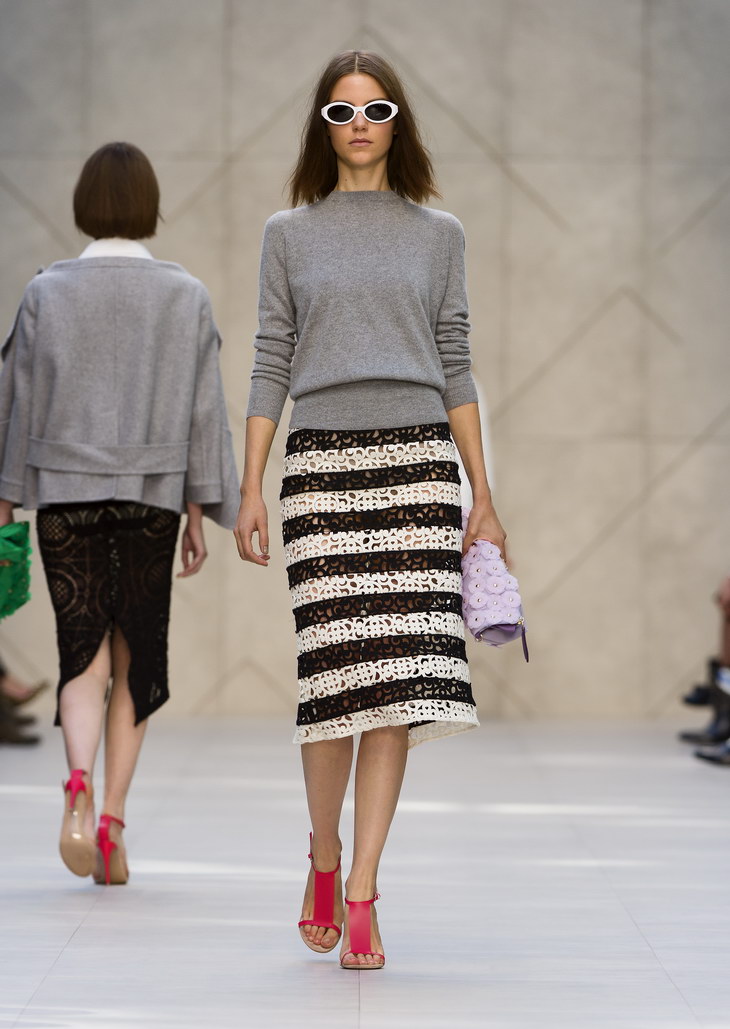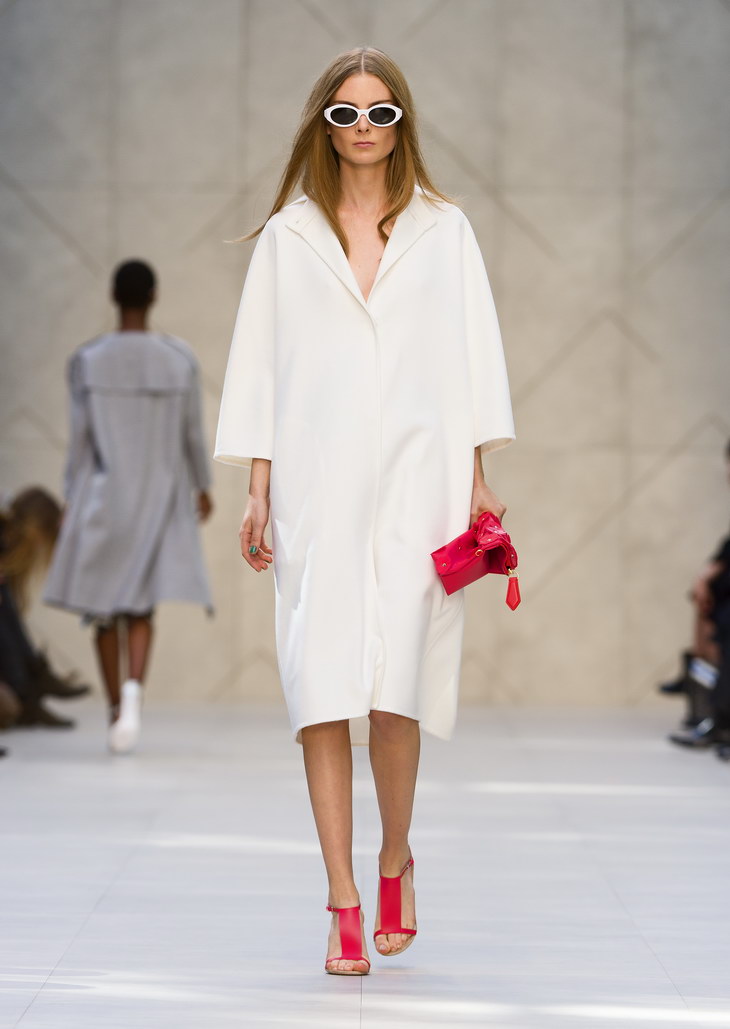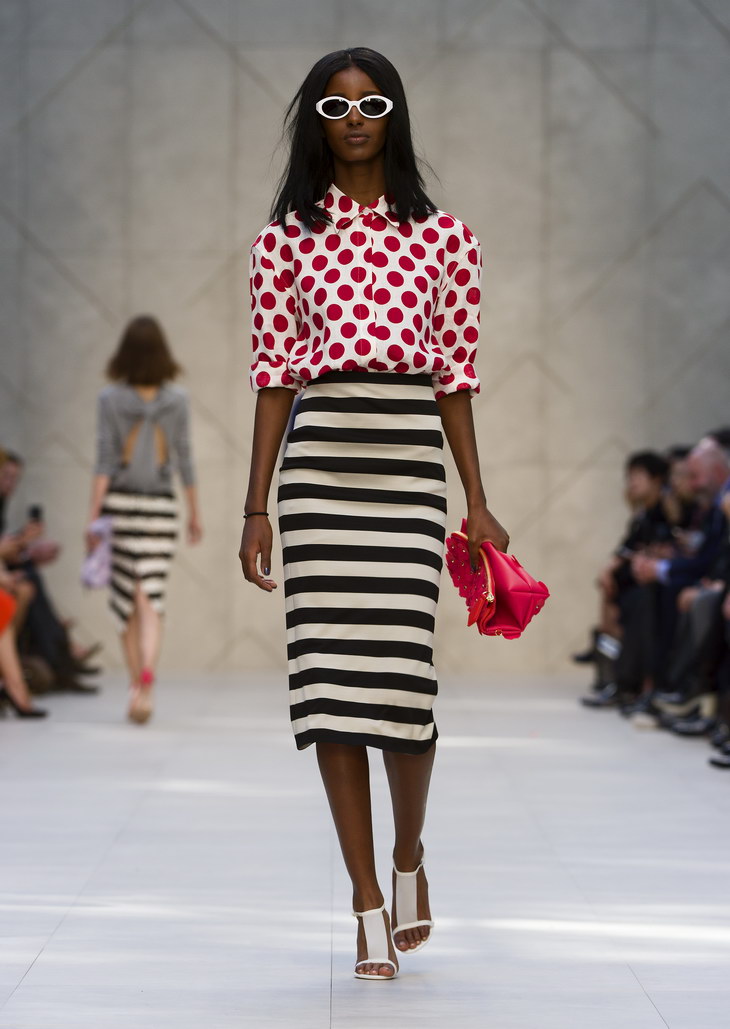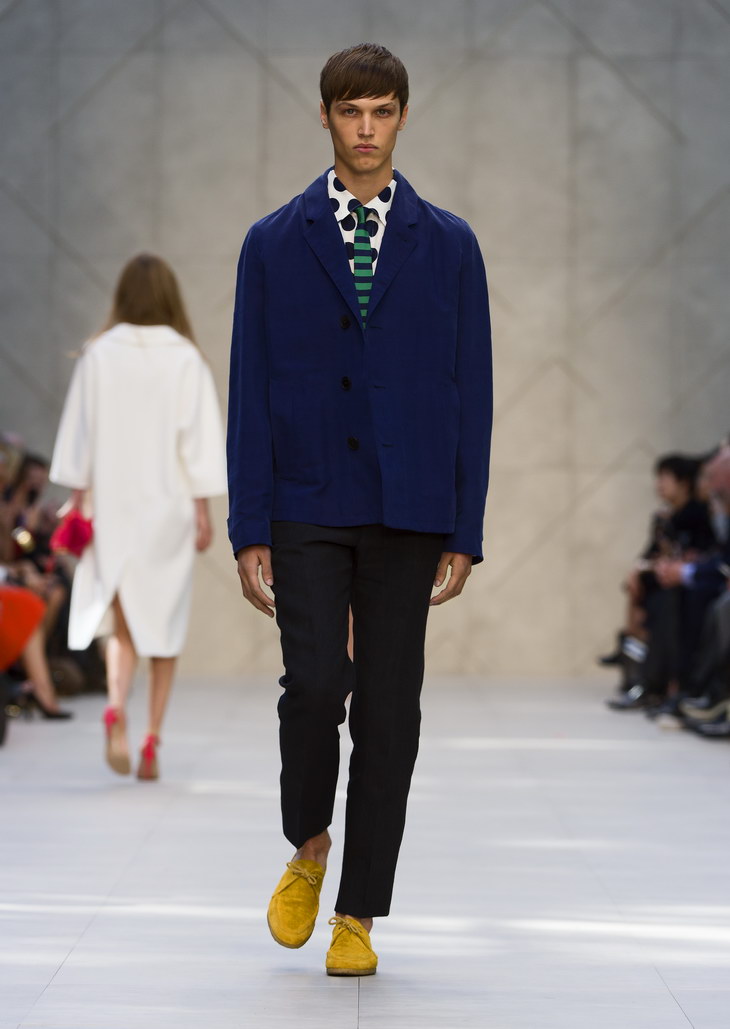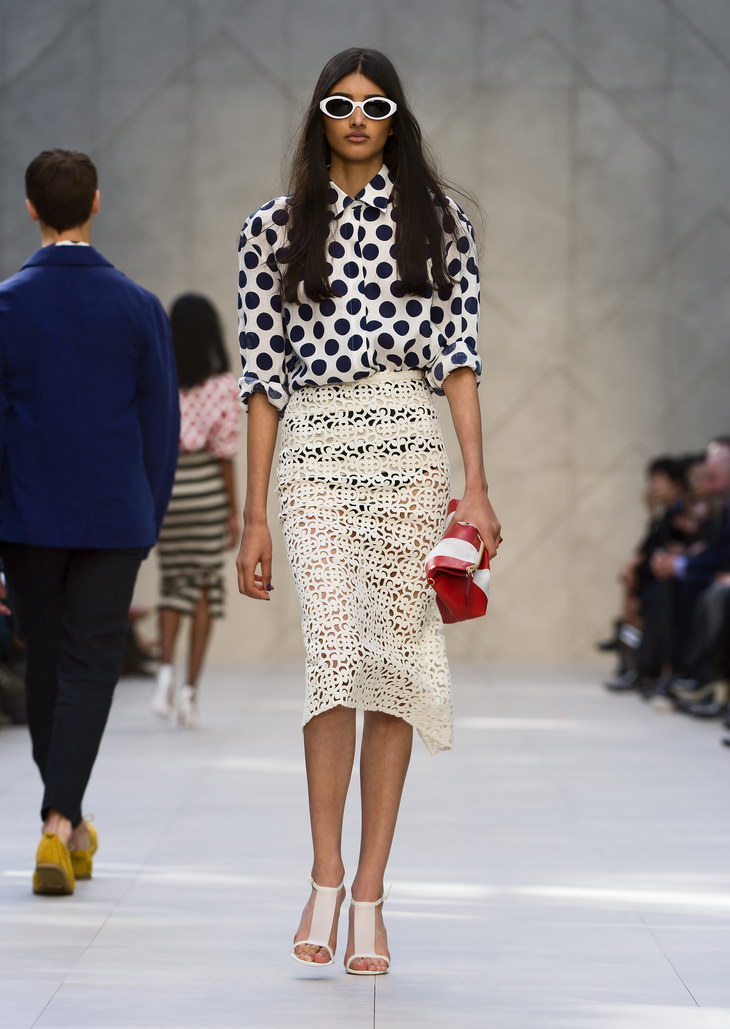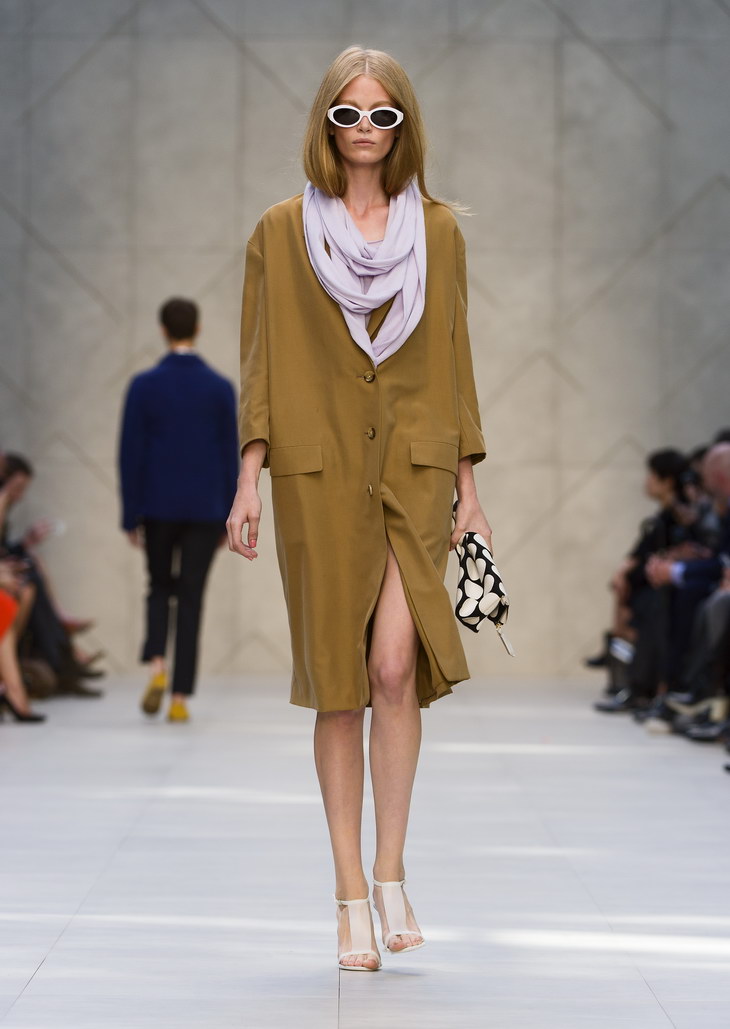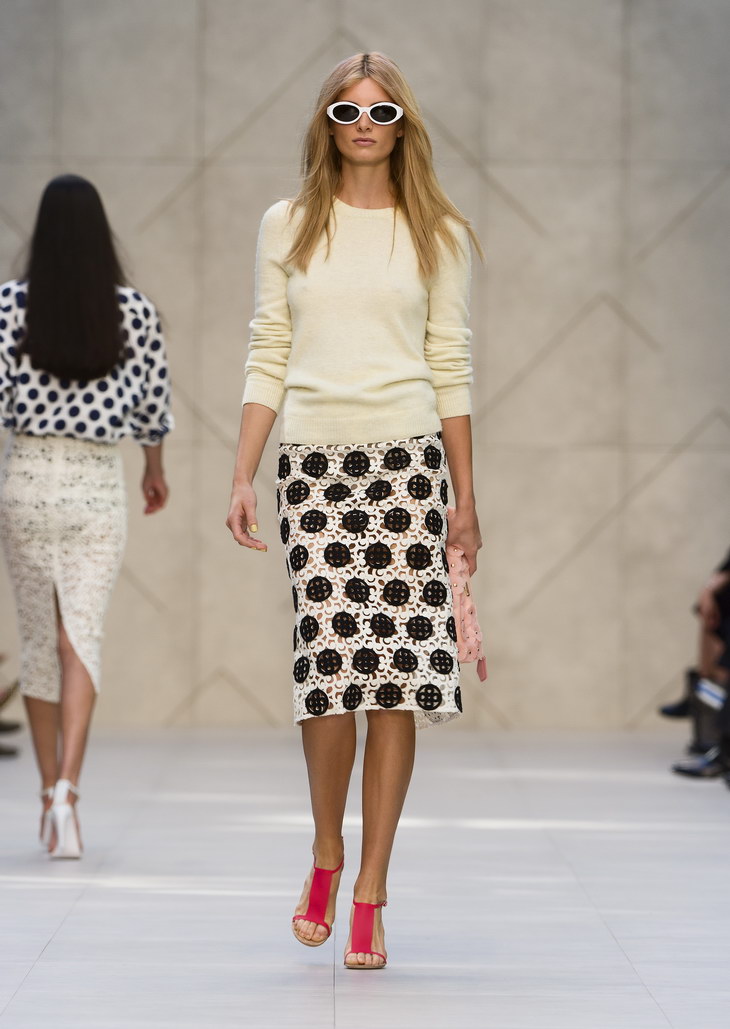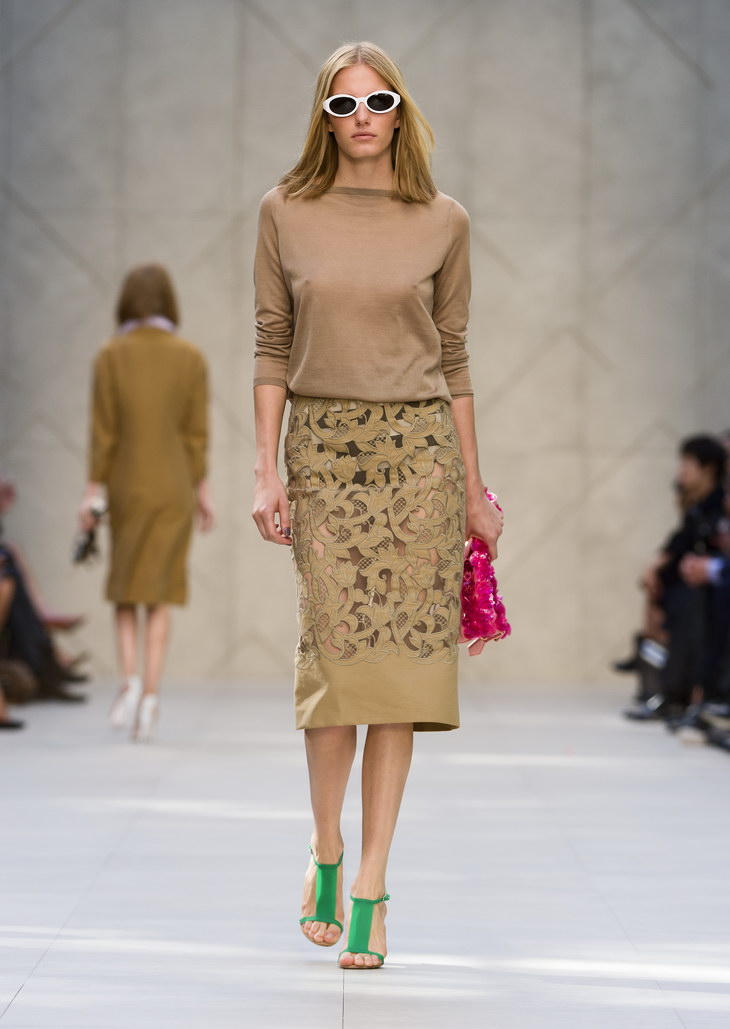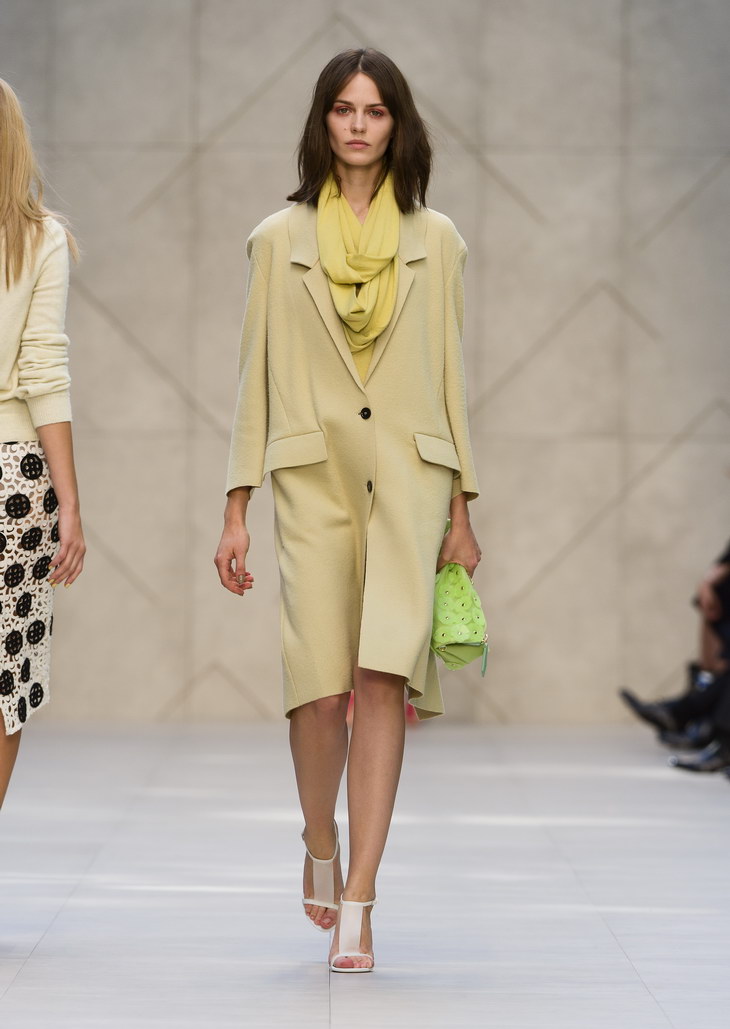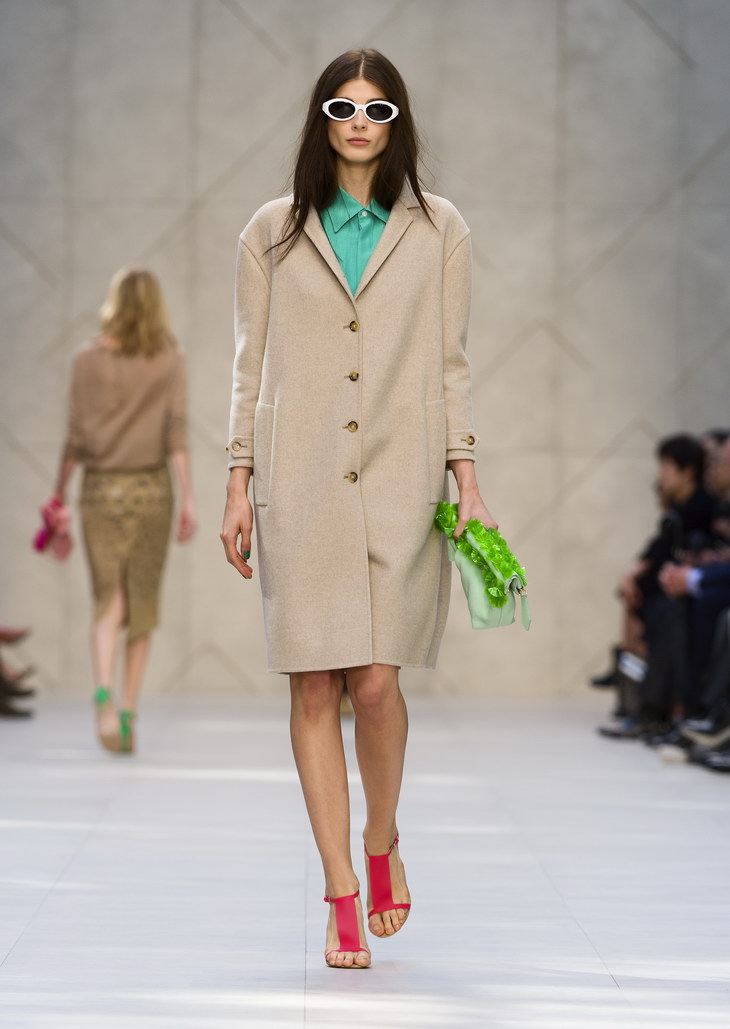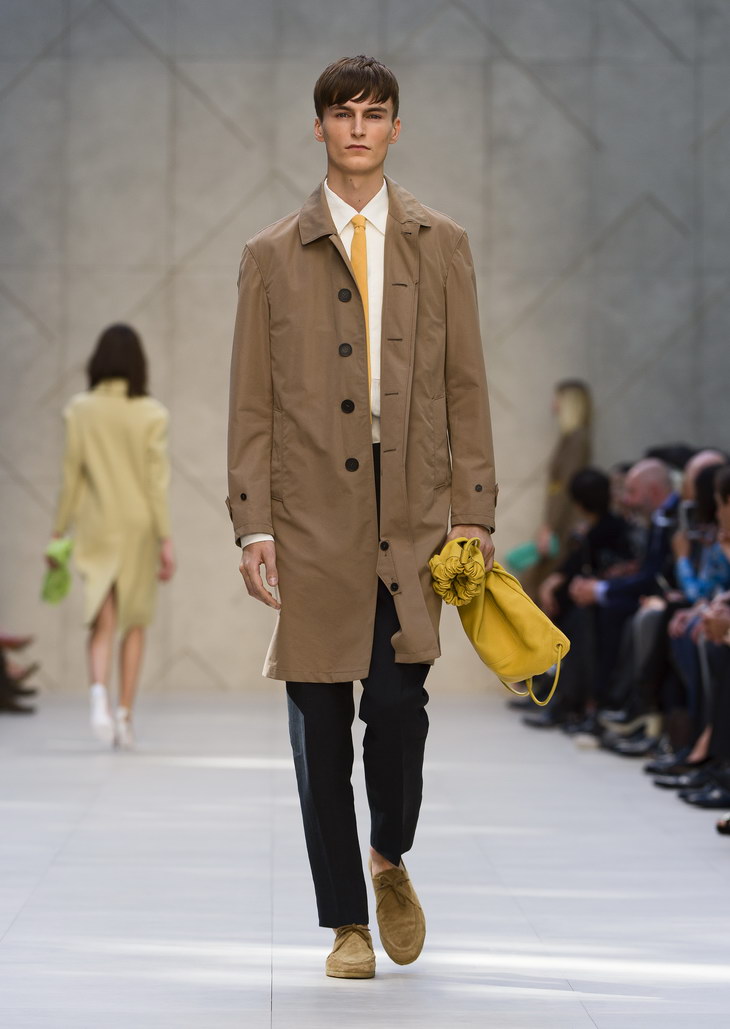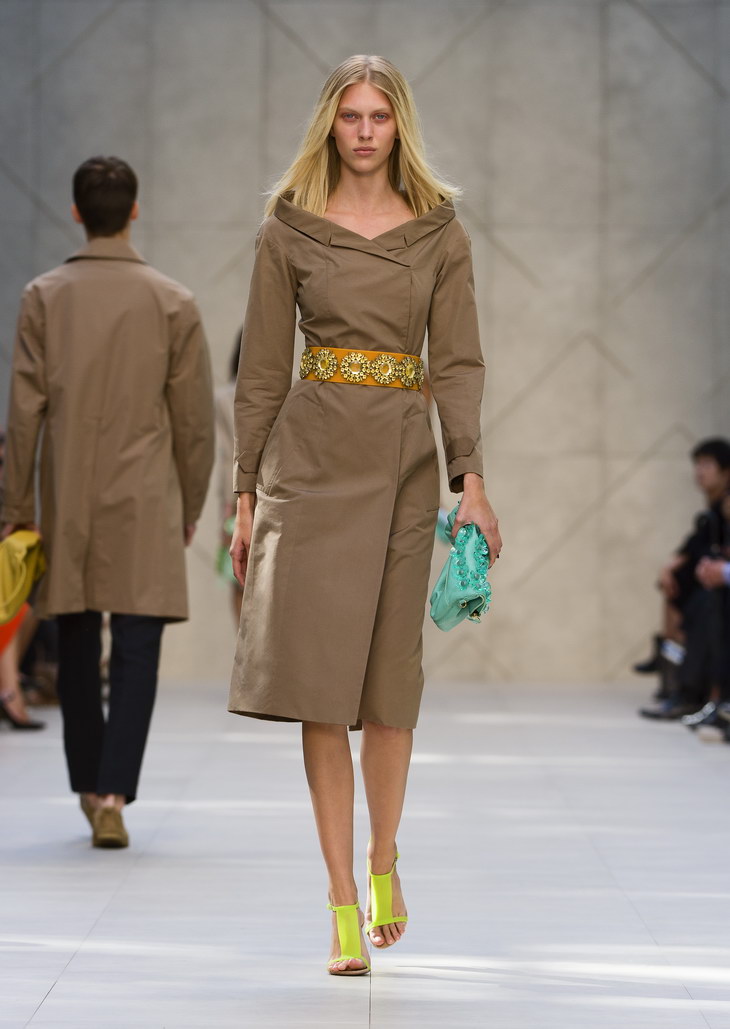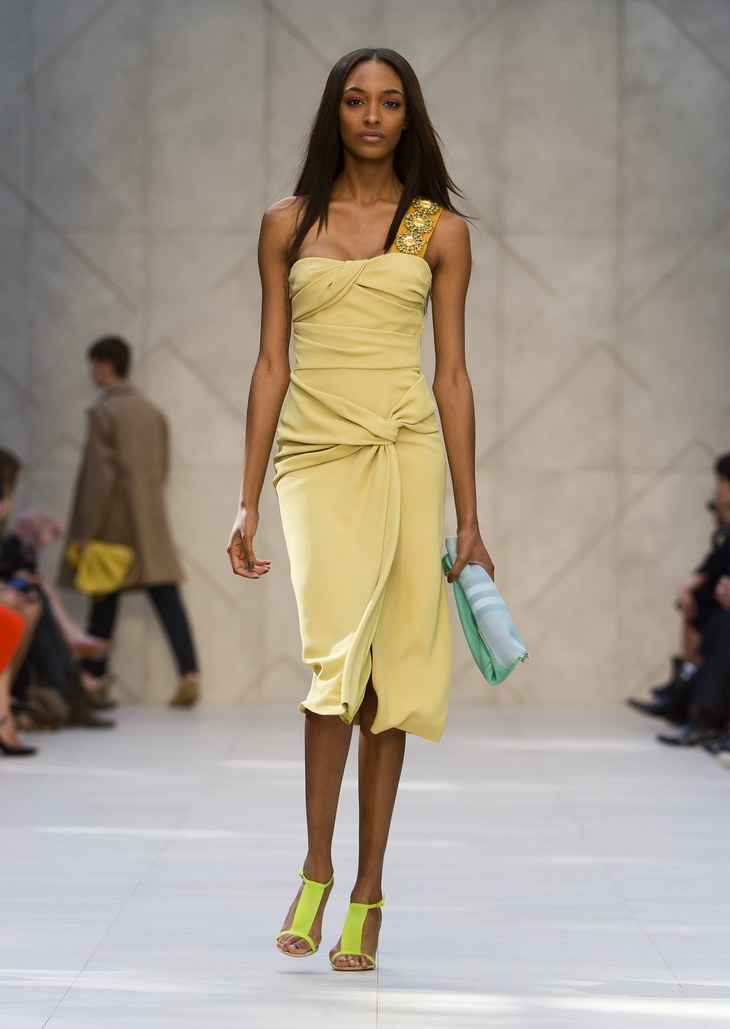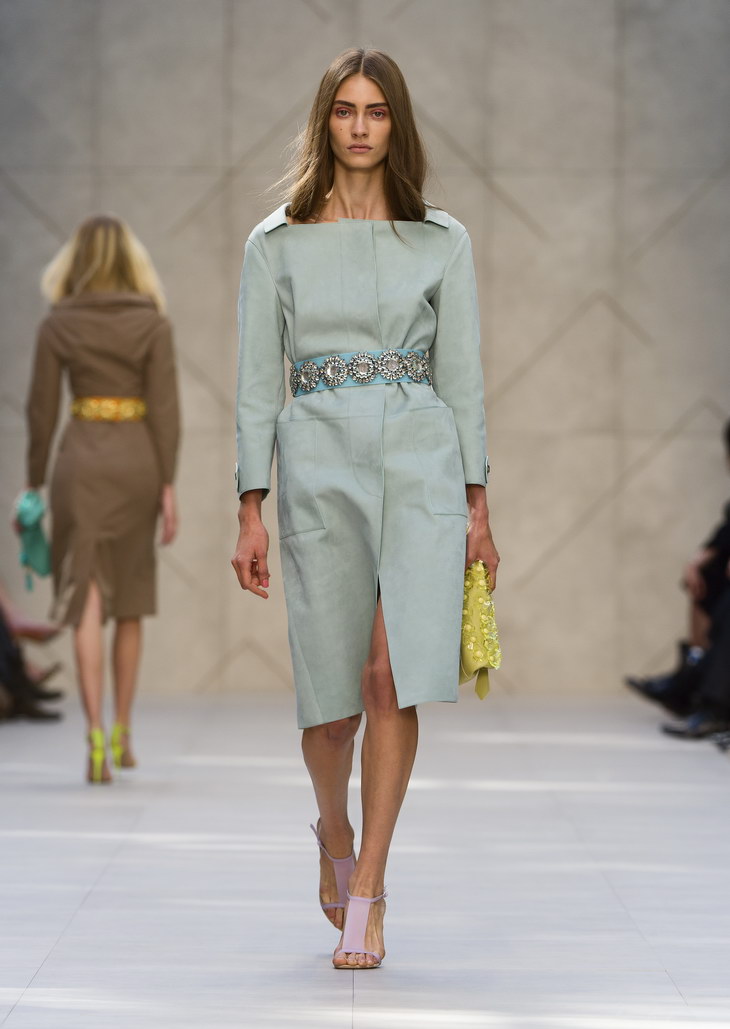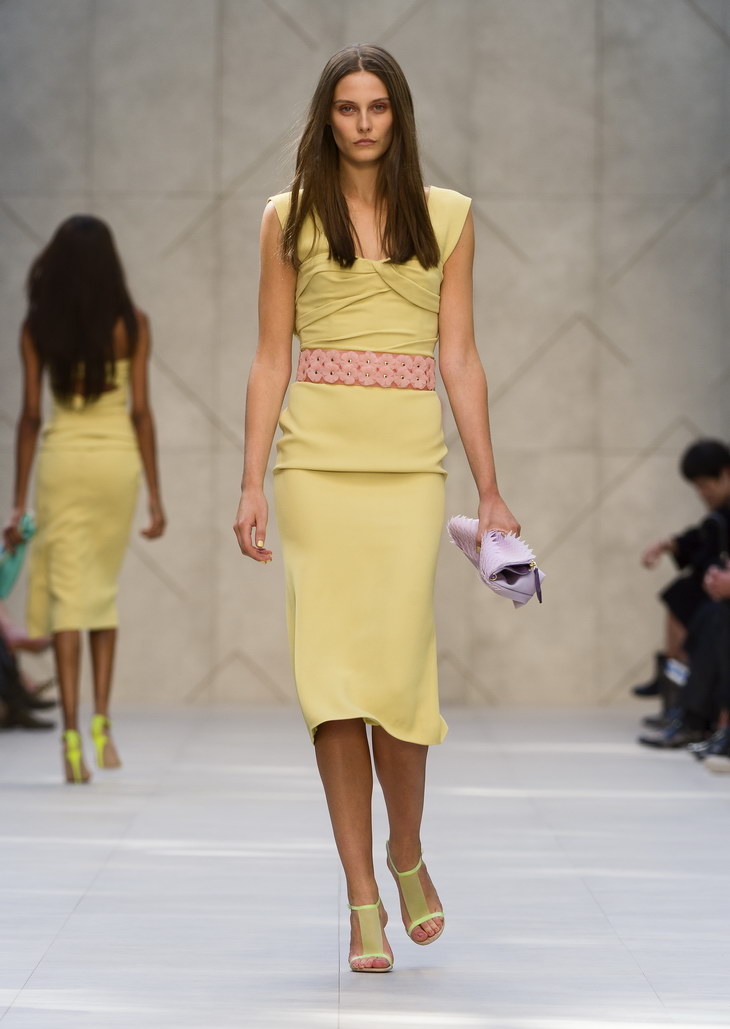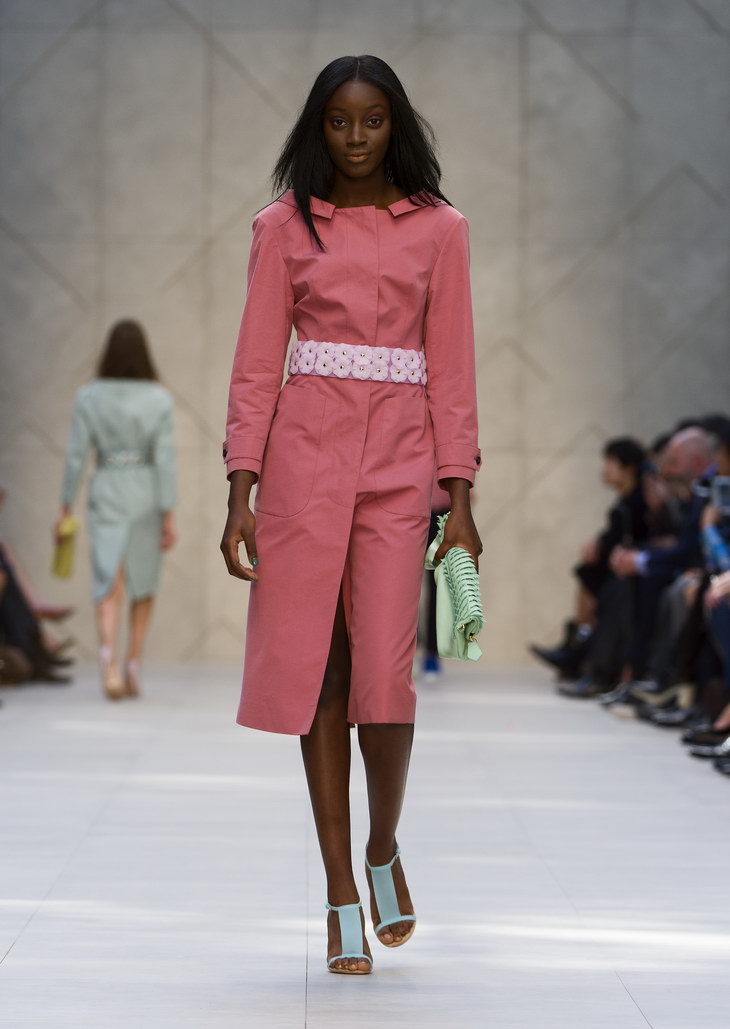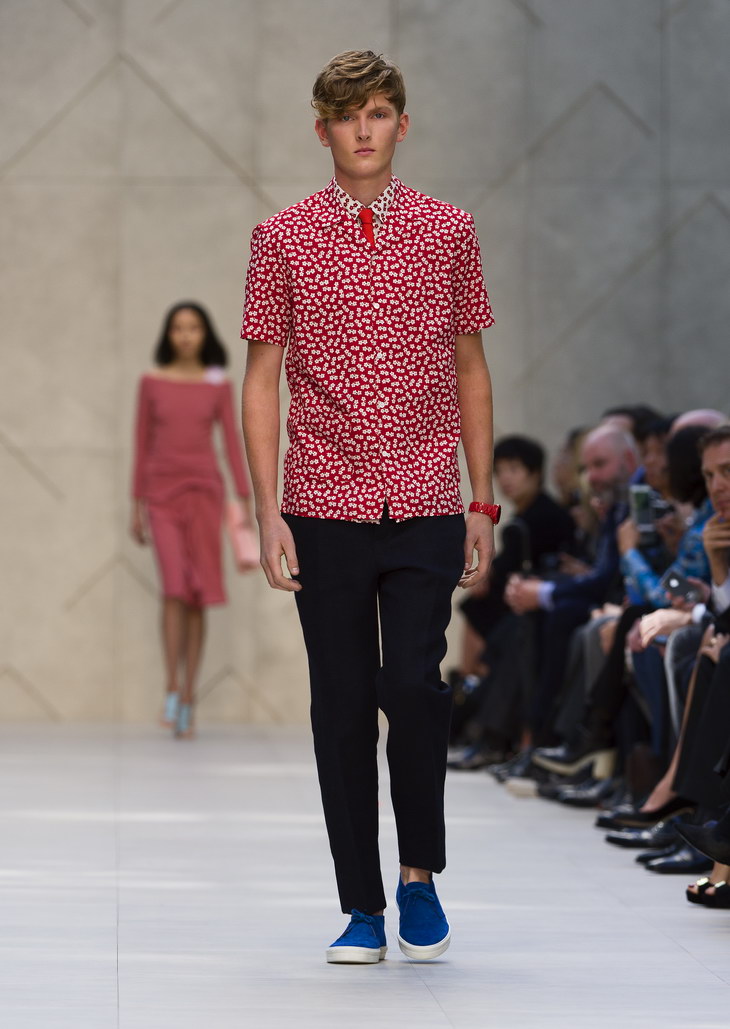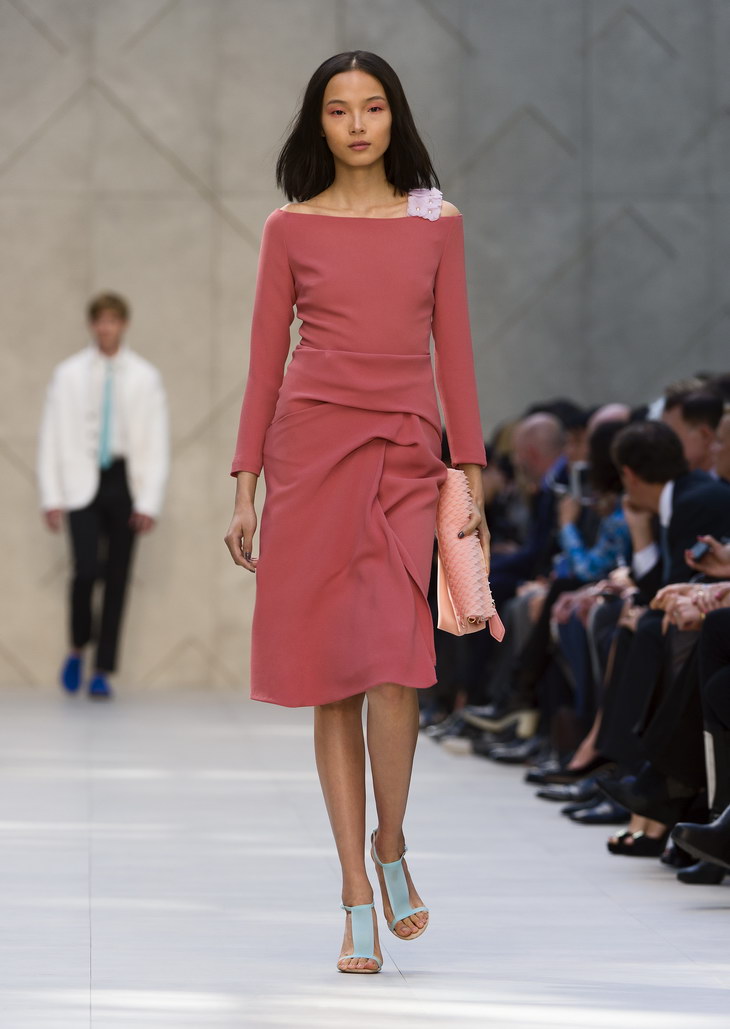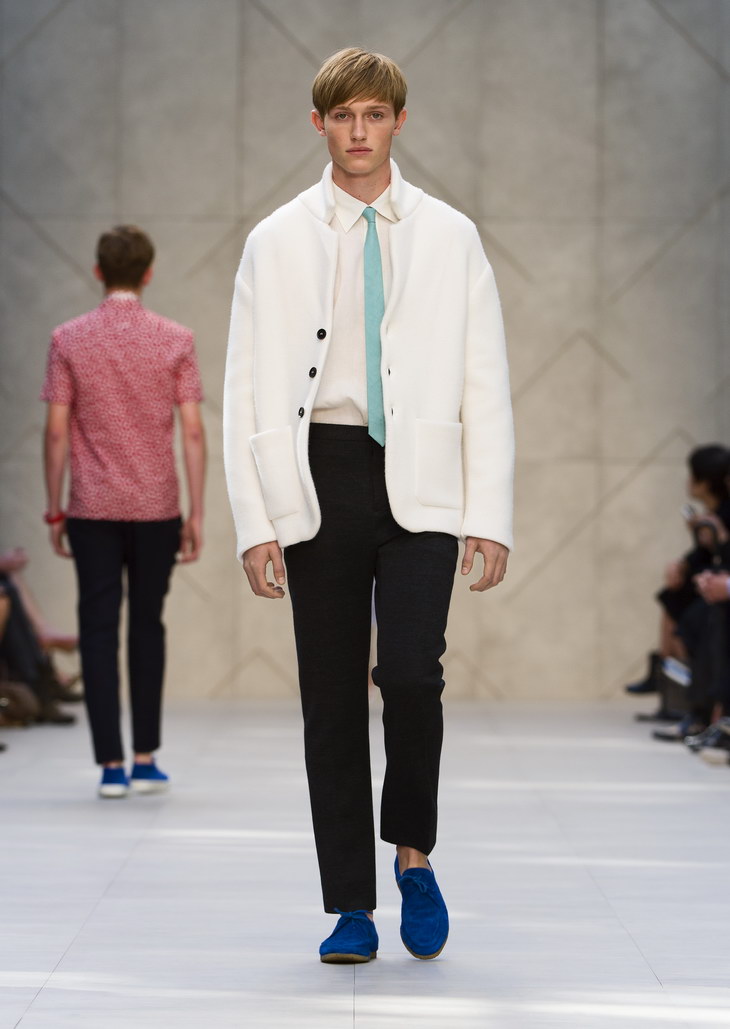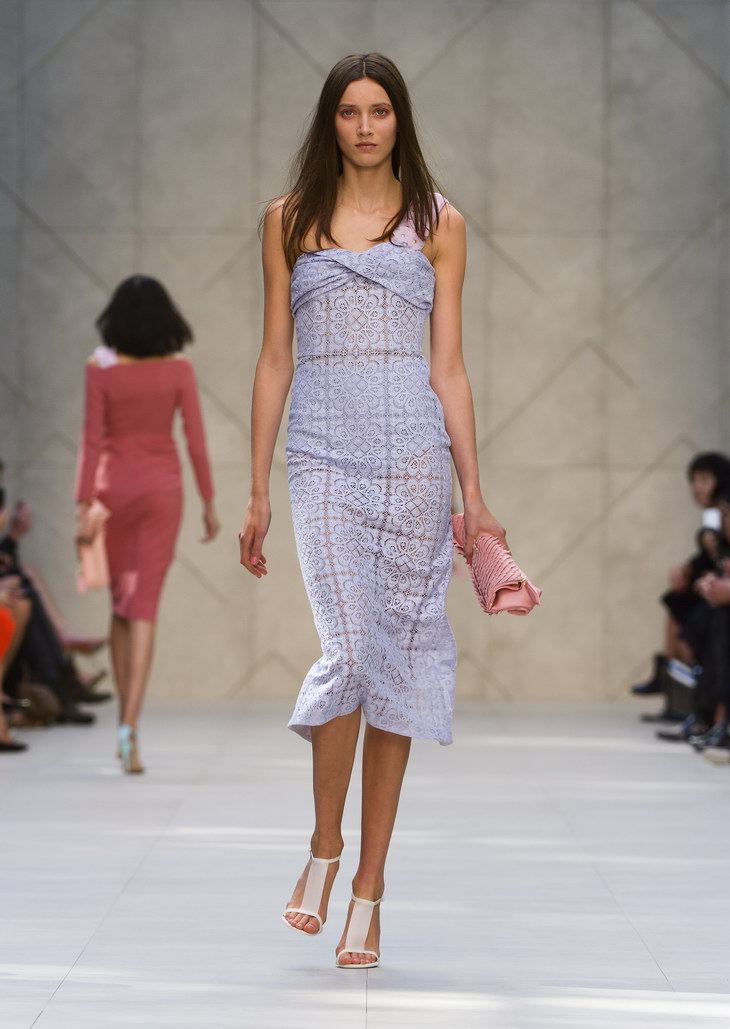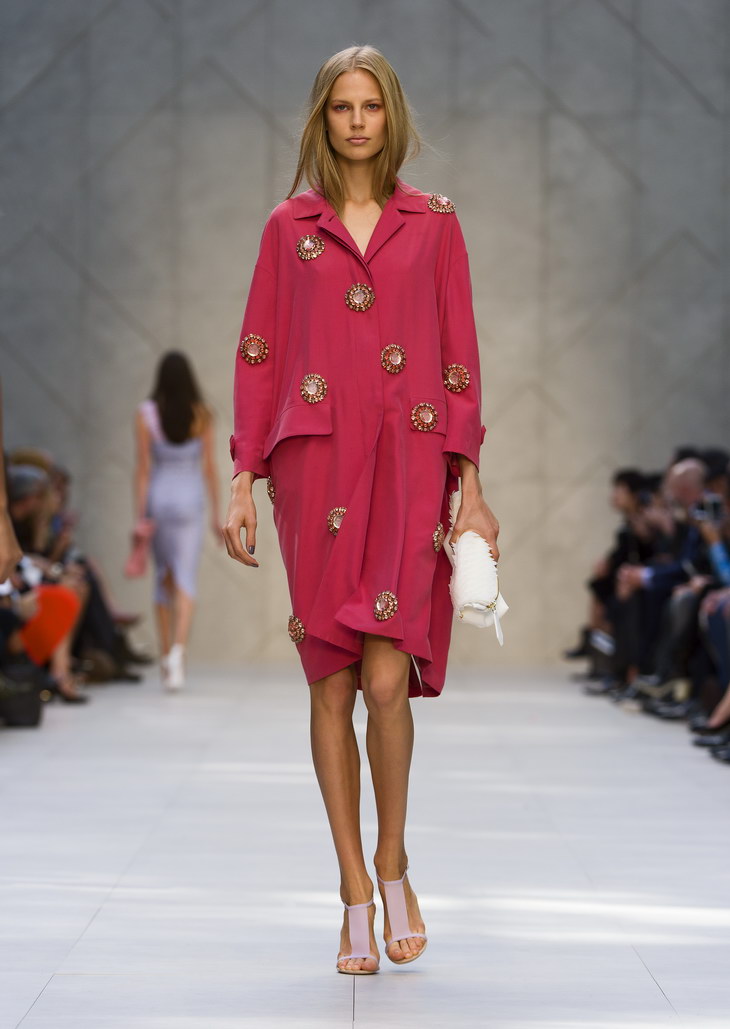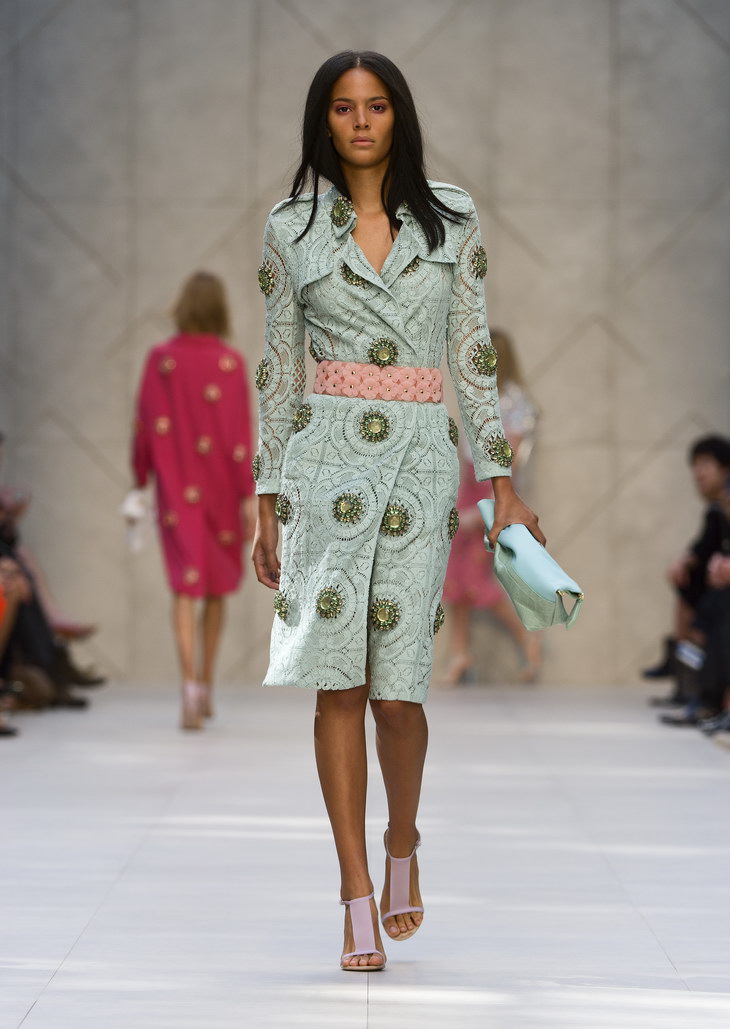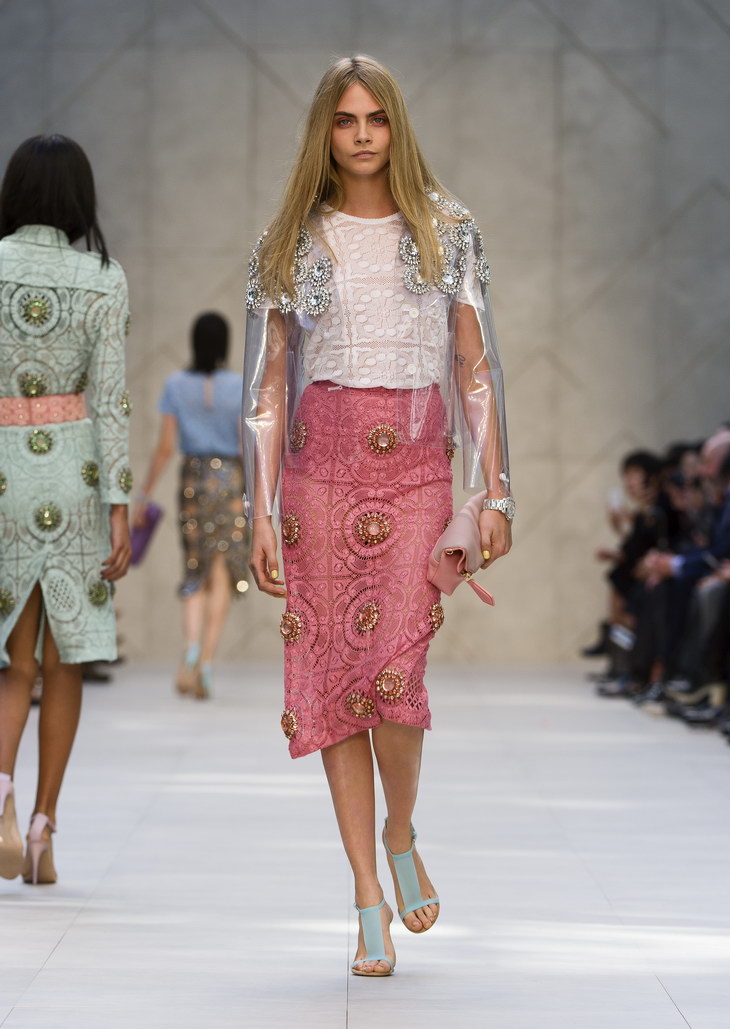 Models: Agnes Nabuurs, Amra Cerkezovic, Ava Smith, Astrid Eika Frøkiær, Camilla Babbington, Cara Delevingne, Catherine McNeil, Charlotte Wiggins, Chiharu Okunugi, Diana Moldovan, Drake Burnette, Edie Campbell, Elisabeth Erm, Emilie Ellehauge, Herieth Paul, Hollie-May Saker, Jourdan Dunn, Juliana Schurig, Kyra Green, Larissa Hofmann, Liu Wen, Luma Grothe, Maddie Seisay, Madison Leyes, Malaika Firth, Marine Deleeuw, Marique Schimmel, Marta Dyks, Matilda Lowther, Neelam Johal, Sam Rollinson, Senait Gidey, Xiao Wen Ju
Soundtrack: Benjamin Twine – George Ezra; Man On The Moon – Jake Bugg; When We Were On Fire (The Mahogany Sessions) – James Bay; Budapest – George Ezra
Review by Zarko Davinic @designscene
BURBERRY NAILS, PERSONALISED COATS AND ACCESSORIES FROM THE RUNWAY AVAILABLE ON BURBERRY.COM