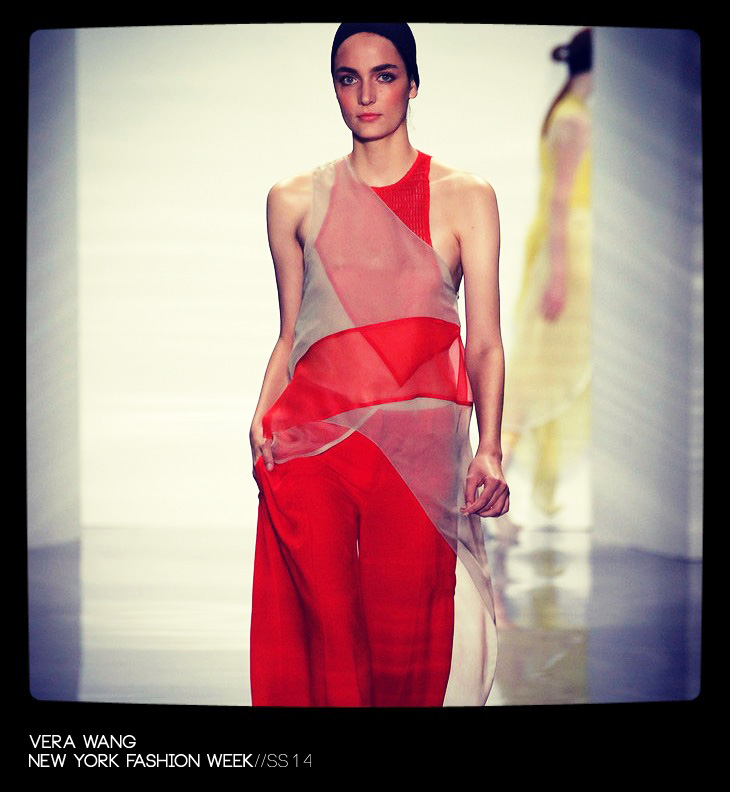 American designer Vera Wang with an inviting sentiment of summer prepares the elegant Spring Summer 2014 collection presented during New York Fashion Week. Vera masterfully almost excludes the often essential white, daringly replacing it with the dominance of black. This stark colour often synonymous to a winter wardrobe with beautifully light design and structure of the garments fits with ease into the spring mood. Wang whose name is instantly connected to bridal-wear can understandably shy away from the white colour. Yet this bold move gives the new collection an attention worthy push in the right direction.
The other side of the palette, displays tones of red, green, and blue together with the light and modern cuts it can be seen as reminiscent to the four elements. We can even romantically see the collection divided in such a manner – earth, wind, water and fire take their walk on New York's runway.
Vera's woman is not on a trip to safari, or a lush vacation in Paris, she's ethereally connected in an empowering way with nature. The garments also in an eye-catching way connect elements of sportswear with classic lines of women's formalwear. What is a defining point of the collection, is most importantly the relaxing note of spring ease.
For more of Vera Wang runway looks continue below: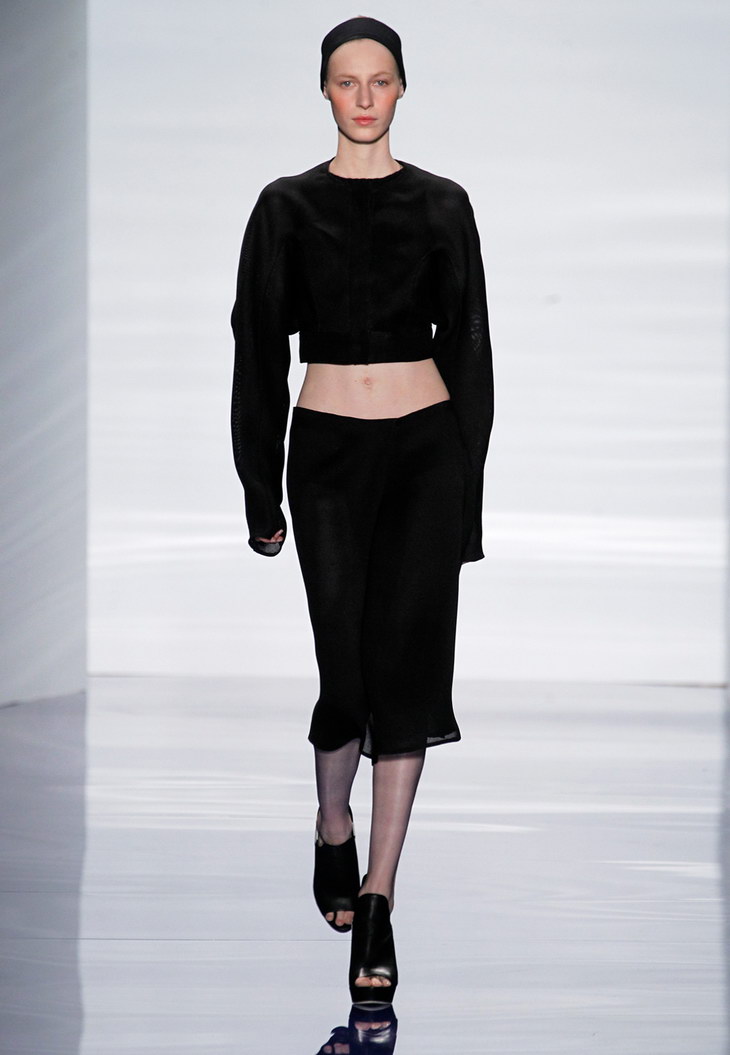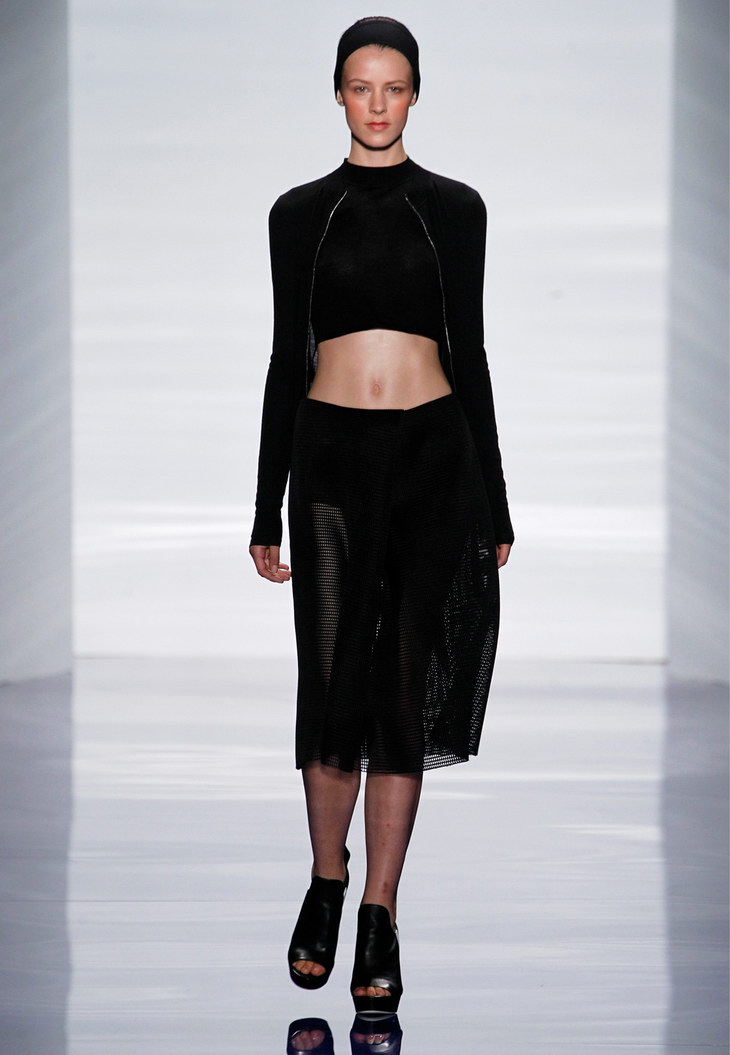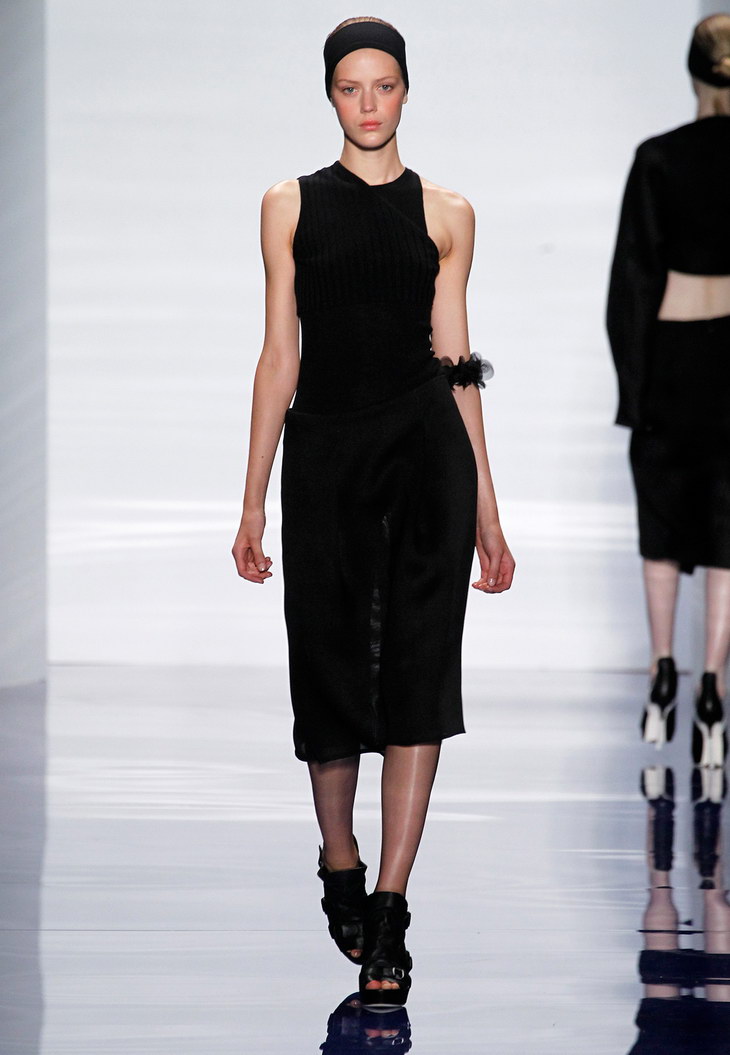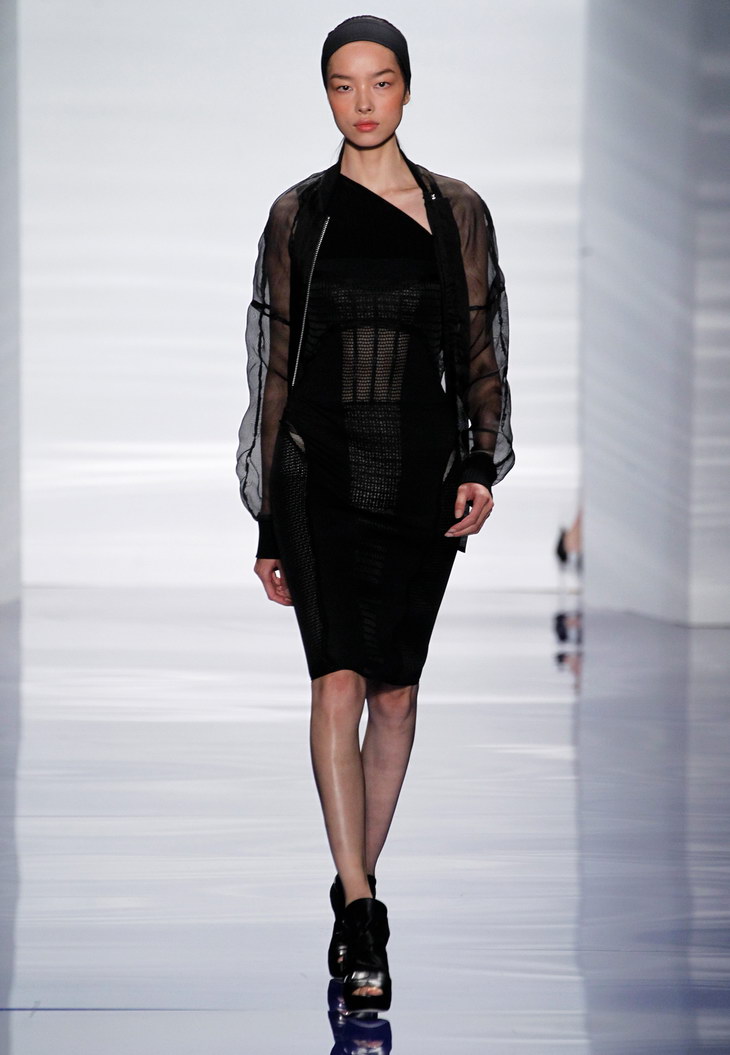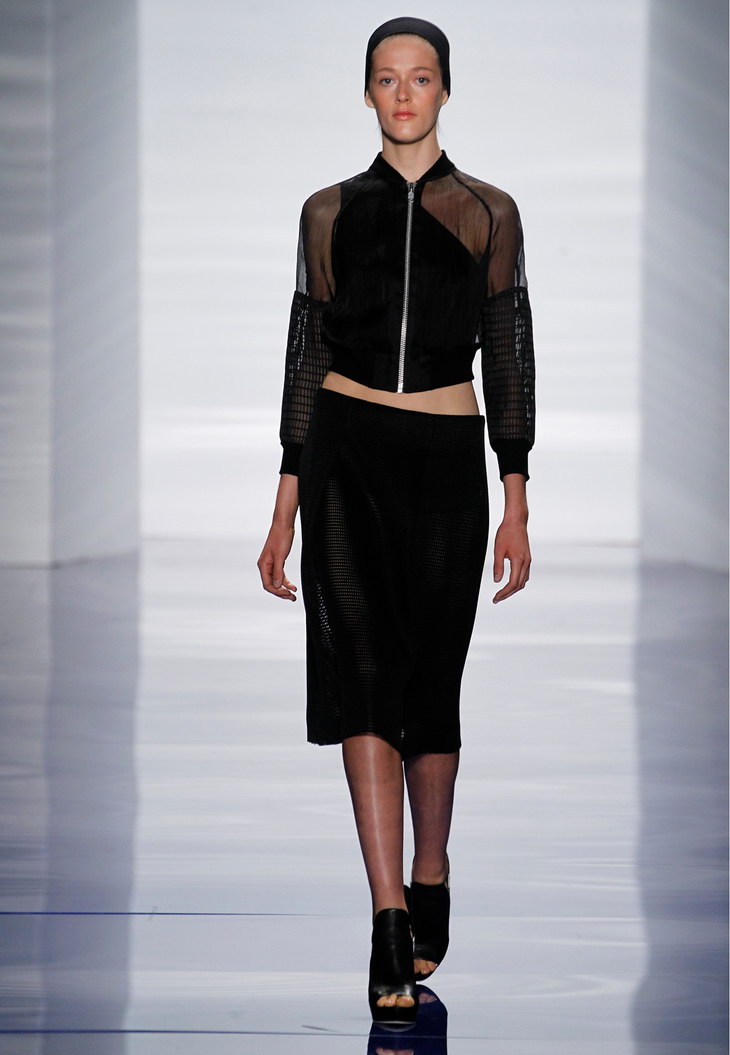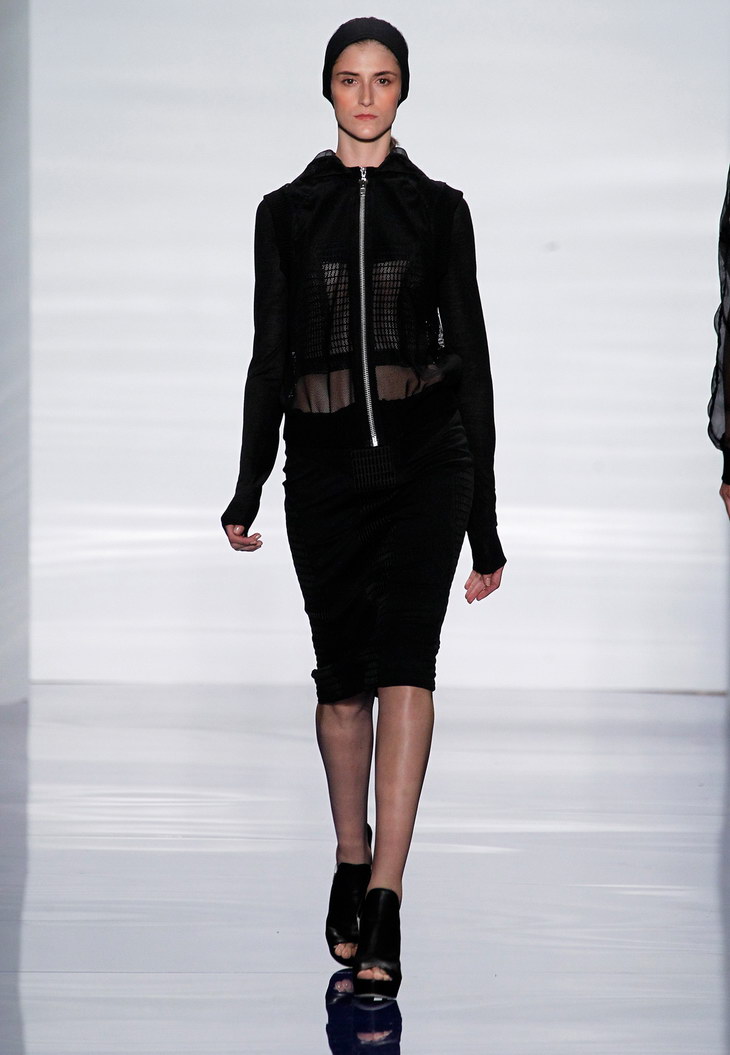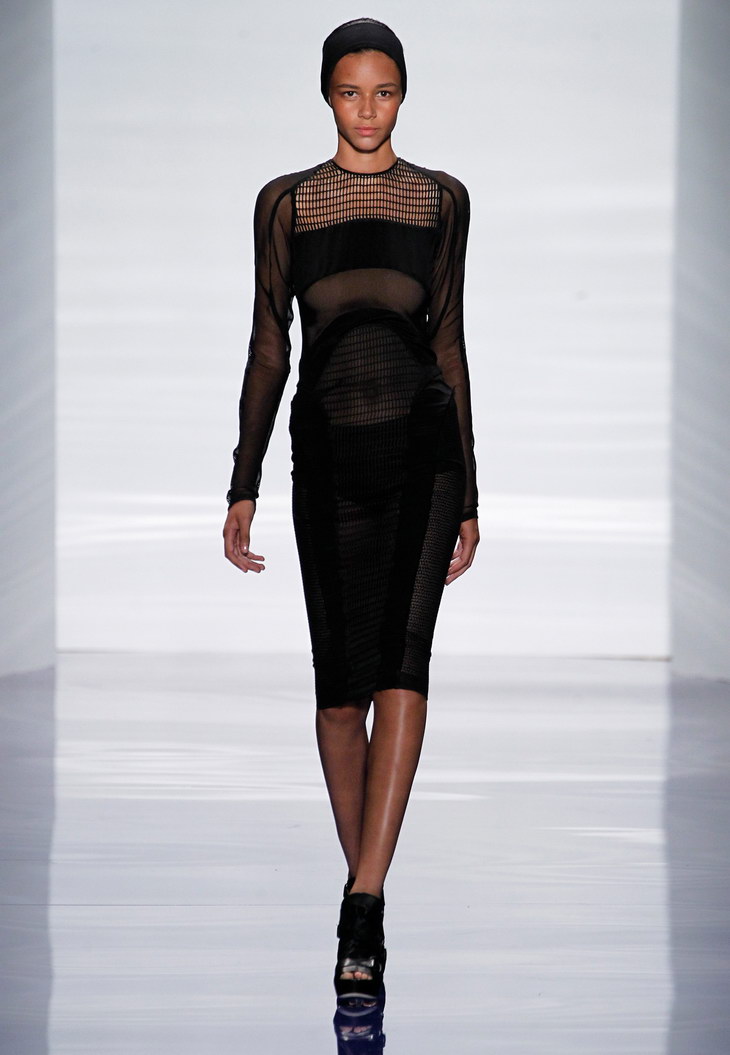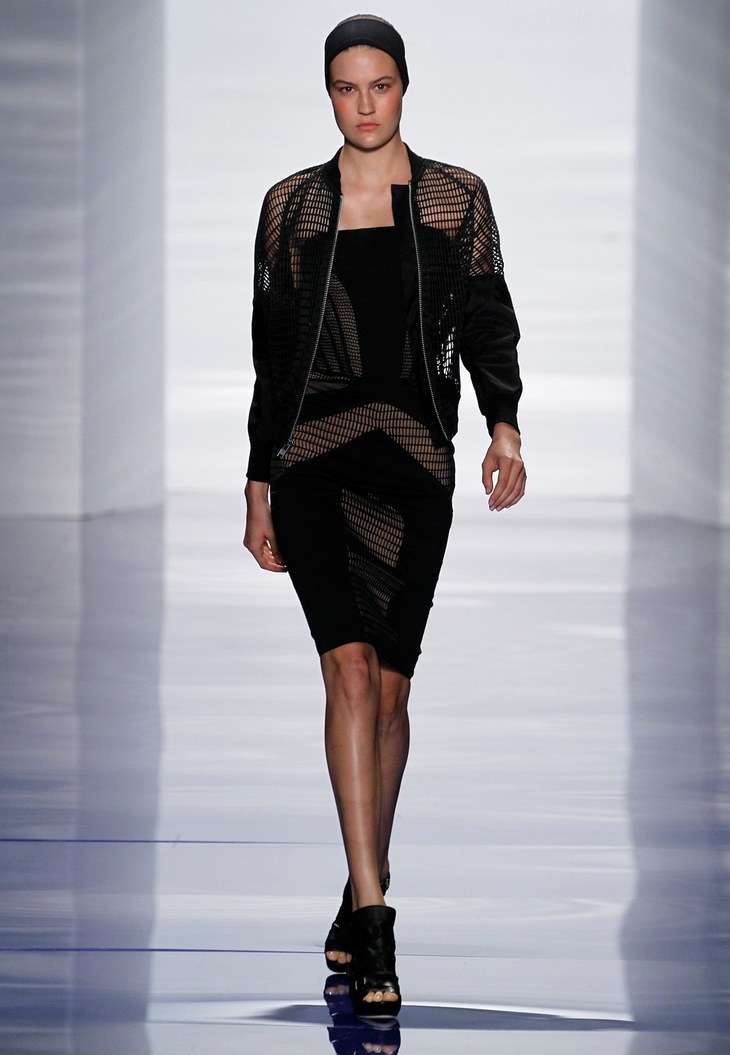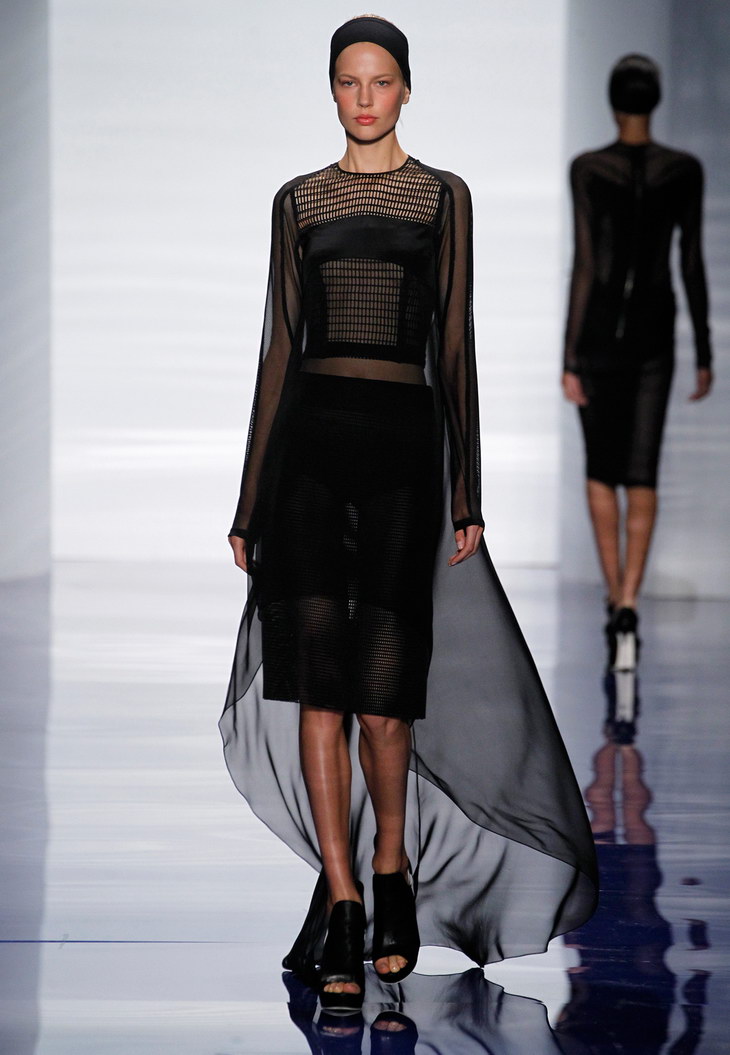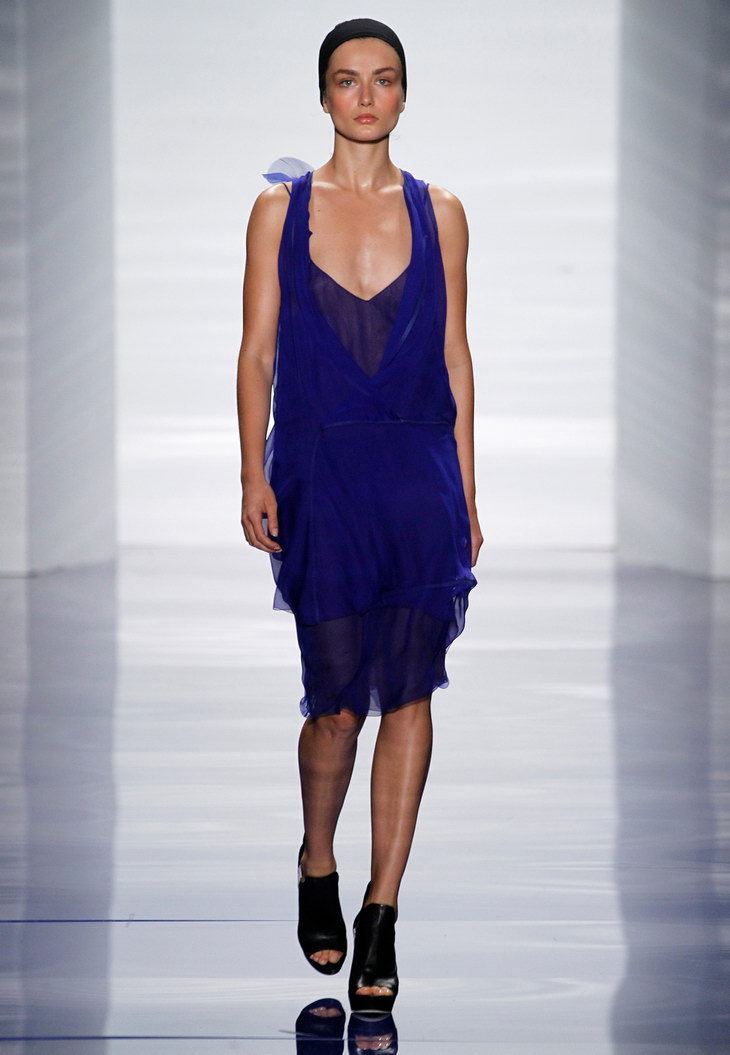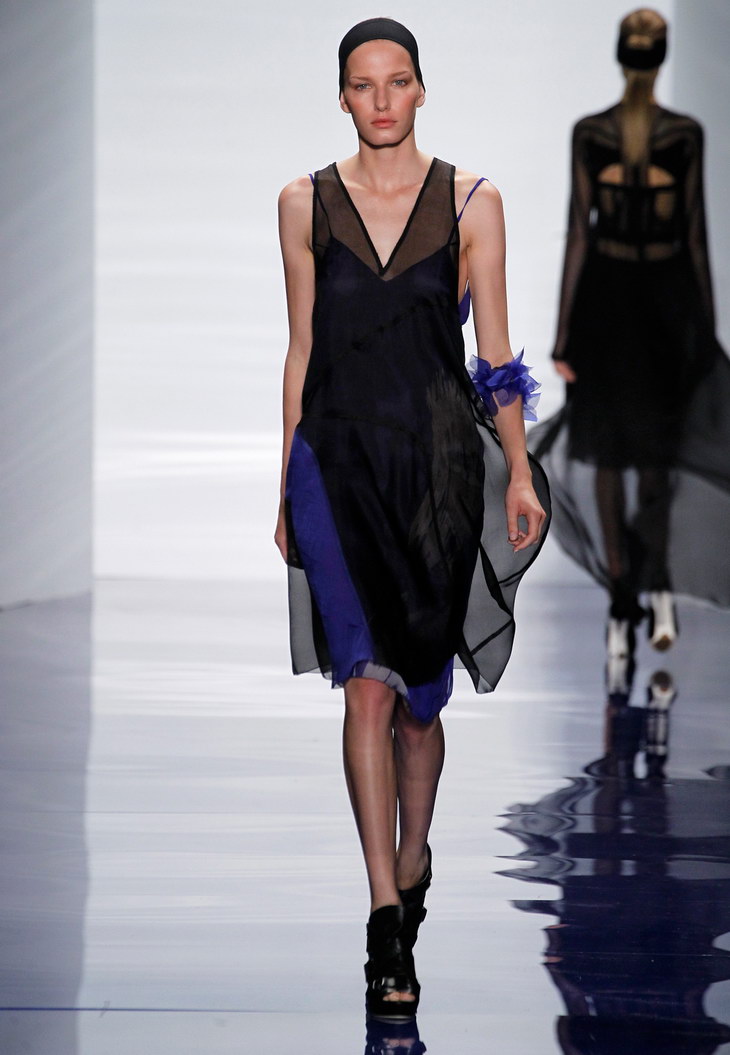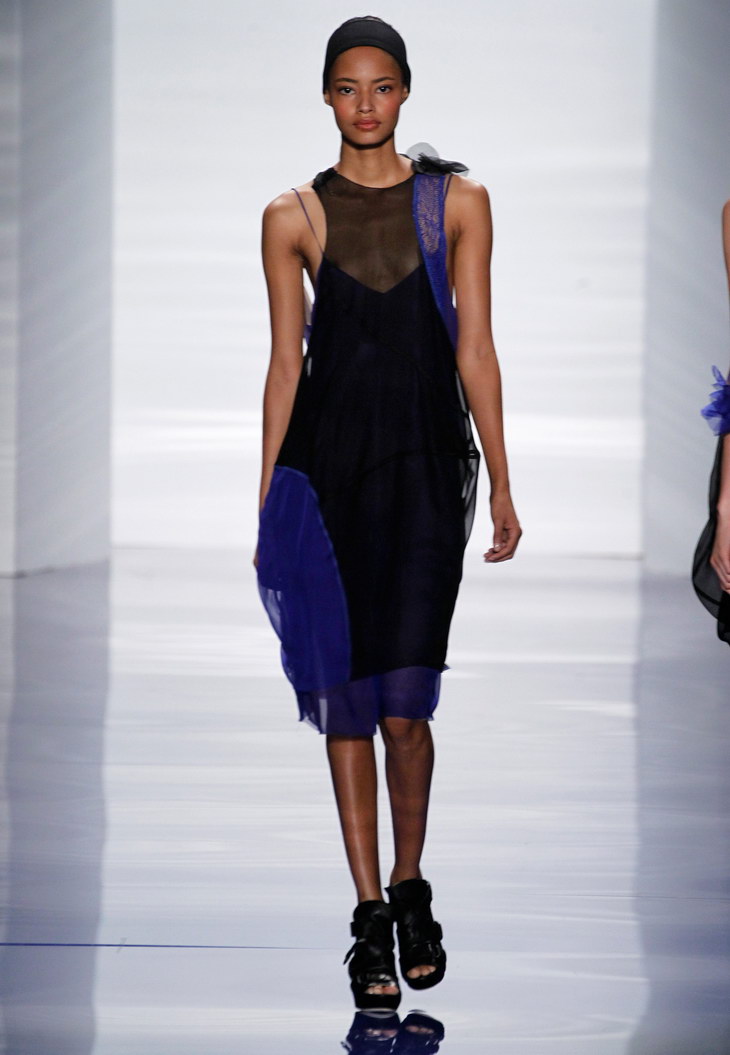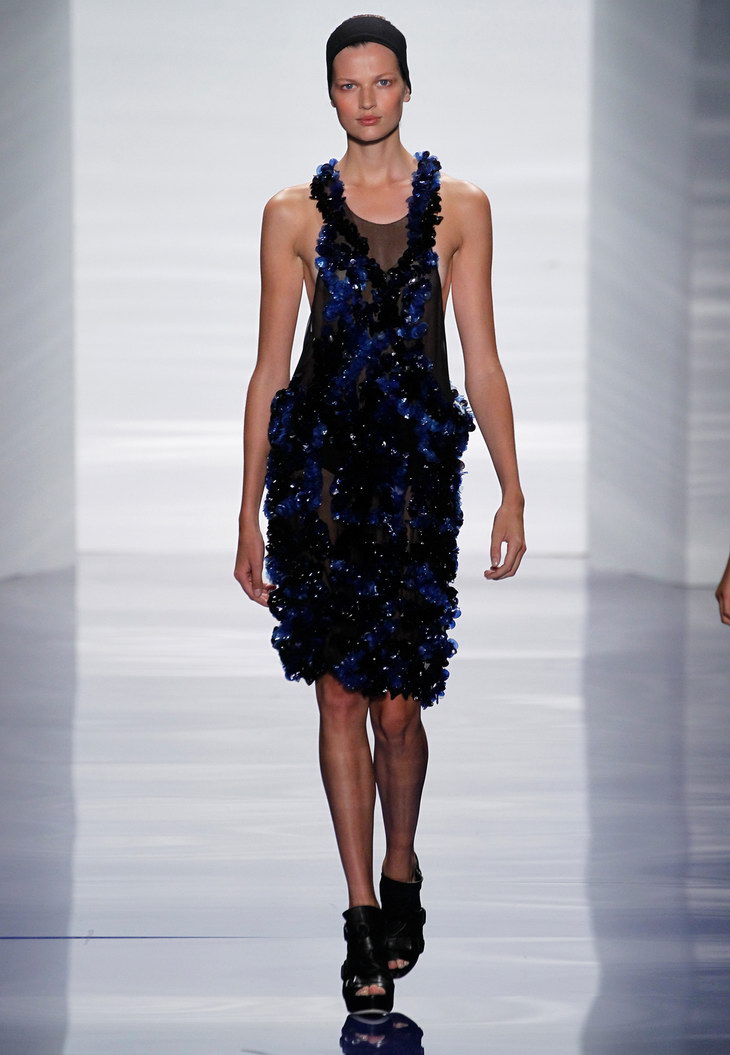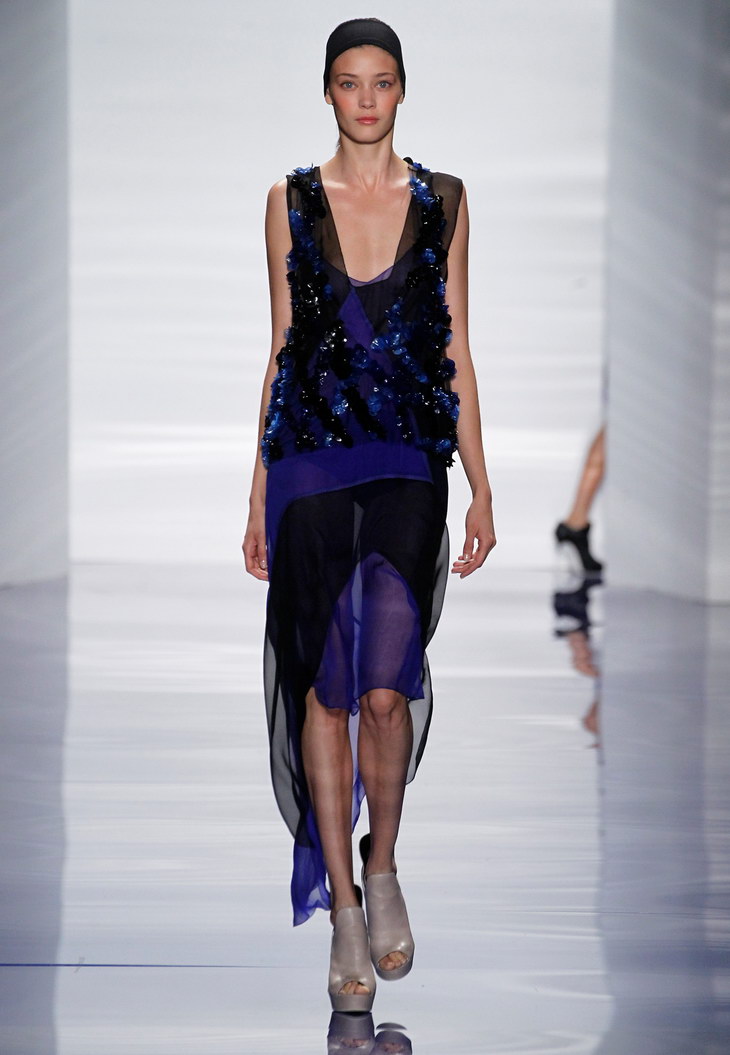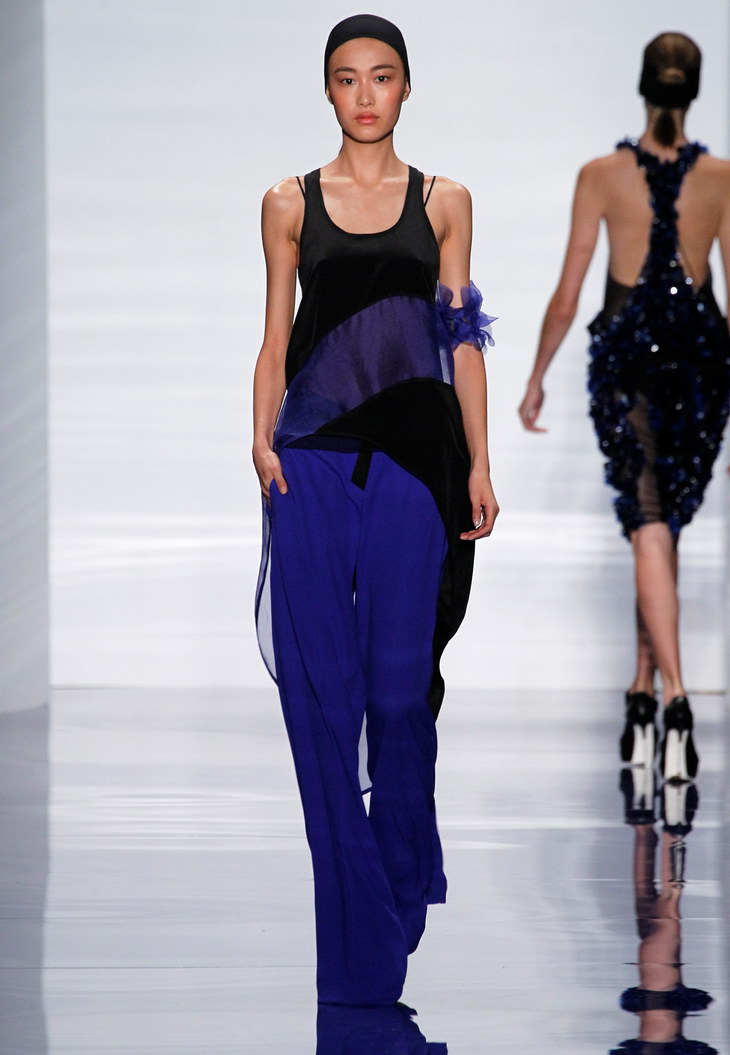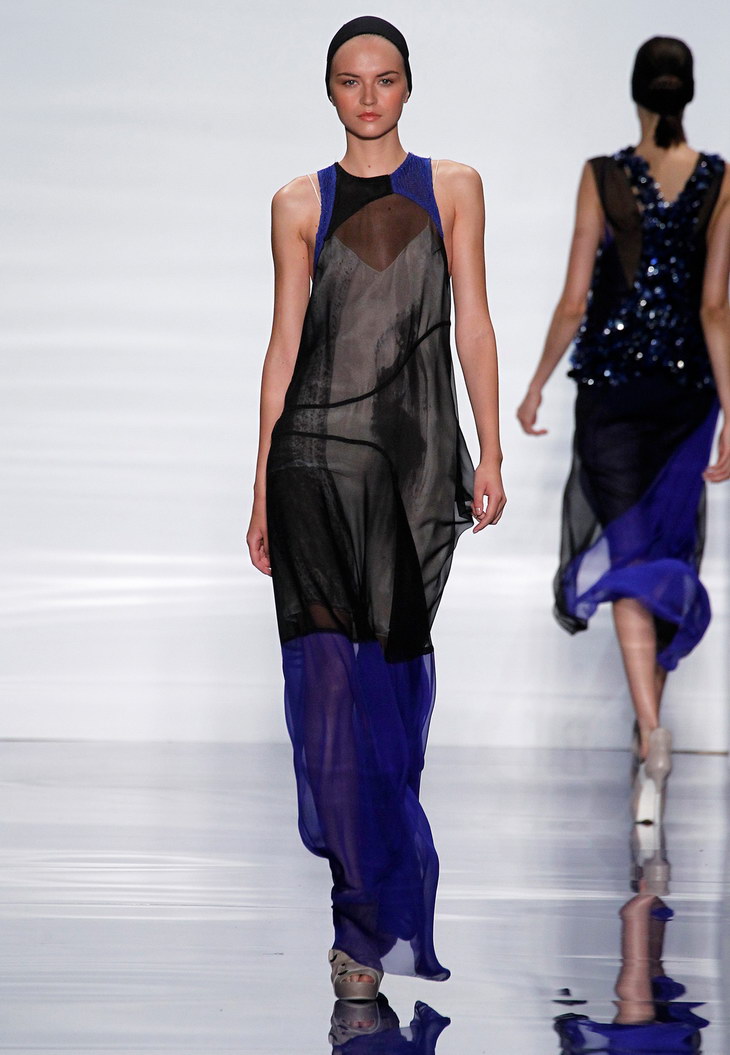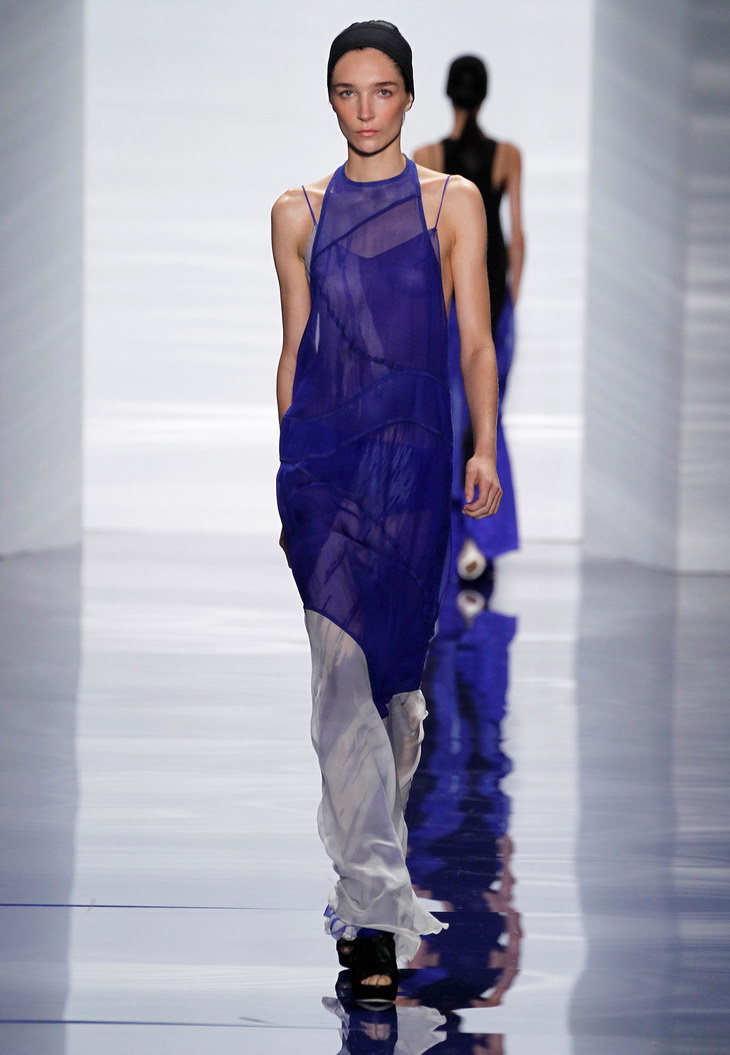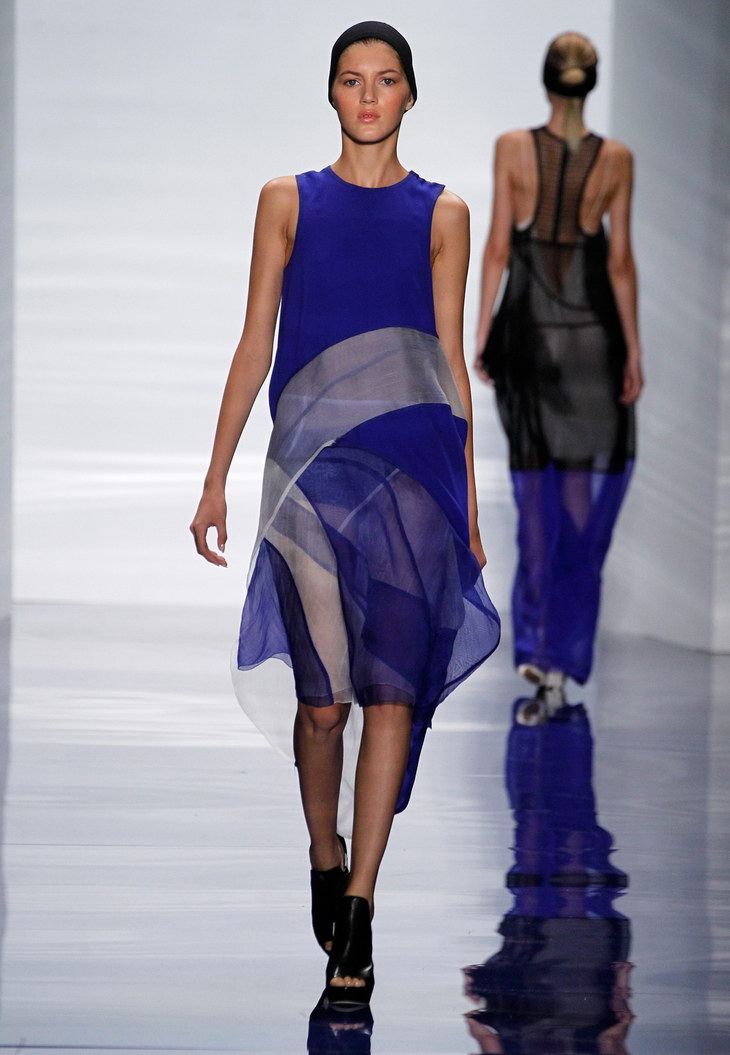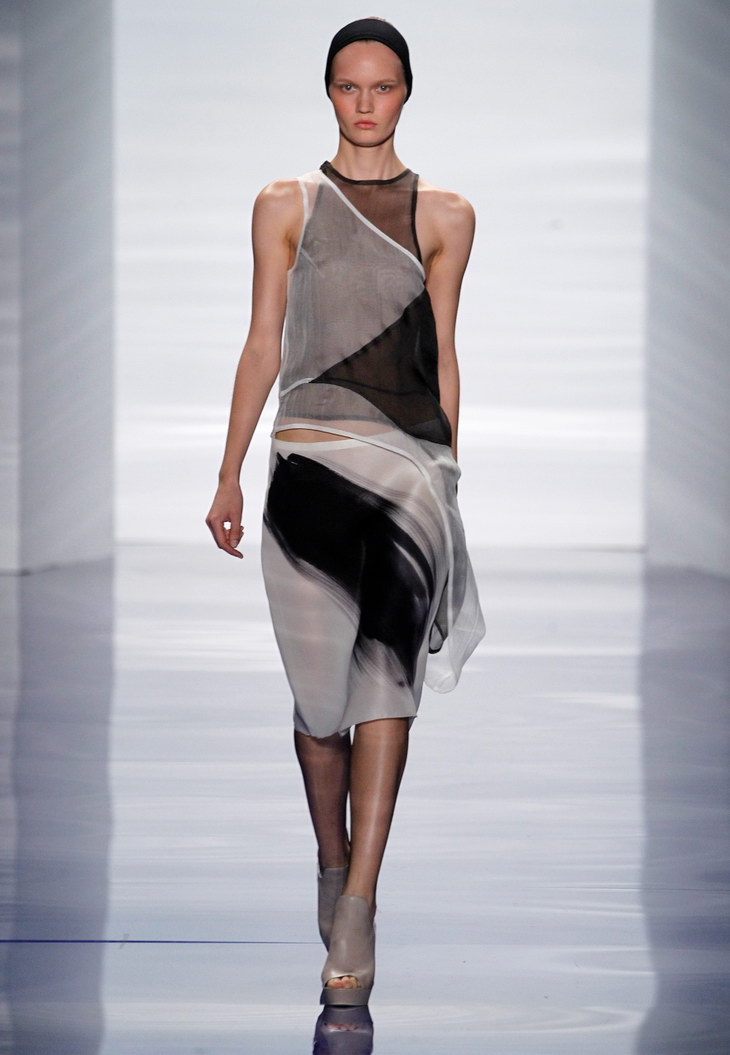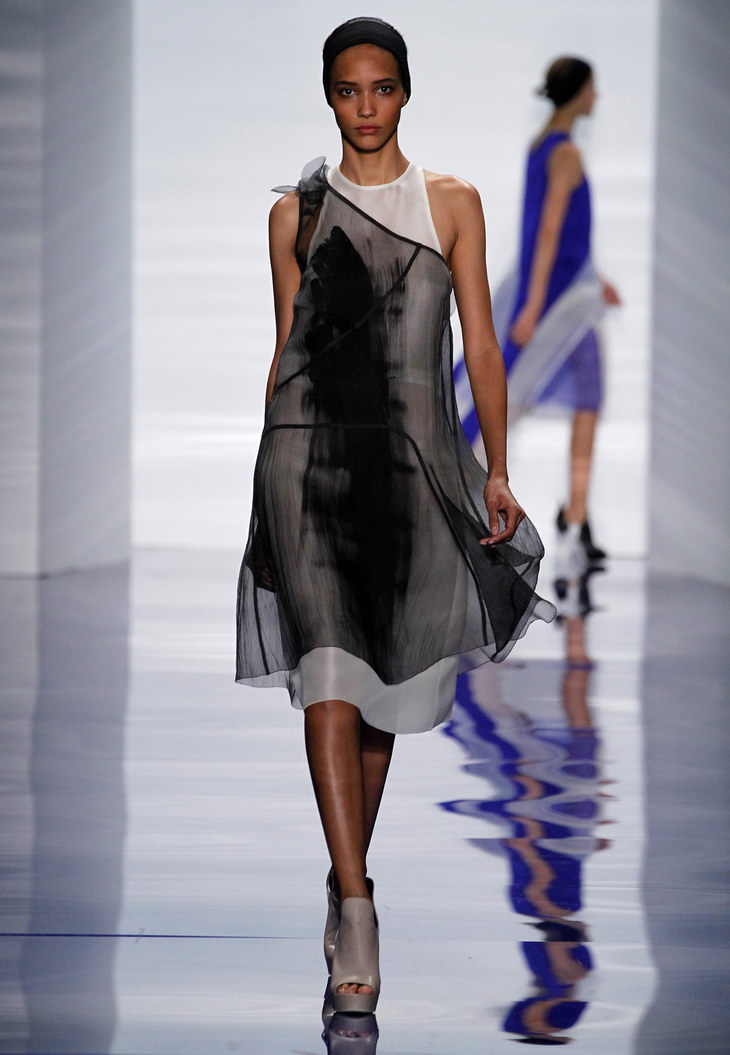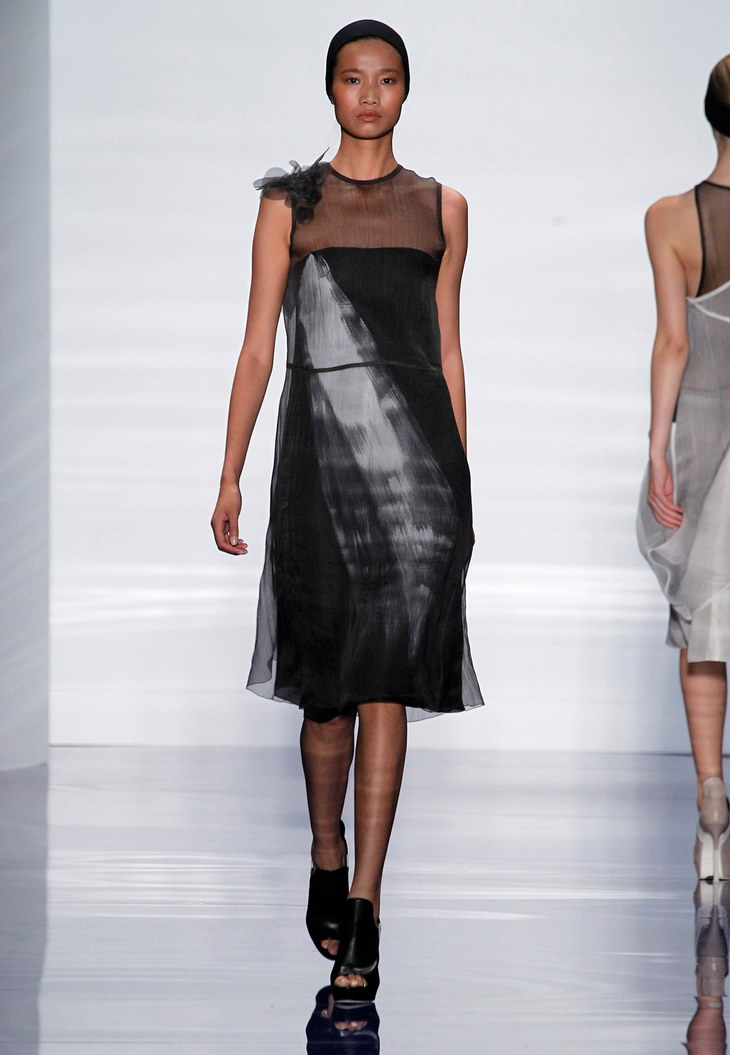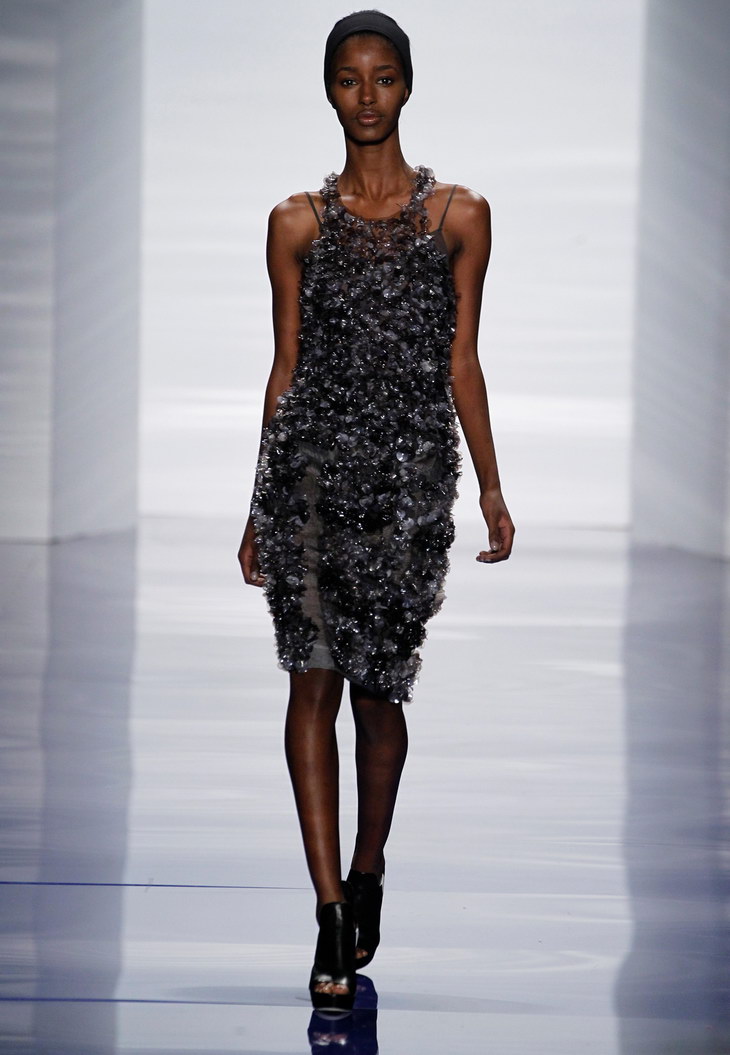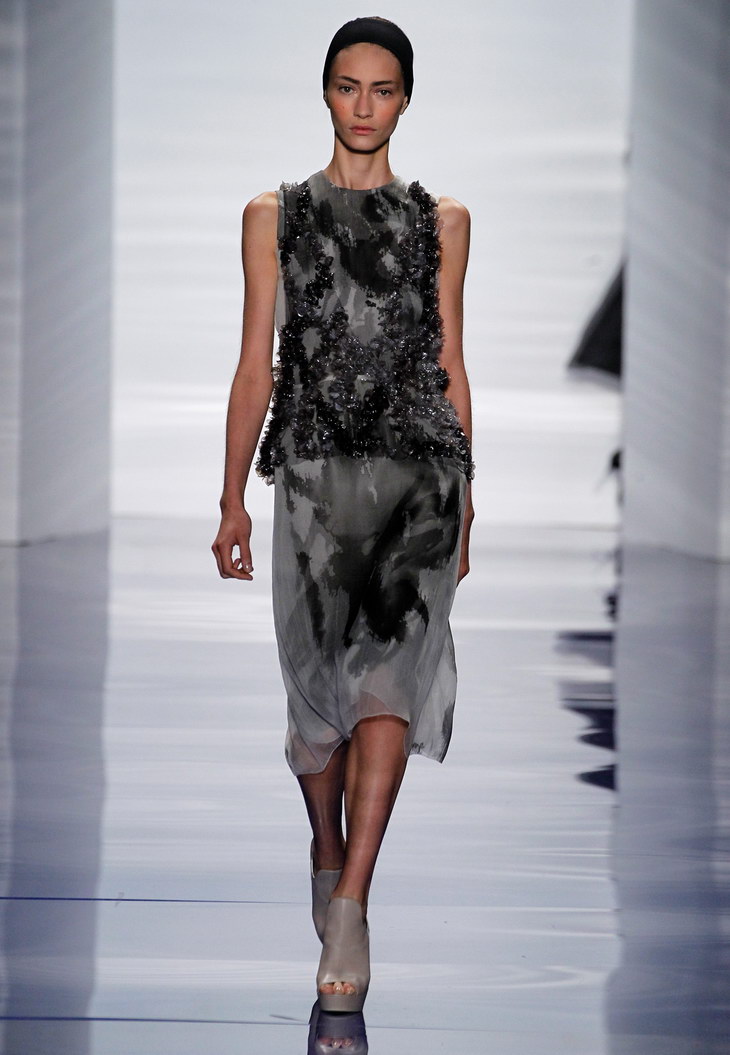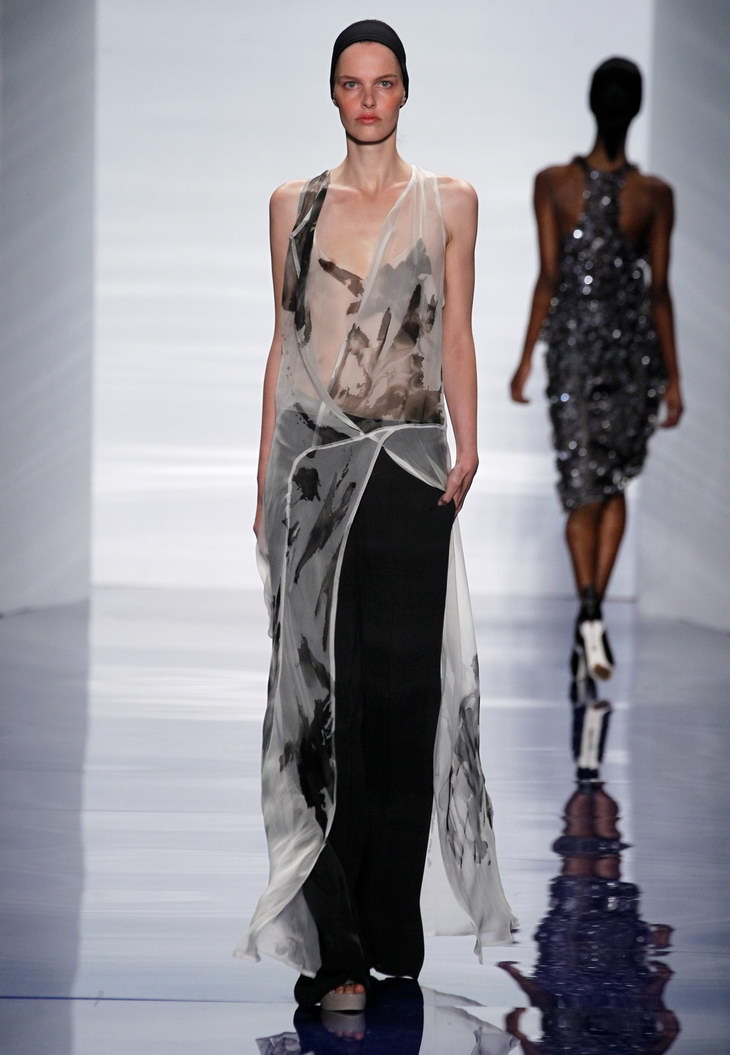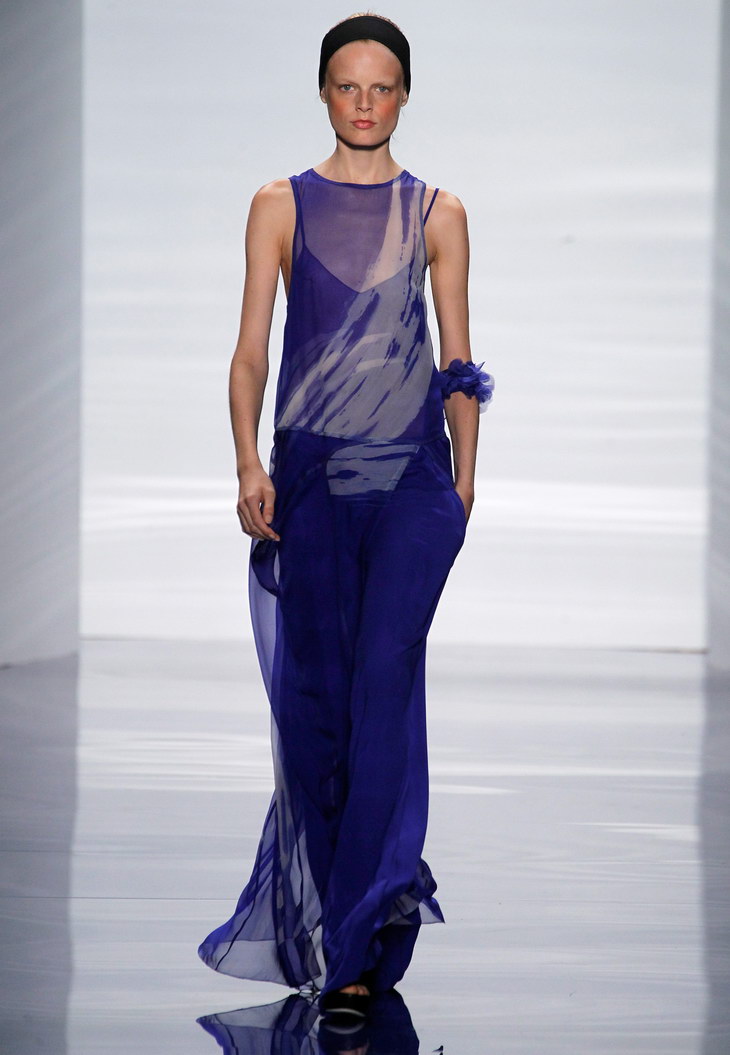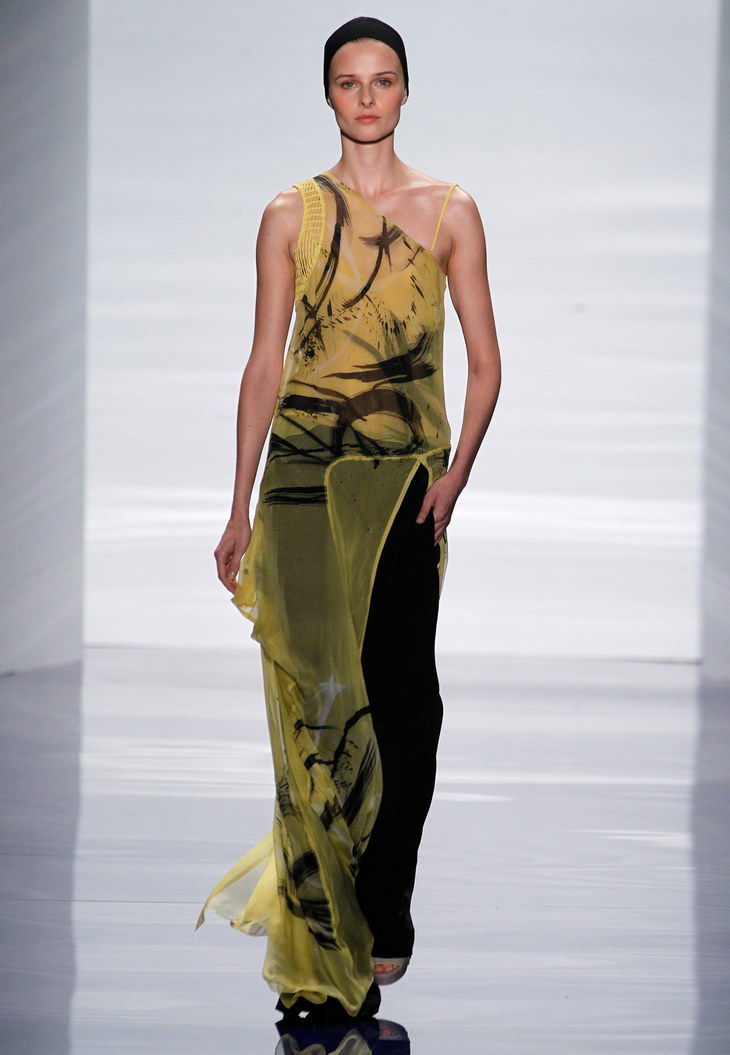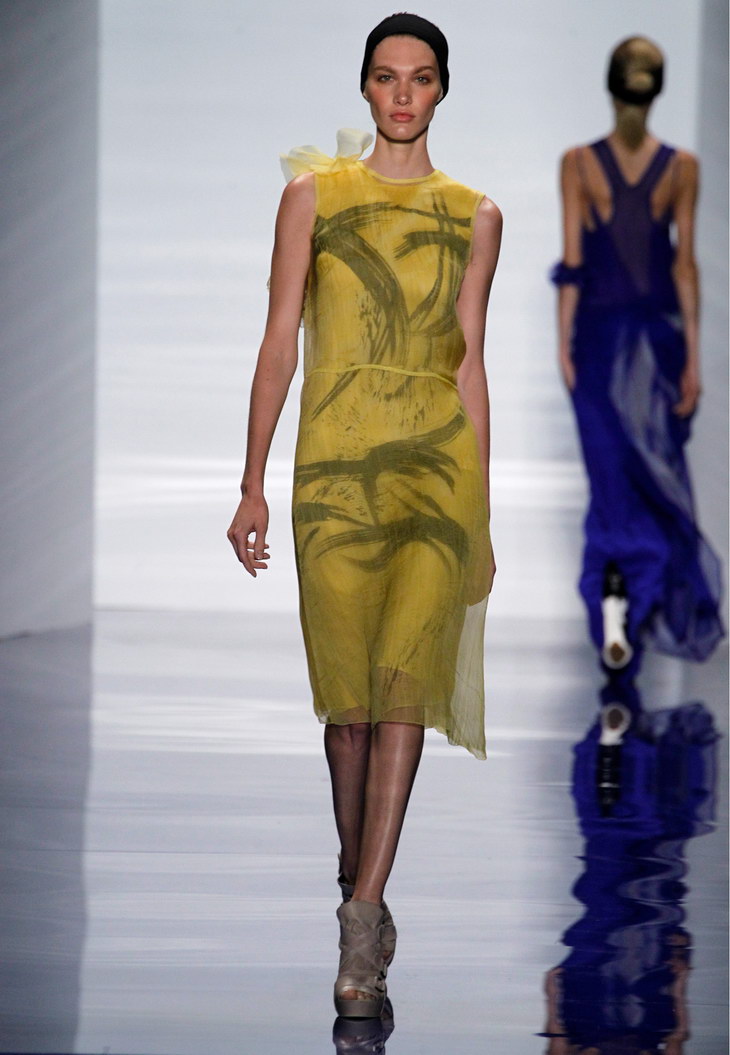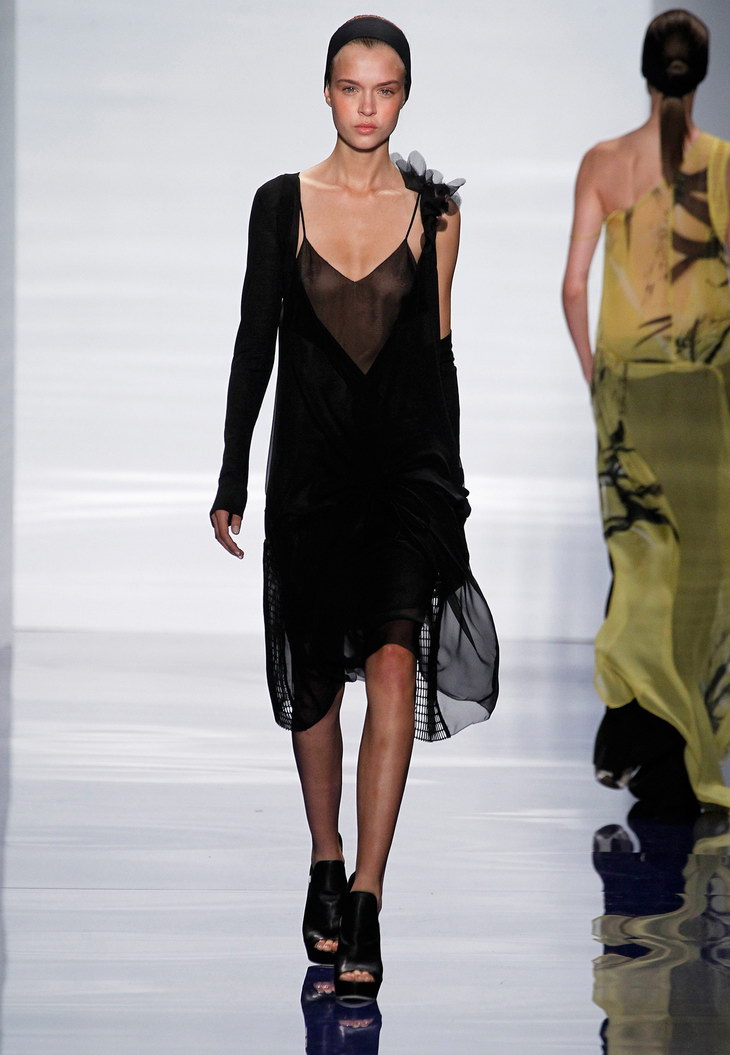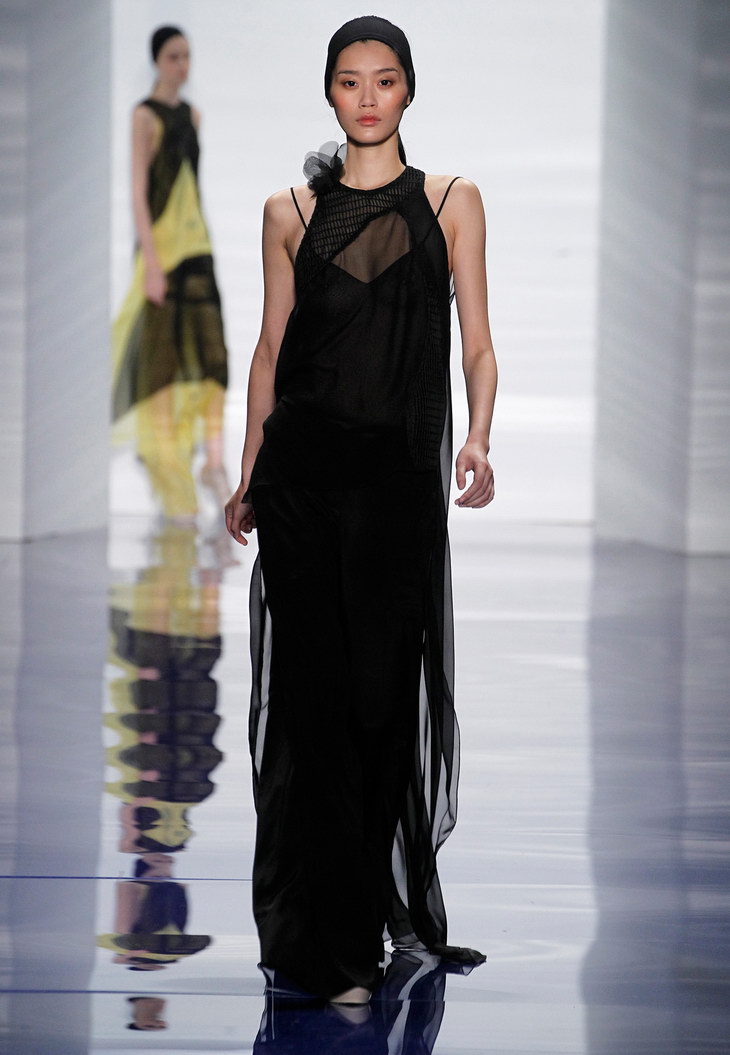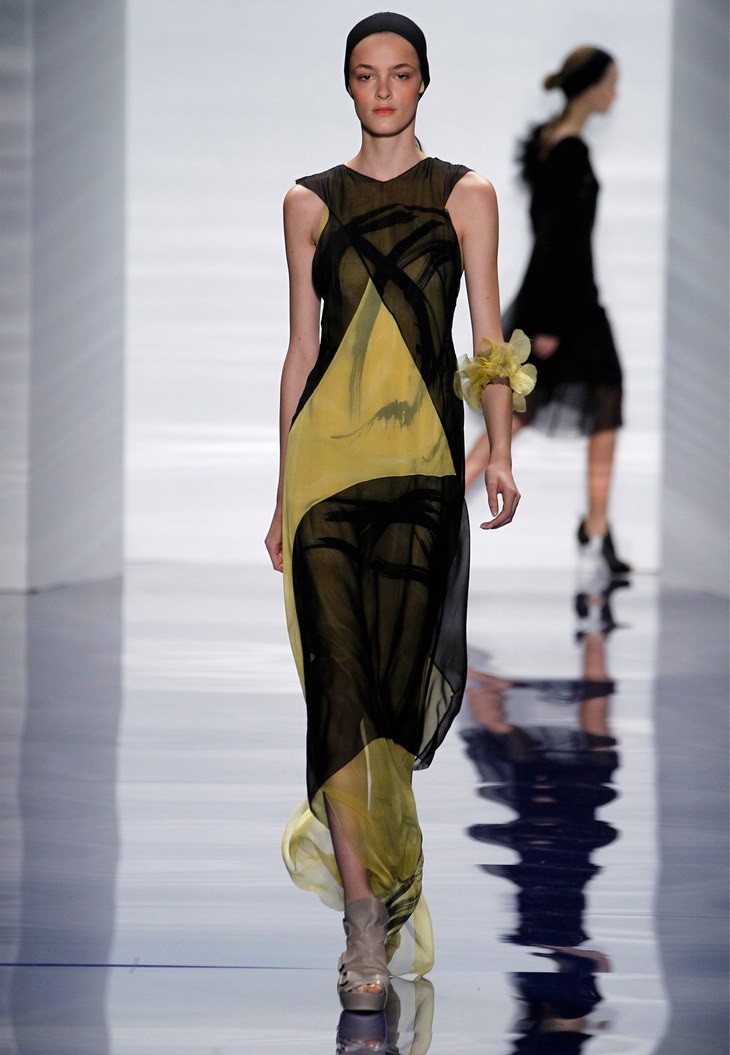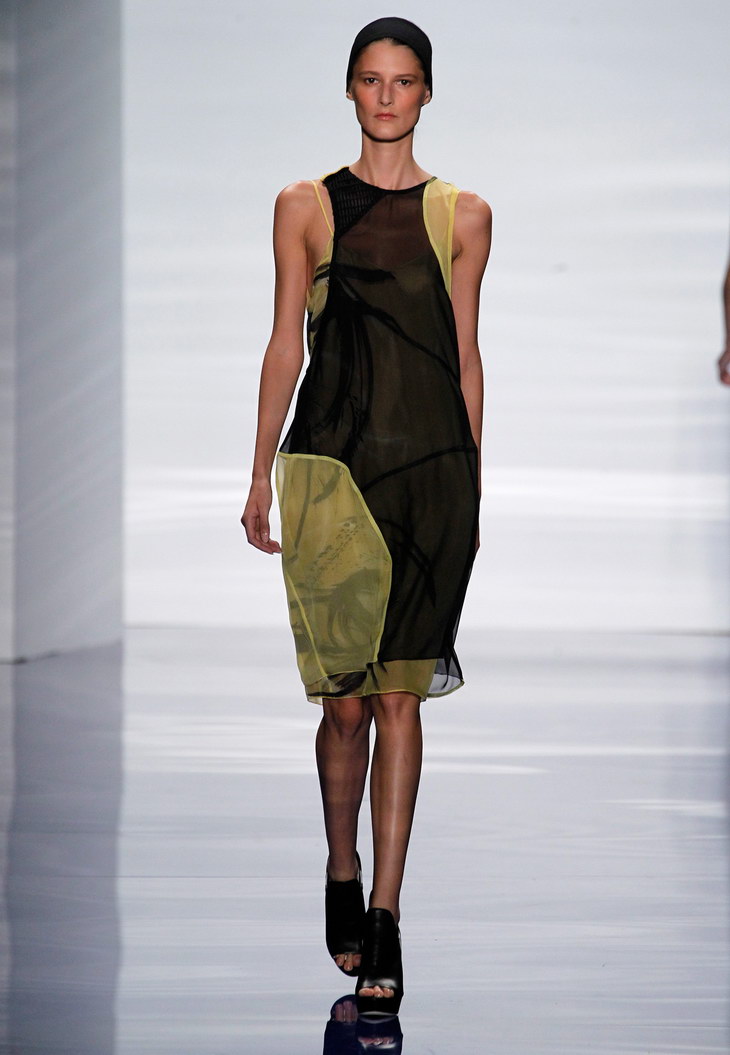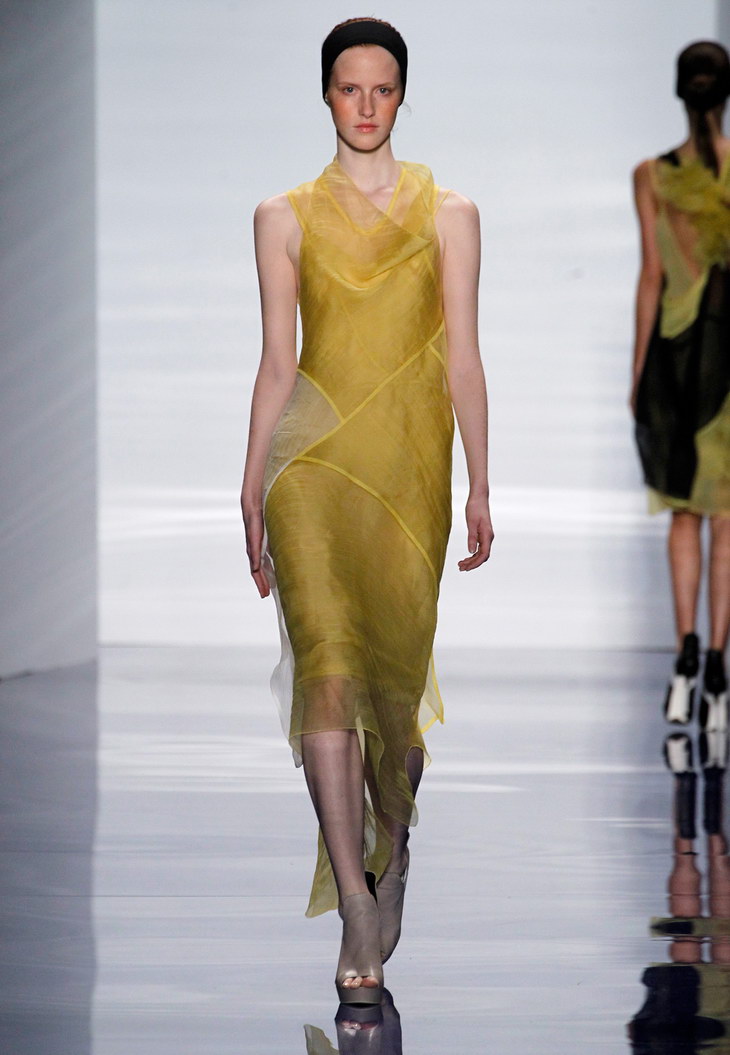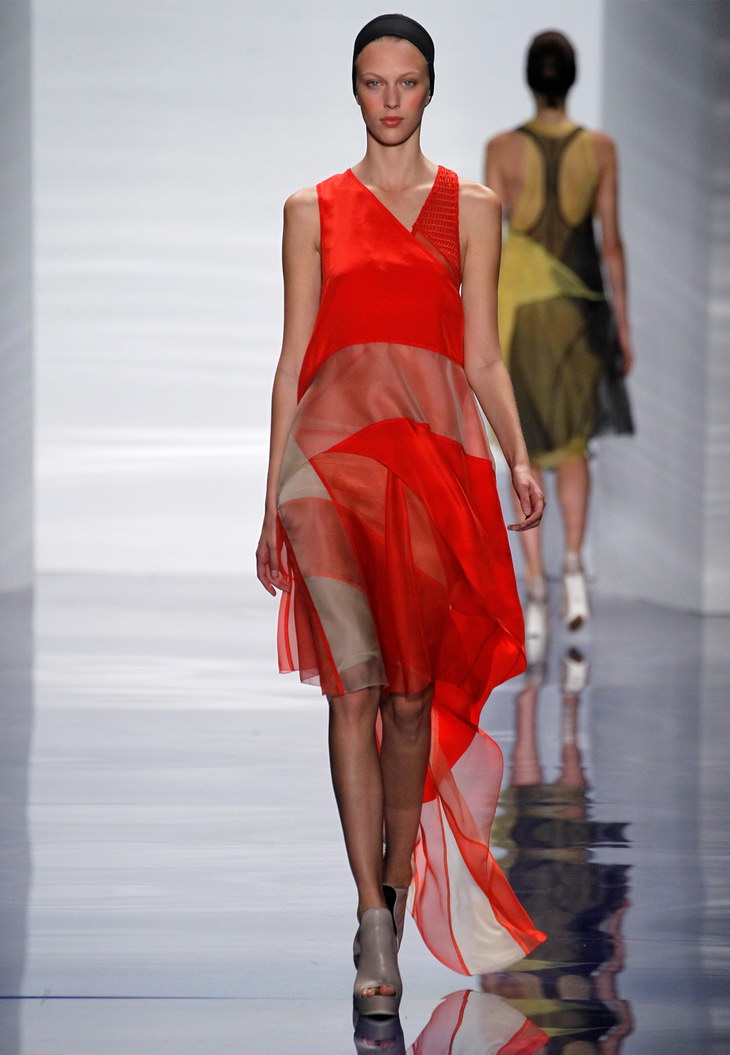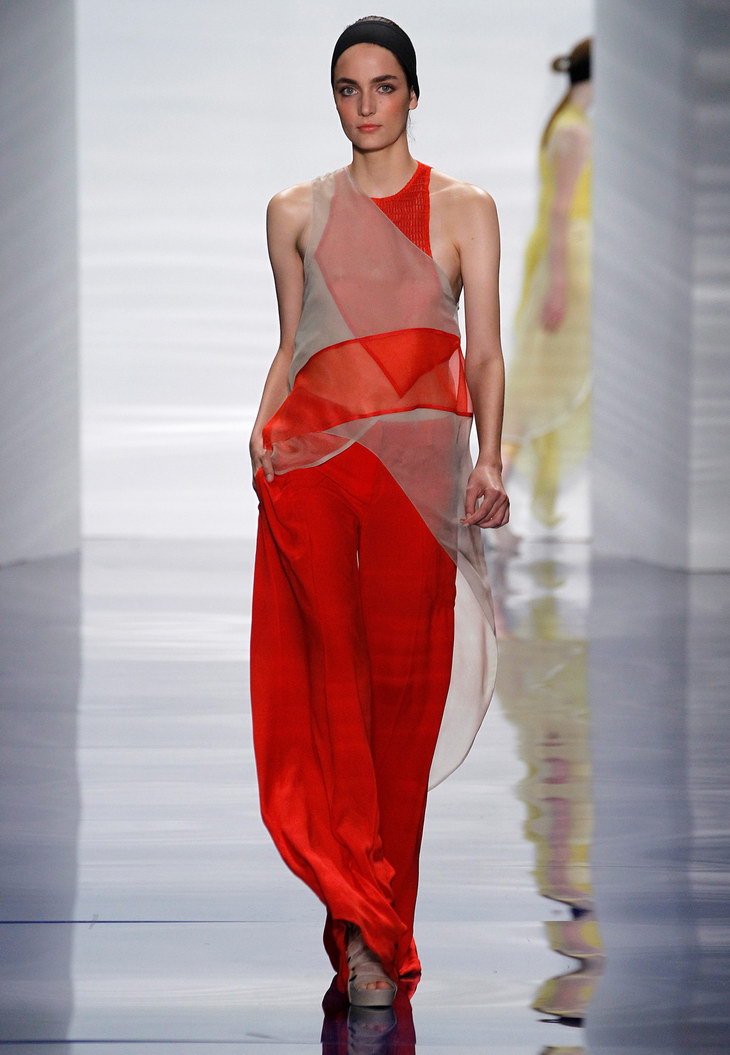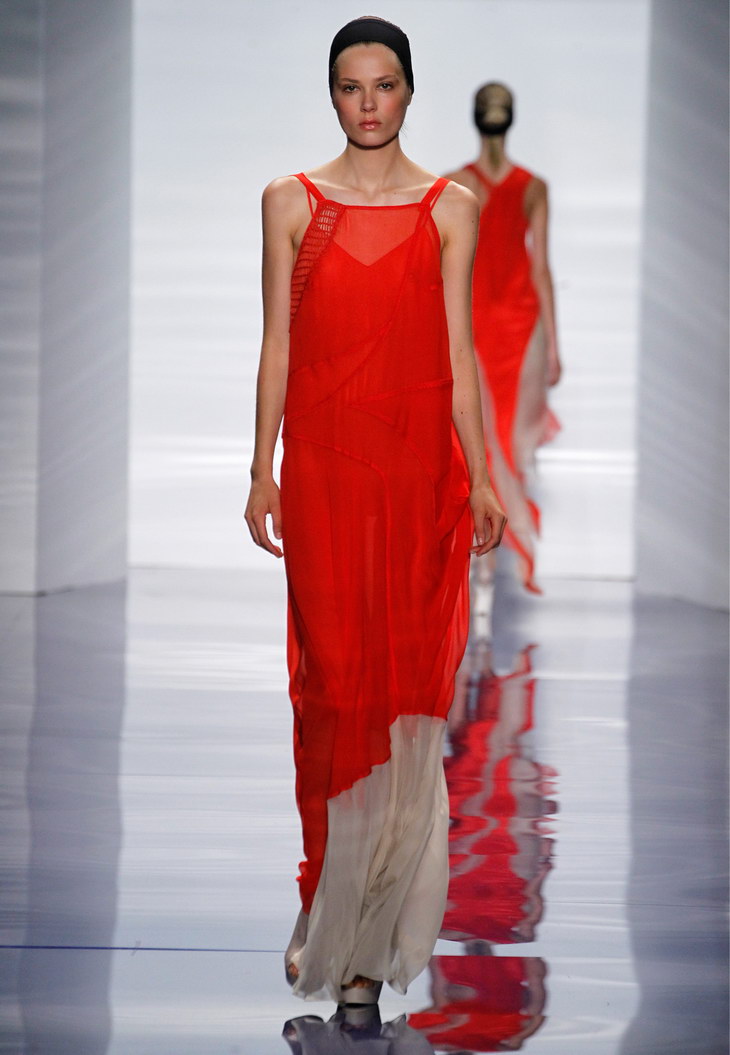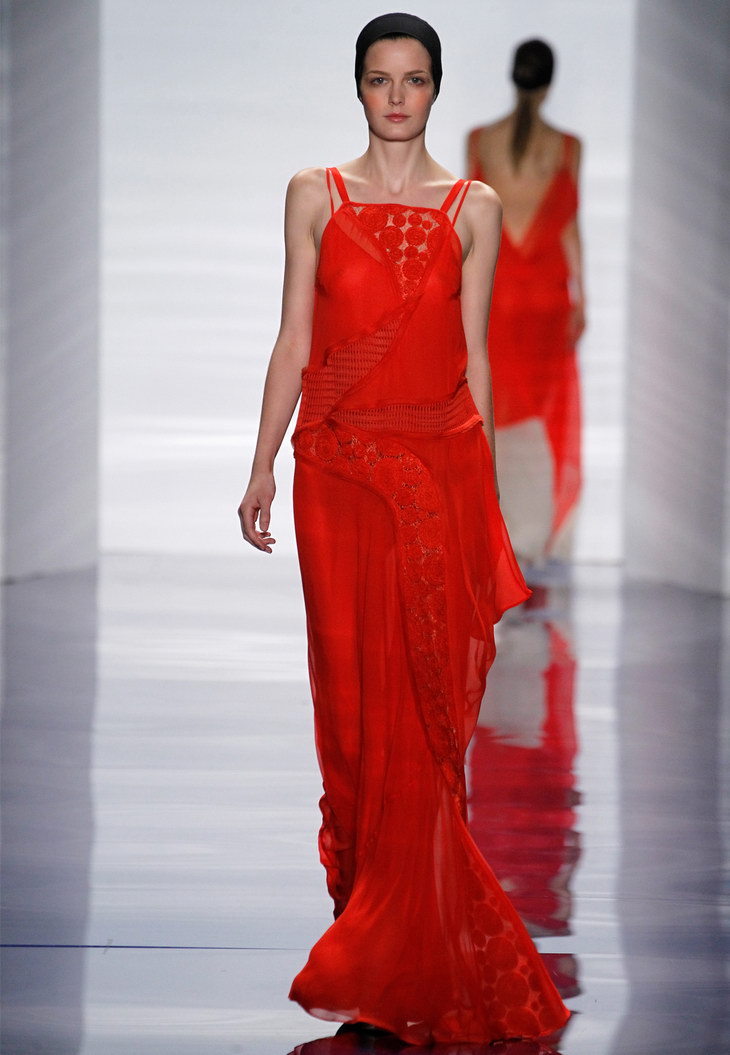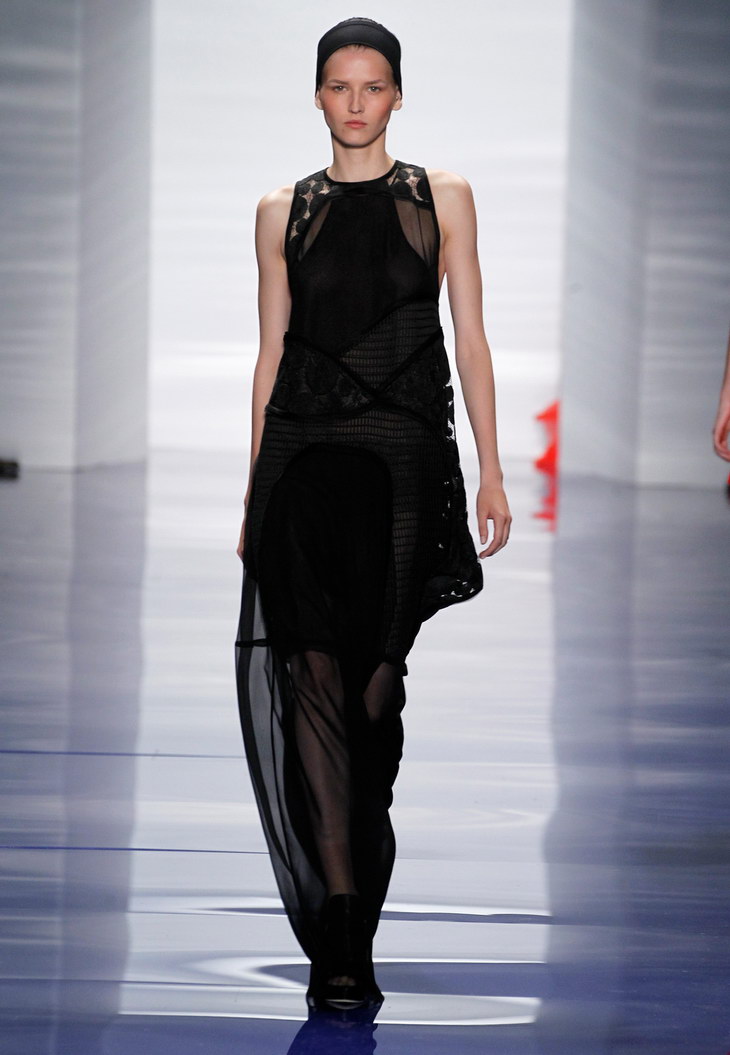 Models: Anabela Belikova, Andreea Diaconu, Bette Franke, Caroline Brasch Nielsen, Cora Emmanuel, Daiane Conterato, Diana Moldovan, Elisabeth Erm, Esther Heesch, Fei Fei Sun, Hanne-Gaby Odiele, Irina Nikolaeva, Janice Alida, Josephine Skriver, Julia Nobis, Juliana Schurig, Katlin Aas, Kayley Chabot, Kel Markey, Kremi Otashliyska, Ksenia "Nova" Malanova, Leaf Zhang, Leona "Binx" Walton, Lisa Verberght, Logan Patterson, Magdalena Jasek, Malaika Firth, Manuela Frey, Maria Bradley, Marie Piovesan, Marine Deleeuw, Marique Schimmel, Mengyao "Ming" Xi, Ondria Hardin, Senait Gidey, Shu Pei Qin, Valery Kaufman, Vasilisa Pavlova, Zlata Mangafic, Zuzanna Bijoch
Review written by Zarko Davinic @designscene
Website: www.verawang.com