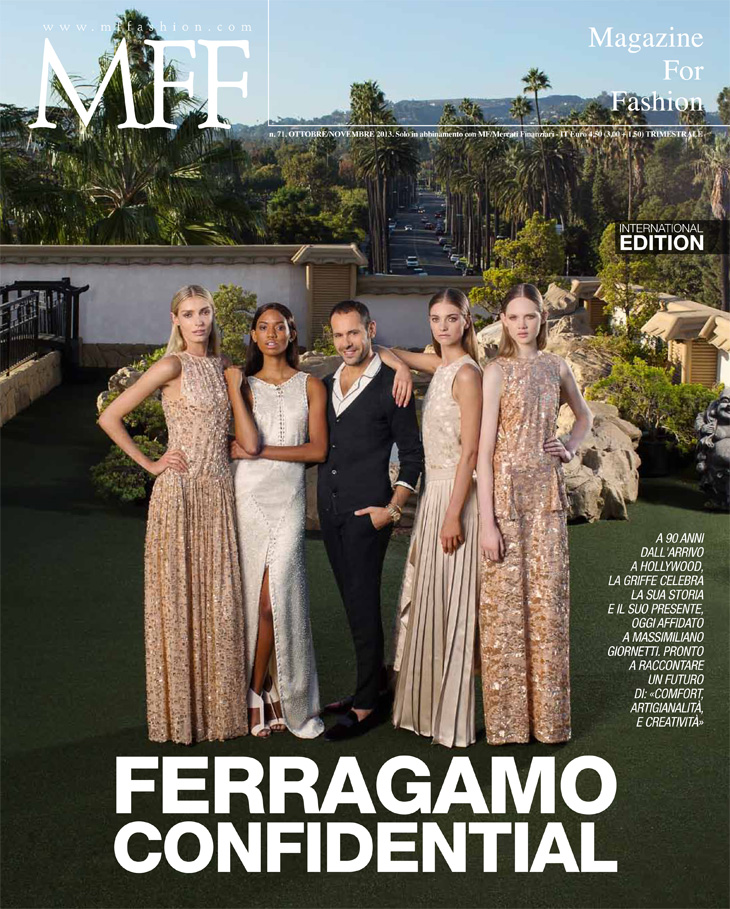 Captured in Los Angeles the beautifully glamorous Salvatore Ferragamo Spring Summer 2014 collection and its designers Massimiliano Giornetti take the cover of the noted Italian magazine MFF. Photography and fashion direction are courtesy of magazine Stefano Roncato, while models enlisted for the stellar session are Holly Rose and Iris Van Berne at Next, Adesuwa and Milena at Photogenics. Hair styling is courtesy of Luigi Murenu, makeup by Kabuki. The talented designer was also interview for the magazine.
What is your first memory to the label? Ferragamo in my mind has always been the symbol of classic Italian elegance. I was born in Carrara and in my city reference has always been Florence … the first contact with fashion were the tips to the city, walking in front of Palazzo Spini Ferroni (hq and creative heart of the brand) I've always seen as an important point of arrival. In those years with Ferragamo's Vara shoe was the reference, the symbol of elegant new bourgeoisie. And I loved that world, reminiscent of neoclassical Italy.
How important is the Ferragamo archive in your work? All maisons today are obsessive in their search for heritage and in their try to build it. For us, with 100 years of history behind it, it would be foolish not to use the immense heritage we have available. I think it's normal to start from the history of fashion, starting from the archive and then move into the future. Every season I try to use our heritage, In order to remain faithful to our code known by the consumer. But adding a touch of dynamism. Also because I do not believe in looking for the latest trends at all costs. I like to work on some of the concepts that come back, season after season, reinforcing a message all together. I have in mind common sense just as Chanel or Hermès style does not fall into the latest-trend trap. In a story that goes beyond the aesthetics of the moment and the chronological age of the customer.
This is only an extract from Giornetti's interview for the magazine, discover more of the accompanying session below: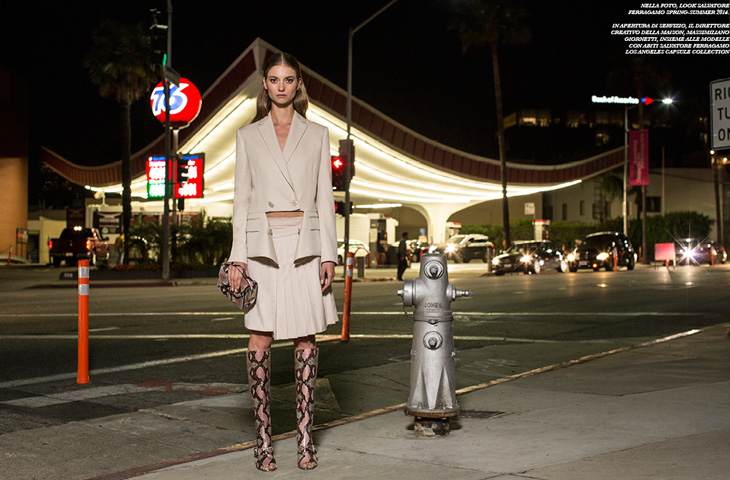 Website: www.mffashion.com