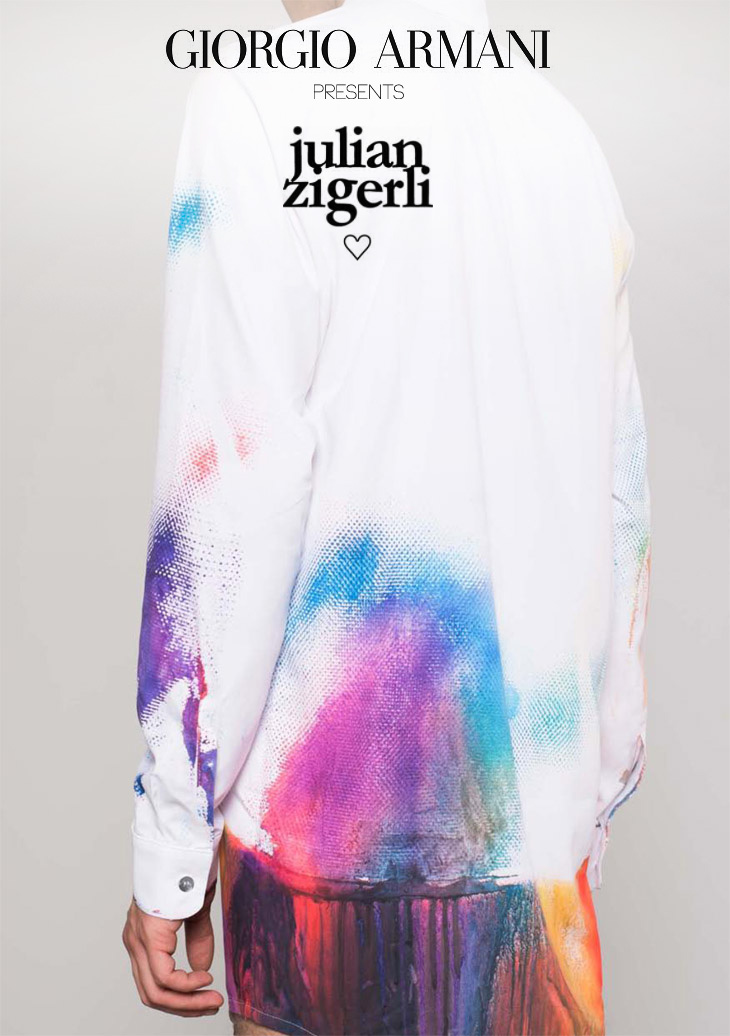 Giorgio Armani announced the continuing support of the new generation of young designers, selecting the up and coming menswear designer Julian Zigerli to present his collection at Armani Teatro during the upcoming Milan Fashion Week.
"Also for this season, I have decided to keep on supporting some of the most promising designers from all over the fashion world, maintaining a global view. Julian Zigerli will be the next designer to present his fashion show in the Armani/Teatro and I hope that my support will be a good omen for his career" – designer Giorgio Armani
Julian who showed his past collections during Berlin Fashion Week will showcase his 2014.15 fall winter season at the famed Armani showspace. Born and raised in Switzerland Julian has left for Germany at the age of 20 to study fashion design at the University of Art Berlin. After finishing his education he has returned to Switzerland and founded his eponymous label. Throughout his work not only was he changing the boundaries of classic design lines, he has also worked on constructing pieces out of innovative Swiss textiles. He was nominated for the Swiss Design Prize in 2011 and won the federal Design Prize in Switzerland in 2012. Milano is a new step for the designer whose collections besides Berlin were by now shown in Zurich, Paris, London, Florence and Seoul. His showstopping approach to print (on Spring Summer 2014 collection he has worked with artist Katharina Grosse) will define the upcoming fall winter 2014.15 collection as well.
"This is huge. I am overwhelmed and speechless about this opportunity which Mr. Giorgio Armani is giving me. To be recognized and supported by one of the most influential and important person in the Fashion Industry worldwide, gives me the confidence and trust into my work and strengthens my believe that creativity is best when it comes from the heart" – from Julian Zigerli.
For more log on to ARMANI.com + www.julianzigerli.com.