PRADA takes on the winter mood sentiment to a whole new lever with their recent opening of store in the famed French ski destination Courchevel. The store is located in the prestigious department of Savoie, in charge of the design was architect Roberto Baciocchi. Who while shaping the look of PRADA's stores around the globe in a unique sentiment close to the label, has this time with his theme brought a warm feeling of a winter getaway.
The important corner façade is clad in local stone and it features large windows with wooden panels of larch opening on the interior. Moreover, the store front presents two entrances located respectively on Rue Des Verdons and on the resort's main square. Colours and materials evoke the atmosphere of an Alpine chalet and respect the local traditional architecture, creating a space made all the more welcoming by a fireplace. Re-interpreted in a contemporary style, the interior is defined by floors, ceilings and walls of natural larch, alternating with mirrors. The setting is rounded off with goat-hair rugs, seats upholstered in split-grain suede, stools with fur cushions, and shelves, counters and tables of larch. Prada's most special guests will be welcomed in a reserved area on the lower floor consisting of an intimate space dedicated to women's ready-to-wear, furs and fine accessories. – from PRADA
The new store takes space of 240 square meters and offers a wide range of women's ready to wear, accessories, bags, footwear as well as men's bags and accessories.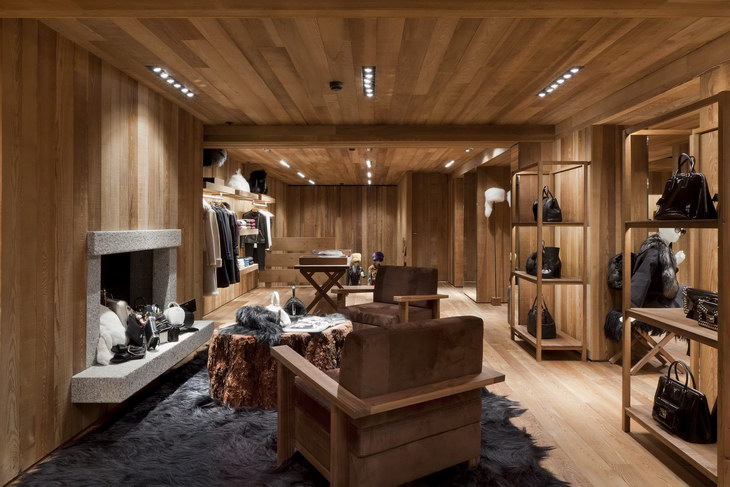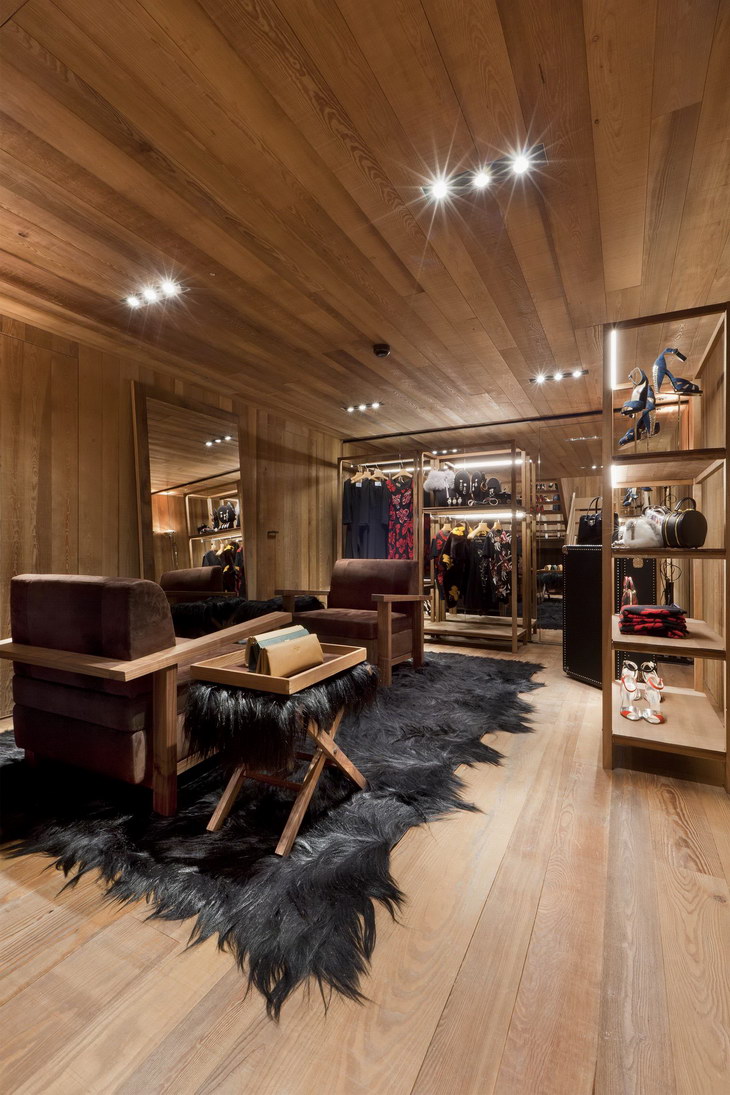 For more of the label log on to PRADA.com