Aline Weber & Meghan Collison for Elisabetta Franchi SS14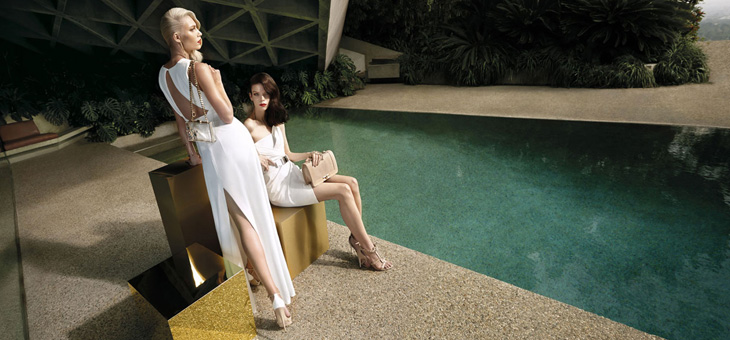 Elisabetta Franchi for the sublimely elegant spring summer 2014 campaign enlists prolific fashion photographer Camilla Akrans and top models Aline Weber & Meghan Collison.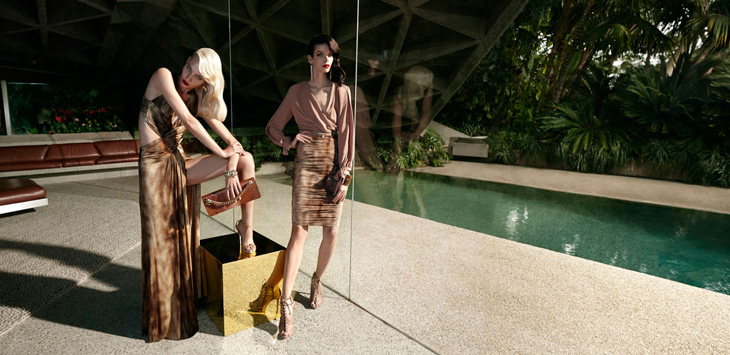 AFH: Your palette is remarkably soft and your locations are dreamy but your models often convey an assertive, or even aggressive, sexuality. Can you define the mood of your images?
CA: I wouldn't say that my women are aggressive, although their sexuality is essential. The women in my pictures relate to how I want to be perceived. I think that artists are always creating representations of themselves. I don't want to portray weak women. I only want to show strong women in my work.
AFH: Your images are often described as especially "feminine." Why do you think this term is used with you and do you feel it's an interesting or appropriate description?
CA: I am a woman and I think that is an important part of my work. Women today can be very strong and proud of their sexuality. Women in previous eras were put down as objects. But today, women can express themselves and really show their identities.
AFH: How is working with a known model, like Claudia Schiffer, different than working with a girl whose personality is not already formed for the viewer? Are your images of Claudia closer to portraits than your other fashion photographs?
CA: It depends on the publication but I wouldn't consider my work with Schiffer as portraiture. We were creating a character together. The images of Claudia that are shown in the Swedish Institute were not created to reveal her but rather to convey a mood. Having said that, Claudia has a remarkably cinematic face. She is much more expressive than the younger girls. – from Berlin Fashion Journal.
Website: www.elisabettafranchi.it