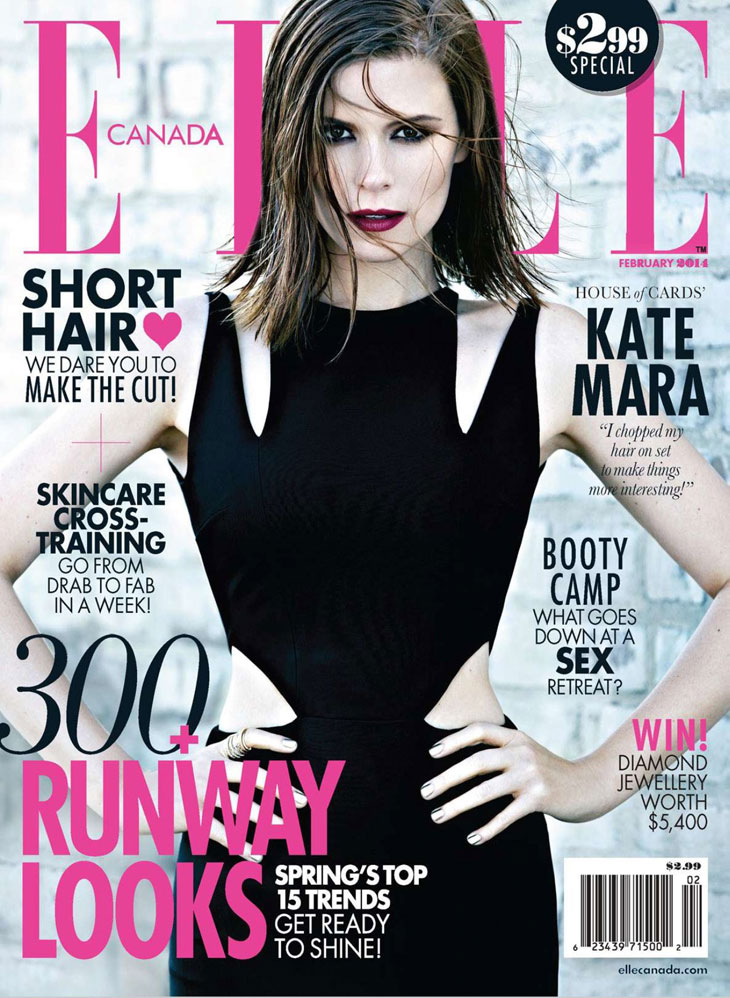 Kate Mara from the Netflix hit House of Cards takes the cover of Elle Canada with a stellar new shoot captured by fashion and celebrity photographer Max Abadian. Kate is clad in elegant pieces from the likes of Giuseppe Zanotti, Jason Wu, Mary Katrantzou, and Barbara Bui to name a few.
For the cover Kate is wearing a dress by Cushnie et Ochs as well as rings by Michael Hill. The elegant styling for the session is courtesy of Elizabeth Cabral (The Wall Group), striking hairdos by hair stylist Mara Roszak (Starworks Artists), makeup by Jake Bailey (The Wall Group) and manicure from Michelle Saunders (Essie).
Story was captured under the art direction of Brittany Eccles.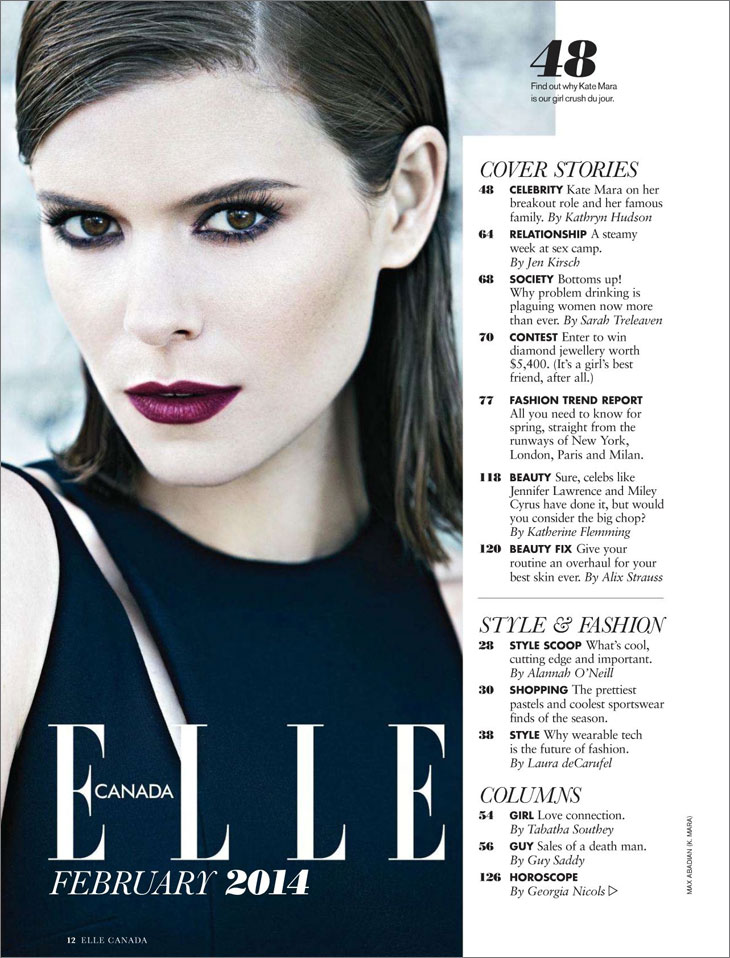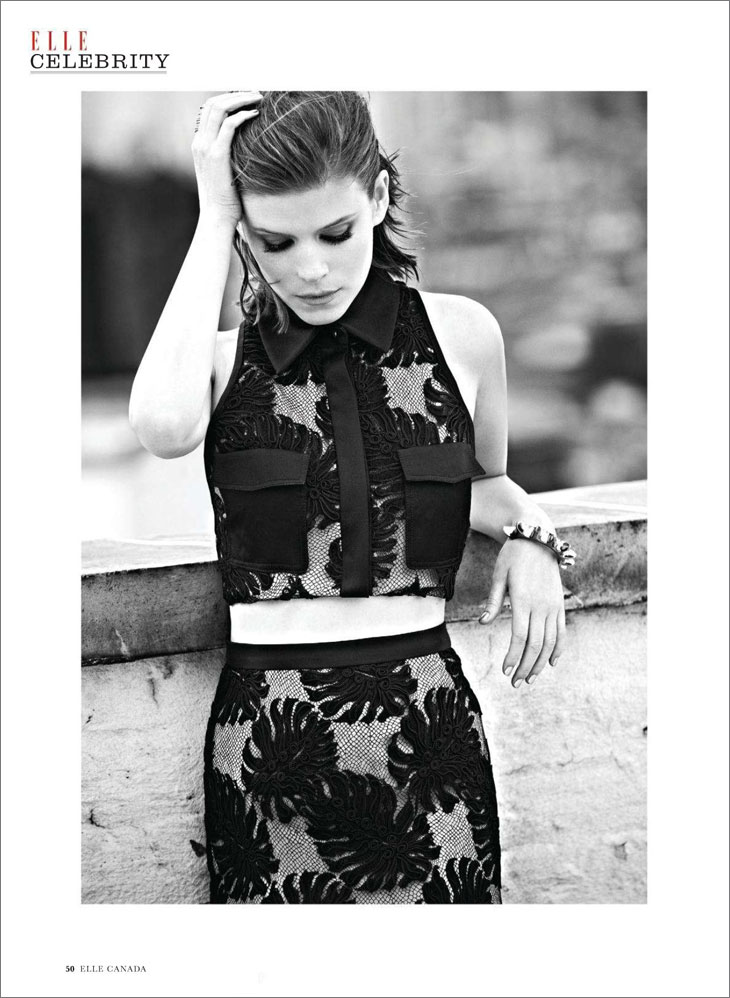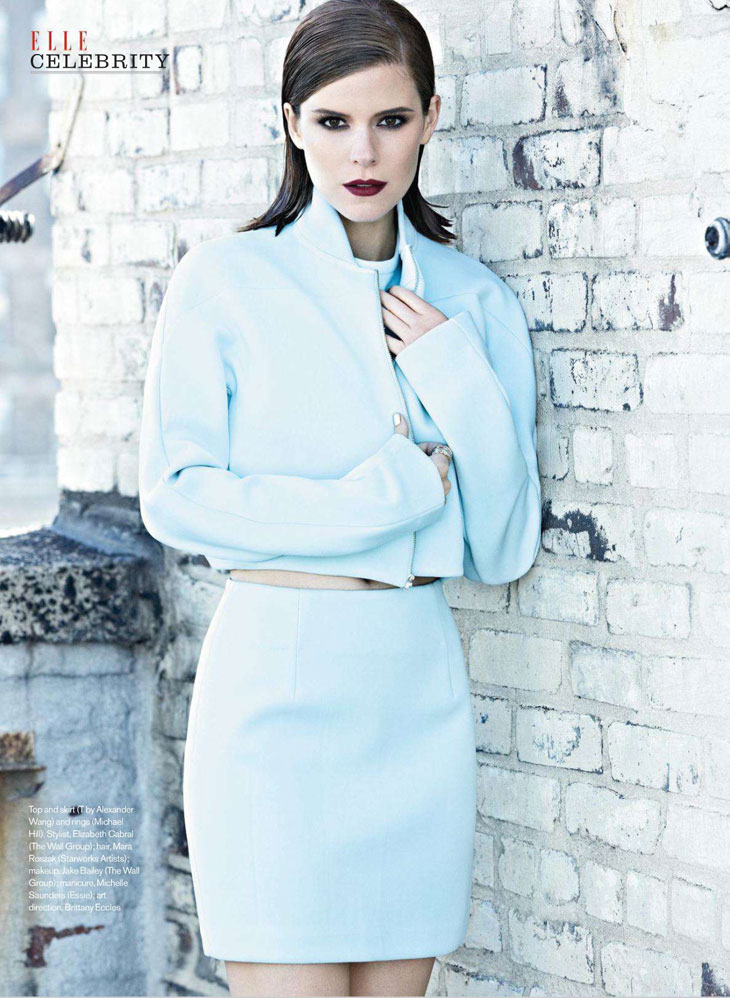 It's hard to picture shy girl playing the brash Zoe, though. "I became more confident as I got to know myself' says Mara, laughing. 'That's why I don't think getting older is so bad. I was also an old soul when I was a kid. I wanted to get out of school so that I could start my little life." But as ready as she was to take on an adult acting career, Mara's childhood was pretty cinematic. As the great-granddaughter of both The New York Giants founder and the Pittsburgh Steelers founder, she is one of the princesses of the NFL royal family. Shew grew up in leafy Westchester, across the street from several of her cousins. (She has "hundreds of cousins") "The was a never-ending supply of family members," she says excitedly. "We'd go to football games as a family every other Sunday." – from Elle Canda February 2014 edition.
Discover below trailer for the 2nd season of House of Cards.
Official web pages: www.ellecanada.com + www.maxabadian.com