Trussardi Men's fall winter collection was presented at one of iconic locations in the city of Milan, the famed Palazzo Trussardi alla Scala at Piazza della Scala. The label comes stronger than ever under the creative direction of Gaia Trussardi, showing a classic yet trend conscious as well as confident designs. New pieces while in sync with the trends also bend the same with the sentiment of the very own Trussardi-style.
Collection holds a touch of dynamic move, and elegant poise going hand in hand with the inspiration of the same: "contemporary hero of a mysterious modern spy story, a righteous avenger with two souls – romantic and fierce". May I say James Bond?
The presentation space was tying together a few important moments, tradition behind the name, pristine sense of style, class, as well as the very empowering note – music. Gaia has given a lot of attention to the media part of the brand since taking over the helm. She's creating eye-catching video campaigns, celebrating the heritage as well as the city of Milan (discover the recently featured Trussardi's – Sky Watcher animated short film).
According to the season, outerwear takes the spotlight, both timeless and contemporary, you'll find the everlasting trench coats as well as the eye-catching biker jackets. An integral part of the collection is the accessory, whether its handbags, luggage or eyewear, it is ever more sought after part of the name.
Discover below some of our favorite looks shot by our fashion week photographer Maud Maillard.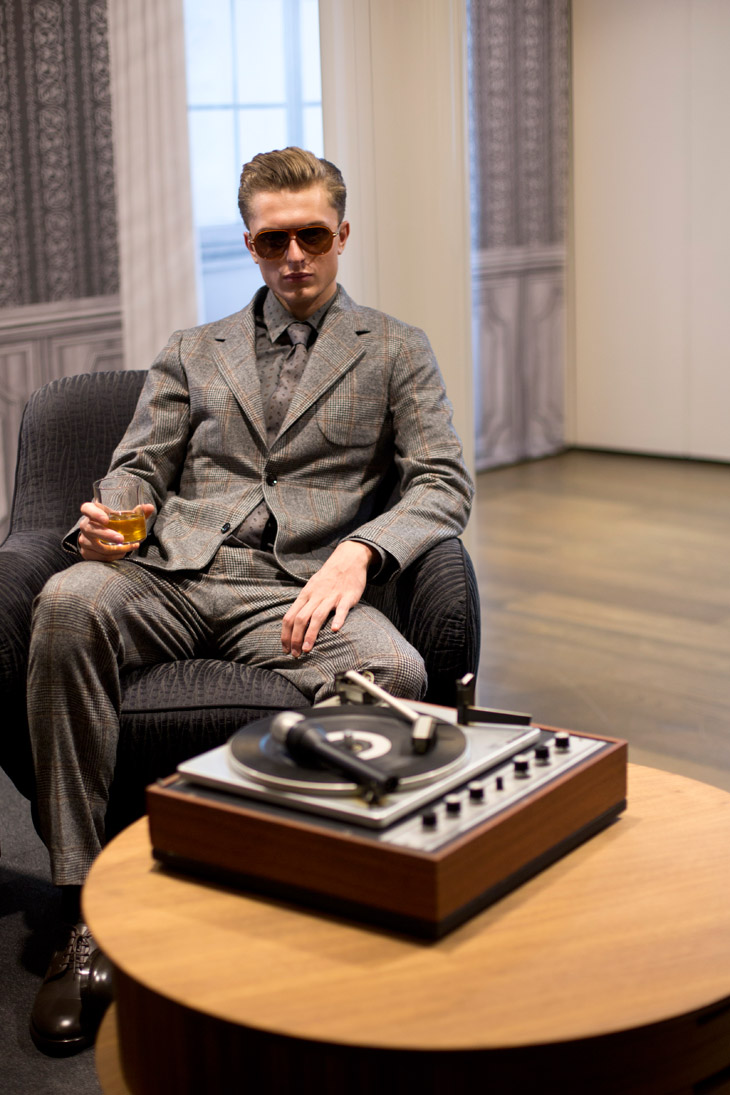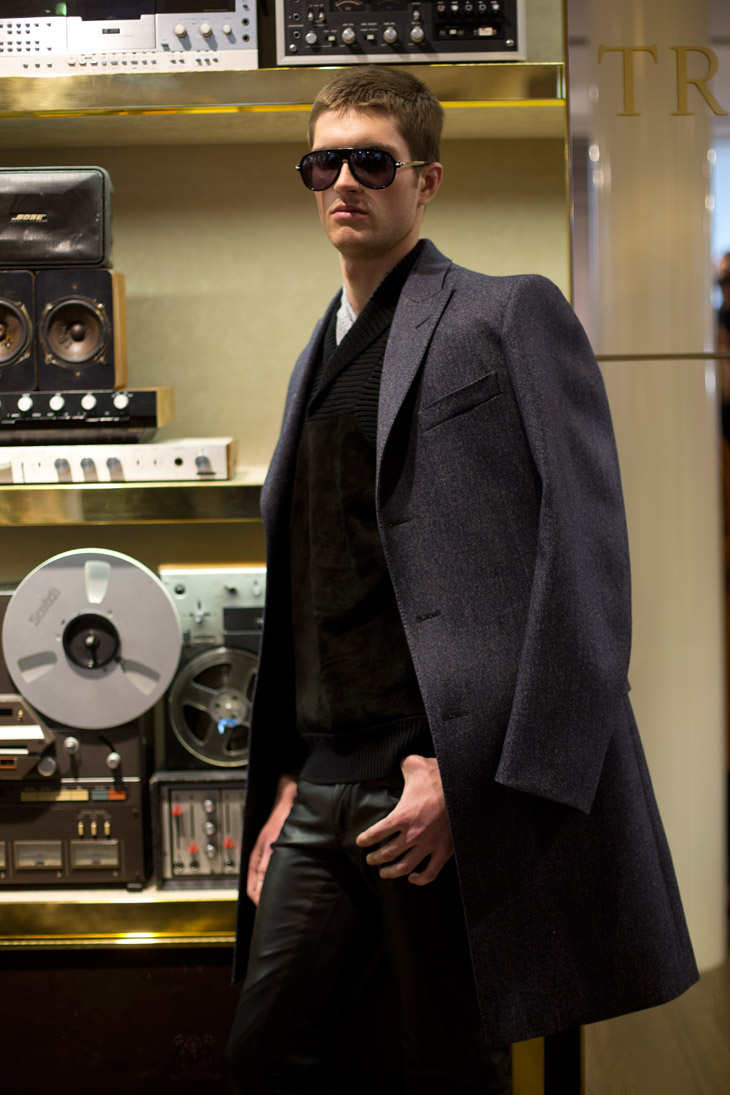 Models: Charlie Timms, Demy Matzen, Emil R, Ilan, Jakob Hybholt, Joan Miguel Mirangles, Karlis Adlers, Lasse Pedersen, Li Zhen, Linus Gustin, Max Rendell, Max von Isser, Nick Heymann, Vladimir Ivanov
All Photos © Maud Maillard. Review by Zarko Davinic @designscene