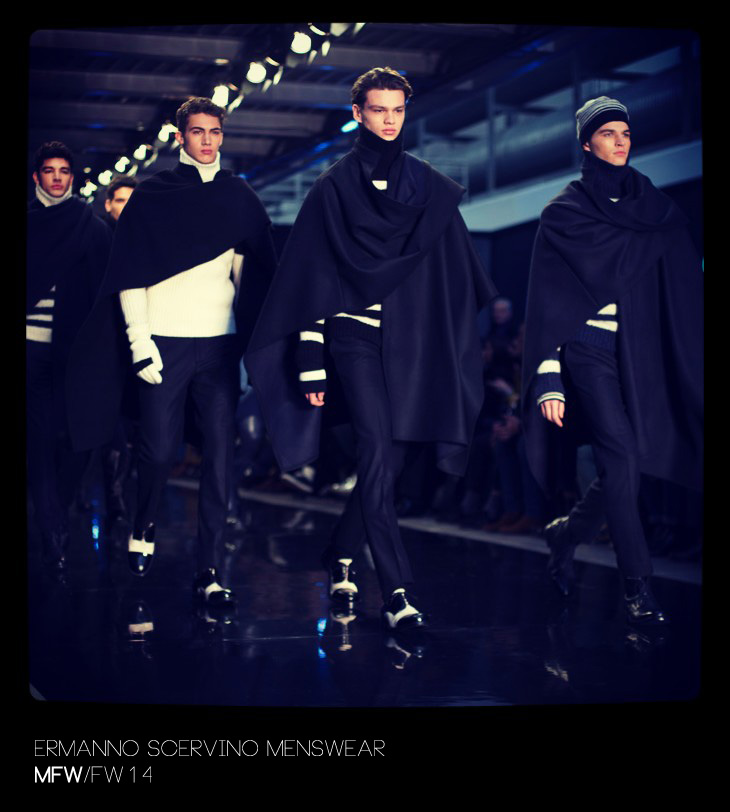 Ermanno Scervino delivers a study of menswear for his fall winter 2014 collection, evoking the classic sentiment with a nod to the contemporary trends. The Ermanno Scervino man owns an elegant wardrobe which easily goes from formal to daywear as well as eviningwear.
The Ermanno Scervino man doesn't follow fashion, he studies it. He Knows how to appreciate the story of hands and idea that every garment narrates, a culture that makes him a trendsetter without undue formality or extravagance. – from Ermano Scervinno.
The winter's dominant black is softened by the use of elegant midnight blue, as well as the mix of chequered patterns, adorning the suits as well as the outerwear pieces. The no doubt important and dominant outerwear pieces are often oversized, yet carefully tailored.
Discover more of the collection below photographed by our fashion week photographer Maud Maillard.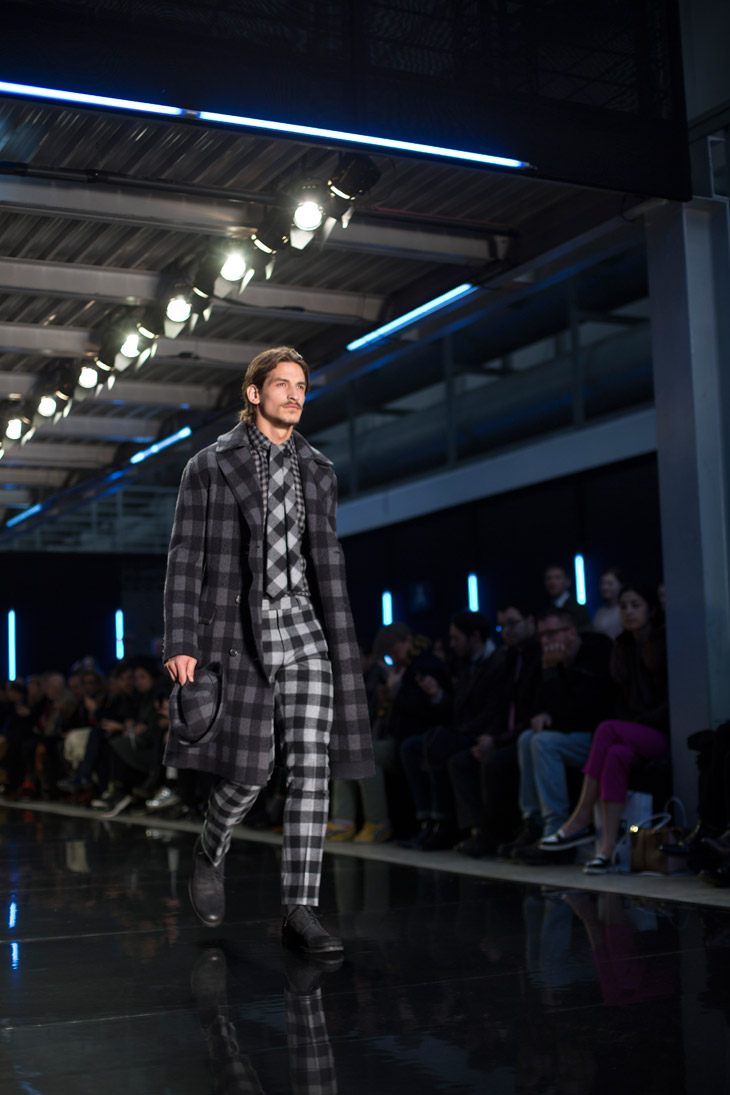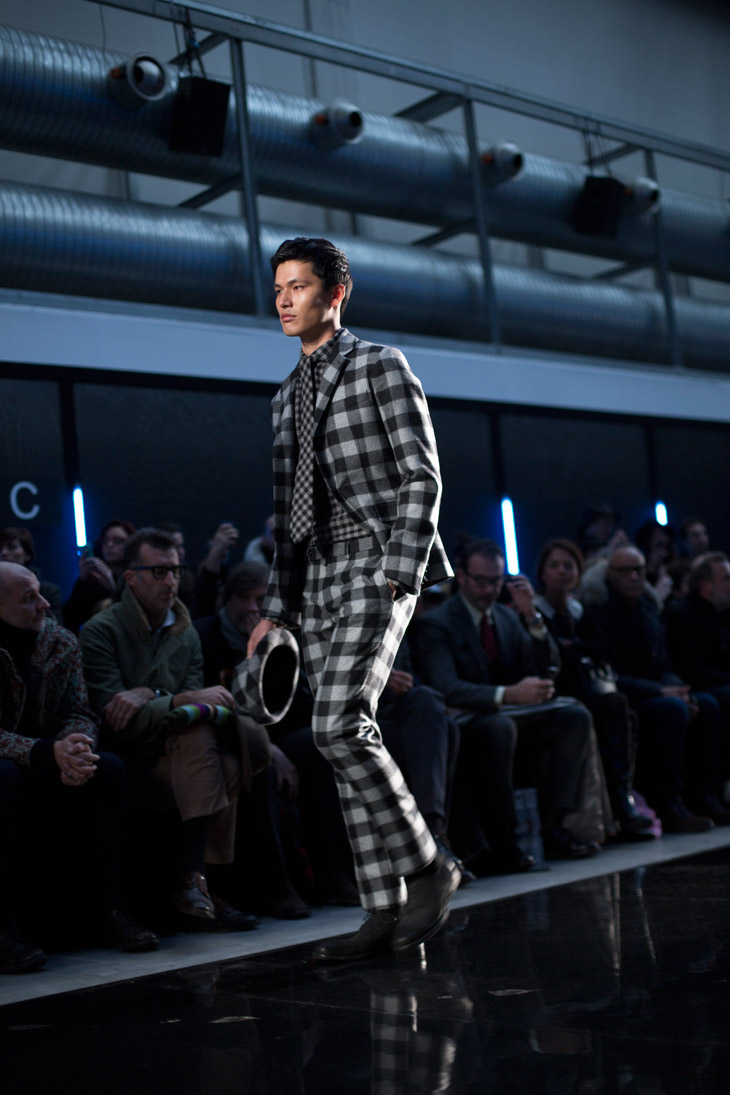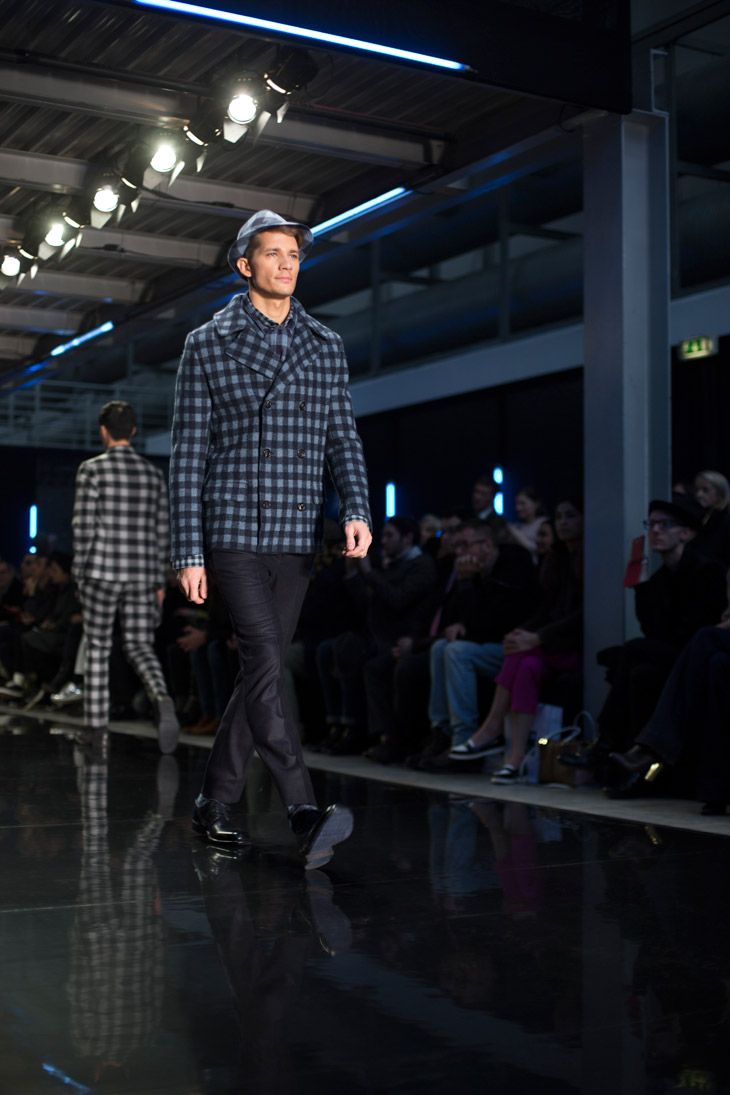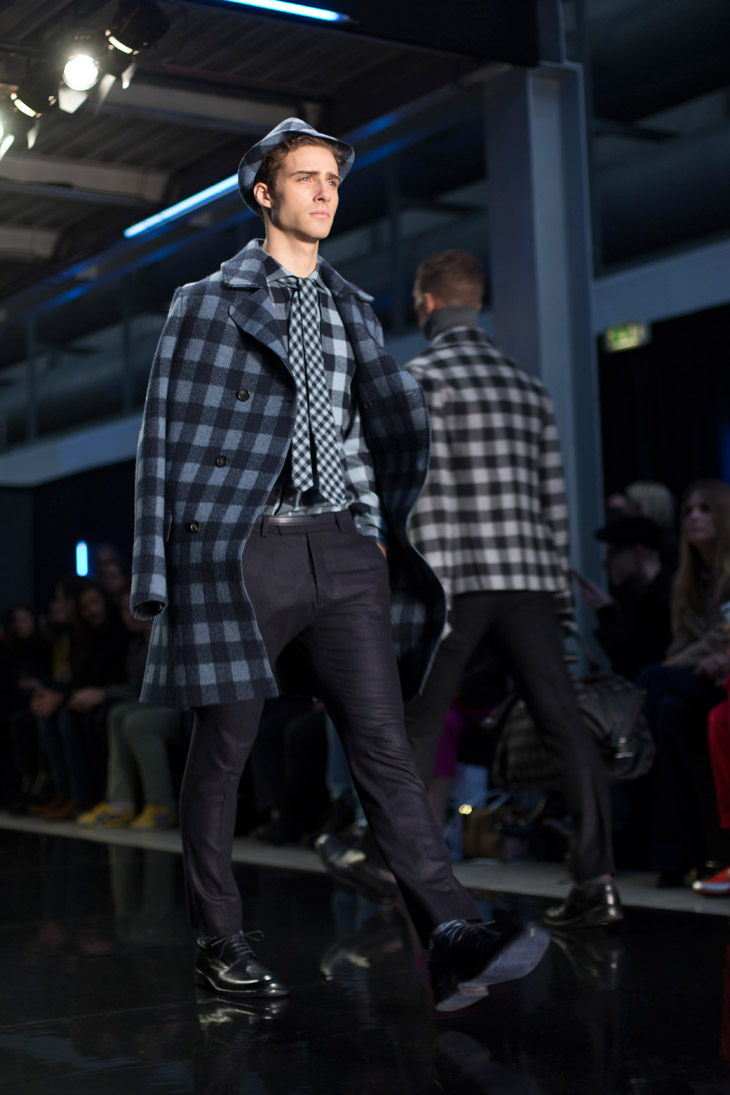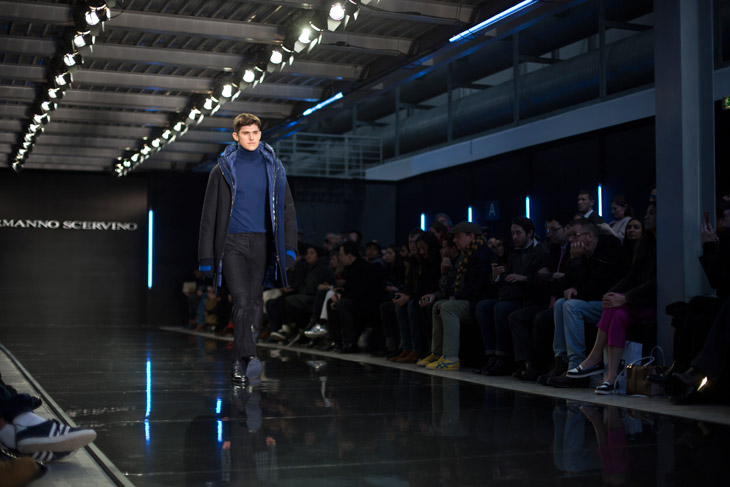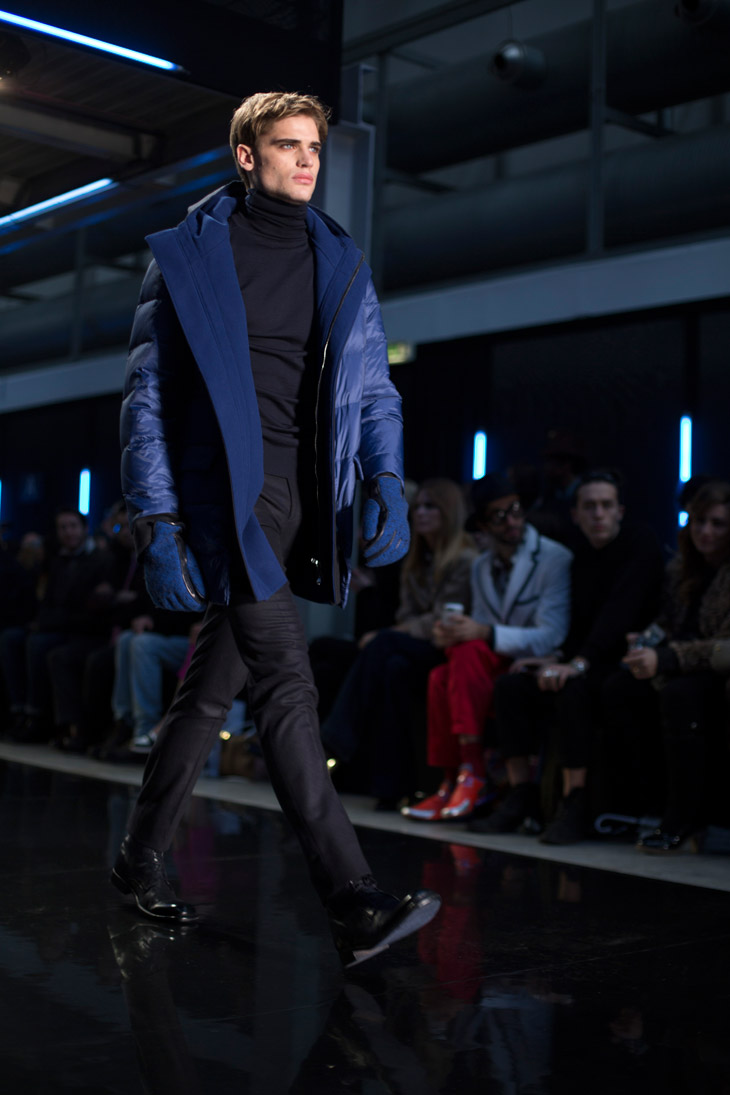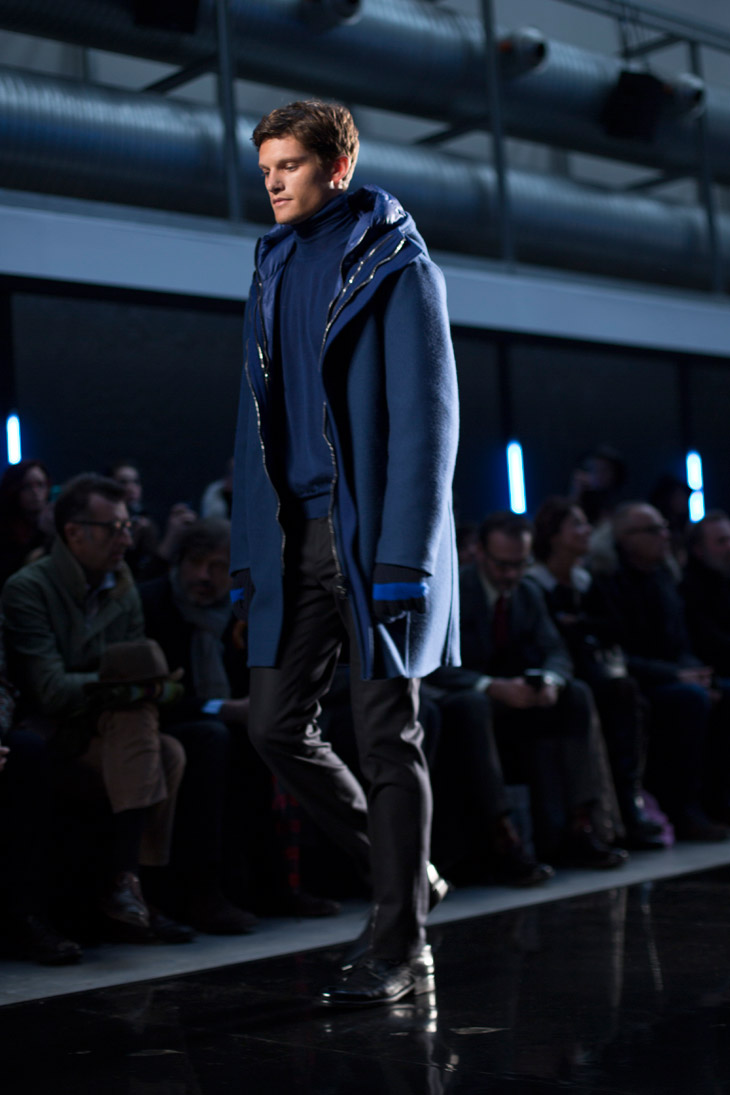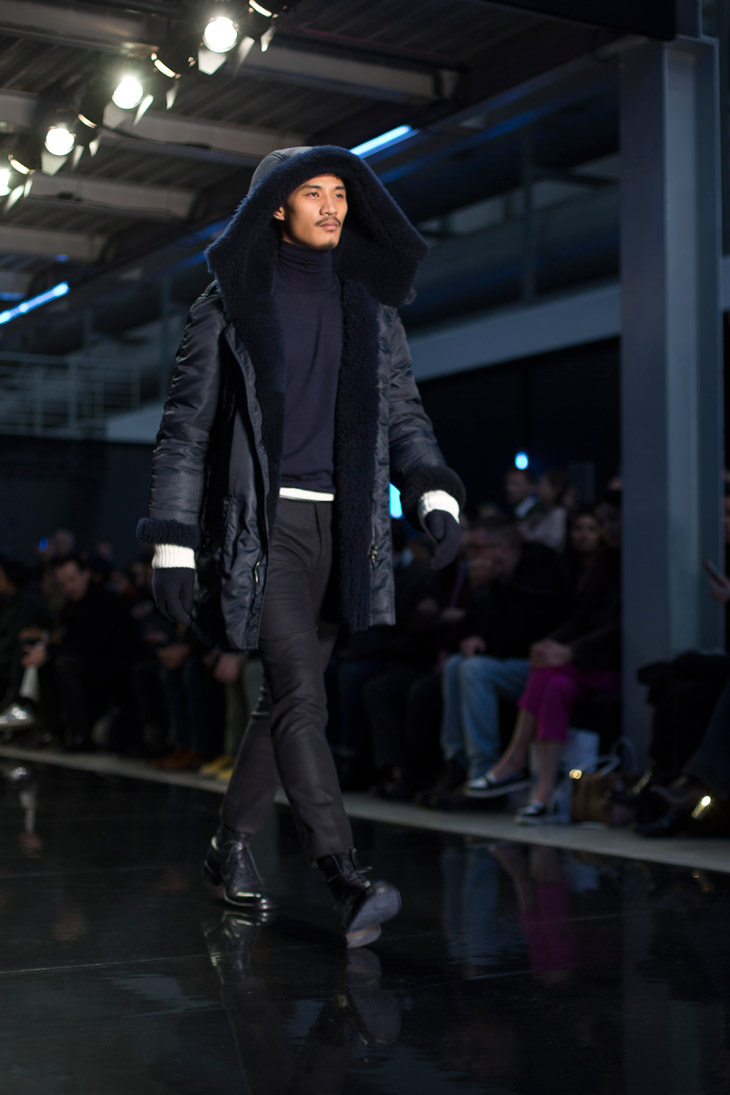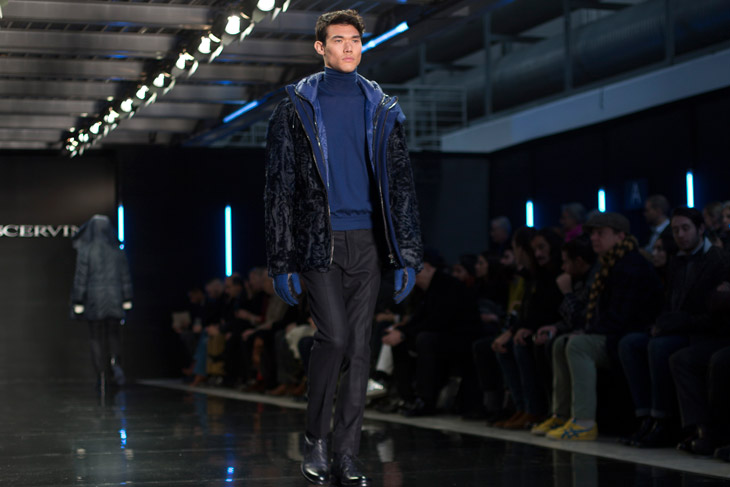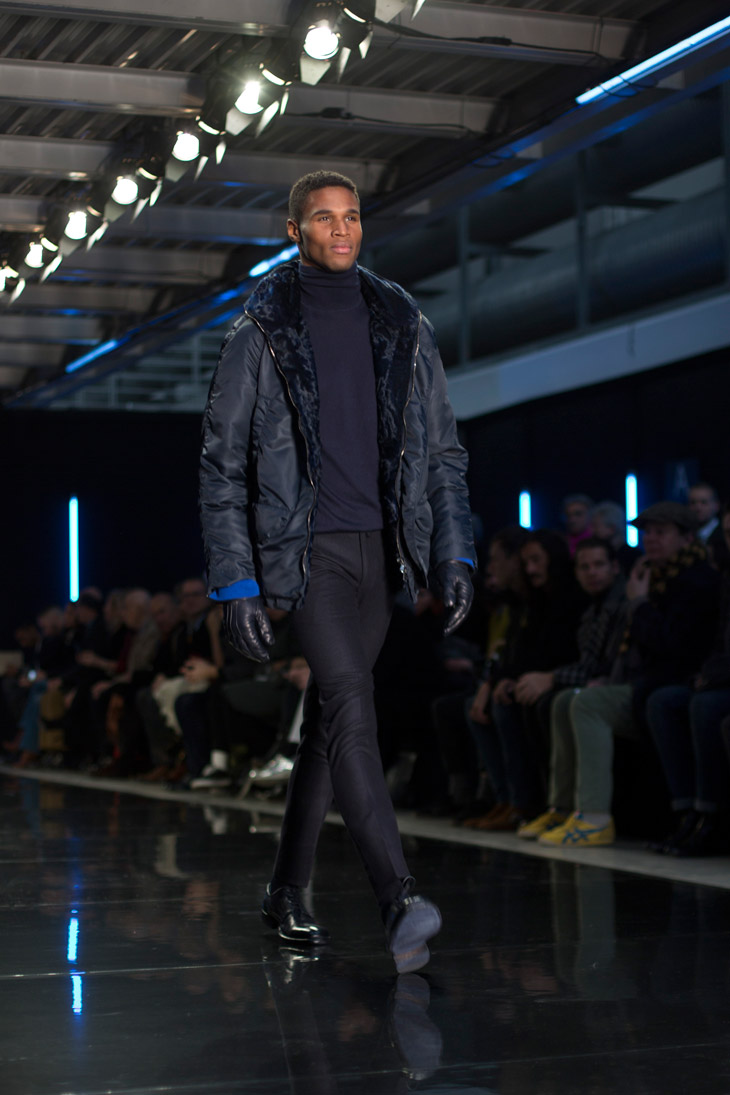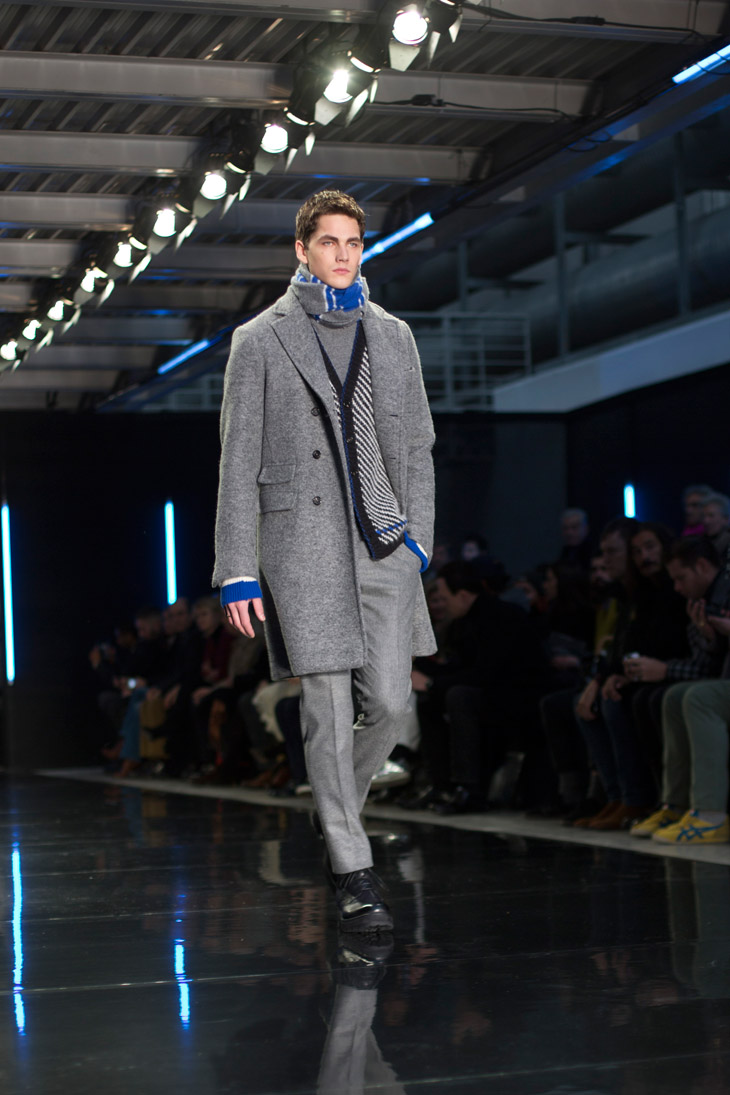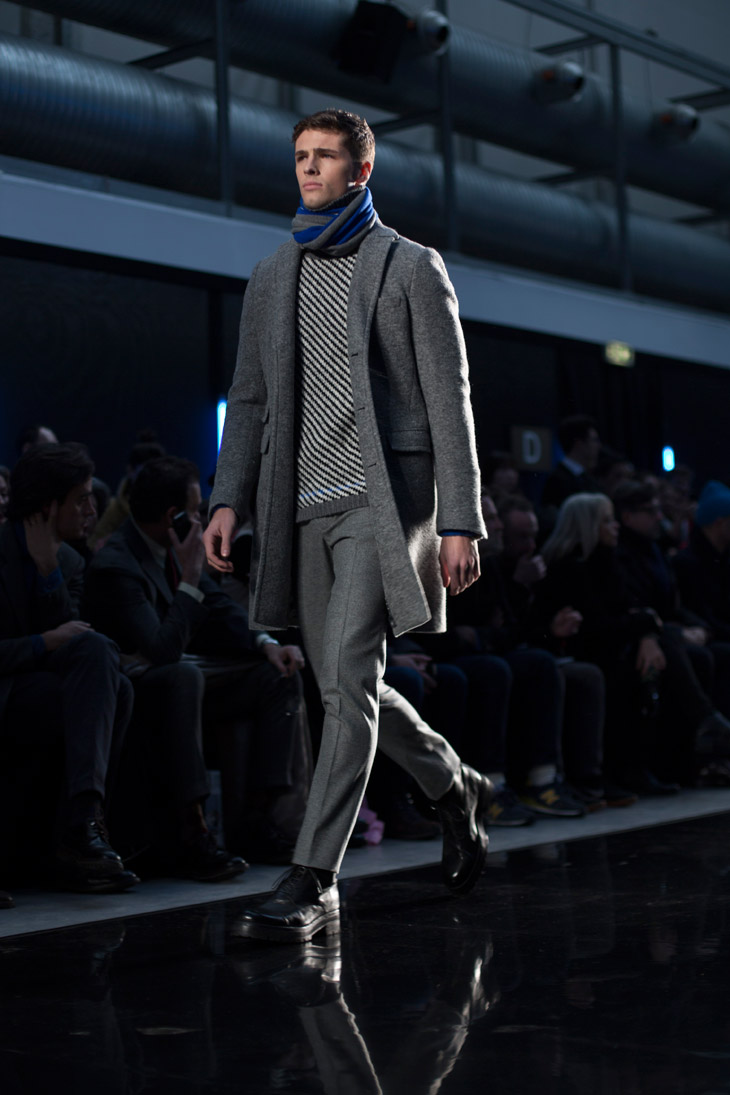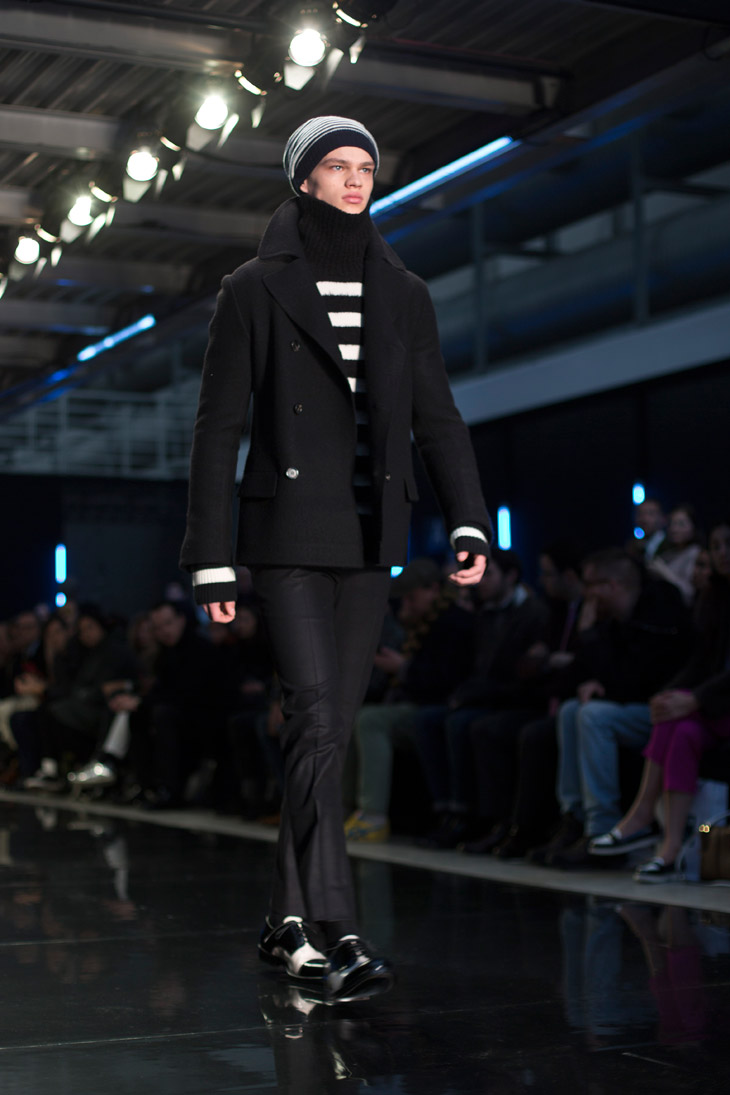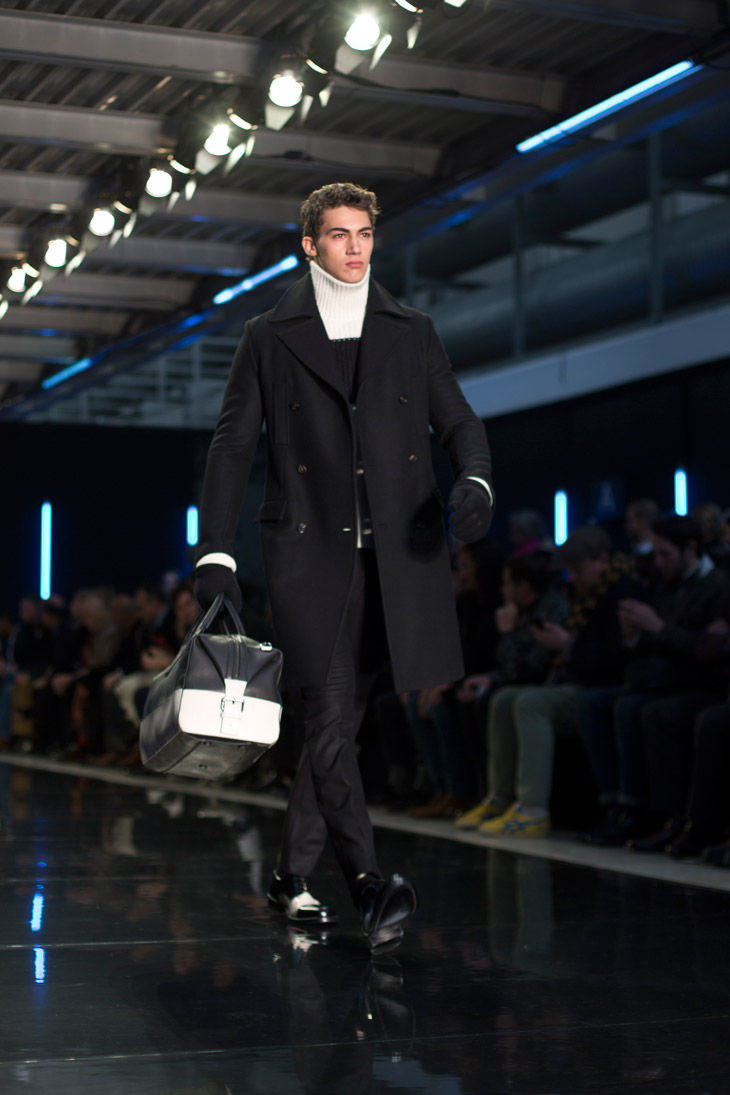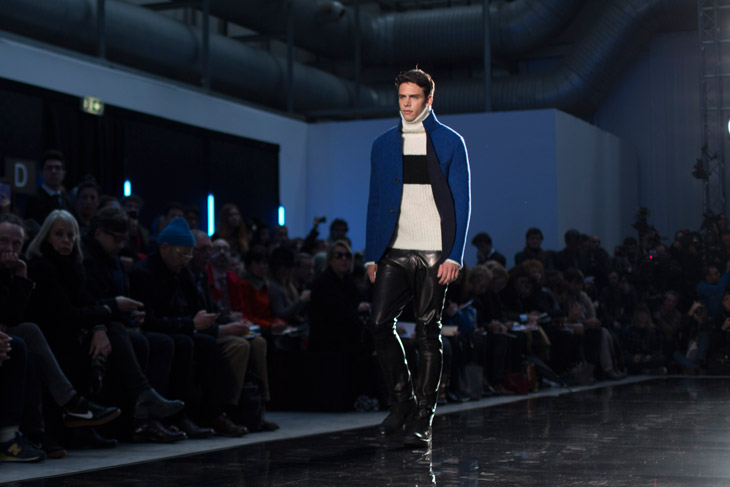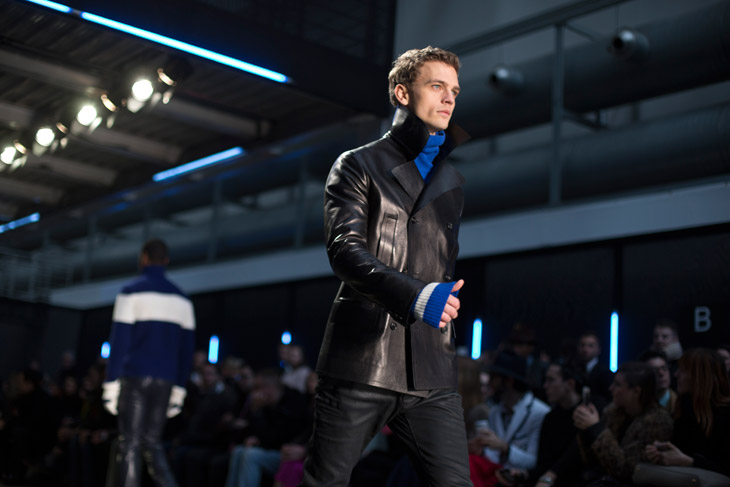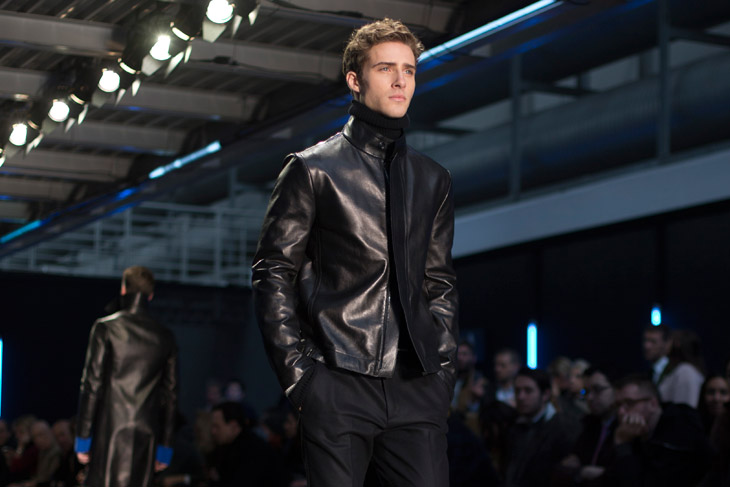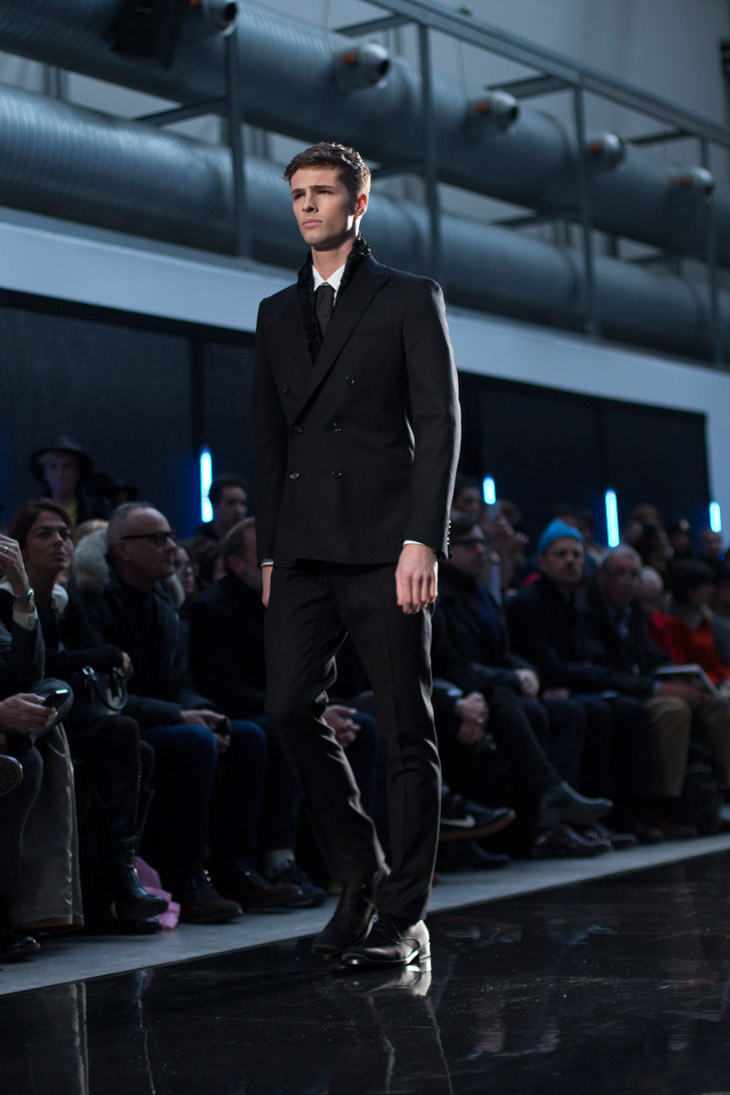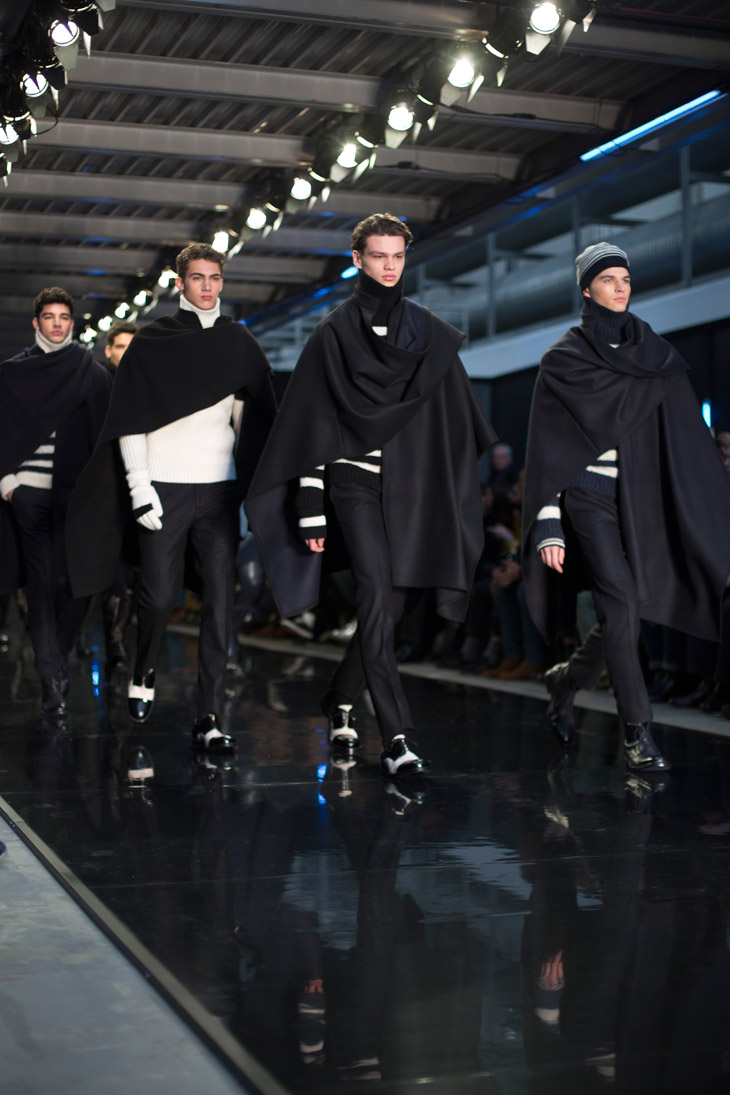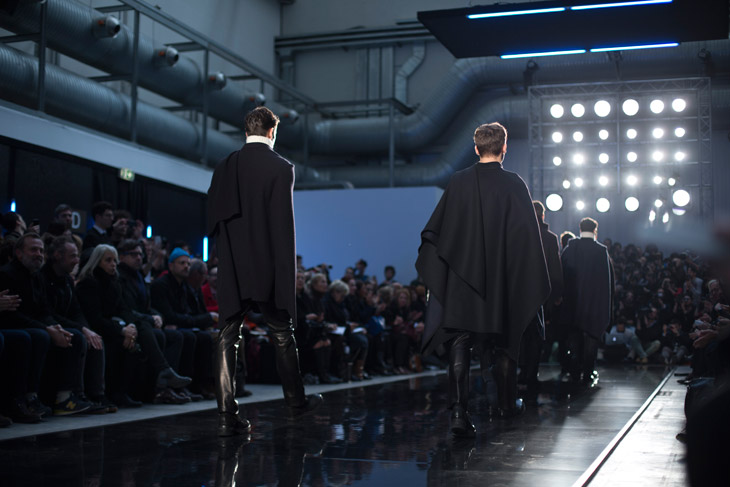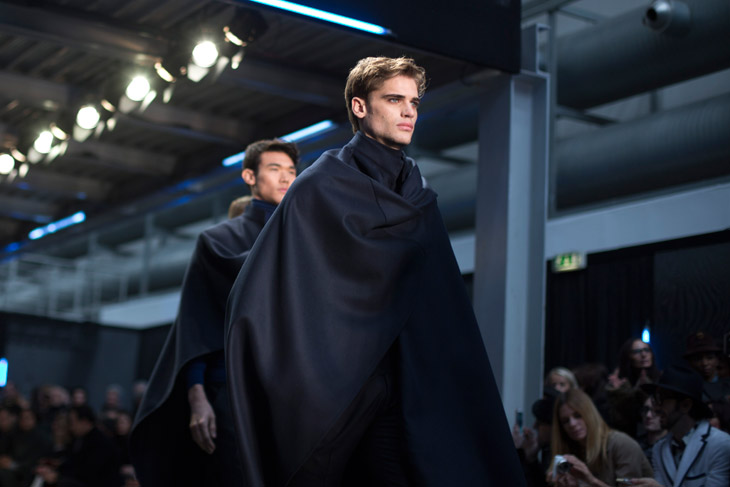 Models: Alessio Pozzi, Andrey Zakharov, Arran Sly, Benjamin Eidem, Dae Na, Danny Beauchamp, Diego Fragoso, Edward Wilding, Filip Hrivnak, Florian van Bael, Gordon Bothe, Henry Watkins, Jae Yoo, Jarrod Scott, Jekabs Bitenieks, Jon Hjelholt, Laurin Krausz, Li Zhen, Louis Lemaire, Mariano Ontanon, Matt Woodhouse, Miks Kaidaks, Nathaniel Visser, Noel Kirven-Dows, Paolo Roldan, Patrick "Paddy" Mitchell, Rael Costa, Ricardo Figueiredo, Ryan Taylor, Scott Neslage, Tarik Lakehal, Thorben Gartner, Ton Heukels, Vladimir Ivanov
FOR BACKSTAGE ACTION LOG ON TO OUR MALEMODELSCENE.net.
All Photos © Maud Maillard. Review by Zarko Davinic @designscene