The prolific Tiffany Laurence has recently completed a feature with M-Rad Architecture, a recent proposal for the $320 million Gold Coast Cultural Precinct international competition.
From architects: Beyond Bundall road, emerges two barreling waves atop the proposed tropical and indigenous plantscape that ripple out from the centre of the Gold Coast Cultural Precinct. The perfect waves stand still. This formal language represents the dominant active water culture of the Gold Coast. Swell becomes an authentic symbol that acts as a global attractor of creative culture and innovation, and will be sure to ripple inspiration throughout the international art and architecture community.
Aboriginal Australian symbols are a rooting influence in the idea of the Swell and are evident in the arrangement of the Artscape. Much like the aboriginal symbol of a circular campfire that ensured a sense of storytelling and community, the circular pavilions set the stage for a global community through ideasharing and collaboration.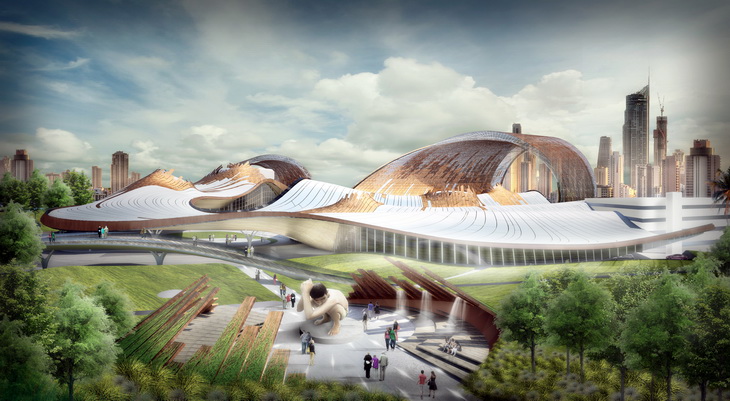 For more visit our architecture page.