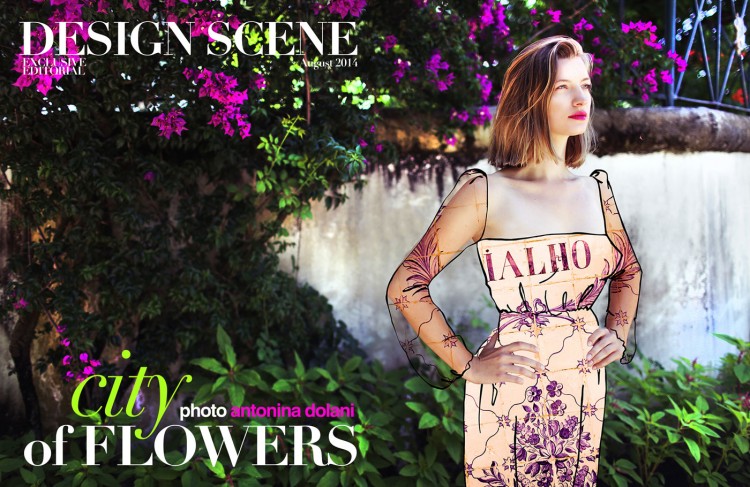 City of Flowers story captured exclusively for Design Scene by fashion photographer Antonina Dolani starring the gorgeous Tania Reut who also created the impressive illustrations. Antonina has created this artful project in Portugal collaborating with 180canal at Portugese TV, the story pictures the beautiful town of Abrantes. The patterns Antonina used are photographs of Azulejos, ceramic tile-work specific for Portugal often used as facade decoration.
Produced at Creative Camp 180 canal.
For more of Antonina's work log on to adolani.com.