Design Scene officially opens a new chapter with the release of our print magazine D'SCENE, after the launch edition warm up we are releasing the #01 edition with two supermodels on the cover – Stephen James (I LOVE Models) photographed by Igor Cvoro and Oliver Cheshire (Select Models) photographed by Neil O'Keeffe.
For the cover Oliver sports a crown from Dolce & Gabbana and jacket by John Varvatos styled by our Fashion Editor Christopher Maul, while Stephen covers his now iconic tattoos with a blanket from Missoni styled by Emily Lee. In addition to these handsome fellas, D'SCENE #01 connects our Beauty Scene moment with the special Beauty Supplement fronted by the gorgeous Bernadett Vidacs (Why Not Models) photographer by Michelangelo L. Cecilia with subtle styling by Nicoleta Iliescu.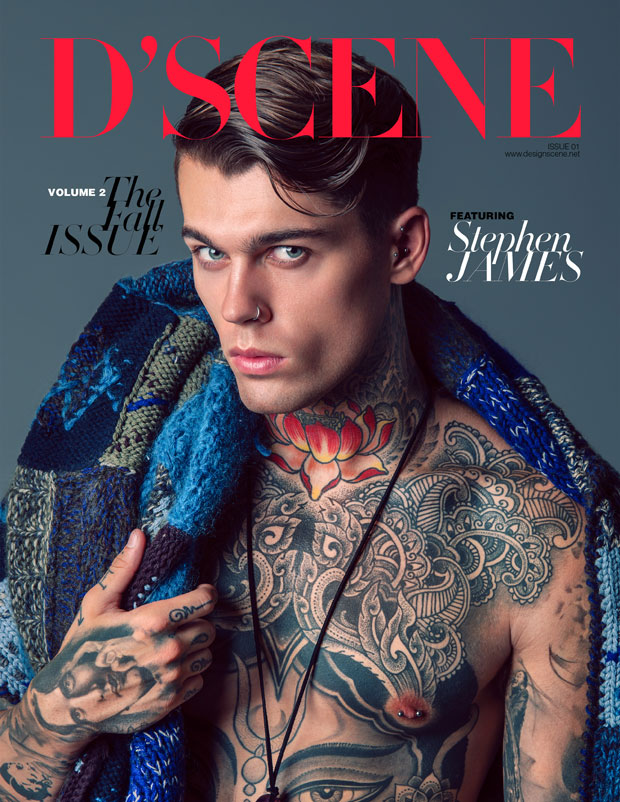 Contributing Photographers: Anthony Deeying , Antonis Delta, Clara Copley, Dannyson Pham, Elias Tahan, Igor Cvoro, Jared Bautista, Maud Maillard, Michelangelo L. Cecilia, Nastassja Thompson, Neil O'Keeffe, Sinem Yazici , Zeb Daemen.
Contributing Stylists: Alex van der Steen, Emily Lee, Kyle Edward Blackmon, Nicoleta Iliescu, Rima Chahine, Stefano Fepa, Stefano Guerrini. Contributing Writers: Christopher Maul, Edward Lumley, Jainnie Cho, and Sarah Waldron.
Models featured in the new issue are Stephen James, Oliver Cheshire, Demy Matzen, Zhao Lei, Fabio Mancini, Benoni Loos, Paul Boche, Ian Sharp, Chris Bunn, Erik & Niek Put, Daje Barbour, Guerrino Santulliana, Jacob Morton, Joe Collier, Ton Heukels, Samuele Riva, Alex Wilms, Ria Serebryakova, Gordon Bothe, Bernadett Vidacs, Santiago Ferrari, Elia Cometti, Nate Hill, Rory Pierce, Alex Dunstan, Travis Smith, Florian Neuville, Sean Semmens, and Ana Castelo.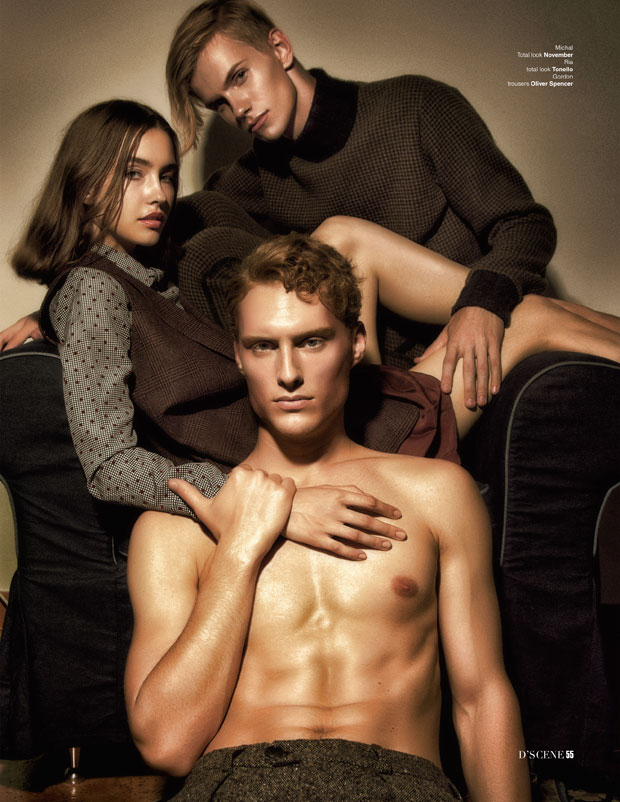 Find more from the new issue on our MALE MODEL SCENE.