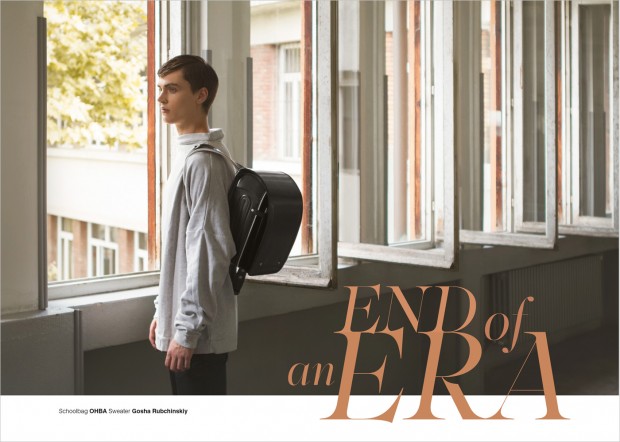 With the recent passing of Louise Wilson and retirement of Wendy Dagworthy,

SARAH

WALDRON

considers the future of British fashion for our D'SCENE MAGAZINE.
Article accompanied by a session captured in Milano during the men's fashion week by photographer
Antonis Delta
and fashion stylist
Stefano Fepa
. Star of the shoot is
Rory Pierce
at
INDEPENDENT MEN
in Milano.
Central Saint Martins, home to arguably the best fashion course in the world, resembles nothing so much as an airport terminal. Built around a massive, glassed-in courtyard, four storeys worth of students can look down from balconies at the people traversing from one one end of the building to another. At the entrance is a ping-pong table, at the exit; a grand piano. It's this incongruity and contrast that drives CSM's creative population – work hard, be original and pay absolutely no attention to the entrenched differences between high and low art.

On a bright morning in April, around thirty young men and women could be seen gingerly crossing the courtyard with briefcases, bags and portfolios in tow. These hopefuls were on their way to interview with the redoubtable Louise Wilson for a place on the MA course in Fashion. The alumnus of this course have been repeated so often that to do so again seems almost irrelevant, but we'll do it anyway. Alexander McQueen. Phoebe Philo. Stella McCartney. Alber Elbaz. Kim Jones. Mary Katrantzou. Christopher Kane. John Galliano. Simone Rocha. A large proportion of designers showing at London Fashion Week graduated from the MA Fashion course at Central Saint Martins, and their dedication to the city is due in no small part to Louise Wilson. But, perhaps it wasn't fame the the potential students were thinking of as they walked from one end of the building to another. Perhaps they were thinking about how much they'd learn in a college that was known for nurturing creative mavericks. Perhaps they were just drinking in the atmosphere (or lack thereof, according to the cavernous building's detractors). Either way, they had their moment with Louise. Potential students were selected. It's possible that students were accepted or declined on the basis of these interviews already. But then, a month later, Louise Wilson died.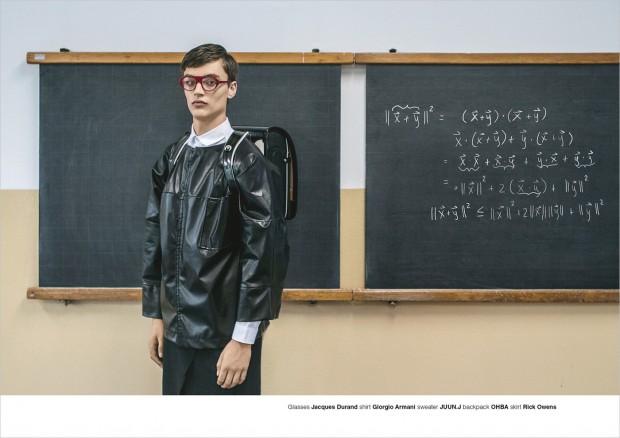 A quick note. I am – was, rather – Louise's student. As a journalist and not a designer, I spent precious little time with her and am still not entirely sure if she even knew who I was, but I did know a little about her. She could be both incredibly warm and shockingly abrasive depending on a variety of factors, mostly on how frustrated she was with your performance. This could be from things as large as not completing assignments to as small as abruptly crossing paths in the corridor (although, being the product of an Irish Catholic girl's school, I knew better than to get in the way of a stern-looking woman dressed all in black). She was a huge presence and, it is acknowledged, utterly irreplaceable. No man or woman in fashion today has the same bloodhound-like ability to sniff out talent, nor the dedication and resourcefulness to keep some of her more vulnerable students ticking without self-combustion. She truly was a remarkable – and remarkably complicated – woman.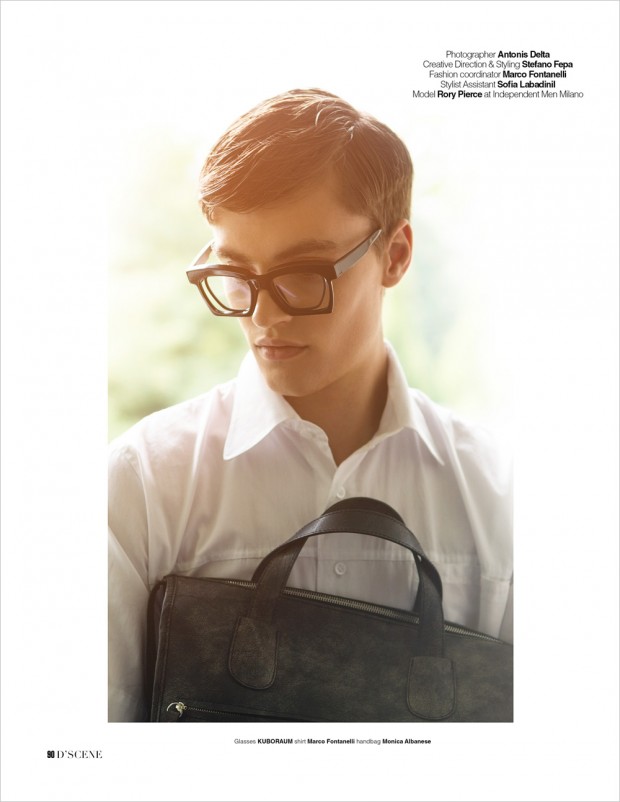 Yet another remarkable figure in British fashion education quietly left the industry this summer – but under much happier circumstances. Wendy Dagworthy, the former Dean of the School of Fashion and Textiles (now the School of Material) at the Royal College of Art, retired after almost two decades on the job. Before that, she was Head of Fashion at Central Saint Martins. A lithe woman with a steel grey bun and a yen for an arm of jangling bangles, Dagworthy will be another sorely missed presence, one in the ever-dwindling choir of honest fashion voices. It was unfortunate timing that the two most influential people in fashion education would leave mere weeks apart, by design or by fate, this small, ultimately very insular world of teachers, staff and alumni – now without a guiding light. In interviews, Dagworthy has said that "It's the end of an era. I have to say, it's going to really change fashion."
Dagworthy, as Louise Wilson's contemporary, is uniquely positioned to comment on the situation. British fashion is in a state of definite flux and Dagworthy, with retirement plans for world travel, has little to lose for expressing her unvarnished opinion. British fashion could now go anywhere. The factors pushing for change are largely unknown. There are now two person-
sized spaces just waiting for someone suitable to step right in, but who has the cojones to try such a thing; to occupy a space previously occupied by such singular women? Speculation is rife both inside and out the walls of both institutions. Without a strong figurehead like Louise Wilson, can the course retain its precision focus? Fabio Piras, Wilson's replacement, had already taken over as course director between 1997 and 1999 (when Wilson took a brief sabbatical to work at Donna Karen) and has a strong sense of the course's ethos. Nevertheless, it remains to be seen whether his reputation will evolve and grow to such a monstrous size as Wilson's did.
Meanwhile, the RCA has appointed Zowie Broach as the new Head of Fashion. Broach may just be the only noted fashion academic with a solid design background and without roots in Central Saint Martins, though she has taught almost everywhere else, including London College of Fashion and Parsons The New School for Art and Design in New York. With Broach's proven track record for innovation, one wonders if the star focus will shift from CSM to the RCA. Either way, the future of British fashion, if a little unstable, shines just as bright as ever.
Additional photoshoot credits – fashion coordinator Marco Fontanelli, stylist assistant Sofia Labadinil.