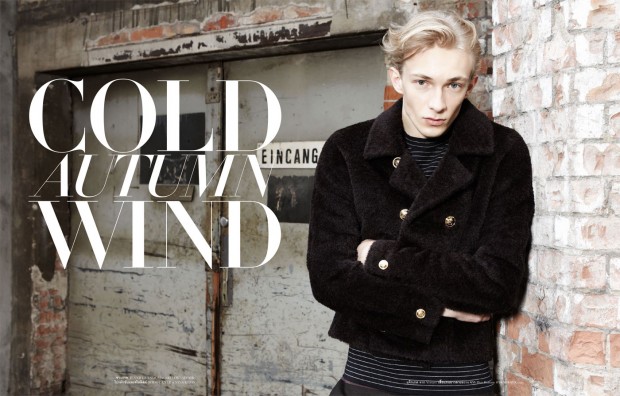 Cold Autumn Wind story beautifully captured by Jennifer Endom for ELLE MAN magazine from Thailand features the very promising male models TRONJE VAN ELLEN and CAROL SAPINSKI. Tronje is represented by Elite Models while Carol's mother agency is AS Management in Poland.
In charge of the eye catching styling was fashion stylist Bodo Ernle at Nina Klein who has pulled a variety of pieces for the session. Personal stand out for us is a coat from JOOP Menswear Collection mixed in with a Lanvin top, Dior trousers, and Alexander McQueen boots. (the first photo below)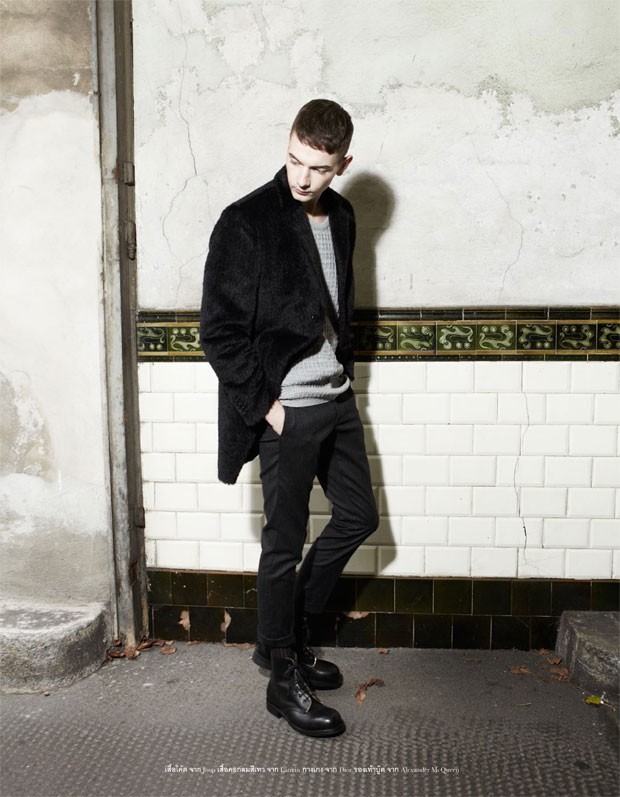 Carol is having a start of a splendid runway season already walking for Craig Green, Lou Dalton, and Topman, while in the previous season he has taken the runways of top fashion brands Dior Homme, Maison Martin Margiela, and Raf Simons among other. He's also represented by Premium Models in Paris and Sight Management Studio in Barcelona.
The story focusing on outerwear, has spotlighted the fur and leather trend present this season. While Thailand might not experience the extreme winters, the refreshing story showcases solutions for both formal and classic outerwear moments.
Dominant colour in the session is the everlasting black, mixed with grey and beige pieces. Bodo had in mind youngful as well as edgy pieces.