DESIGN SCENE has the exclusive first look of the Nick Wooster August Man Malaysia cover story beautifully captured by photographer Chiun-Kai Shih with creative direction from Melvin Chan. The men's style icon was interviewed for his cover story by KC Yap.
I can't really describe my style, because it's always some sort of a mash-u. I am never interested in something head to toe. I like to mix things that usually don't seem to go together. As far as trends go, I hate that word. I never like anything trendy. I like things that can last years. Some newer ideas are: oversized silhouettes, gender neutral clothing and always and forever, the importance of tailoring.
At this stage of my career, I only work with, and am only interested in, projects that match my personal taste. If the market wants something else, then they should work with someone else. I have definitely spent most of my time being sensitive to the market, which is great discipline. – Nick Wooster for AUGUST Man
RELATED: Browse The Menswear Archive on DESIGN SCENE
For more images continue after the jump: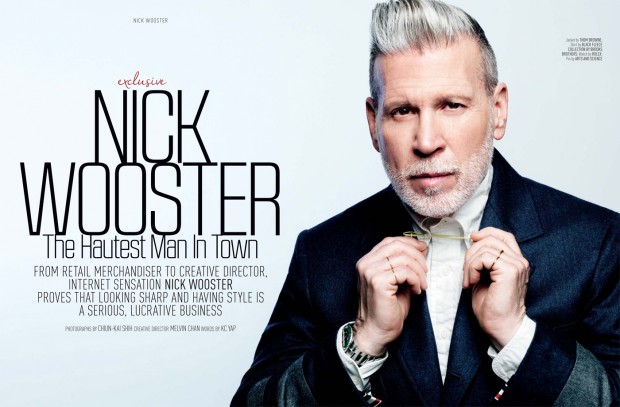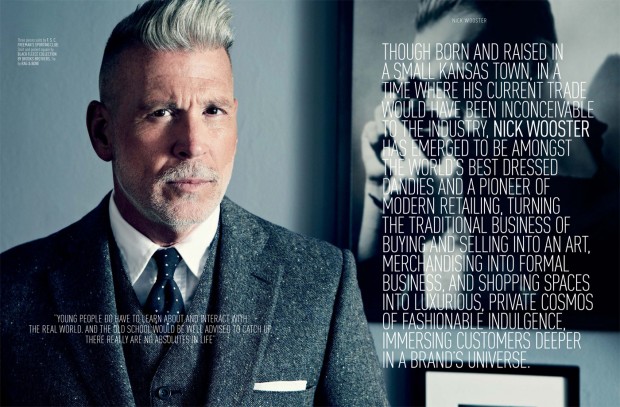 Nick Wooster talking social media: I owe everything at this stage of my career to the Internet and social media. However, I had a 25 year resume, long before all of this happened. The internet and a few pictures on Instagram will never replace hard work and experience. And I am so profoundly grateful to the many people who follow me. It shows that all of this work is interesting to people. If I can be of service to young people and show them some possibilities, it is especially rewarding.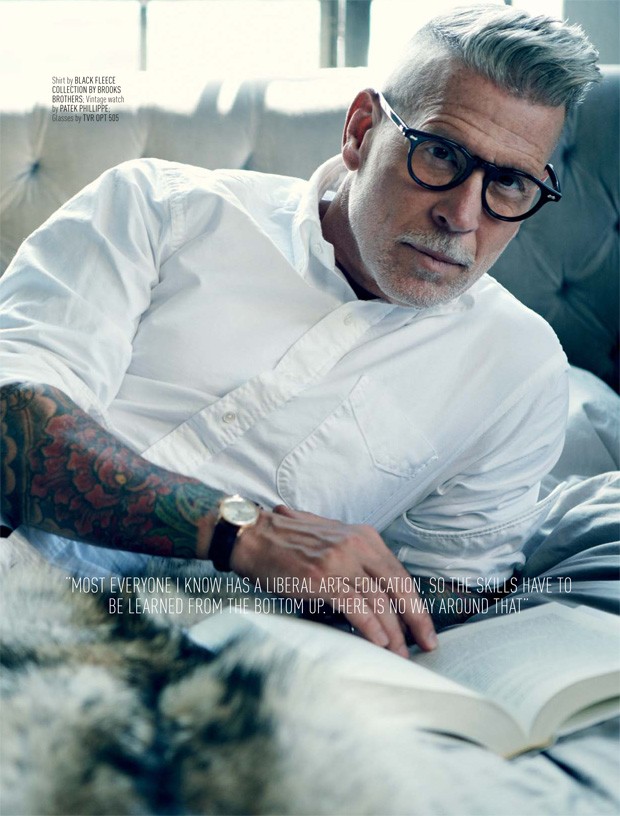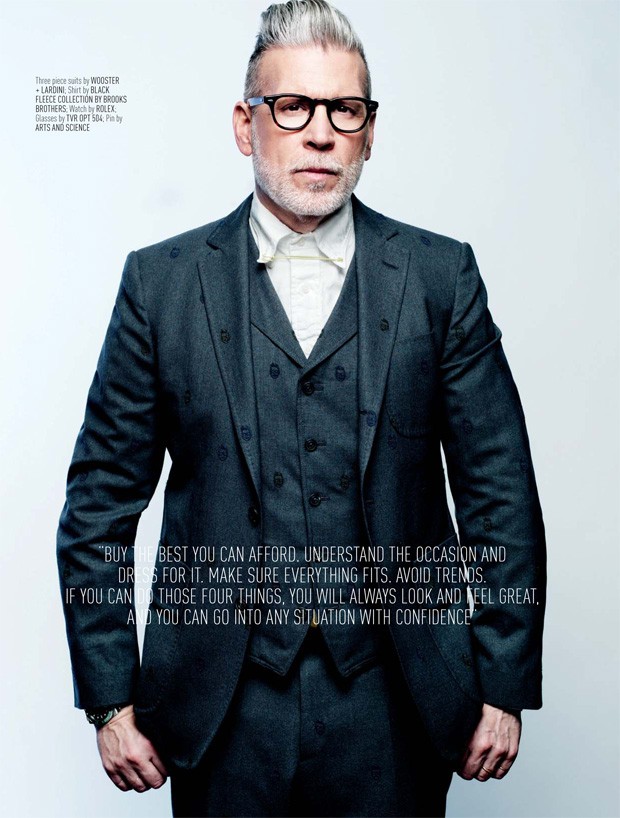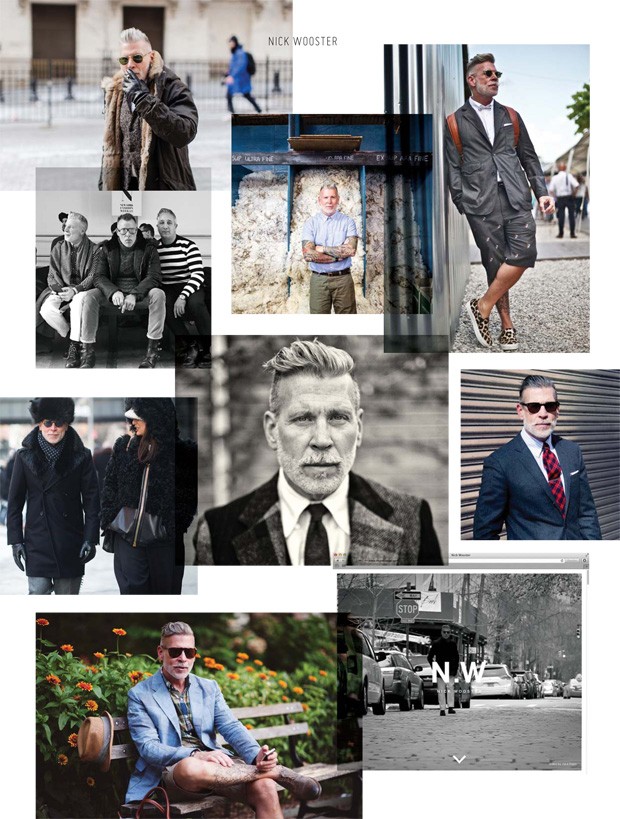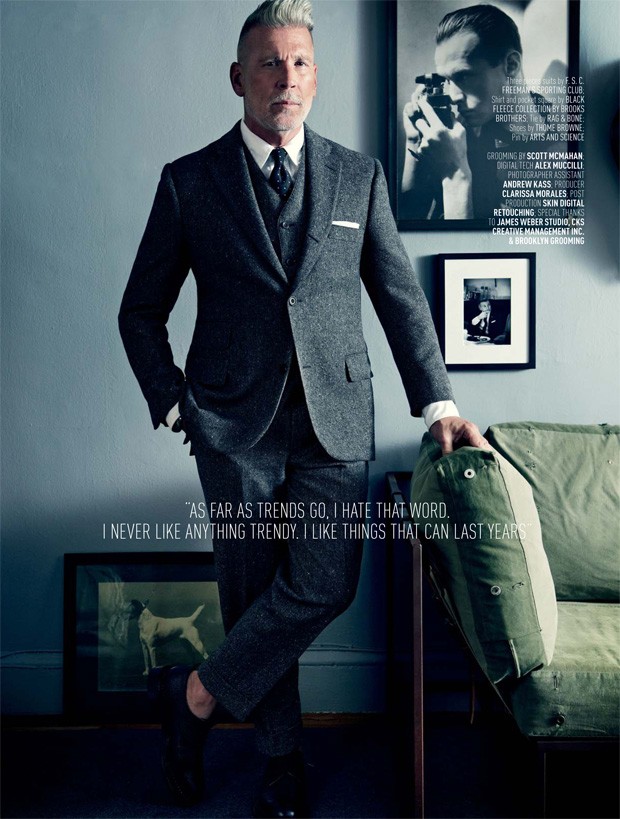 Nick Wooster talking about the originality and a recent interview of designer Marc Jacobs: This was a very interesting interview. And I belive that everyone has an opinion about things like social media and youth. I belive these are sociological questions – old money vs. new money, technology vs. Luddism, print vs screen. Institutions always have a vested interest in the status quo. But that doesnt mean there's no room for both. We need new ideas and energy to proper culture forward. And I think the points raised by the interview are absolutely true, but they don't paint the entire picture. Social media is changing the way we consume and appreciate fashion, but it doesnt matter to me whether you like it or agree with it. It just is.
FOLLOW AUGUST MAN ON FACEBOOK.