They say the suit is the basic building block of looking good for a man, but just how true is that? Undoubtedly, it can function like a uniform, and in some respects it's timeless, in that it hasn't been improved on for quite some time. Men with an interest in fashion often admire perfect tailoring and pay homage to a well-cut suit such as those exemplified by the Mad Men crew in the popular TV series.
Here is a quick guide to finding the suit that works for you.

Get in great shape
If you are working to a budget and you want to buy men's designer clothes, you can always try using flex play to get the perfect classically tailored suit that fits your body shape and your pocket. A great fit is the secret of a great suit, and your suit should be snug but not too tight, and it should also hug your shoulders but not squeeze or emphasise them. Similarly, sleeves should be an adequate width but not too big,and they should end just above your cuffs so that you can show these off –including designer cufflinks, of course!
RELATED: Find More Menswear Stories on Design Scene
Tapering designs are considered to be more flattering at the moment, so suits with a strong contour, and which are cut slim, produce a long and clean look. Make sure your pants are the right length so that they touch the top of your shoes but don't bunch up over them.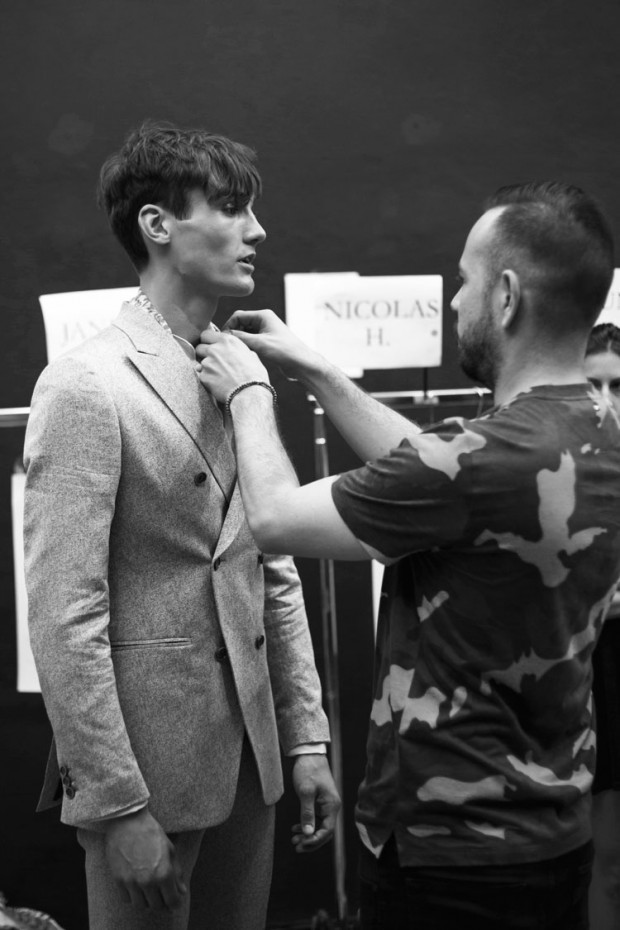 Lapels can cut it
If you want to establish a particular character for your suit, then consider the lapel – a slim one, about two inches at its widest point, is modern without being overly skinny (like a rock star). Also, a two-button suit jacket is better than a three-button as it's much more consistently reliable, despite what your shape or size might be.In addition, low-button stances create a long and slimming torso, and in that respect they are fool-proof.
At the back of a suit jacket you might find a central vent or maybe two side ones. Opinion on the attractiveness of these is varied – central vents are often considered to be unobtrusive and an aid to keeping the lines of the suit clean, while side vents may be thought to be slightly jauntier.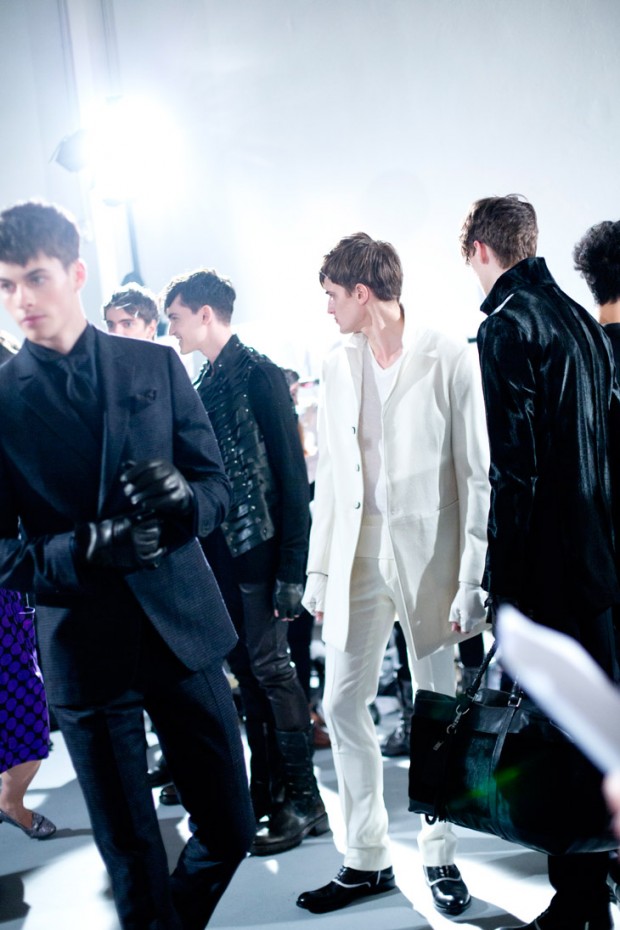 To cuff or not to cuff?
Okay, so maybe the jury is out on this one. For some people, cuffs on pants work brilliantly, and for others they just don't. They can make the weight of the fabric fall better and offer a classic look, or they can make your pants look swamped. If you bring a pair of your shoes to the tailors, you're more likely to get the length just right.
In the end, you must err on the side of length as it's easier to shorten (and impossible to lengthen) suit trousers. Check your measurements at least twice before you make any important decisions and you won't go wrong.
All images by photographer Maud Maillard for DESIGN SCENE