Marina Hoermanseder presented her S/S 2016 collection in the morning of the 10th of July 2015, in "Kronprinzenpalais"(Crown Prince's Palace) in the heart of Berlin. Having chosen a small circle of guests, it was more than just any ordinary show, it felt more like a friends' invitation for a garden party. The unique location might have contributed to that feelgood factor.
The designer stayed true to her significant style consisting of leather and latex elements but interpreted those elements in an innovative, refreshing way. It was literally a joy to observe Hoermanseders' creative play and vivid mix and match. Her sophisticated pastell hues and flower appliqués deserve devotion, they make you dream of wandering with Alice through Wonderland.
In fact, Hoermanseder used 8,000 leather flowers for this collection. They were literally everywhere, both on the clothes but also used as hair accessoires. Contrary elements were often paired in one look, for instance leather met pastells. It is a collection that is made for the confident, cosmopolitan woman that does not take herself too seriously but is having fun experimenting with different influences. Absolutely astonishing!
RELATED: FIND MORE COLLECTIONS PRESENTED AT BERLIN FASHION WEEK
The collection takes its inspiration from the liveries of the Austrian- Hungarian Empire and as a consequence tulip skirts, daring laced corsages which appeared three- dimensional, leather flowers and light fabrics were a big topic.
The subtle sexiness could be seen in the shoe choice as well: we noticed nude and royal blue pumps with red soles. Many of the collections' pieces were belted on the waist which gave them an ultra- feminine touch. The hair of the models was worn straight back, the make- up super clean. It seems the designer wanted to focus on the clothes, rather than on any fancy make- up look.
It was something we did not see in any other collection, so it definitely stayed in mind.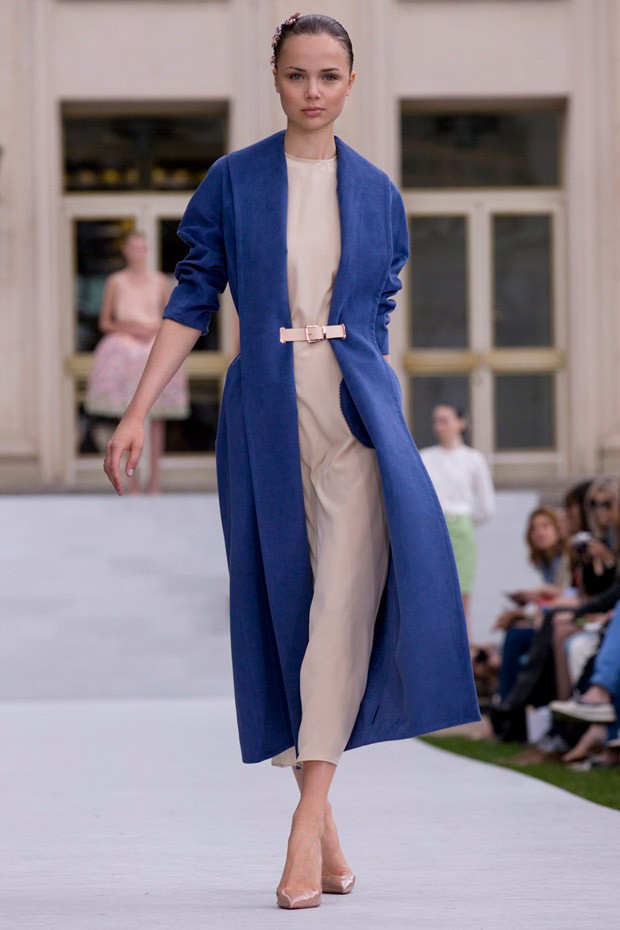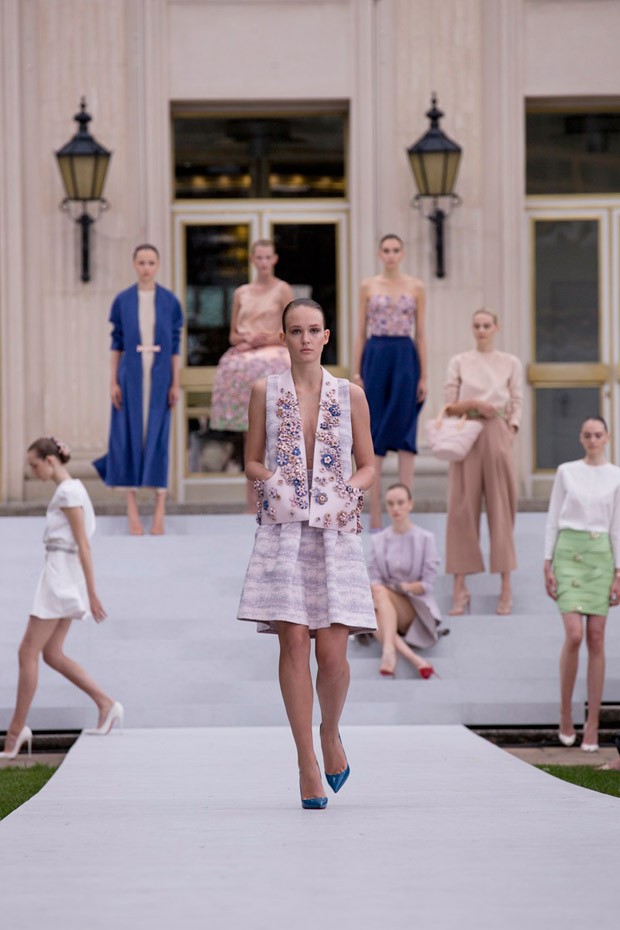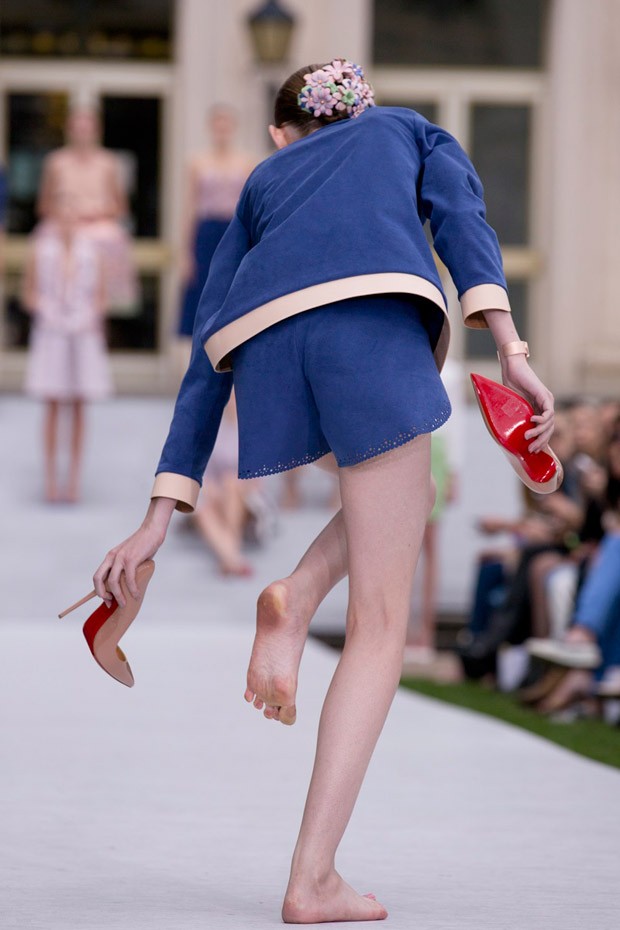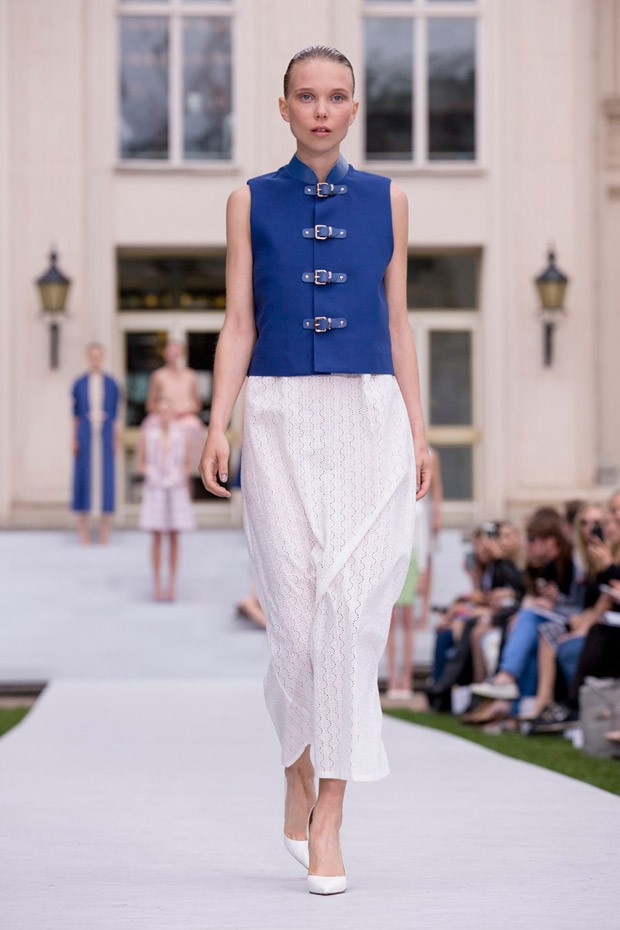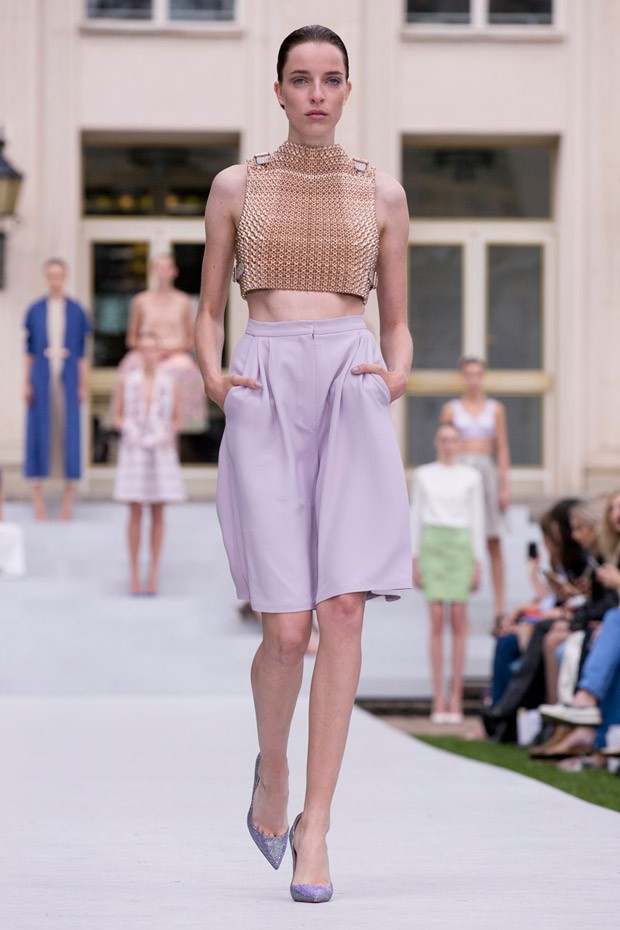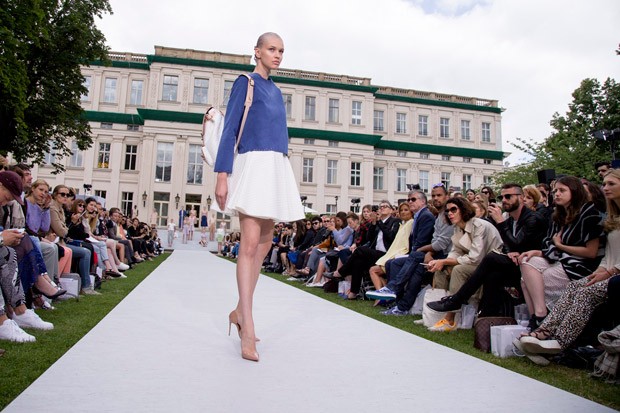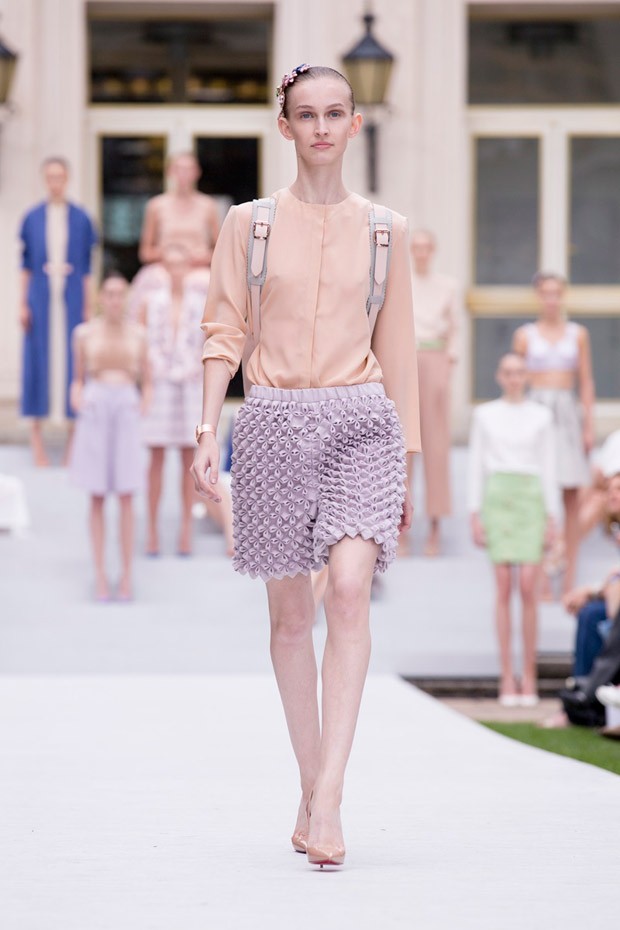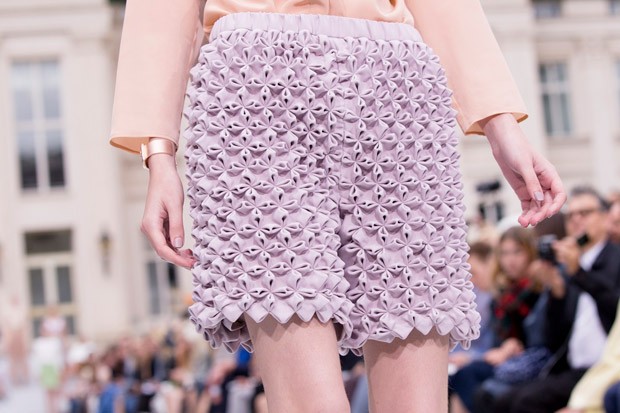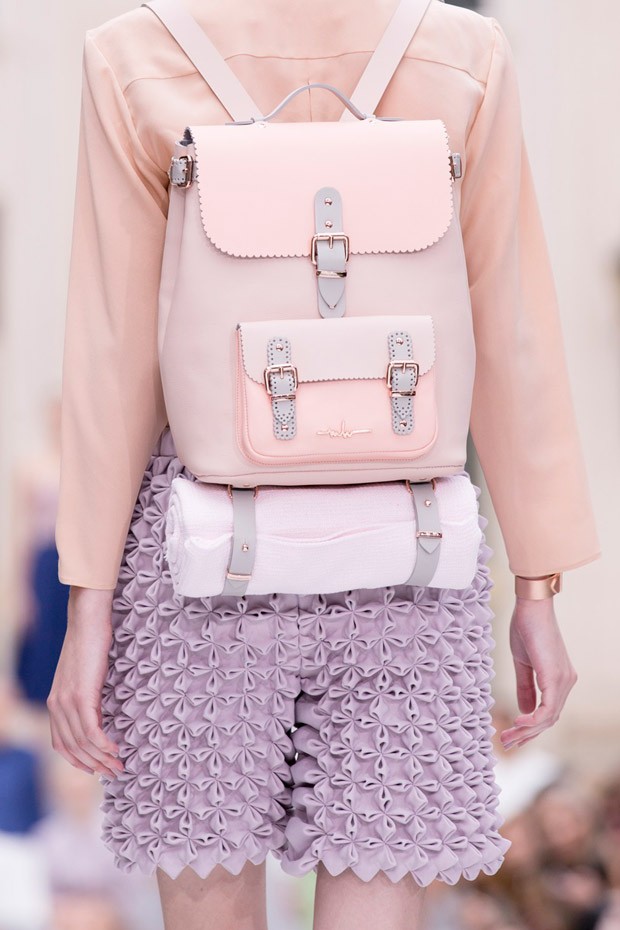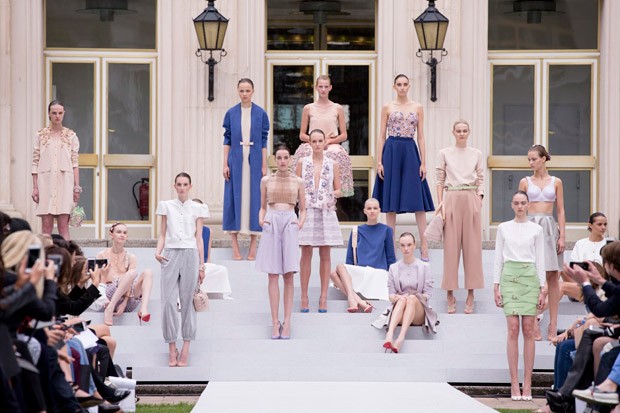 Review by Sussan Zeck for D'SCENE Magazine
Pictures for article Marina Hoermanseder || Picture Credit: Emmanuele Contini
For mor e of Marina's work visit www.marinahoermanseder.com.