Heading back to Milano Moda Uomo, the latest from Neil Barrett was a surprise coming from the designer who usually focuses on predominantly monochromatic looks mixed with original prints. For the Spring Summer 2016 collection the designer has mixed military style with Far East influenced sentiment.
Collection draws on the decorative patterns of male dress across the globe, fusing Western and Eastern references. The collection travels across cultures, dissecting different notions of male identity: American workwear with European tailoring, Japanese denim with Italian jacquards. Nautical stripes, keffiyeh checks, camouflage, leopard and batik patterns drawn from traditional kimonos. Archetypal motifs are reworked, reexamined and fused together to create an unexpected and modern mix. A leopard is underscored with an irregular nautical stripe like a cross-hatch; batik patterns and keffiyeh are overlaid with camouflage. Woven via intricate fabric jacquards and knits, the patterns are keyed into the surfaces of the fabrics. – from Neil Barrett
However the masterfully designed prints, ranging from military influenced to graphic are actually shaping a predominantly black and gray coloured collection into an eye-catching summer wardrobe. Needless to say with colour palette instantaneously referred to the fall winter season this was no easy task. Taking in mind the looks sent down the runway you would not for a single moment call this a winter collection, therefore Barrett and his team have a this superb move under their belts. Meanwhile the pieces are a good chance for the fans of the all-black look to experiment with some 'colour' while actually just lightening up the almighty black.
RELATED: GO THROUGH SS16 COLLECTIONS IN D'SCENE ARCHIVE
For a few season's now the designer was one of the first to celebrate the return of the bomber-jacket, while still present this must-have item was rightfully not center stage. Also the new collection makes it clear footwear itself comes as another strong-point on the Neil Barrett racks. Shoes sent down the runway are equally elegant as well as edgy.
Discover more of the collection after the jump: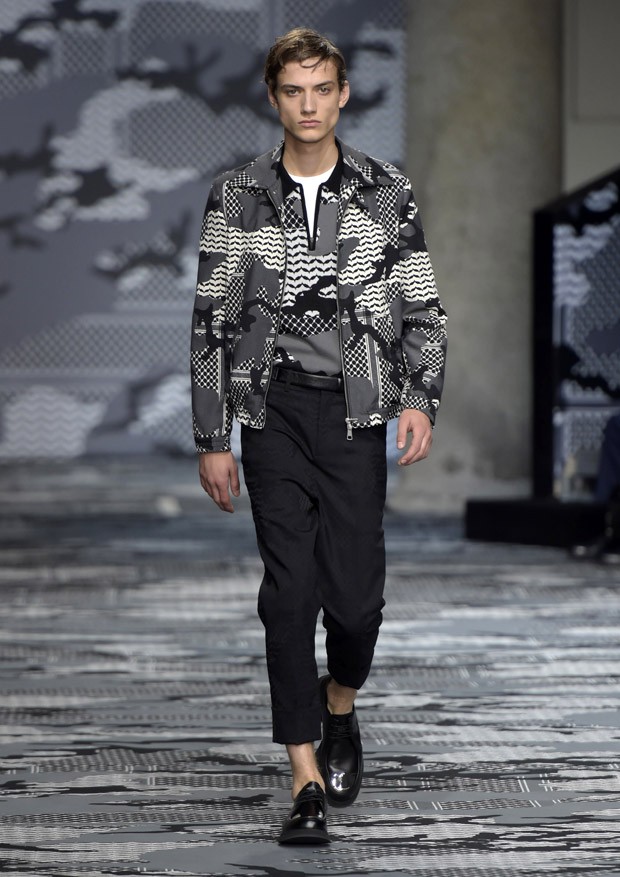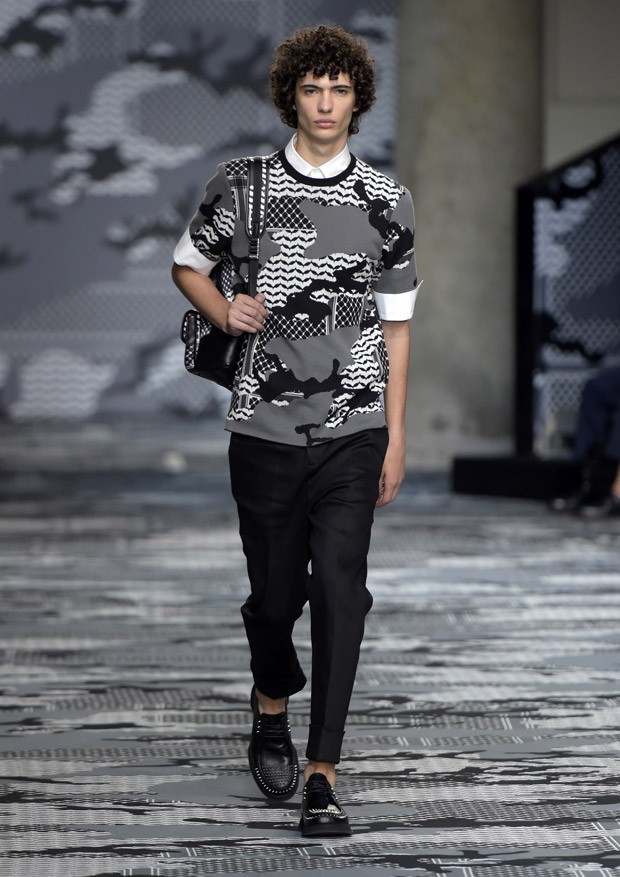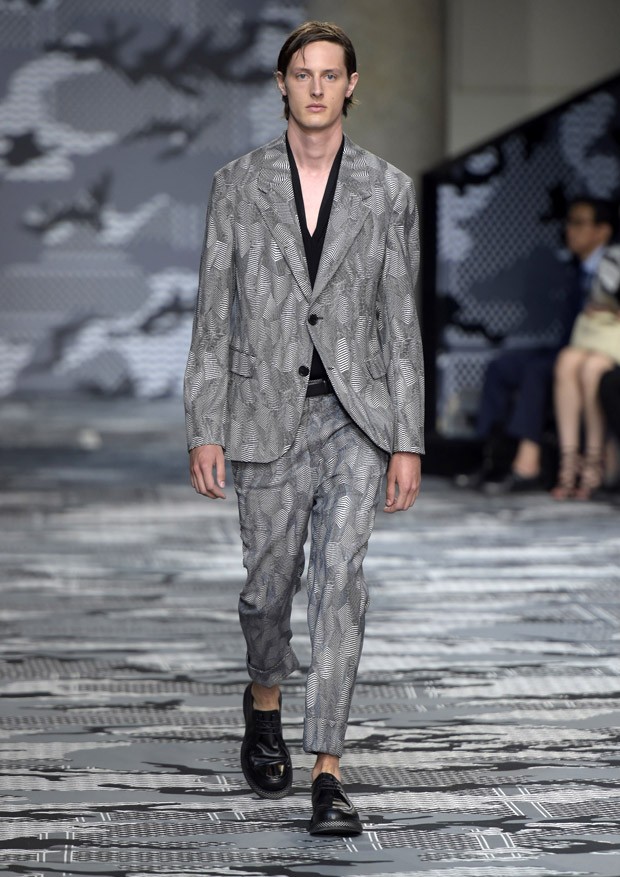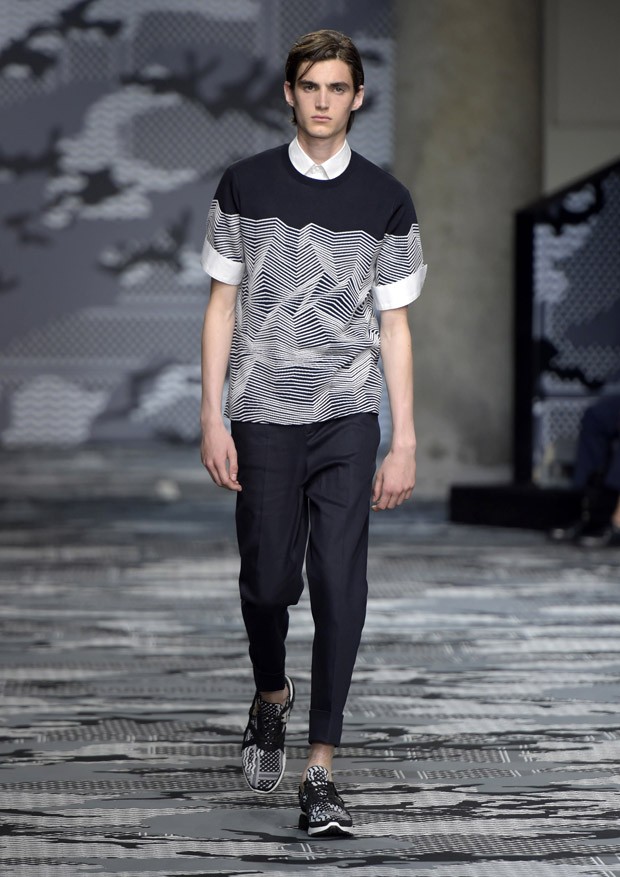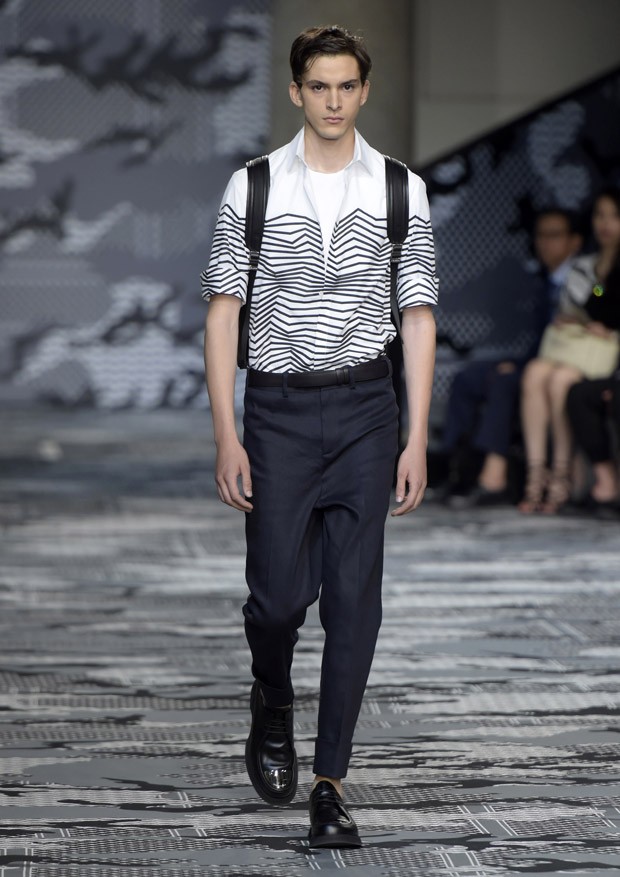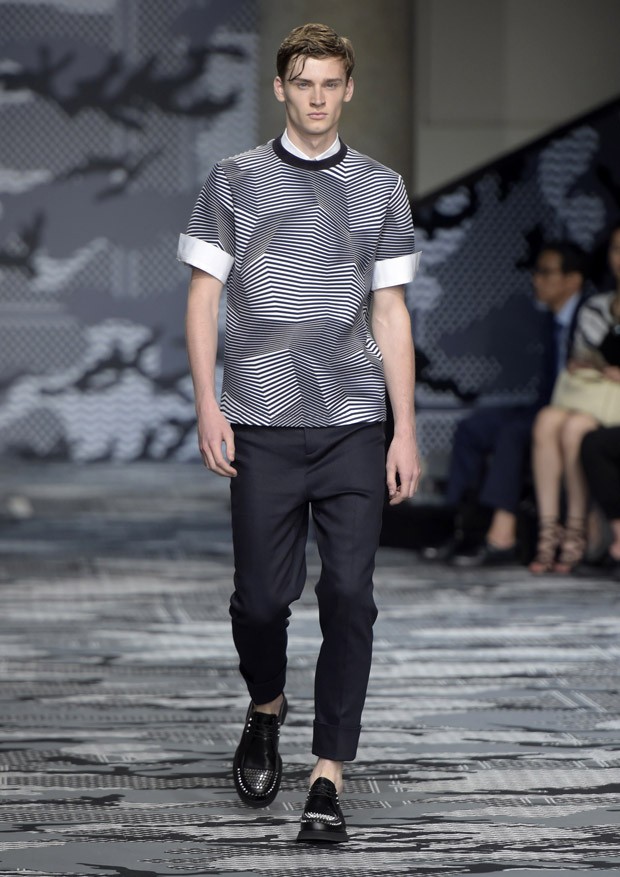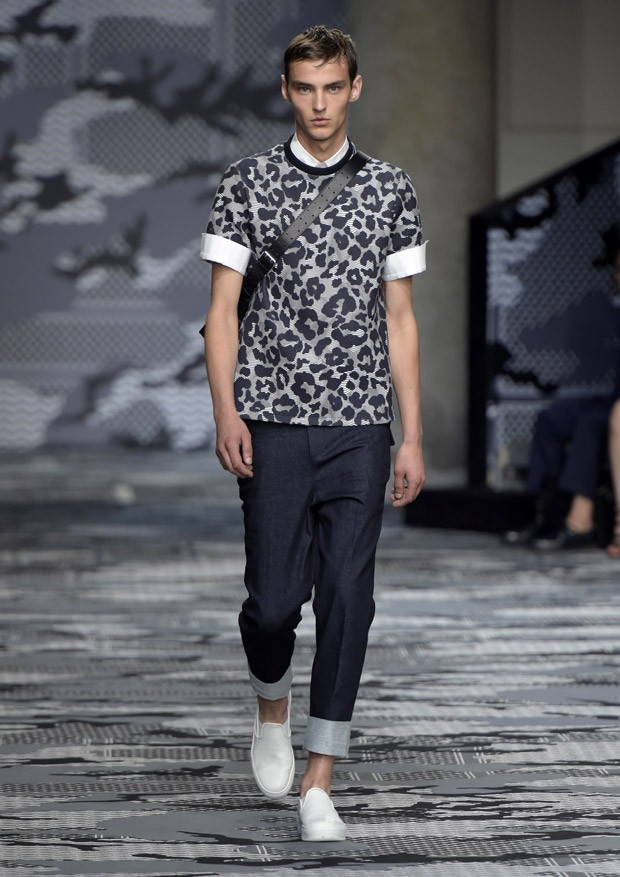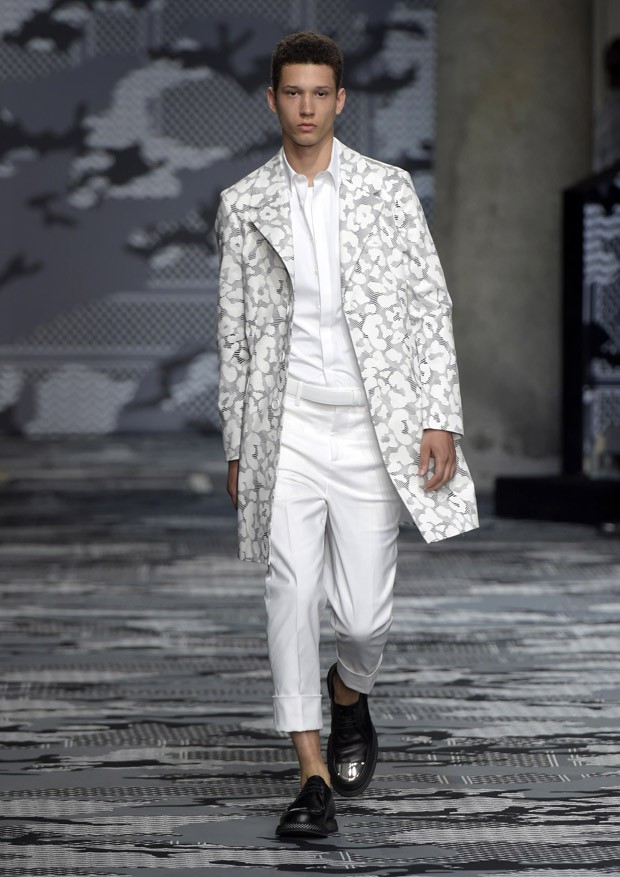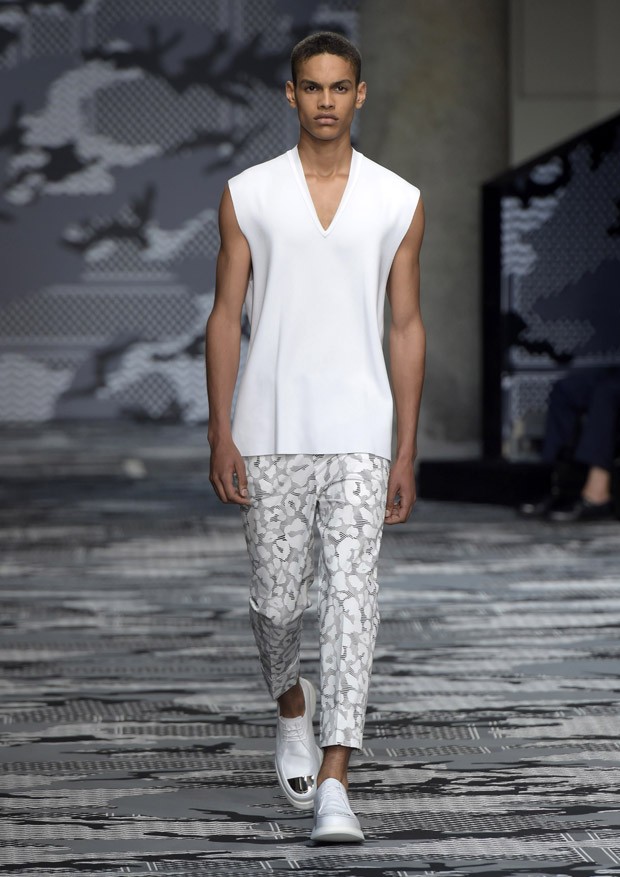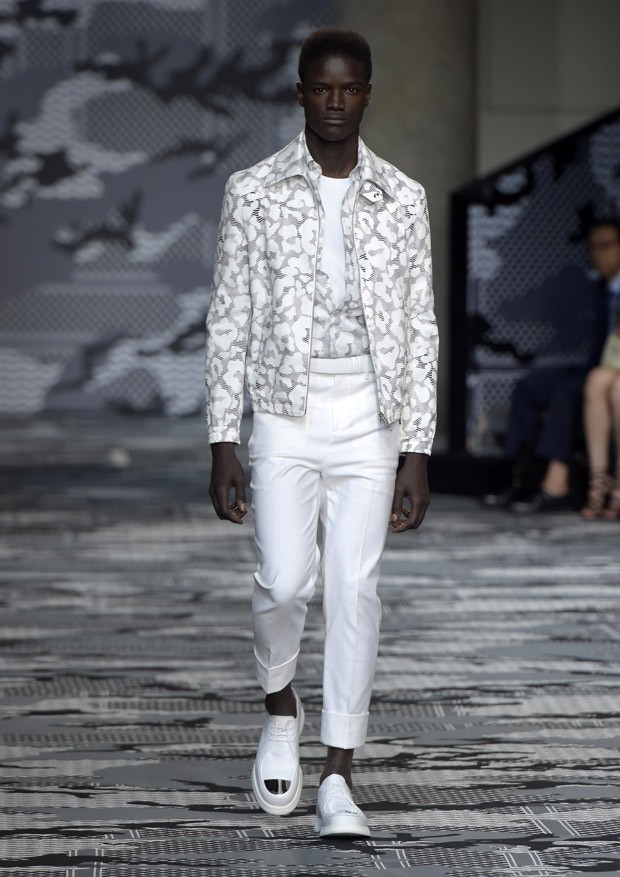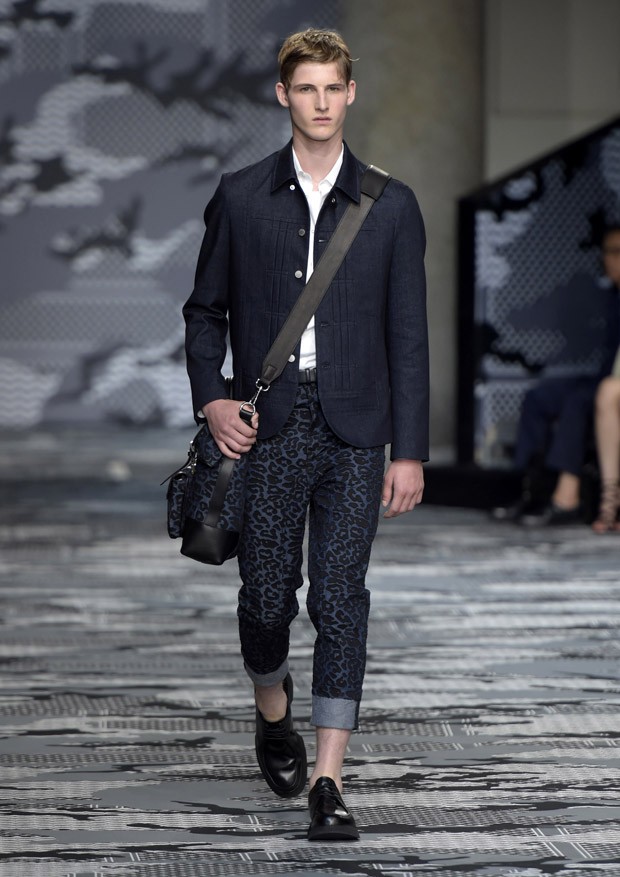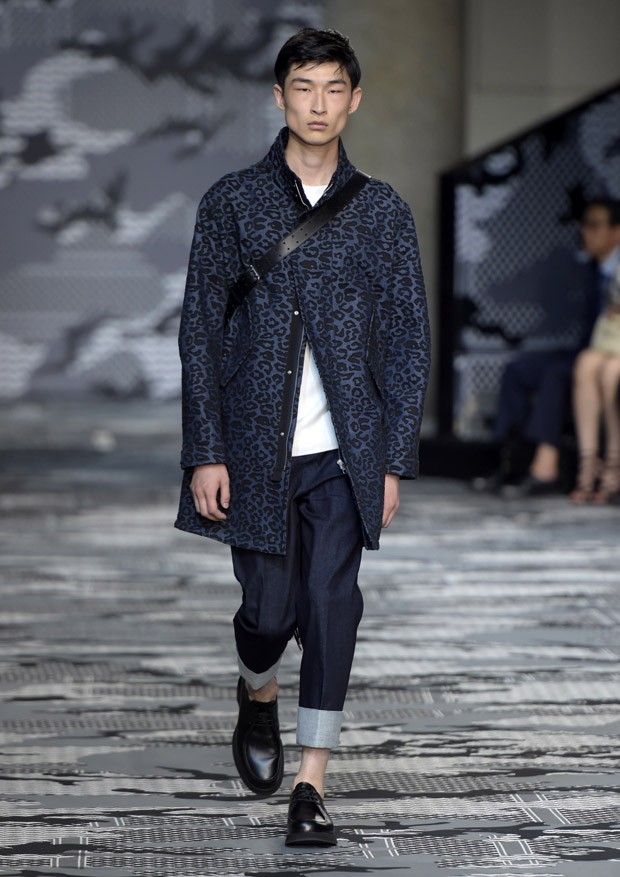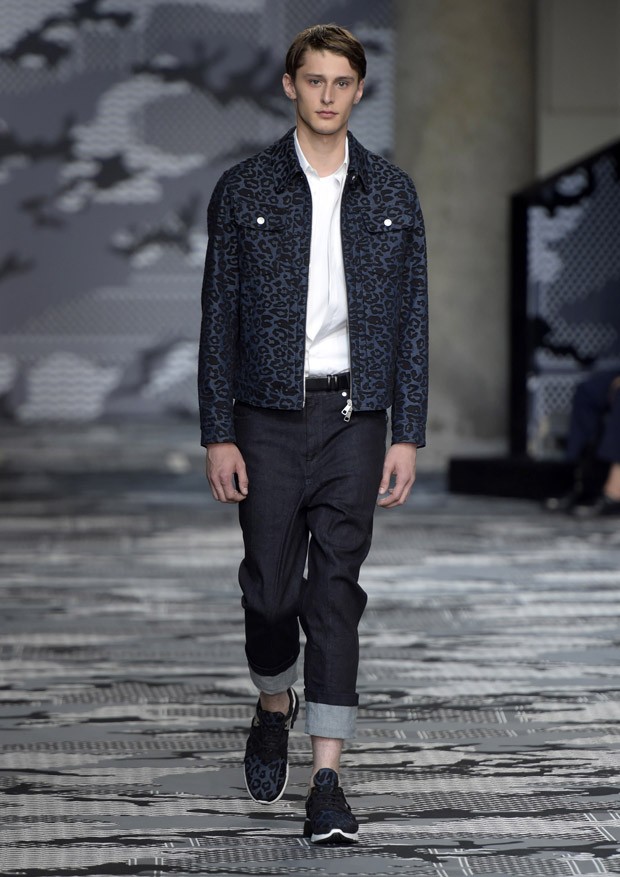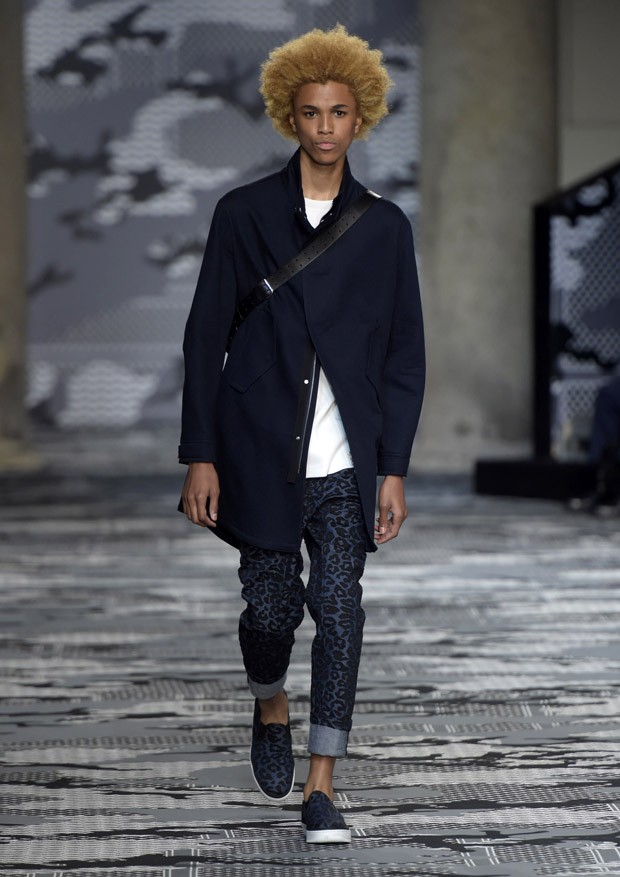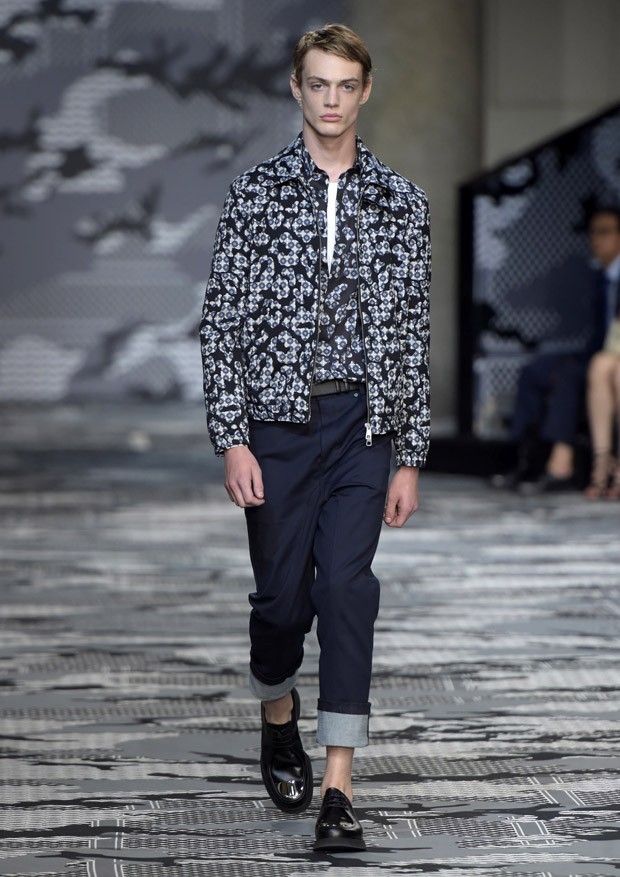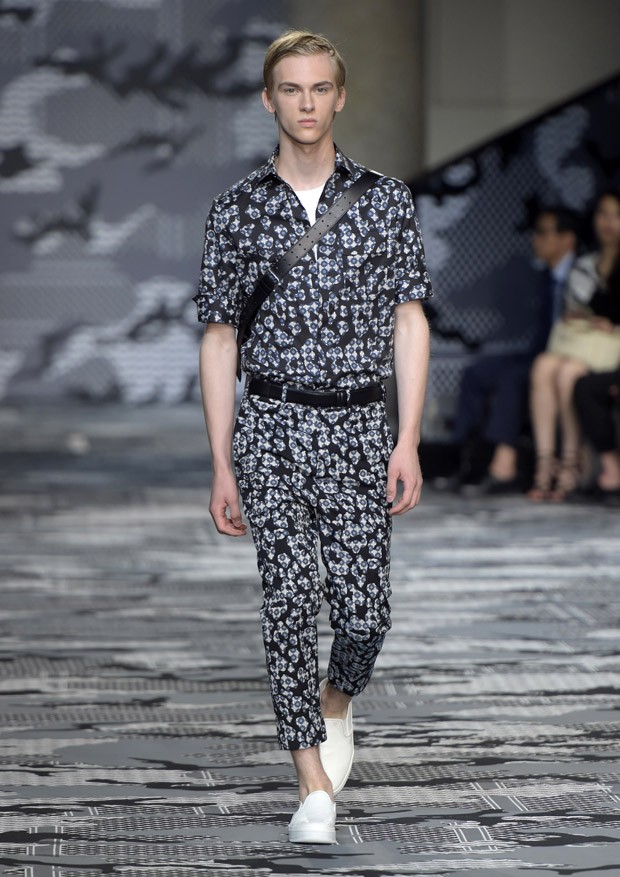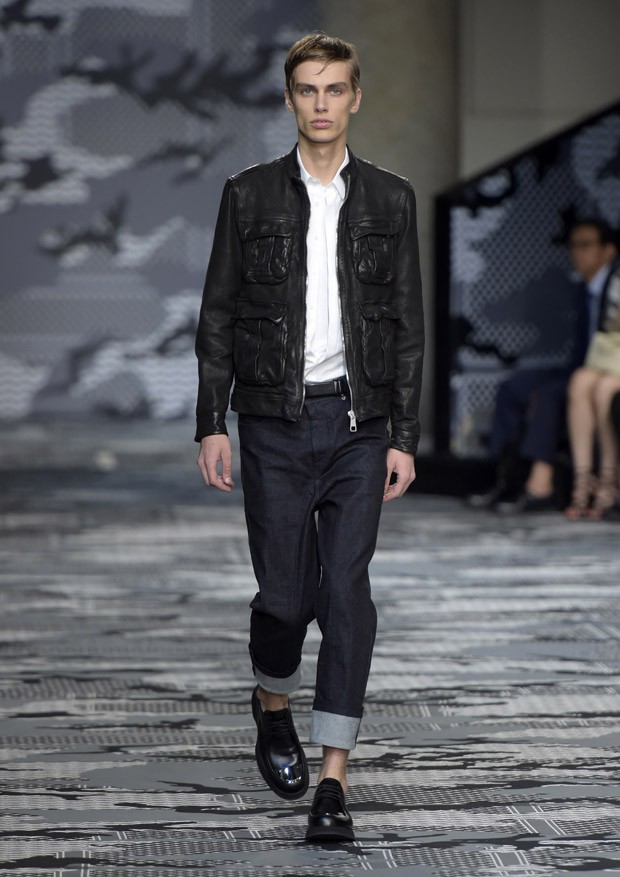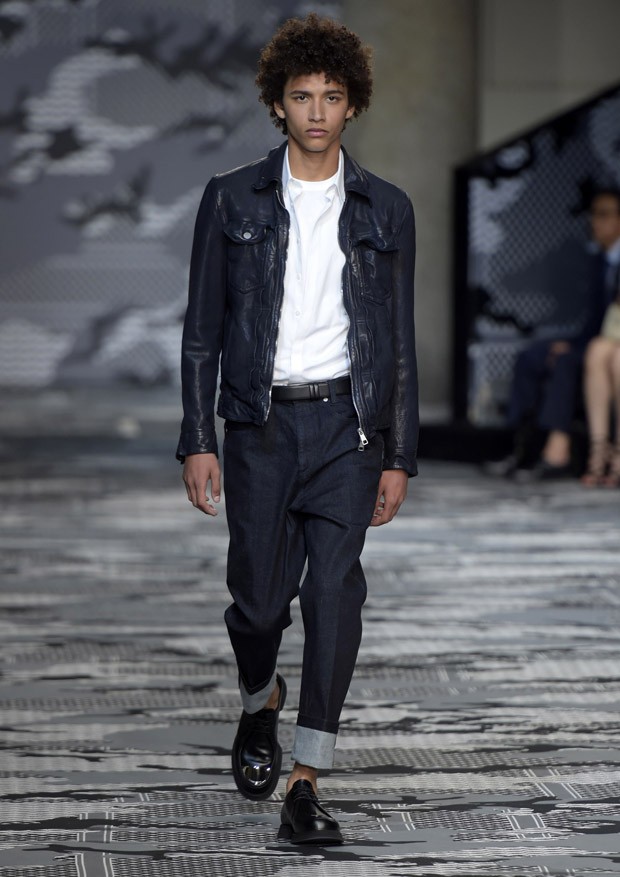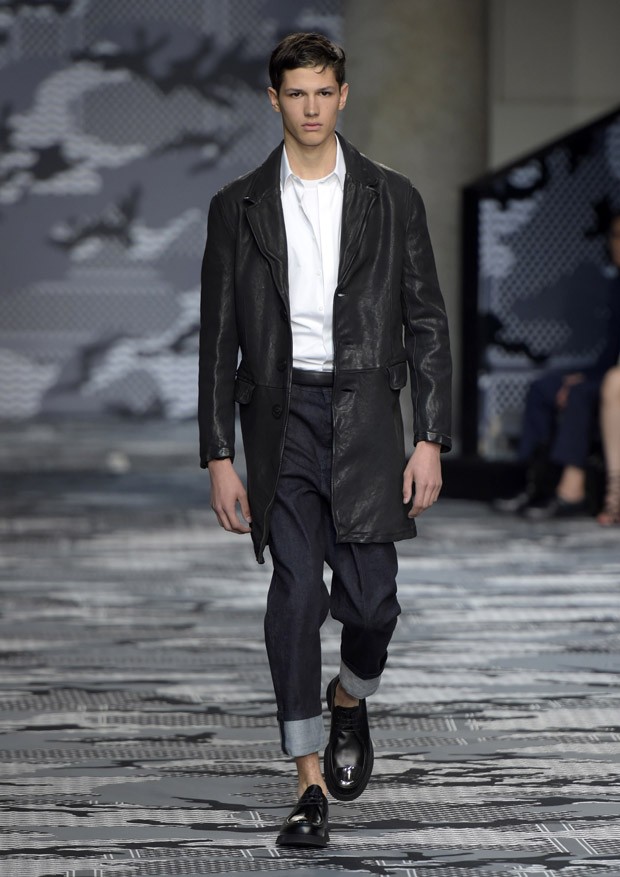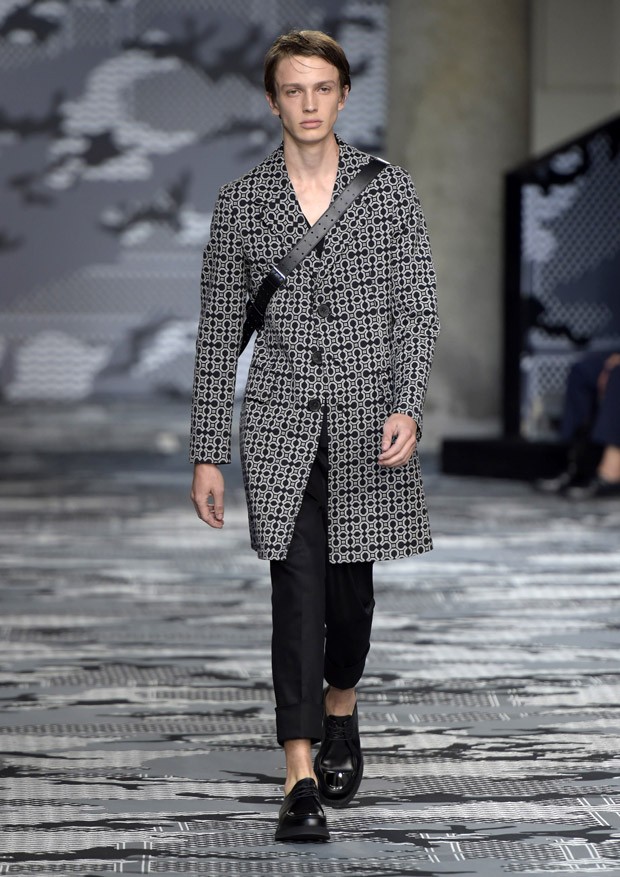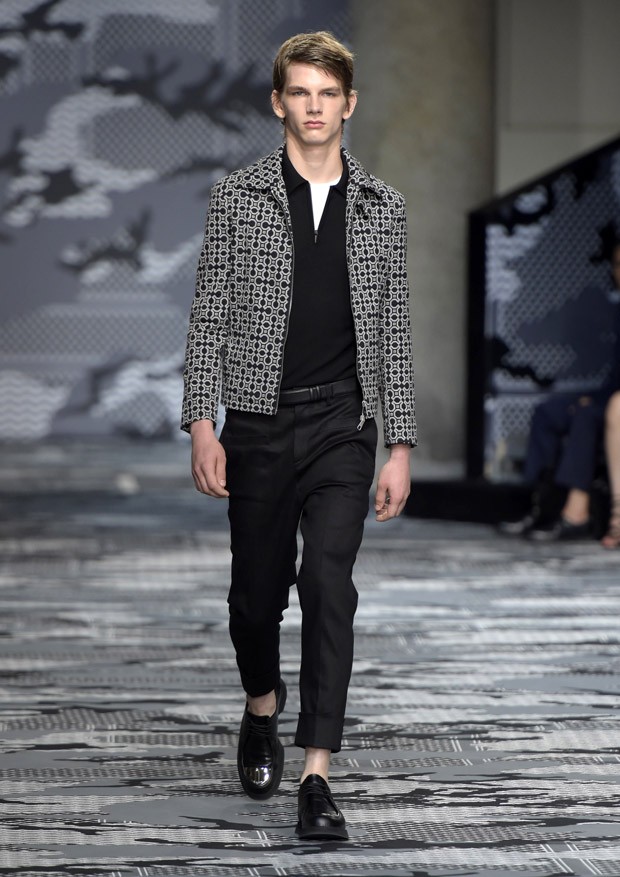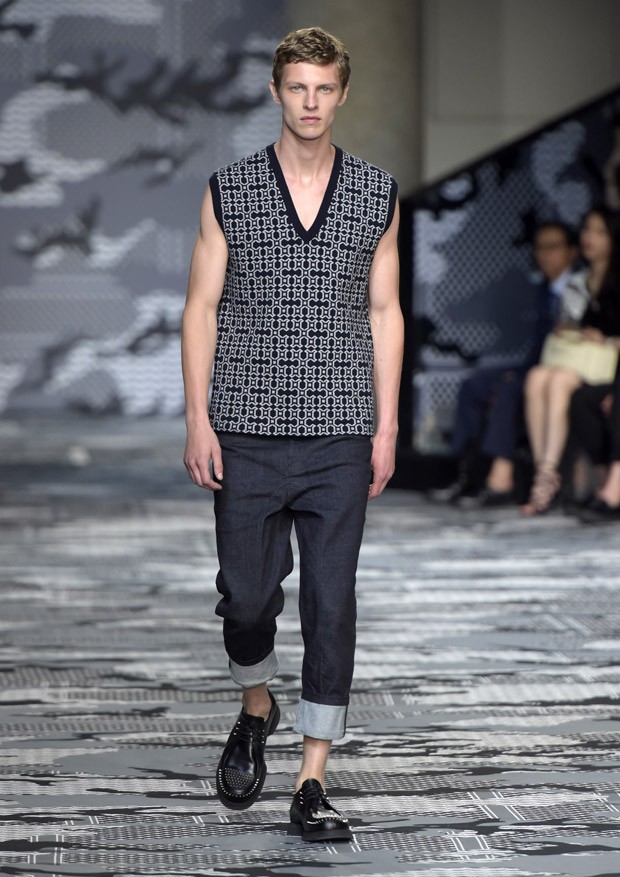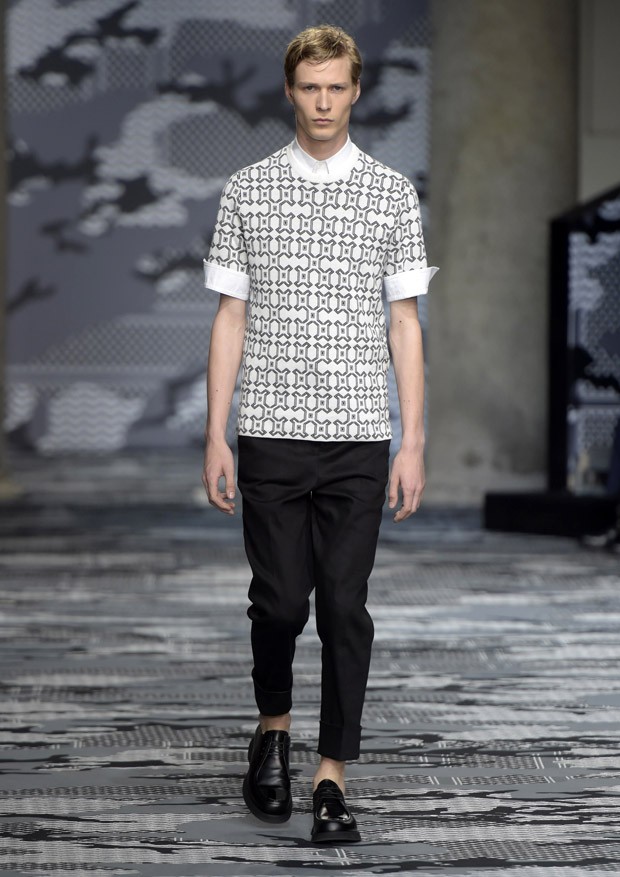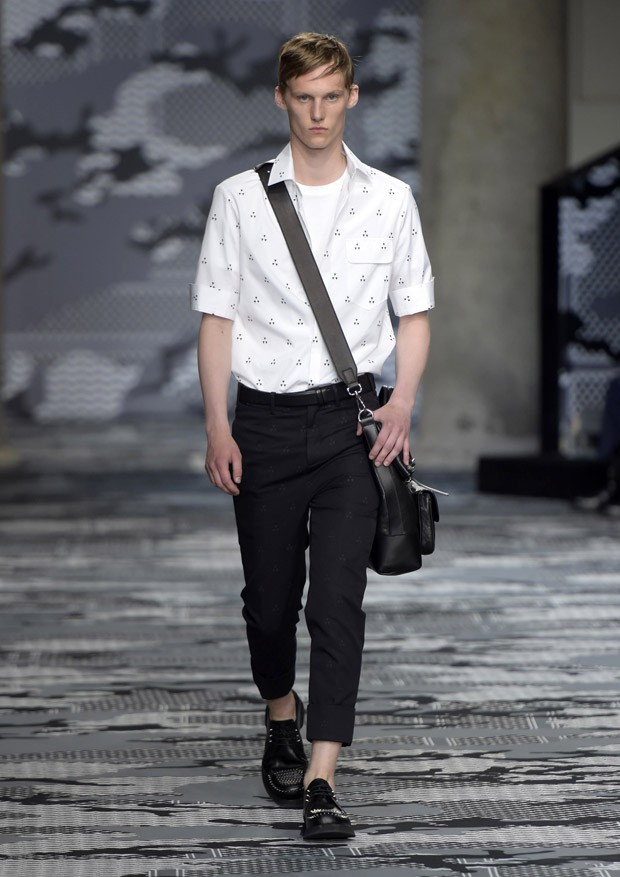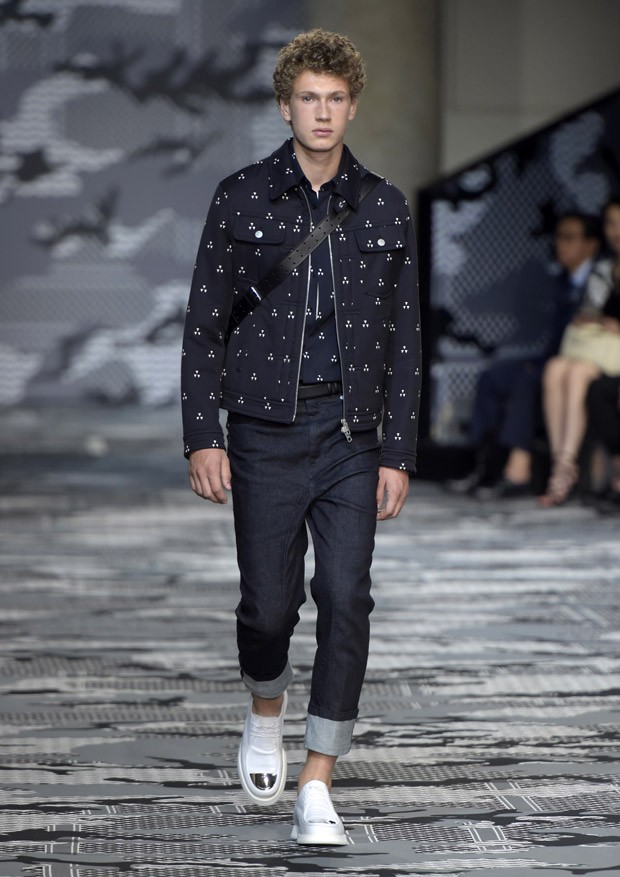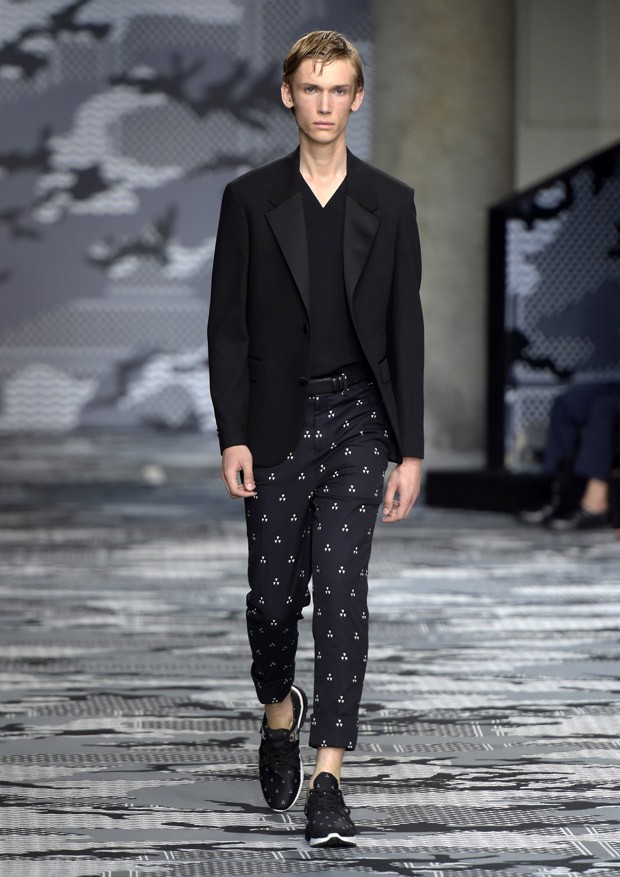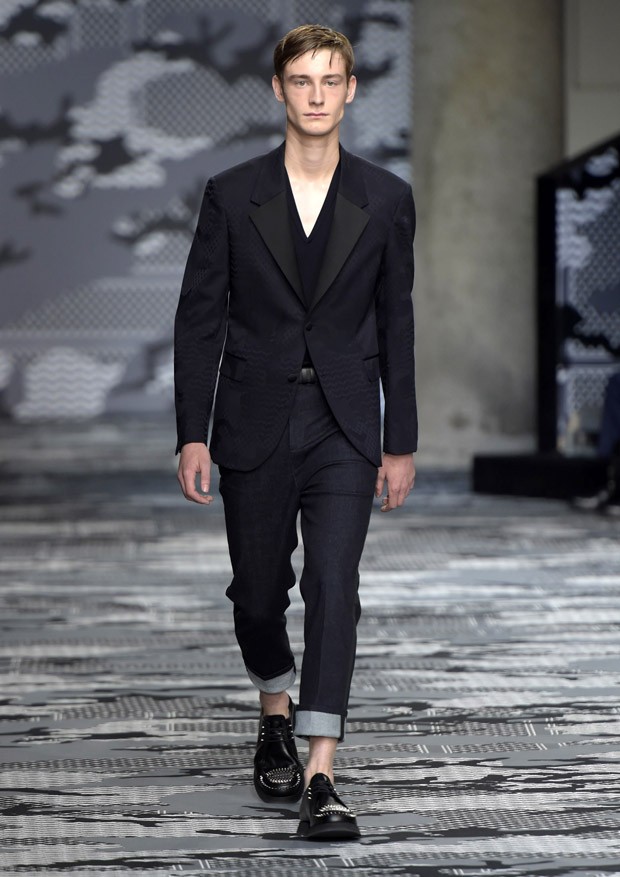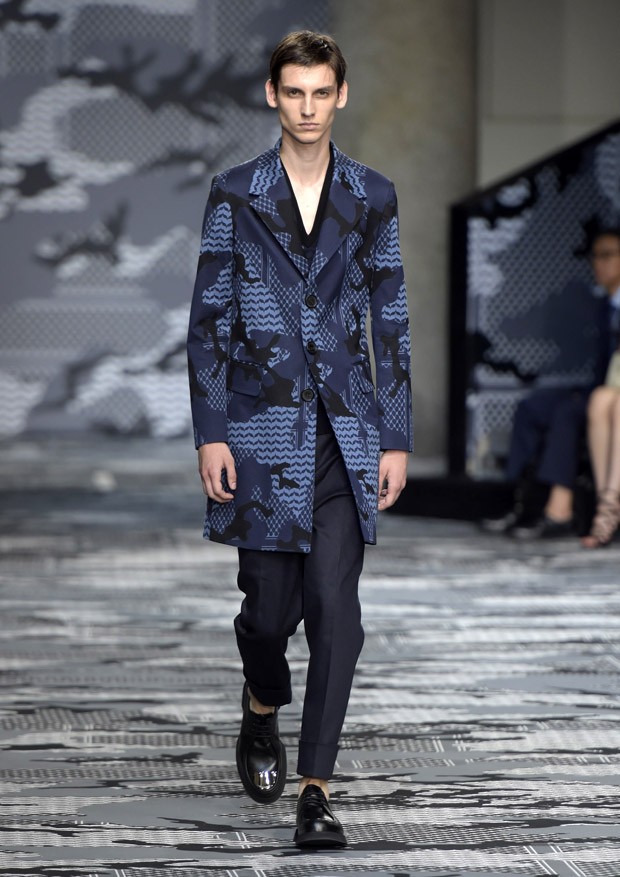 Website: www.neilbarrett.com