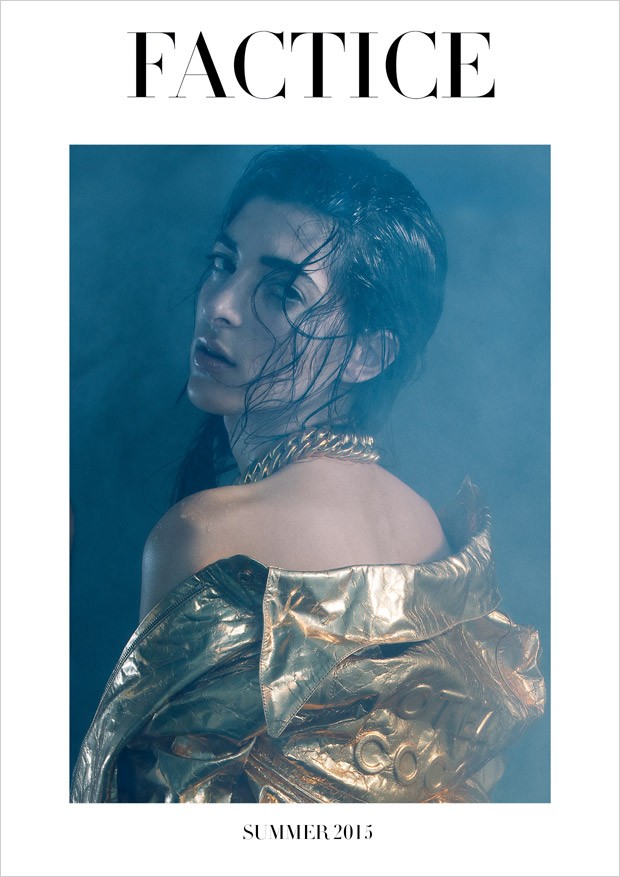 Preview the new issue of FACTICE Magazine offering a unique mix of Beauty and Fashion photography close to the magazine's already easy to spot unique sentiment. Contributors for the magazine's new issue are photographers Tiago Prisco, Aitor Santomé, Nadya Wasylko, Ivan Monge, Stephan Glathe, Raul Romo, Alex Trommlitz, Peter Yip, and Claire Harrison, and stylists Patrycja Juraszczyk, Mayte Rodriguez, Tayo Fajemisin, Natalie Hellman, Wilford Lenov, Sayuri Bloom, Otto Volquardsen,  and Russell Philip Peek.
This is the 5th edition of Factice Magazine, now a year old it publishes four editions per year and it was launched back in 2011. Factice editors bring a flare of chic for a good reason, they are based on the French riviera.
Discover more of the sensual new issue after the jump: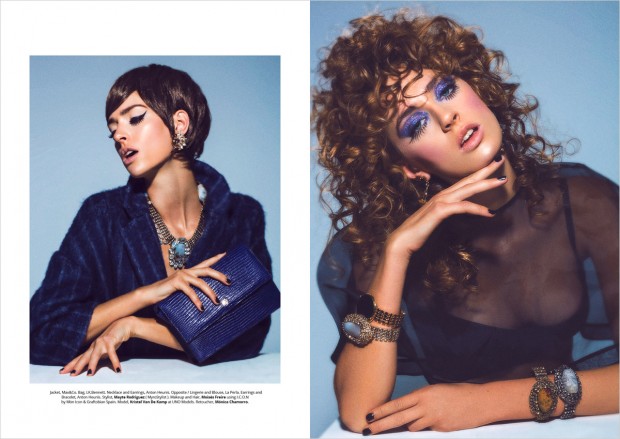 Souviens Toi Du Temps
Photographer: Aitor Santomé
Makeup and Hair: Moisés Freire Using I.C.O.N by Mön Icon & Graftobian Spain.
Stylist: Mayte Rodriguez ( Myrostylist )
Post Production: Mónica Chamorro
Model: Kristel Van De Kamp at Uno Models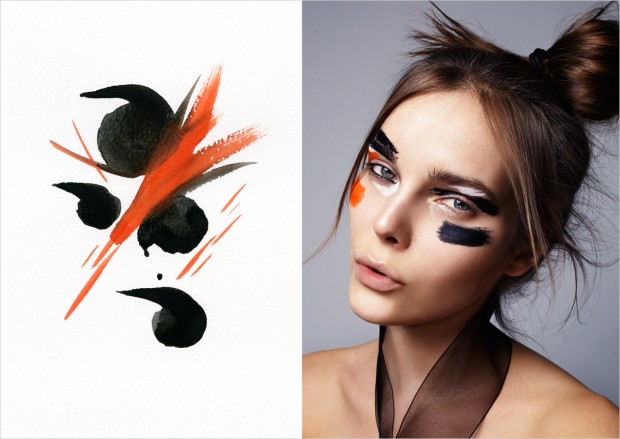 L'art Est La Beaute
Photography & Artwork by Nadya Wasylko
Makeup by Misuzu Miyake for M.A.C Cosmetics
Hair by Bennett Grey using Oribe Hair Care
Model: Julia Valimaki at New York Model Management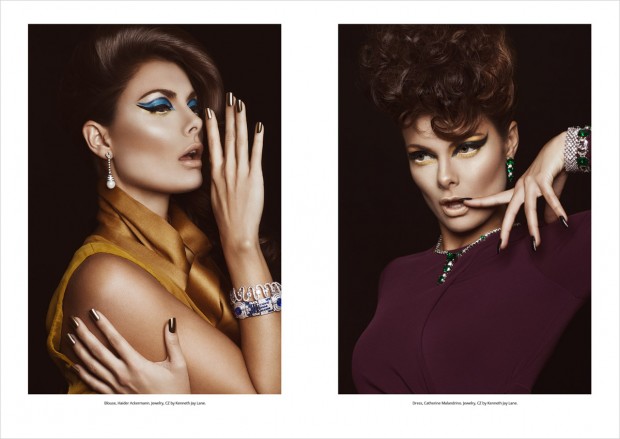 Douce Opulence
Ivan Monge – Photographer
Tayo Fajemisin – Stylist
Kahlil Oliver – Hair Stylist
Theresa Francine – Makeup Artist
Marta Morilla – Model (Q Model Management)
Marsha Larose – Manicurist

Goutte De Beaute
Photographer Stephan Glathe
Stylist, Natalie Hellmann.
Makeup And Hair, Kerstin J. Hajdu.
Model, Anastassija Makarenko at Munich Models.
Post Production, Mr Blonde.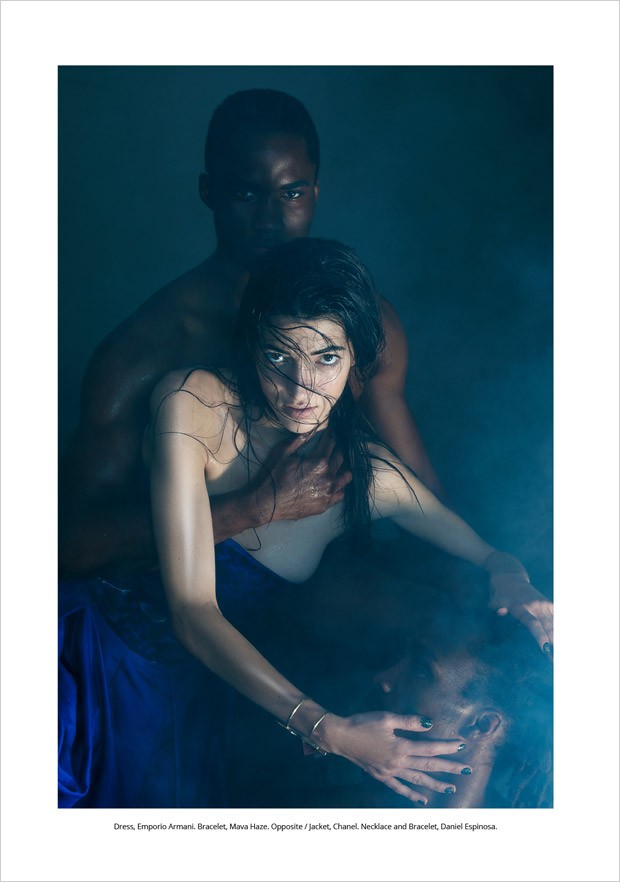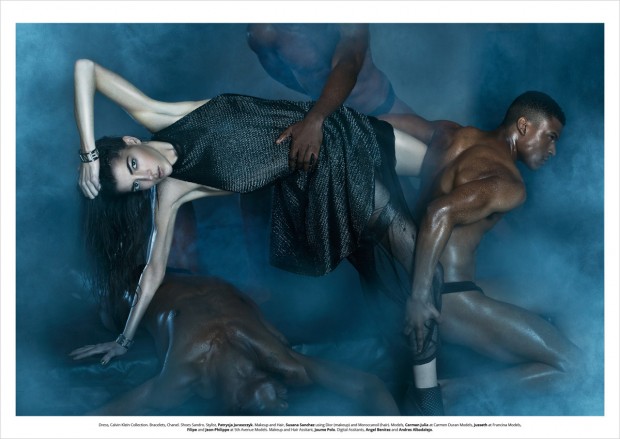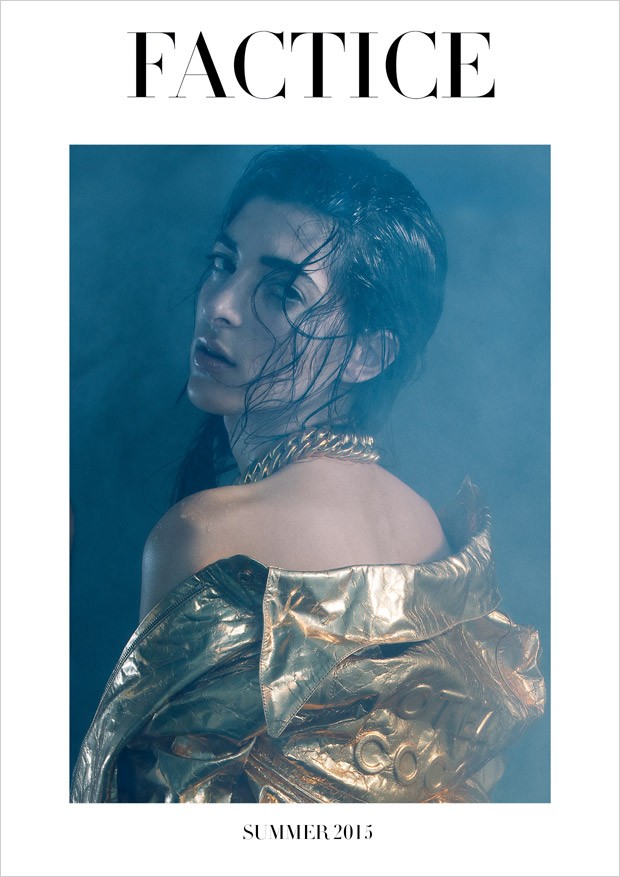 Photography and Art Direction Tiago Prisco
Stylist Patrycja Juraszczyk
Make Up Susana Sanchez for Dior, Hair Moroccanoil Products
Assistant Make Up and Hair Jaume Polo
Digital Assitants Angel Benitez, Andres Albadalejo
Models:
Carmen Julia Carmen Duran Models, Jusseth Francina Models, Filipe 5th Avenue Models,Jean Philippe 5th Avenue Models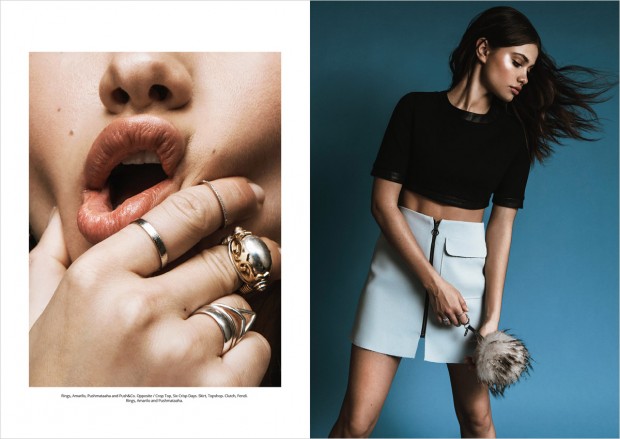 Yara
Model Yara Khmidan @ Wilhelmina
Photographer – Raul Romo
Stylist – Wilford Lenov @ Celestine
Make Up – Ernesto Casillas
Hair – Hosway Morbak Ali

Nouvelle Vague
Photographer Alex Trommlitz
Models Maja Dejanovic and Sina Deichbrodt at M4 Models
Hair Makeup Younes Bent
Style Sayuri Bloom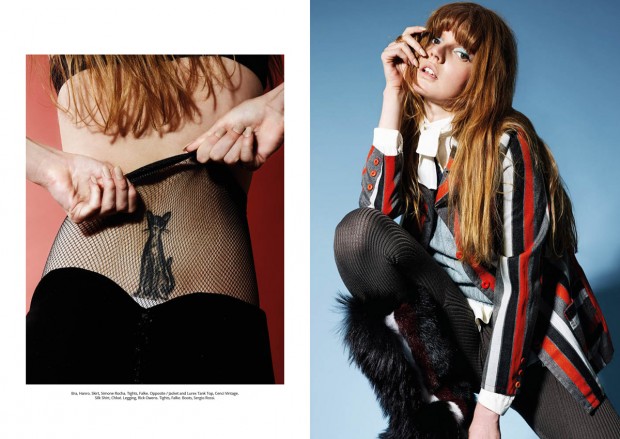 Tutu
Photographer: Peter Yip
Stylist: Otto Volquardsen
Makeup Artist: Alice Brown
Hair Stylist: Takao Hayashi
Nail Artist: Cherrie Snow
Model: Tuanne @ Milk
Stylist's Assistant: Alice!
Website: www.facticemagazine.com