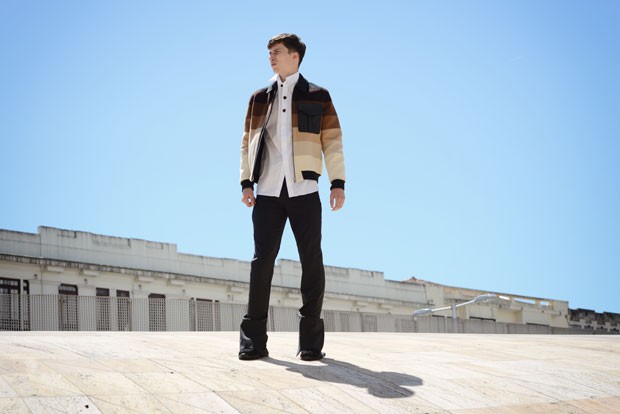 J.W. Anderson Menswear collection takes the shelves of Wrong Weather with some of the season's most coveted pieces. Designer Jonathan Anderson while young is already on top of two successful fashion labels; his on eponymous label as well as the Spanish luxury house Loewe. He is undoubtedly a poster boy for today's fashion with a great instagram appeal, yet what brought his own collections to the spotlight is the decision to take risque, whenever and wherever.
Menswear pieces are often androgynous and while taking on classic direction, the designer and his team also always found a way to make it all a bit more interesting than your neighbors collection.
With a flare for avant-garde buyers at Wrong Weather were sure to pic up on J.W. Anderson early on. Already on their shelves for a few seasons, Wrong Weather has also picked its favourites from the Fall Winter 2015 collection (already available in their store both online and at their shop).