Gucci's "No Longer / Not Yet" exhibition, on view at the Shanghai MinShenng Art Museum from October 17th through December 16th 2015, features installations, paintings, and photographic works, on display in seven rooms, presenting the new contemporary vision of the Italian brand.
The exhibition is curated by Gucci's Creative Director Alessandro Michele and LOVE Magazine's Katie Grand, seven artists from different fields contributed with their own interpretation to a creative debate of what contemporary really means. The artists who participated are Gucci's creative director Alessandro Michele, multimedia artist Cao Fei, sculptor Rachel Feinstein, Neo-conceptual artist Jenny Holzer, photographer Glen Luchford, musician and record producer Steve Mackey, photographer Nigel Shafran, Op artist Li Shurui, and illustrator and artist Unskilled Worker.
"Those who are truly contemporary, who truly belong to their time, are those who neither perfectly coincide with it nor adjust themselves to its demands. They are thus in this sense irrelevant. But precisely because of this condition, precisely through this disconnection and this anachronism, they are more capable than others of perceiving and grasping their own time. Naturally, this noncoincidence, this "dys-chrony," does not mean that the contemporary is a person who lives in another time…" – Italian philosopher Giorgio Agamben – What Is the Contemporary?

Cao Fei_Courtesy of LU Yuchao

Entrance_Courtesy of REN Yong

FAVORITE_Nigel_Courtesy of XIE Yingjie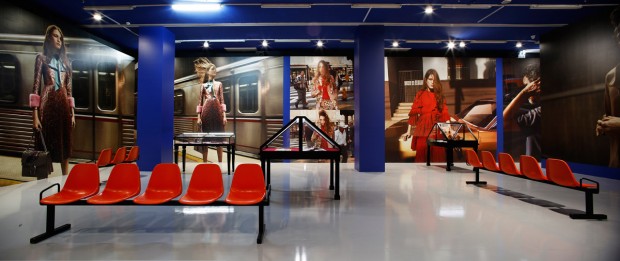 Glen Luchford_Courtesy of XIE Yingjie

Gucci Tian_Courtesy of REN Yong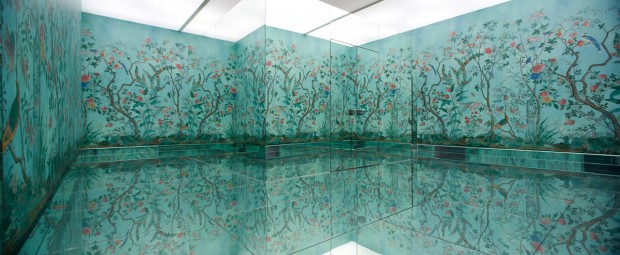 Gucci Tian_Courtesy of XIE Yingjie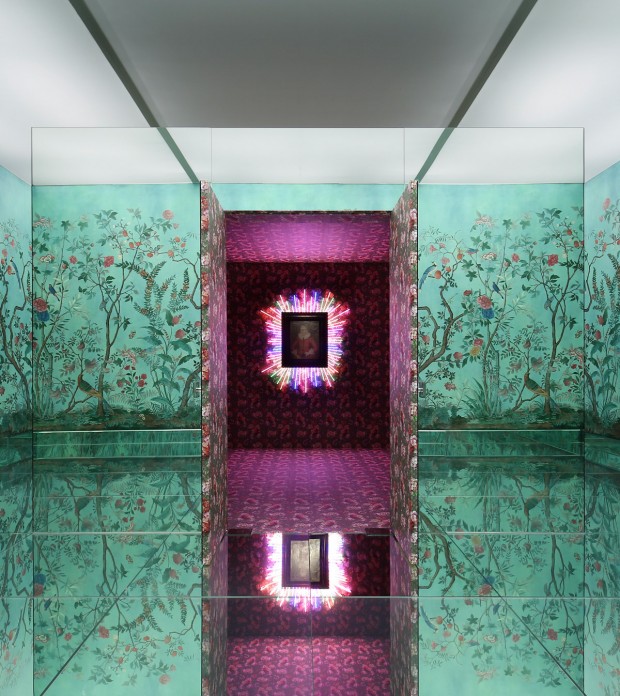 Gucci Tian_Full View_Courtesy of HE Yuchao


LI Shurui_Courtesy of XIE Yingjie

Rachel Feinstein_Courtesy of LU Yuchao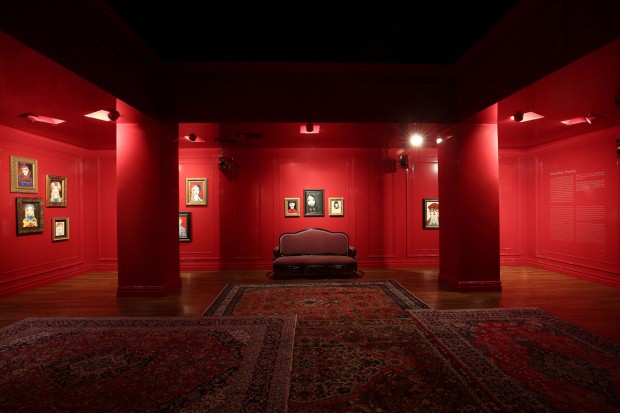 UnskilledWorker_Courtesy of REN Yong

UnskilledWorker_Courtesy of XIE Yingjie

Agamben Courtesy of LU Yuchao
Illustrations by Barry Blitt.
Vernissage and Performance, courtesy of Gucci
Website: www.gucci.com