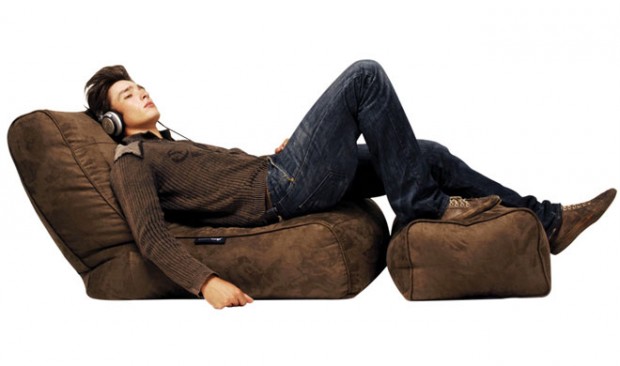 Bean bags aren't just for kids anymore. No, these days, manufacturers are keen to the idea that adults want to relive their childhood, or just relax in a piece of furniture that can be easily stowed away when it's not needed.
Here's how to find the right one for each room in your house, and how to care for them.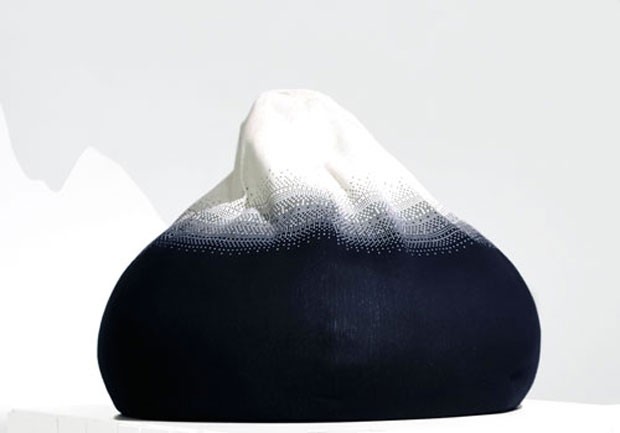 Choosing Shapes
The most basic shape is round. It's the perfect choice for a casual living room. It's a great piece of furniture for watching movies and playing video games, and it's great for kids. Round bags also tend to be the cheapest models. Companies like Fombag sell these kinds of bags all day long. You can see on the FAQ Fombag.com how they stack up to other companies and types of bags.
Square bags are less of a bag and more of an ottoman. But, they can also act like a chair in a pinch. Most people use them as faux tables and foot rests or as something to lean up against. They tend to be more expensive than round bean bags, but they hold up extremely well.
Pear shaped bean bags are more comfortable than round bags, and they give good back support owing to their height and broadness. They're great for adults and even middle-aged folks.
A game chair bean bag is usually wide and round at the base. It tapers down to a point near the top. Their shape makes them ideal for playing video games.
Novelty bean bags can be shaped like animals, flowers, lips, footballs, or pretty much anything else. They're made for children and are a fun way to relax.
Extra-large bean bags are perfect for 2 to 3 people, and are the most expensive type of bean bags. They're very roomy, however, and are perfect for home theater rooms or multi-player video game sessions.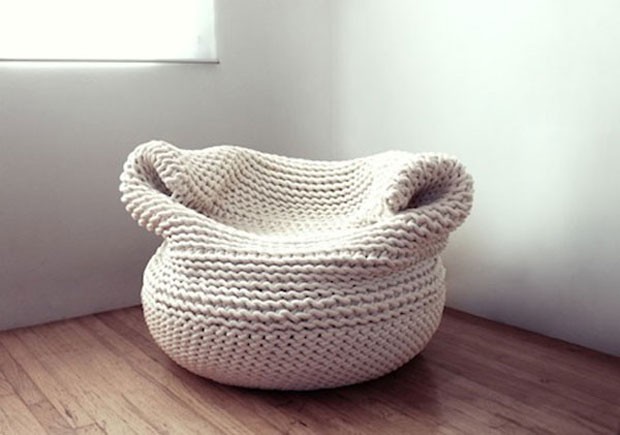 Choosing The Right Fabric
Within the realm of bean bags, there are several different types of fabric one can choose from. If you're going cheap, vinyl is where it's at. They're easy to wipe up and keep clean, but many people feel that it's too sticky and not as comfortable as fabric. Plus, vinyl tends to look somewhat cheap compared to other materials.
Other bean bags come in leather, microsuede, denim, and cotton. Ideally, you want your bag to come with a liner so that your cover can be removed and washed now and then.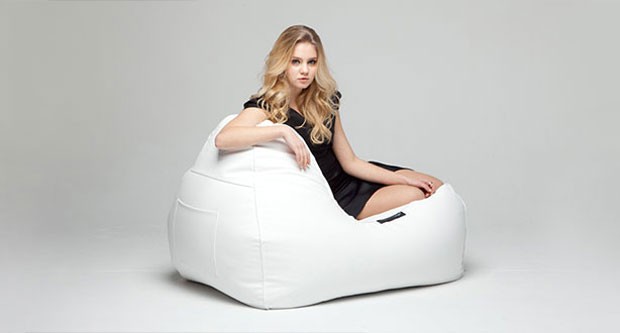 Getting The Right Filling
Most people mistakenly believe that bean bags are filled with styrofoam peanuts or "beans." In reality, they're filled with mostly fire-retardant polystyrene beads that are light, airy, and resist compression. Most of these beads are made of 100 percent recycled material.
Materials For The Exterior
Faux leather is a popular choice for many people because it's cheap, and yet still have the supple feel of genuine leather. However faux suede is another popular choice. It's soft to the touch and made from polyester, which is able to mimic the velvety feel of animal hide. The material is easy to take care of too.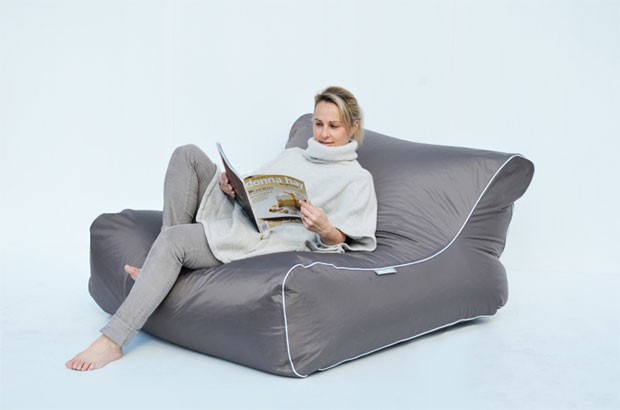 Other Features You Probably Haven't Thought About
While there are many bean bags on the market, not all of them are quality. Make sure yours comes with fire-retardant filling. This is a basic safety feature that should be in all bags you buy. On quality – look for double stitching, which adds strength to the seams, overlocked stitching for safety and strength, and something that's double-zipped on all bags you buy for your children.
Optional features to look for are piping, which creates a distinctive paneling and design features and inner nets that secure the beans in place within the outside cover. These nets are like little compartments for the filling. Rather than having all of the beads floating around freely inside the bag, the nets create pockets or designated spaces on the inside of the bag. This prevents the beads inside from bunching into one spot. Cheaper bags won't have this. Premium ones will.
Of course, a bag that's easy to clean is a plus. Vinyl is going to be the easiest to clean, but any fabric that can be removed and tossed in a washer is a good buy. Also, witnessing how timeless a bean bag could be, is the exhibition at V&A Museum in London, which featured a few of the bags.
How To Care For Your New Bean Bag
Taking care of your bean bag isn't difficult, but it does require some work. All bags are typically made of machine-washable fabric, which makes the covers easy to clean. You just remove the outside of them, toss them in the washing machine, and dry normally.
Jennifer Nabors has a penchant for interior spaces. She has a design background and now spends most of her time as a consultant. She enjoys sharing her design views online through blogging.