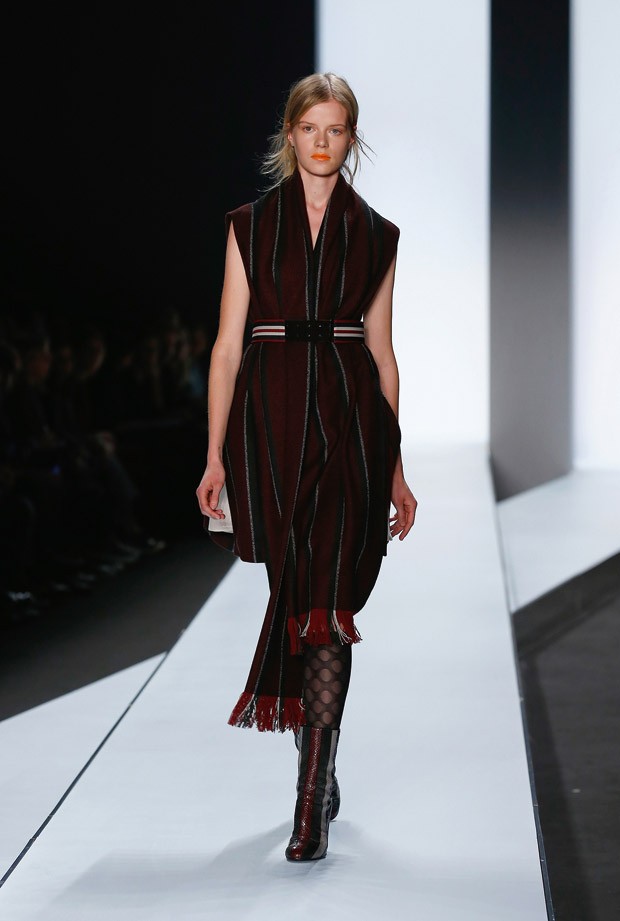 "I, I will be king
And you, you will be queen
Though nothing, will drive them away
We can beat them, just for one day
We can be heroes, just for one day
Though nothing, will keep us together
We could steal time, just for one day
We can be heroes, forever and ever
What'd you say?" – David Bowie – Heroes
Dorothee Schumacher presented her A/W 2016 collection "Limitless Identity" on the 20th of January 2015, the second show day during Mercedes- Benz Fashion Week Berlin. Traditional elements were harmoniously united with elements symbolizing freedom. This vivid play with contrary elements and moods made the looks utterly special and strong. Contrary elements and structures were often paired in one look, for instance traditional fashion was mixed with edgy skater wear. Even the runway with its unique setting could be seen as a tribute to the free spirit attitude of skaters. It was a collection for the contemporary, modern and cosmopolitan woman that is proud of her roots and dares to fly. One of our favorite combinations were overalls, combined with sleeveless coats. Expect the unexpected! Sporty stripe patterns met romantic millefleur ones. Completely compelling! "Limitless Identity" took its inspiration from Stacy Peralta and his Bones Brigade from the late 70's, a skate team that united the best skaters at that time, many of them revolutionized modern skateboarding.
RELATED: FIND MORE FW16-17 COLLECTIONS FROM BERLIN FASHION WEEK
The collections' skater dresses, romantic blouses, overalls, cosy winter coats, loose trousers, turtleneck sweaters were all made of finest fabrics, for instance silk chiffon, jacquard, velvet and mohair. That quality underlined the feelgood factor of each single piece and made them so incredibly precious. The range of colours consisted of more restrained and sophisticated hues, for instance night black, camel, russet, light gray, creme- white, ochre and ultramarine. Albeit also a couple of bright shades were presented, such as amber and scarlet. It was exactly this unique combination that made the looks so outstanding and special. Even though the collection could be seen as an ode to tradition, it was still modern at the same time.
Dorothee Schumacher created a vivid mix and match of patterns, silhouettes and colours. Cranes flapped their wings through the collection. They could be seen as lucky charms and seducers for that collection. Those birds are restless, as they are always traveling to new destinations and experiencing new adventures.
Key piece of this collection was the plastron top that was combined in the most unique ways.
The hair of the models was worn loose back, the make- up was kept natural with focus on lips in soft orange.
The limitless spirit of the collection was underlined by David Bowie's "Heroes". Furthermore those energetic songs could be heard:
Warpaint: Ashes to Ashes
The Associates: Boys Keep Swinging
Ganghi: Oh! You pretty things
Lulu: The man who fell to earth
David Bowie: Heroes
"I, I wish you could swim
Like the dolphins, like dolphins can swim
Though nothing, nothing will keep us together
We can beat them, forever and ever
Oh, we can be heroes, just for one day" – David Bowie- Heroes
Thank you, Dorothee Schumacher for this highly inspiring collection!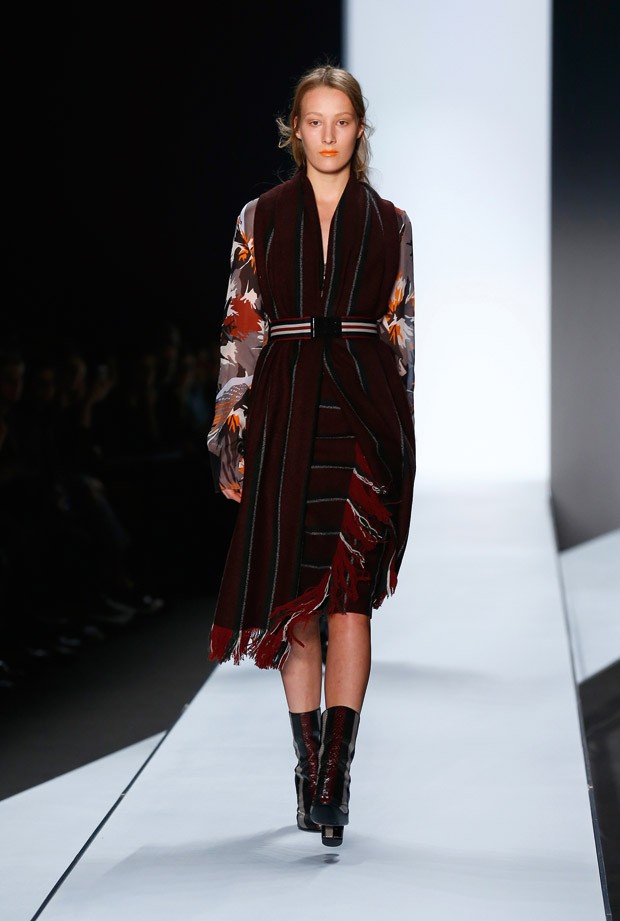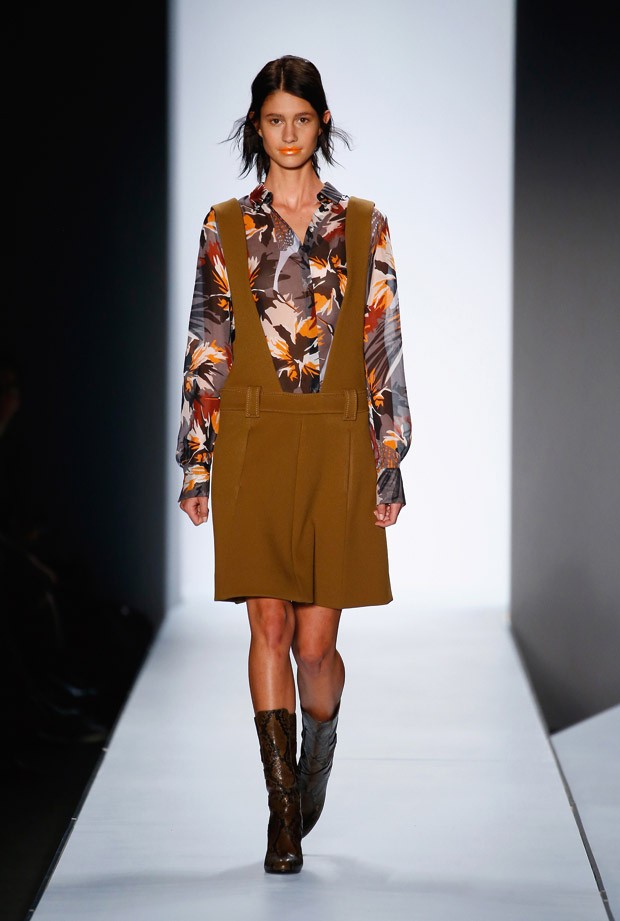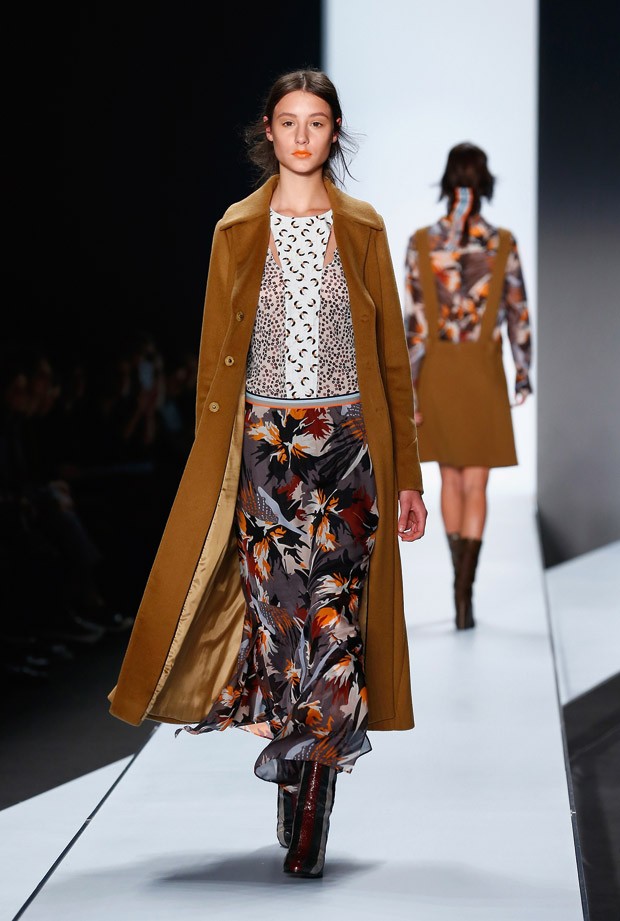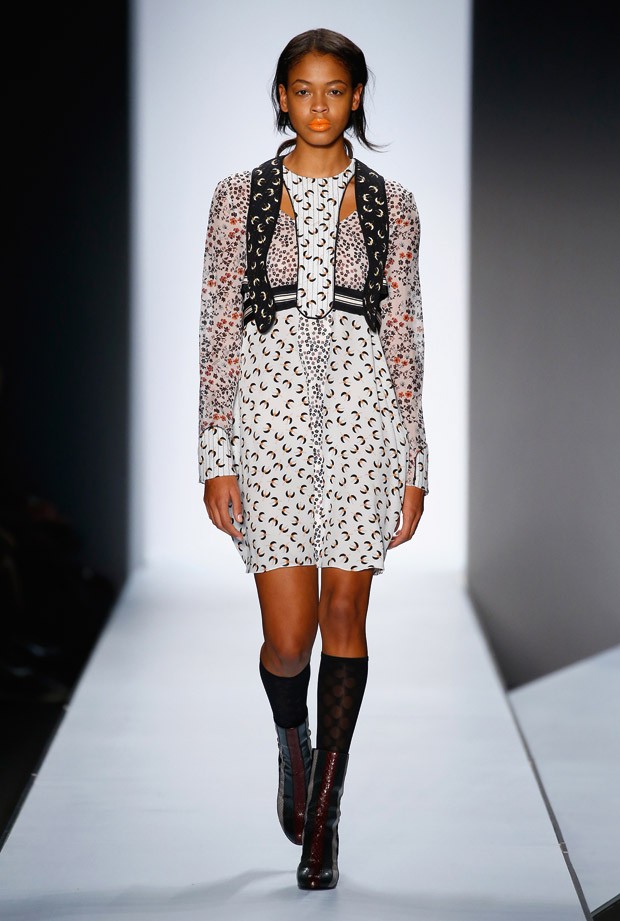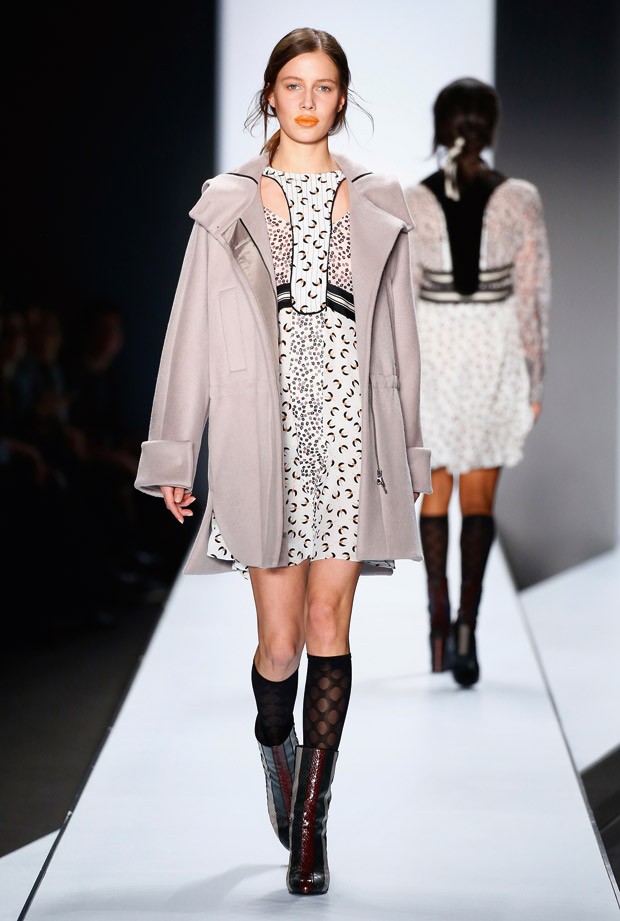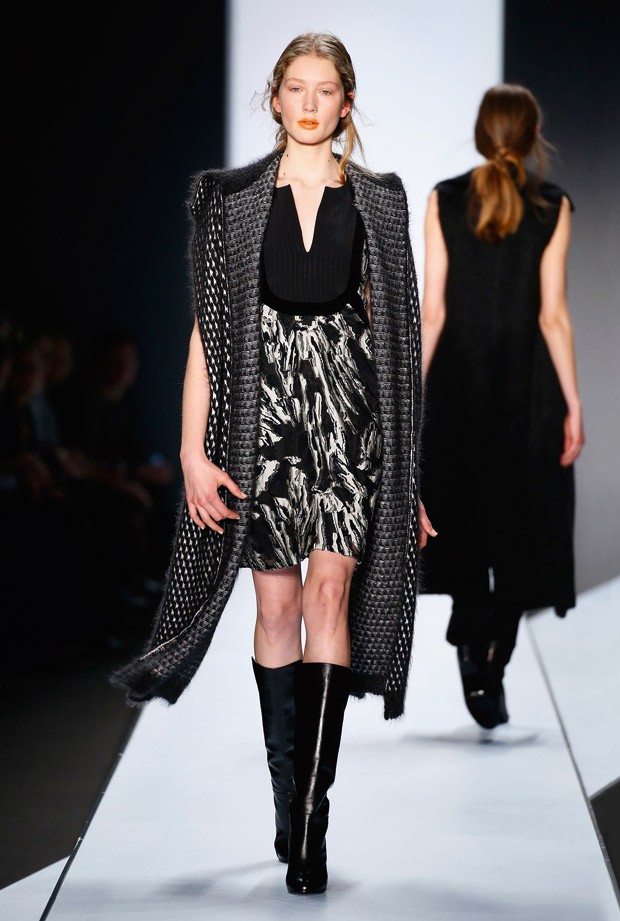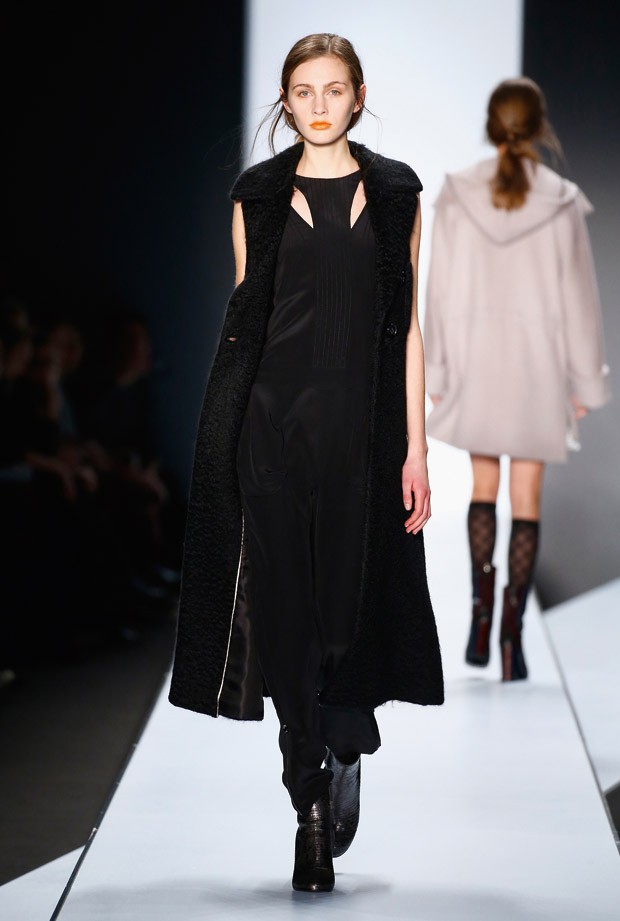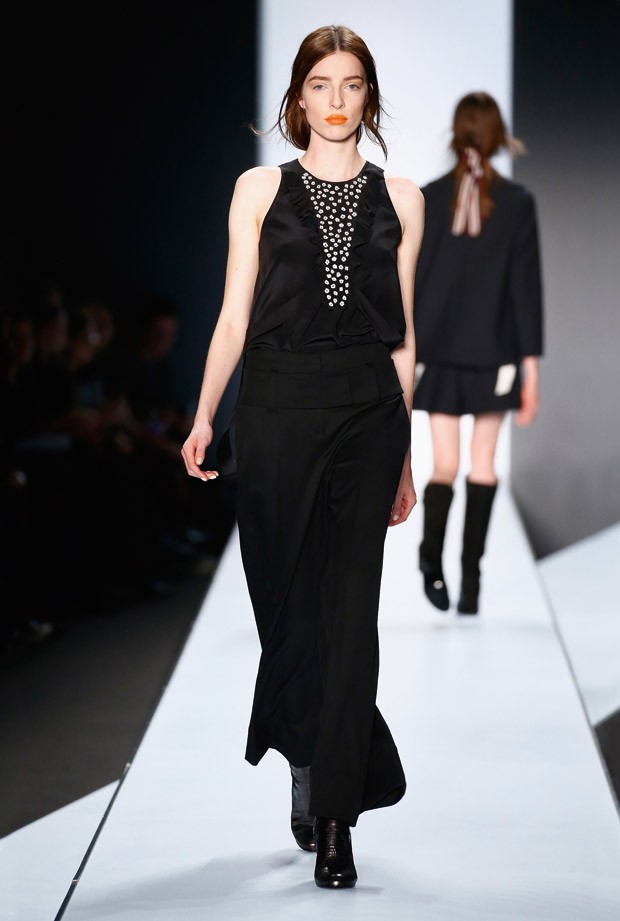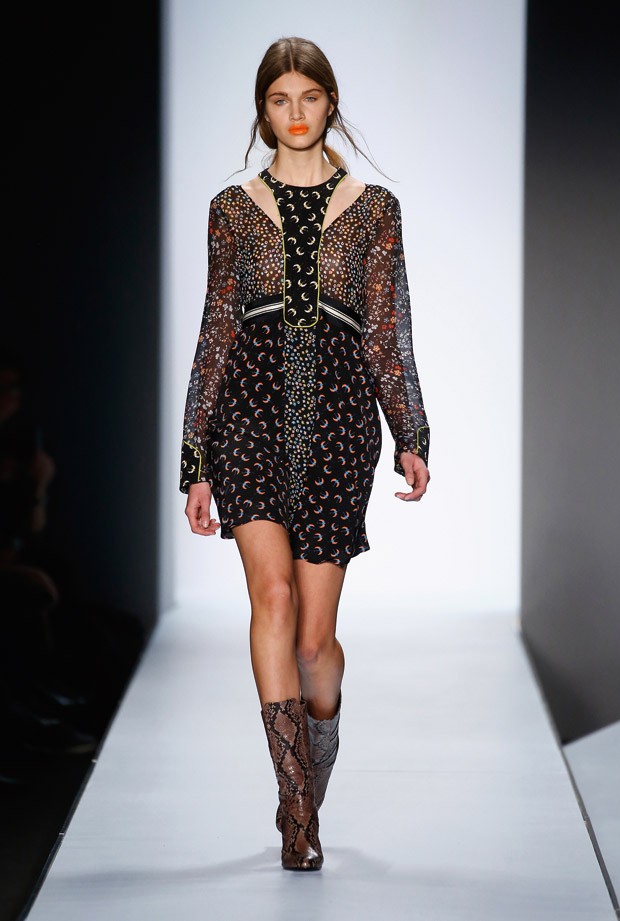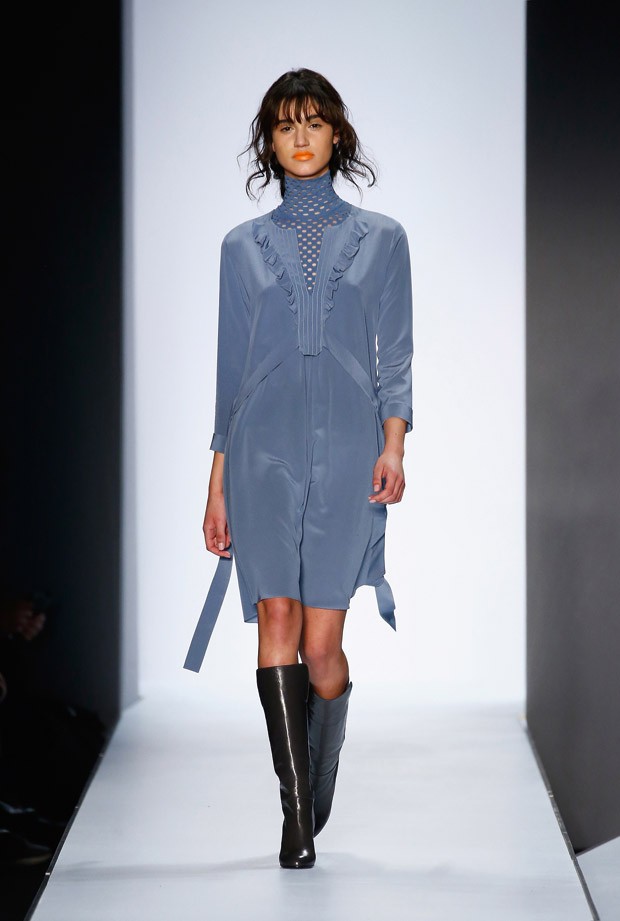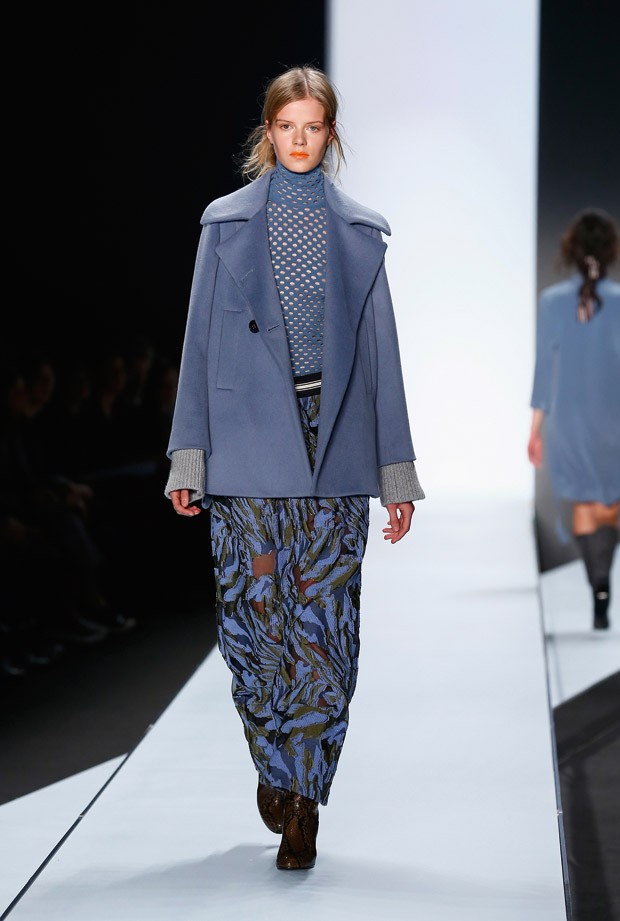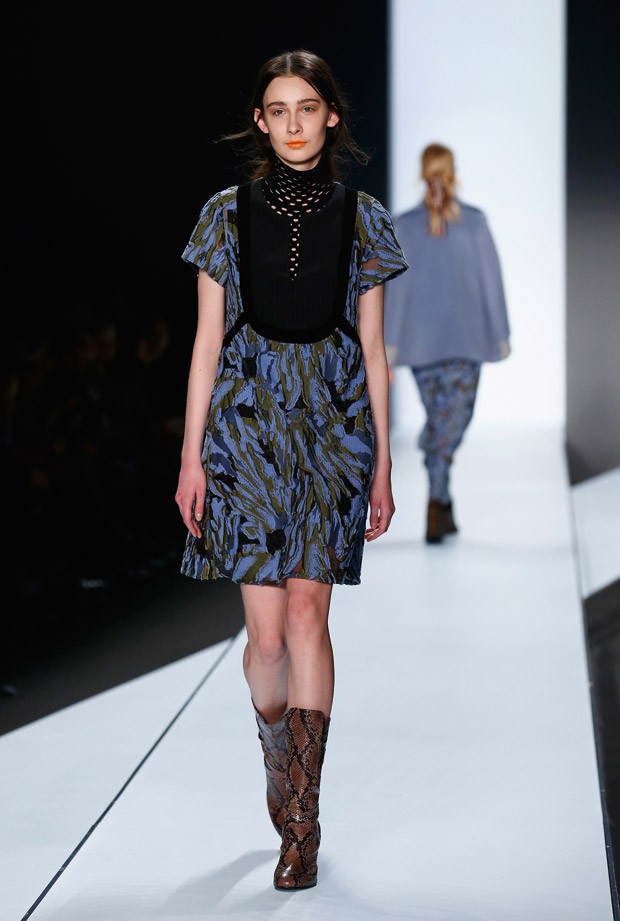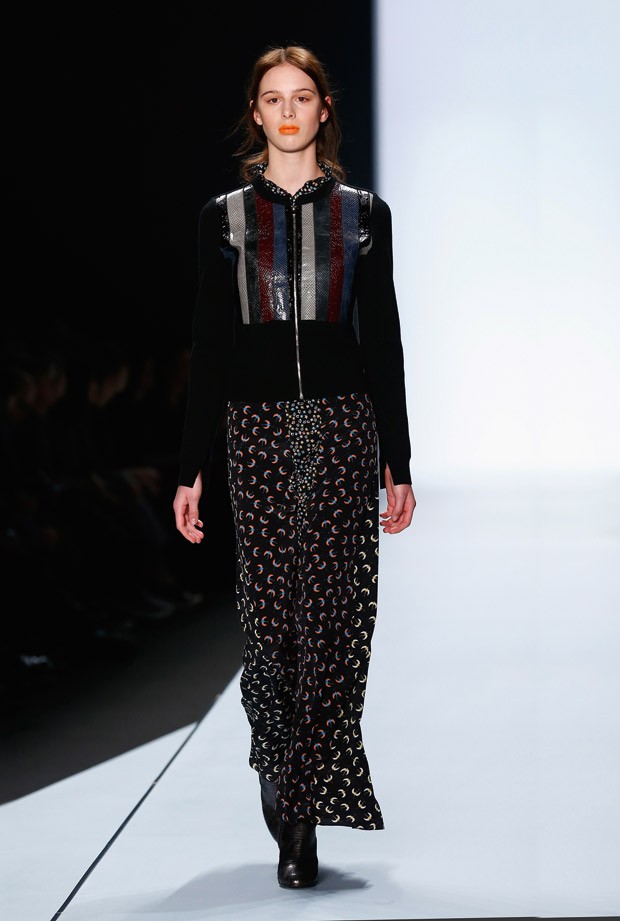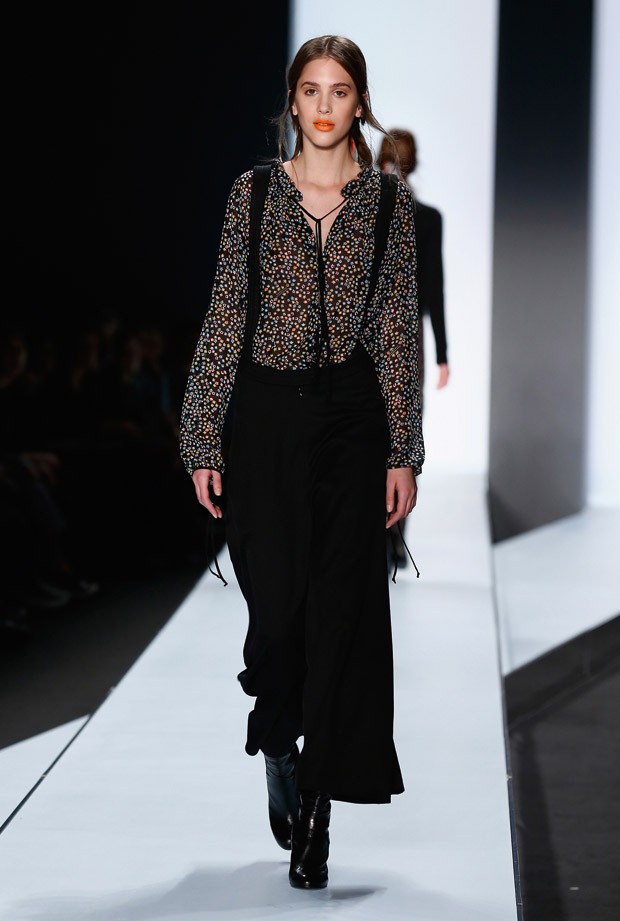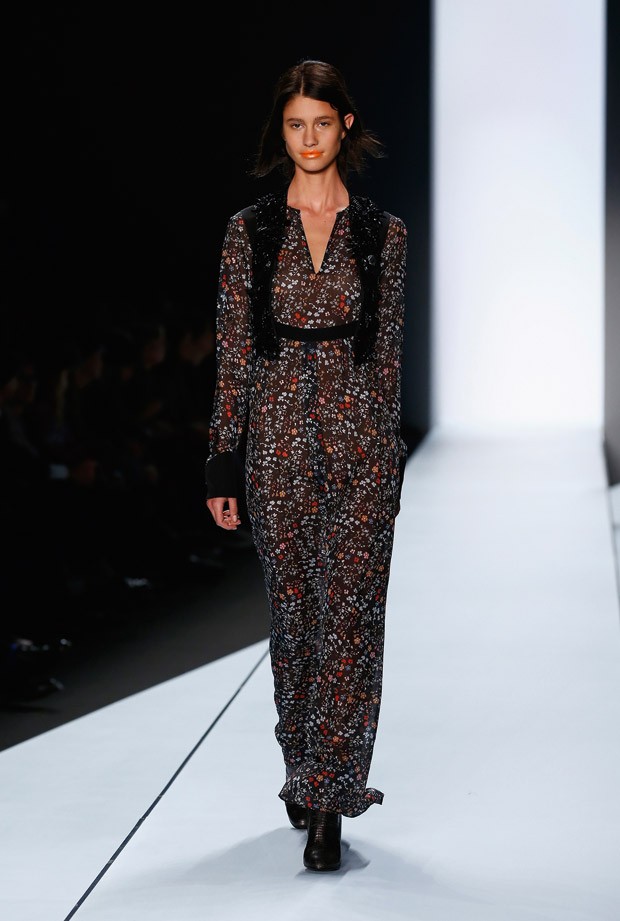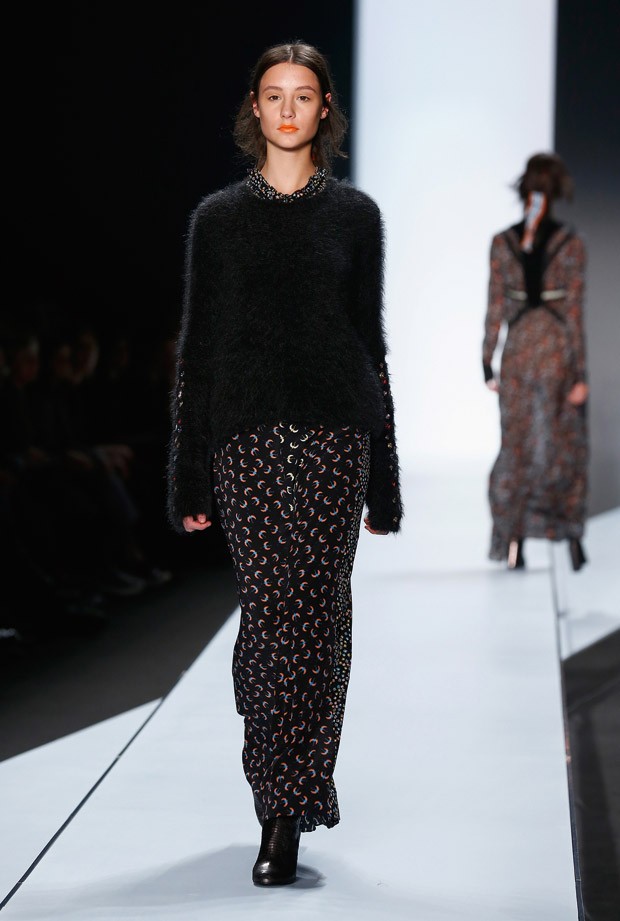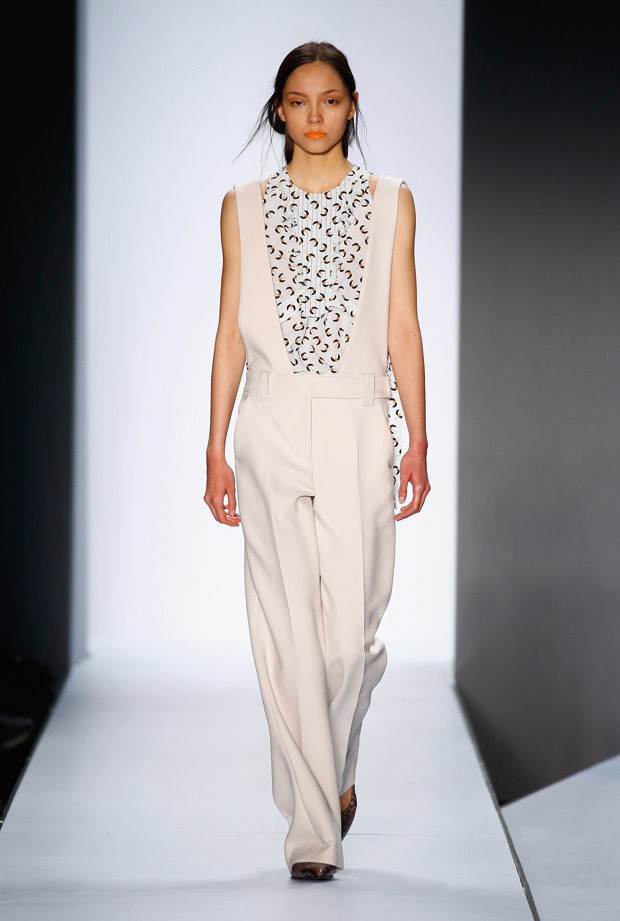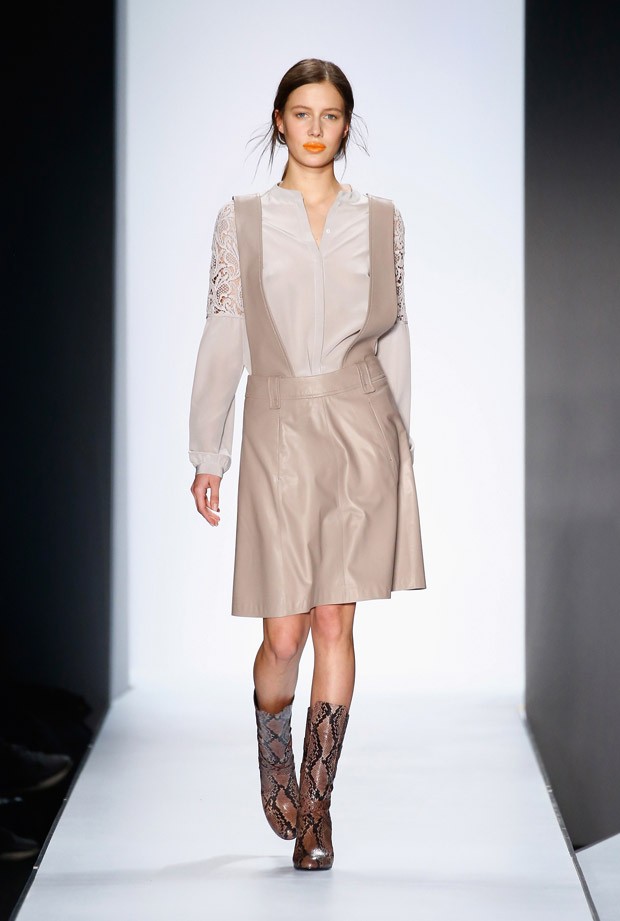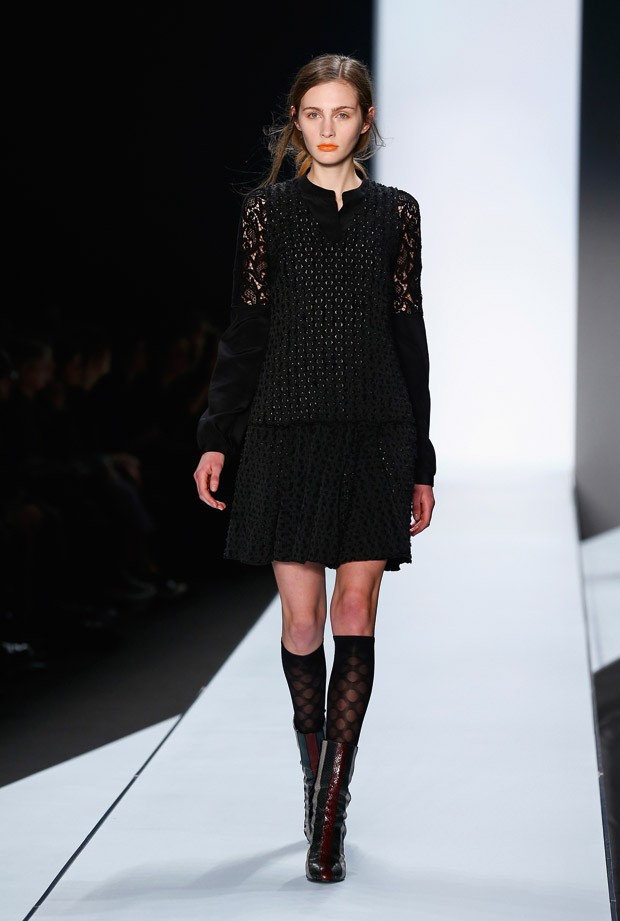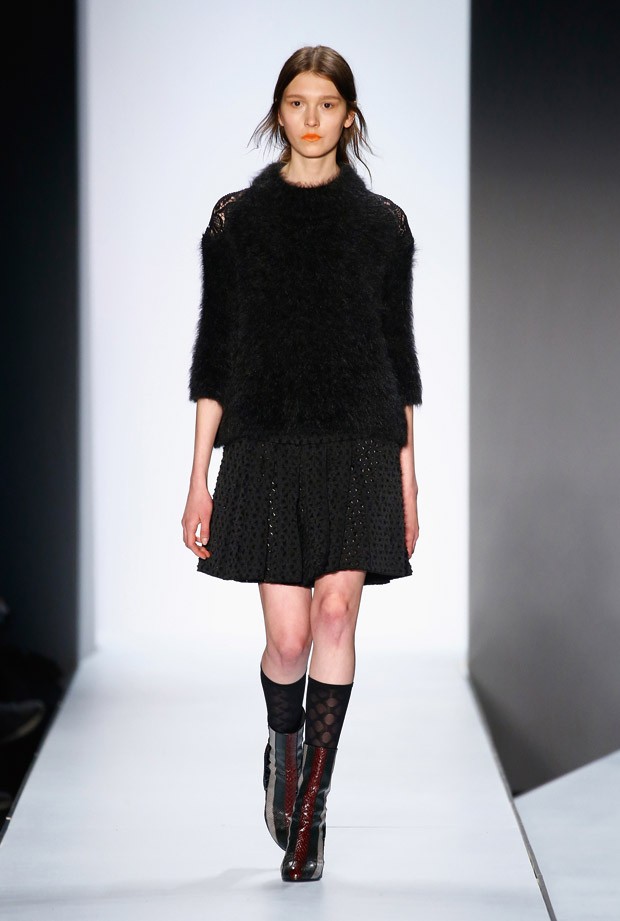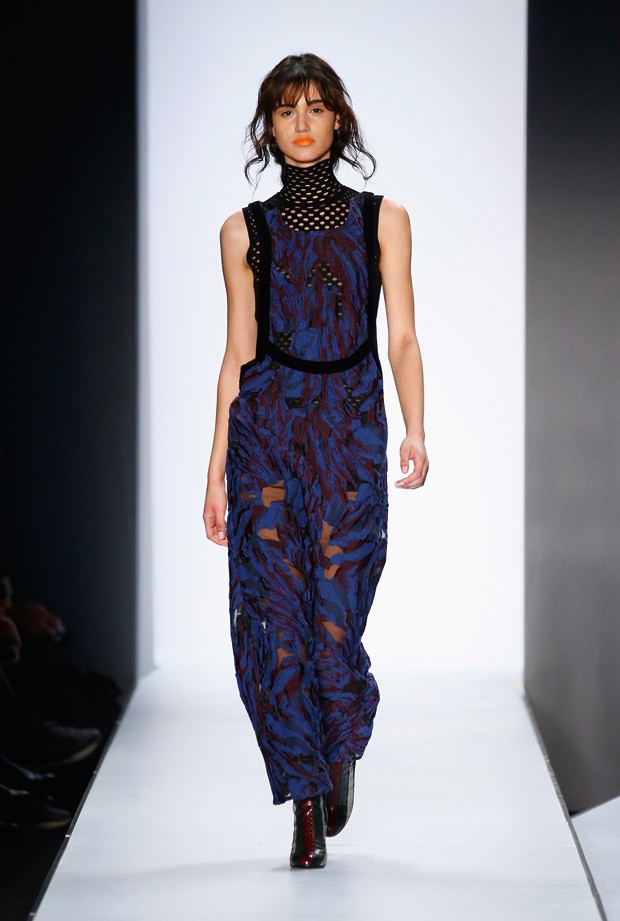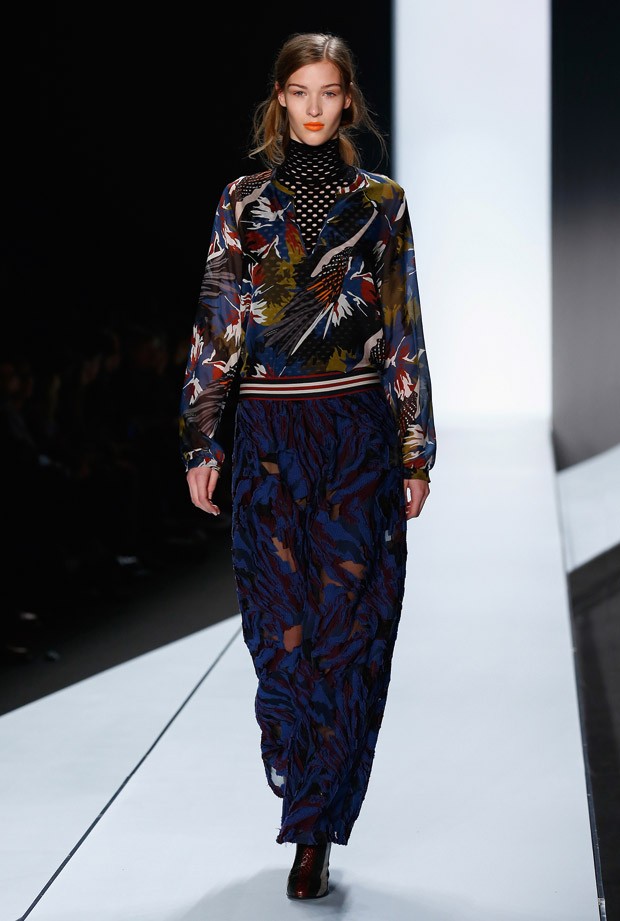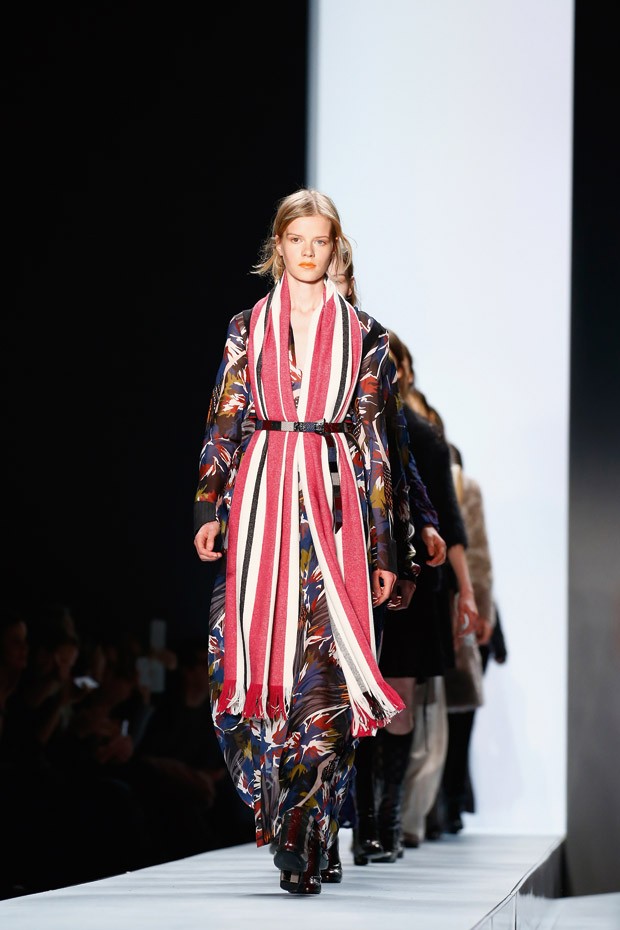 Review by Sussan Zeck for D'SCENE Magazine
Picture Credit: Dorothee Schumacher/ Mercedes- Benz Fashion Week Berlin
Website: www.dorothee-schumacher.com