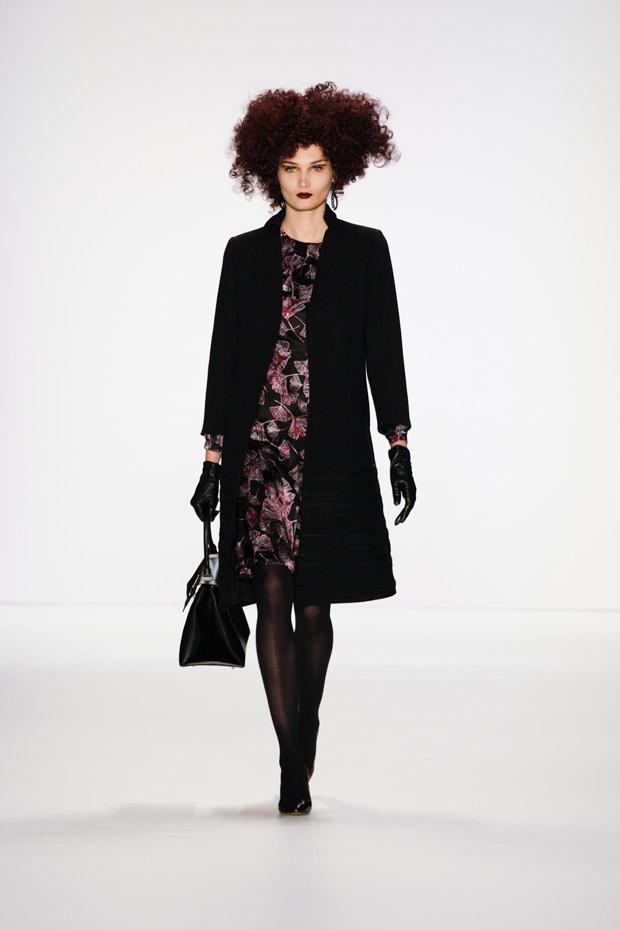 One of the most celebrated German designers, Guido Maria Kretschmer, presented his A/W 2016 collection "Ray of Life" on the 20th of January 2016, the second show day of Mercedes- Benz Fashion Week Berlin. As always, when the designer darling calls, tickets were highly sought after and the question of the day was: who is going to see Guido Maria Kretschmer in the evening? Needless to mention our excitement rose from hour to hour and we literally could not wait for 8 p.m. to come. This time, his front row was a highly prominent one anew, consisting of supermodel Karolina Kurkova, singers Vicky Leandros, Kim Fisher and Anett Louisan, Berlins' mayor Michael Müller, Berlins' former mayor Klaus Wowereit, Sabine Christiansen, German actress Simone Thomalla and many others.
RELATED: FIND MORE FW16-17 COLLECTIONS FROM BERLIN FASHION WEEK
For A/W 2016, the German design prodigy took its inspiration from the leaf of the ginko tree. Print- wise, this motive could be noticed on various of the collections' blouses and scarfs. Throughout the collection, it was displayed as an important and constant design element, it could even be detected as woven textile and embroidery on his endlessly elegant evening dresses. The ginko symbolizes strength, hope and long life. This symbolic meaning was echoed by the collections' theme "Ray of Life".
"Ray of Life" focused on womenswear which was harmoniously united with suitable accessories, for instance shoes, scarfs and highest quality bags. Worth of mentioning is likewise the fact these were produced in selected manufactories in Italy due to the demand of premium processing standards plus finest fabrics. His use of warmer materials deserves devotion: wool and cashmere mix built the base for pants and long sleeve shirts. Completely compelling!
When we had a closer look at his precious pieces, we perceived velvet could be found in two varieties, namely as Cupro velvet and as black shimmery velvet. Absolutely astonishing!
The major color scheme of this collection was dominated by sundry shades of black and green. Albeit also safran, creme- white and rich gold were presented. Simply sophisticated! In addition to those mysterious tones, red loomed large. Scarlet, magenta and russet gave the looks their very special flair. The striking magenta enriched coats, but also blouses and created looks that stayed in mind. As his red highlights were so well dosed, those outfits did not scream for attention but just impressed by their very special detail- awareness.
Moreover we witnessed red as inspiration for the hair- and beauty looks of the models. They were wearing a red wig which underlined their strong and powerful character. The lips of the models were kept in seductive rosewood, in addition to that a high eye- liner was worn with fair complexion.
In this season, Guido Maria Kretschmer focused on the "everyday look" appeal of his creations, i.e. all outfits were suitable for daytime and could be easily transformed into breath- taking, glamorous date night outfits. The heels and heads of the models were kept high. Simply seductive!
His evening gowns and cocktail dresses radiated femininity and glamour, with just the right amount of each. Cut- wise, several ideas were shown and implemented.
The show end was charming: a bride in a floor- length, white wedding dress embellished with sequins strolled down the runway, accompanied by two flower girls. After that last look, Guido Maria Kretschmer appeared with a white bouquet on the catwalk and gifted the flowers to the star guest of the evening, Karolina Kurkova.
We will definitely keep an eye on Guido Maria Kretschmer and all upcoming collections!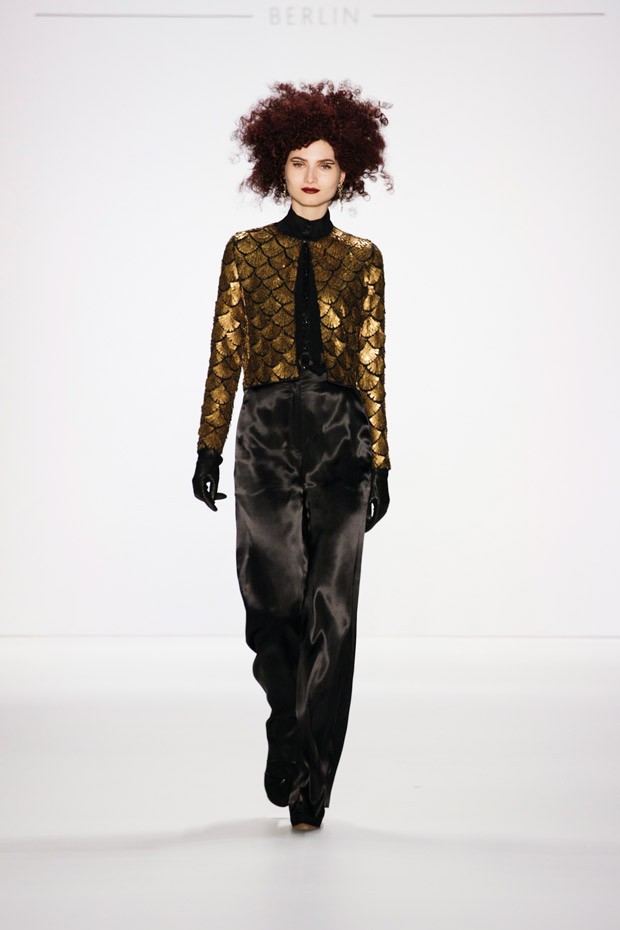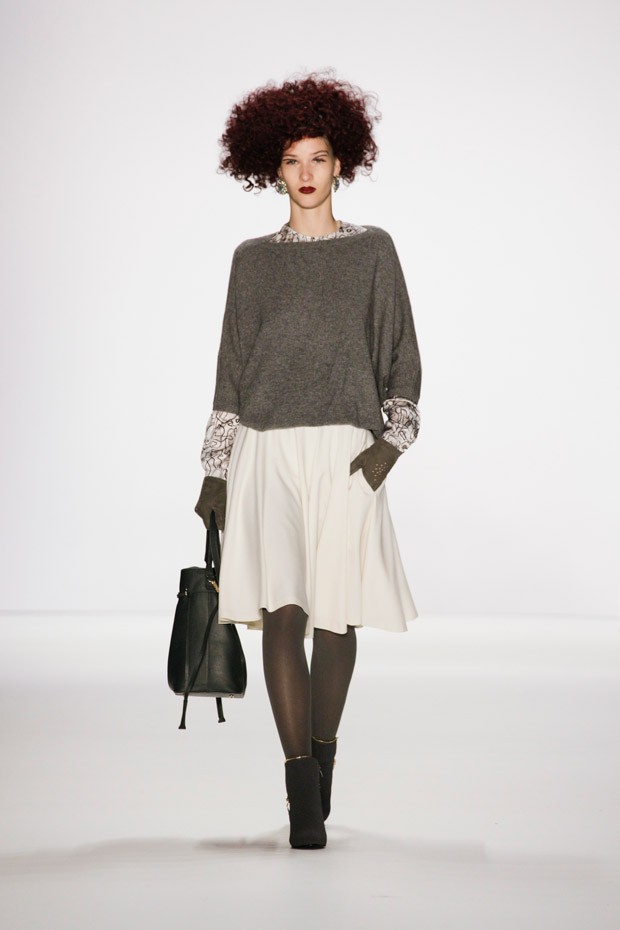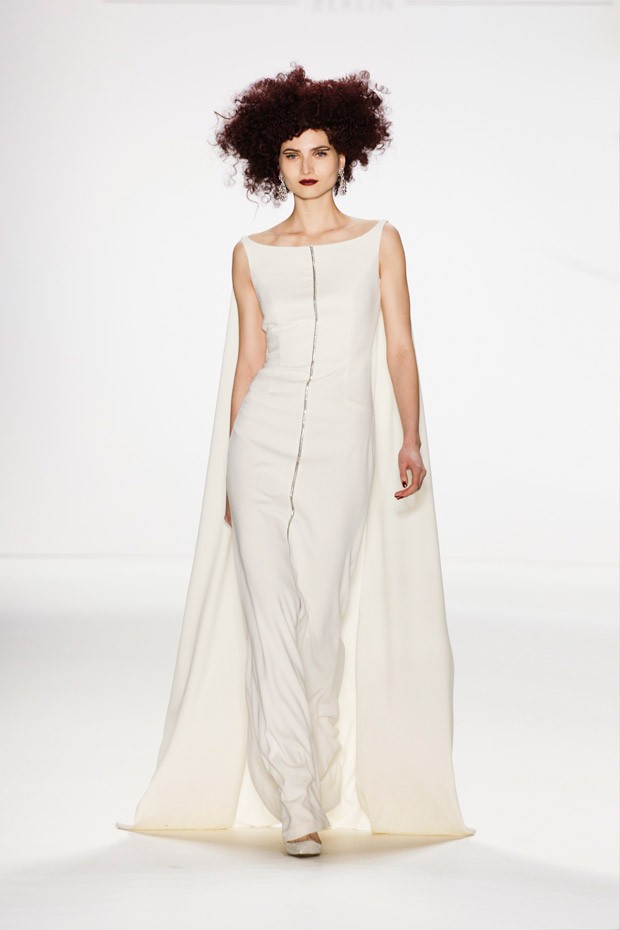 Review by  Sussan Zeck for D'SCENE Magazine
Catwalk Pictures: MEINWELT PHOTOGRAPHY
Red Carpet Pictures: Matthias Nareyek
Official Website: www.guidomariakretschmer.de