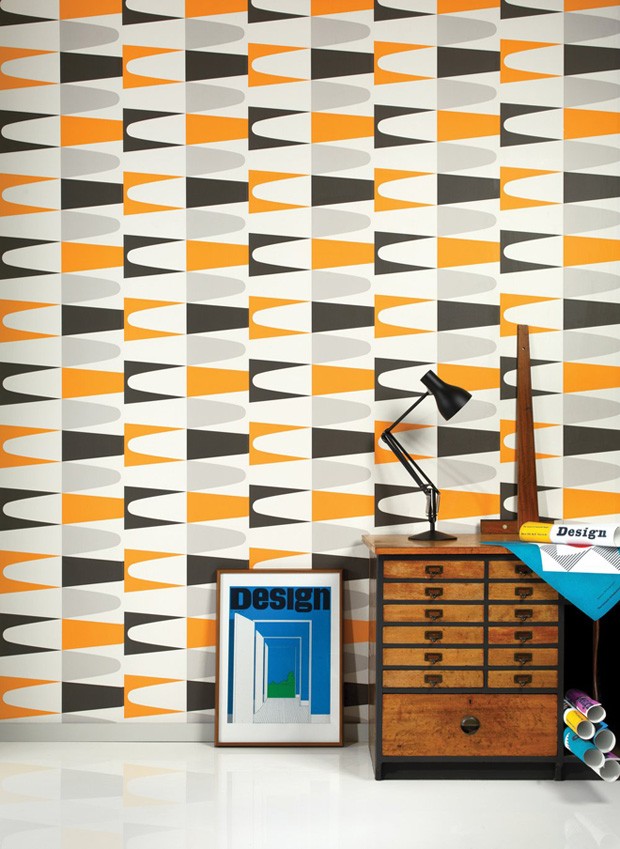 Most of us like to have a modern feel to our house but it can be a challenge if you don't live in a new build property. The most important aspect to the modernity of a house is obviously the inside and there a whole range of ideas you can implement to make this happen.
We focus on some ideas and products which can bring you the modern edge.
You can always try some iconic wallpaper designs which are far removed from the traditional. Interesting designs include Kelly's Ikat white by Dragons Den supremo Kelly Hoppen (you can see Kelly's interior design in the image above) – this great design mixes a bold silver design and abstract shapes. Another designer is Wayne Hemingway and he has created Carnival Zest which certainly brings a new twist to 1960's wallpaper which may be still lurking in some houses.
If you want mainstream design that is functional there is always Ikea which is famed for its design and ease of use. However, unless you have a big budget you will certainly be spending your weekend with a mini allen key trying to understand the instructions on that new flat pack.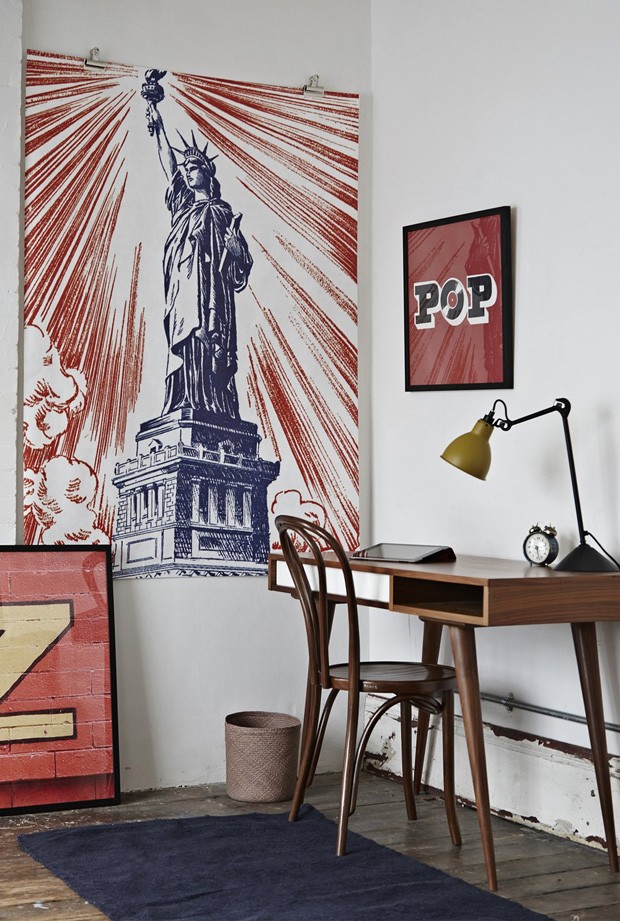 A website called Dwell has some interesting designs such as a Sicily circular freestanding cupboard – it certainly provides a different idea to your normal run of the mill cupboard. You may decide to replace your bed as you spend 1/3rd of your time (if you are lucky) in bed. Bedstar are an online bed retailer where you can replace it with a sale priced wooden bed if you have a limited budget. With help available both online and through web chat as well as the traditional phone you can get help finalising details in order to modernise your home. For a real standout piece why not also consider the hallway, John Lewis have this great item designed by Terence Conran and it can give a real wow factor to give a great first impression.
If you are struggling for idea why not invest in a interior designer who can give you help and the correct nudge into buying the right items for your home. They may not be as scarily expensive as you think – the big retailer Next at Home offer this service which may be surprising. They are called home design consultants so why not give them a try if you are really uninspired or don't know where to turn to next.
Having a modern home is a pleasure but good advice is to seek other advice, trust your instinct but also not afraid to take a risk – fashion rarely follows the norm.
Find more interior design ideas on Design Scene.