German designer Anja Gockel presented her A/W 2016 collection on the 20th of January 2016, the second show day during Mercedes-Benz Fashion Week Berlin. With that show, the german brand celebrated its 20th anniversary as well. Due to these circumstances, we were eagerly awaiting something sparkling and shining and we were not disappointed. But more about that later on. First of all let us focus on her inspiration: For that collection, she took her inspiration from Burmese freedom fighter and Nobel Price laureate Aung San Suu Kyi who supported her native country Myanmar on its way to a peaceful democracy in the late '80s. What fascinated and likewise inspired Anja Gockel about that woman was her free spirit, courage and remarkable persistance. Albeit also her Far Eastern philosophy of life paired with her positive attitude and energy influenced her creations.
Color- wise, this collection expressed pure joie de vivre. It was time to celebrate and Anja Gockel celebrated in style or, to say it more precisely, with striking hues: eye- popping orange, lemongreen and petrol will add a real refreshment in any autumn/ winter's wardrobe. Promised! In fact also her mesmerizing metallics deserved devotion. They literally glam up every outfit. They were mainly not shown tonal, but considerably more like a rainbow of metallics. Who said in winter we do not have the right to sparkle and shine? A few more restrained, rather classy hues were revealed as well, for instance gainsboro, night black and cobalt blue. That colour choice was made for the cosmopolitan woman who celebrates life and does not take herself or her clothing too seriously.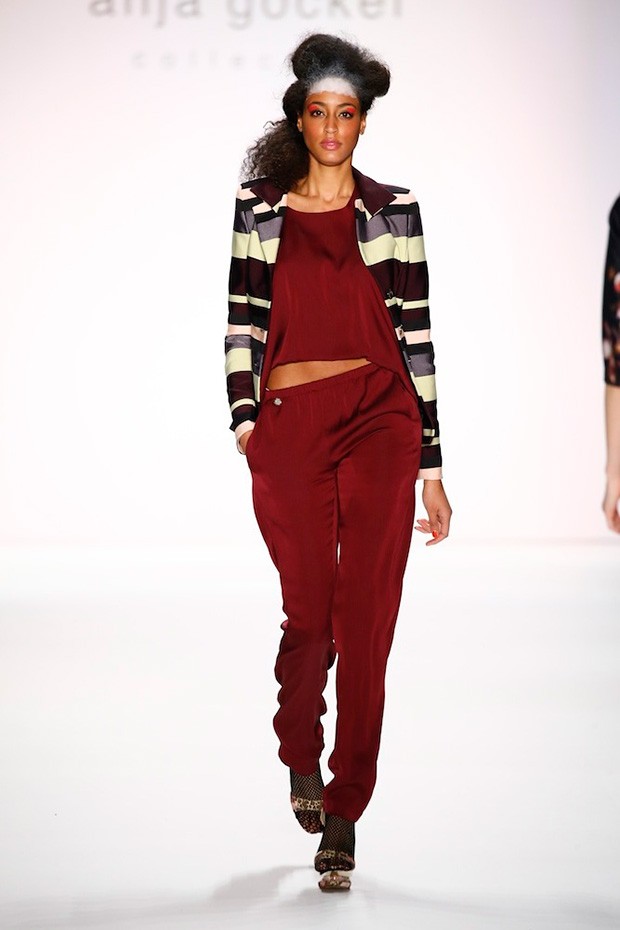 The whole collection could be seen as an ode to celebrate cosmopolitan, powerful women and therefore various of its pieces were accentuated on the waist. Furthermore A-line skirts underlined the feminine, lively character of the looks.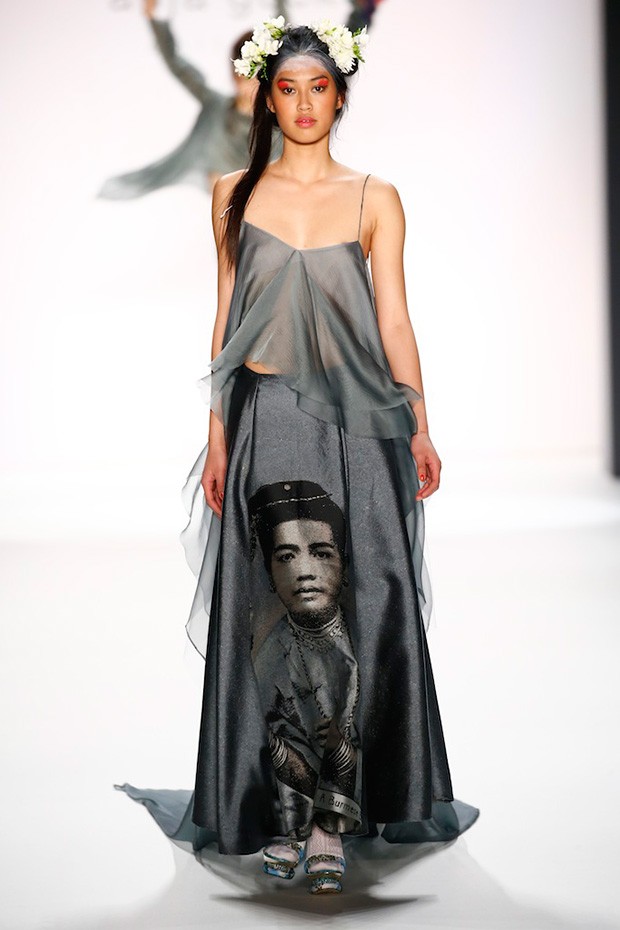 As metallics were a big trend in previous seasons and are still on the radar, so is faux fur. It could be found in this collection as well, our favourite piece was a sleeveless faux fur coat. The range of materials was multifarious, ranging from jacquard, sophisticated silk to cosy cashmere. Those rather light materials underlined the light- hearted spirit of the collection. Worth of mentioning was also her shoe choice, wedges which will, let us say, make you stand out of the crowd. One of the highlights of the show was an Asian wedding dress that ended the show. Smooth!
Happy Birthday, Anja Gockel! Keep on keeping on!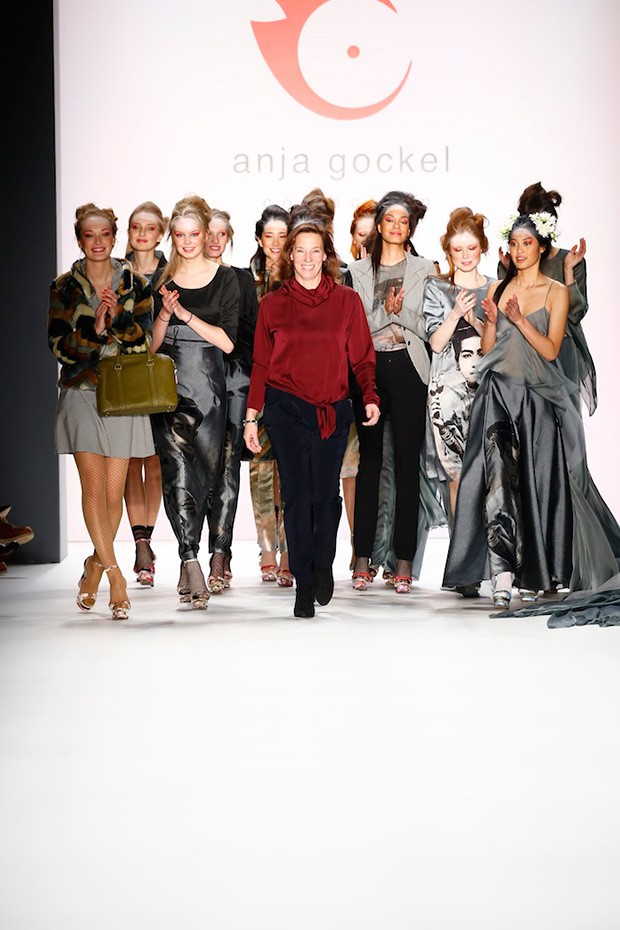 Review by Sussan Zeck for D'SCENE Magazine
All  images courtesy of Anja Gockel