When you are a few days shy away of a billion views on YouTube then like XENIA DELI you can say you are the star of one of the most watched video on the globe. However for our March 2016 cover star the now famous Bieber video was just another day at work.
Taking the modelling scene by storm Xenia is currently based in Los Angeles and has her eyes set on a successful modelling career transitioning into acting. With jobs for Victoria's Secret and LOVE Magazine in her portfolio that dream is heading in the right direction for Xenia, who sat down for an interview with DESIGN SCENE team on our shoot in LA by Fashion and Celebrity Photographer Elias Tahan.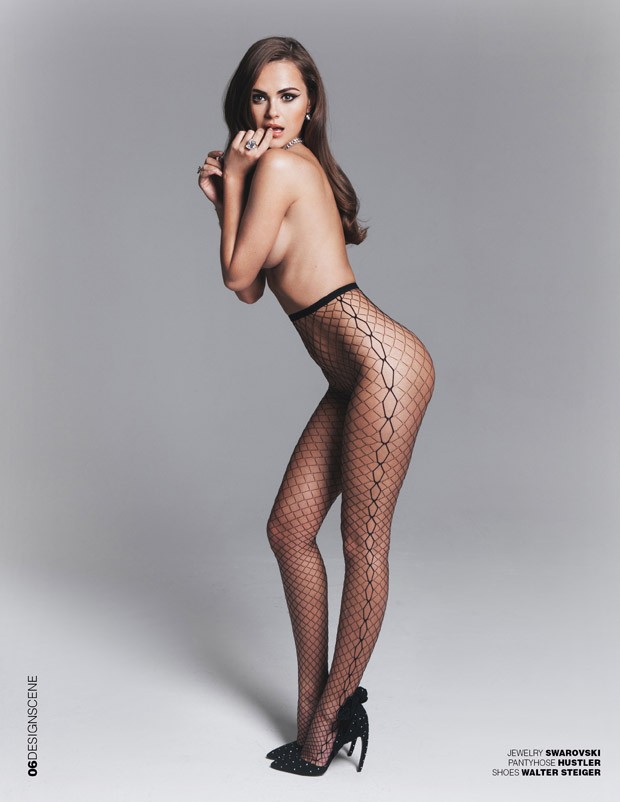 How were you discovered?
I was discovered around four years ago by an amazing photographer Gavin O'Neill who I worked on an incredible shoot in Los Angeles. Afterwards Gavin was the one who introduced me to my agency, and that is how I started modelling.
Best modelling advice?
Be yourself! Whatever you do, do not pretend you are somebody else.
What would you do if you were not modelling?
If I was not modelling I would probably work in education, most likely I would be a teacher in a school. I love to work with kids, besides modelling teaching is my other passion.
What is your favourite city?
Of course Los Angeles! I don't know why, but there's simply something magical about this place. The people, the energy, the life style, everything about it amazes me.
How would you describe your style and do you have a signature style piece?
Simply said, casual-classic! if I can call it that! I prefer casual clothes but I love to mix it in with a classy element! Whether it is a pair of chic hills or a well designed handbag.
When you are off-duty, what does your every day outfit look like then?
When I am not on the shoots, I try my best to stay very cozy. That is why I usually choose comfortable clothes, doesn't get more comfy than sweatpants and UGGs!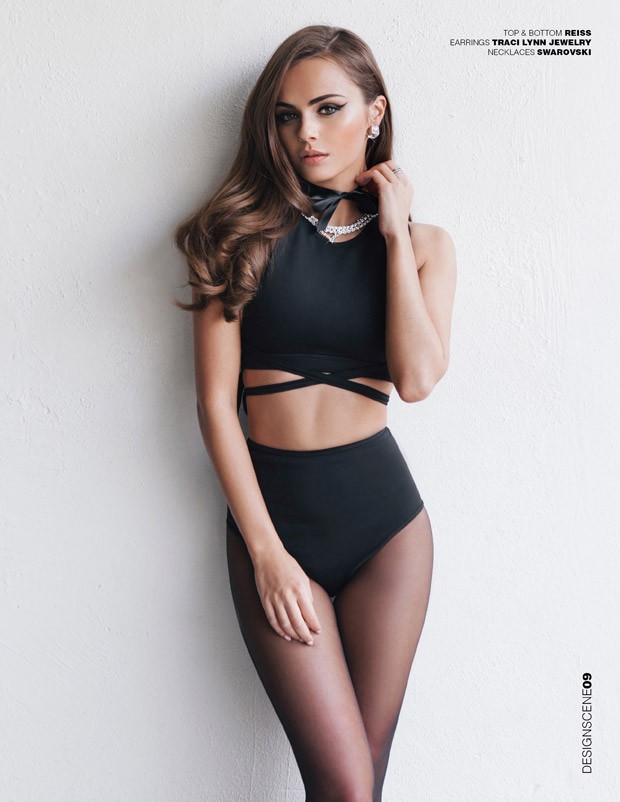 Do you do anything to your hair?
Yes of course! I like to say 'I feed my hair'. You just have to treat your hair as if it was truly alive. It needs care, it needs protection and of course vitamins. I get asked often how I keep my hair so healthy while working as a model. Most definitely with this job your hair gets damaged quite quickly. However for me it is pretty simple. I use a lot of masks. The heat protection spray is very important, but so are the serums I use to prevent split ends.
Naturally now I have to ask you, what are your beauty essentials?
I have to say I do not use a lot of makeup. However I always have with myself a few important things, a lip balm as well as lip and eyebrow pencils and when in need I suggest keep a concealer close by.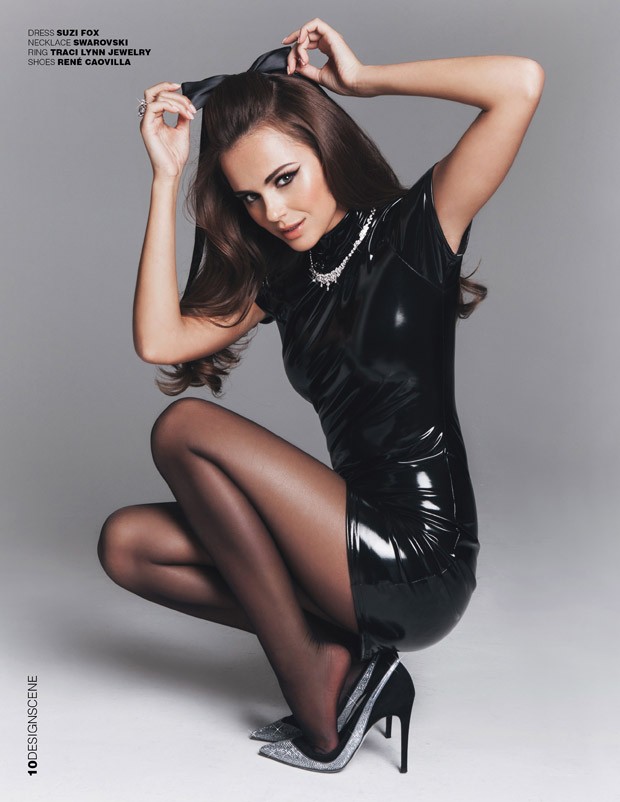 When it comes to your wardrobe, who are your favourite designers?
When it comes to shoes it's easy, it is definitely Christian Louboutin. If I am to choose a good bag I know I'll always find what I like at Prada. These days when I am to put on a great outfit, I know I won't go wrong if I choose Saint Laurent by Hedi Slimane.
You appeared in Justin Bieber's "What Do You Mean" video. How was it like to work with him?
Needless to say it was an amazing experience to be part of a such a massive project. No doubt hard work, however at the same time tremendous fun. I have to say from a few celebrities I met Justin is one of the nicest. It was very easy to work with him. He made sure to make everything natural and easy going. No need to mention I was worried about the intimate part of the video shoot. But what was important he took everything very professionally and then it just became so easy to work on the set with him.
It was one of the most watched videos of 2015, did you have a chance to work with Justin before that shoot?
We worked together only once, actually the first time we met was on the shoot of 'What Do You Mean' video.
Was that your first acting experience?
Actually it was not! I also played on The Mindy Project by Mindy Kaling, but it was a very short role.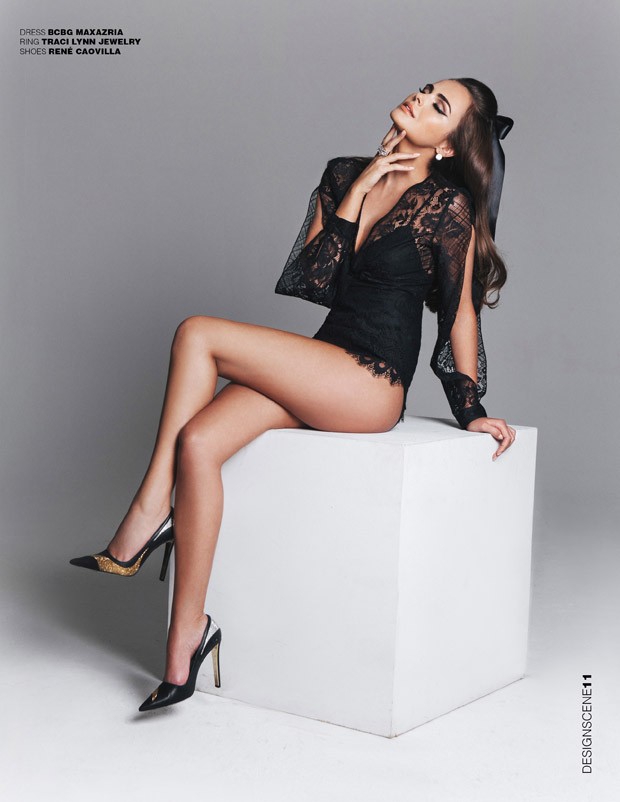 You have a great following on social media. How are you dealing with so many fans? What was the funniest comment you've received via social media?
I have to say I love my followers. I guess just like everybody sometimes I do get a few bad comments, but most of the time I get very nice messages and comments. Can't really single out any, there's just too many coming in every day. I definitely do get some very hilarious ones, but I'll keep those for the next time.
Where do you see yourself in 10 years from now?
I see myself as a good actress, but also an amazing mother to three kids. Overall, a happy woman who did something special with her life. Who enjoyed being young but also worked hard to get the best out of her career. True soul satisfaction.
Photographer Elias Tahan – eliastahan.com
Fashion Stylist Alex Sweterlitsch
Makeup Artist Cynthia Rose using MAC Cosmetics
Hair Stylist Kristin Heitkotter at Tracey Mattingly using Oribe and T3 micro
Model Xenia Deli at ELITE Models Los Angeles