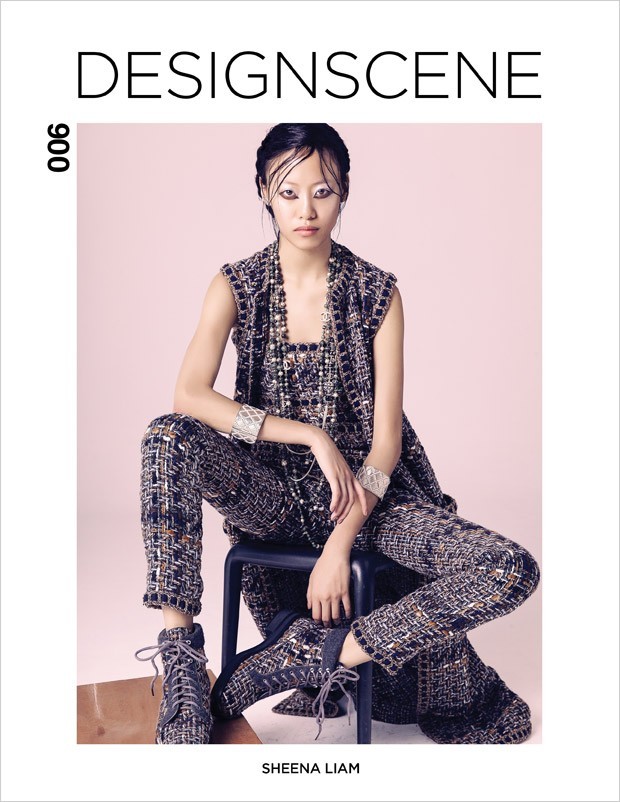 After being crowned the winner of Asia's Next Top Model Cycle 2 back in 2014, Malaysian model Sheena Liam has scored numerous international covers and walked the runways of London Fashion Week for designers such as Simone Rocha and Mariana Jungmann. Recognized by her signature bleached blonde hair from the competition, Sheena recently decided to go back to her jet black hair look from when she first started her modeling career. DESIGN SCENE sits down with Sheena to discuss on post reality TV career and her experience of being in the international scene.
Its been 2 years since winning Asia's Next Top Model Cycle 2 , how has it changed your life?
It has opened doors to amazing opportunities, being able to travel to so many parts of the world I could only dream of. Coming from a small town in Malaysia, one of the highlights was my trip to New York where I finally got to witness the transition of Summer to Autumn. Let alone front row invites to New York Fashion Week, it was surreal being front of house instead of backstage for a change.
Read more after the jump:

What would you have told yourself, if you were able to turn back time before the competition?
Since day one, I was constantly stressing myself out and fixated on how to better improve each week to win the competition. Yes, I did win in the end but given the opportunity I would have told my past self to really enjoy the moments and have more fun.
You gained quite a social media following and fan base while the show was airing. How do you keep up with them with your busy schedule?
To this day, it still feels weird having fans. I do constantly try to respond and engage with my fans on social media whenever I find the time. Breaks in between shoots or while stuck in traffic are times you see me most busy on the phone.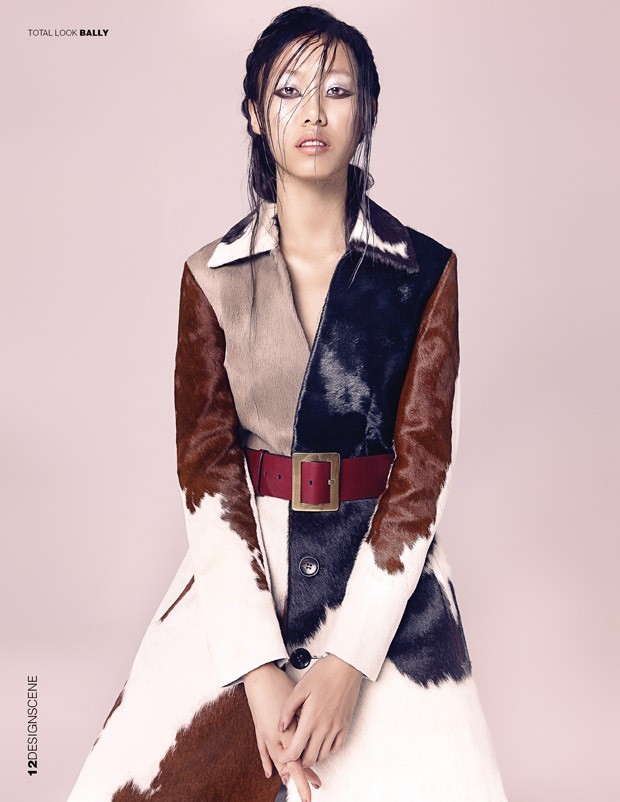 When there are fans, naturally there are "haters" too. After winning, there was quite a lot of cyber-bullying leading even to extremes such as death threats. How did you cope with it?
It was very frustrating and ridiculous in the beginning. With easy access to technology, people tend to post what ever they want online. I try my best to ignore and not retaliate as I do have fans who are minors following me. There was one time I stood up for myself as a false misleading statement was being made about me which went viral. Thanks to my fans, I was very touched to see more then 600 messages of support the next day.
What is your take on social media branding and how does it affect your modeling career?
There are cases where I do get booked for jobs for having a social media following. It does work as a plus point for the brands in terms of their marketing strategy. At the end of the day I think being as authentic as possible and staying true to yourself is key to an engaging platform. I'm not shy to post and let anyone know if I had a bad day, I'm only human and not a fan of creating fake persona or unrealistic ideals.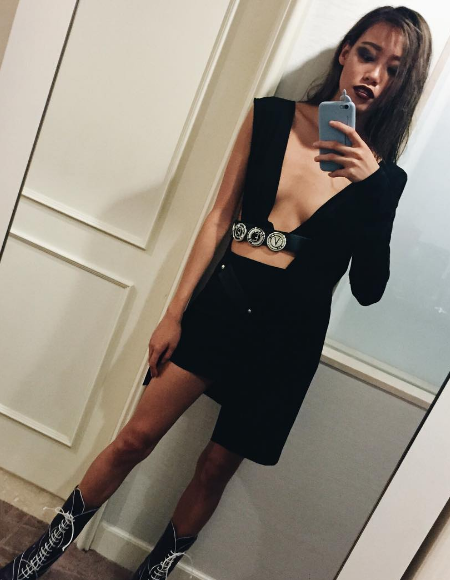 It was one of your biggest dreams to be able to work in the international scene ever since you started modeling. Tell us about your experience in London, has it changed your modeling perspective? 
It's changed! I feel a lot more confident with myself and my abilities. In the beginning of my career, I was too focused on the negativity and all the "what if". I should have just took a leap of faith and venture out of my comfort zone. My last trip was such a fruitful experience and I look forward to venturing into more fashion capitals.
Bleached blonde hair was your signature look for many years. Why back to black (hair)?
I was bored of the blonde. It was nice to stand out for a while but maintaining it is so hard. It did look great freshly bleached then it would be dreadful after a week. I like challenging myself, I feel people were so obsessed with the blonde they forgot my other strengths.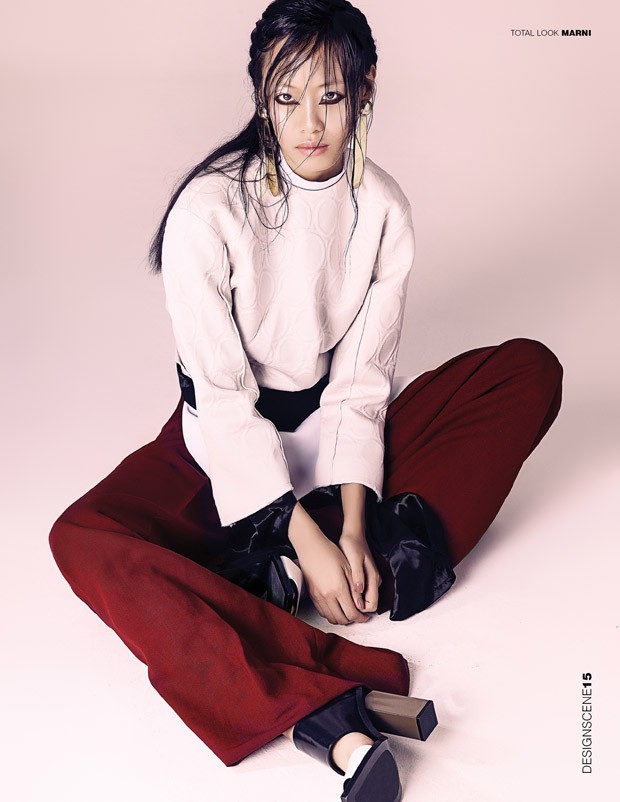 Dream client you wish to have the opportunity to work with?
I'd love to do one of those crazy huge brands with stores everywhere like Topshop or Uniqlo and see myself plastered in billboards across the world!
Most memorable job experience.
I guess having the opportunity to walk for Dianne Von Fürstenberg for Singapore Fashion Festival and meeting her in person was pretty cool. She was very nice and even kissed me on the cheek after the show.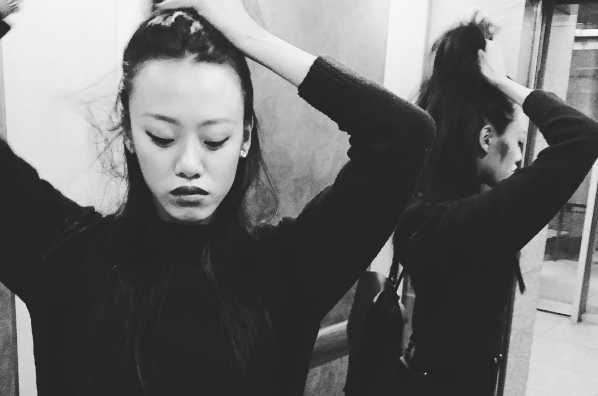 Worst job experience.
Worst experience is probably at this shoot where the client and the photographer were having a huge row and dragged me into it. It was a case where they both could not see eye to eye on the concept and started arguing on set. I was the most awkward moment for me where all I could do was nervously laugh when i felt like running out of the studio the whole time.
What can we expect from you next?
I will be heading back for London Fashion Week and Singapore Fashion Festival in August. I miss the adrenaline of being on the runway again.
Photographer Elvina Farkas at Anue Management
Photographer Assistant Lucas Milone
Fashion Editor Randolph Tan at Wilhelmina One
Makeup Artist Sha Shamsi using Chanel Cosmetics
Hair Stylist Andrea Claire using Bedhead by Tigi
Model Sheena Liam at AVE Management – www.avemanagement.com