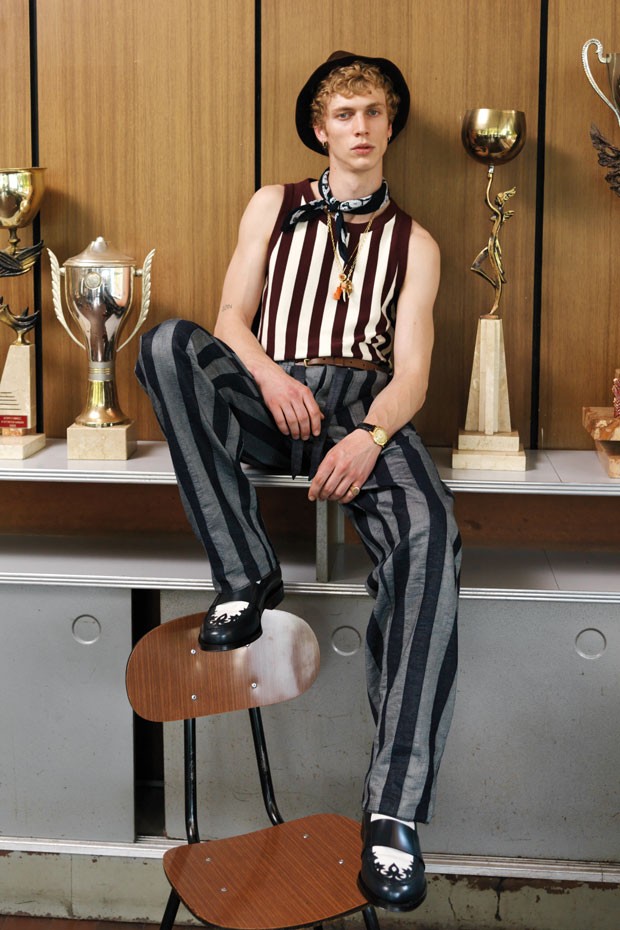 Designer ANDREA POMPILIO known for his elegant yet trend-setting menswear as well as always original take on coveted prints has presented his latest collection during the ongoing Milano Fashion Week.
RELATED: BROWSE SPRING SUMMER 2017 MEN's COLLECTIONS
The Spring/Summer 2017 collection is largely based on Andrea's memory of one of his early trips to New York.Back in the 90s, the designer spent a month living in Alphabet City, the Manhattan district known for its ethnic diversity and transforming identity, but also for its high crime rate. Now a gentrified territory home of trendy bars and restaurants, the area was then a colourful melting pot of Latinos and Afro-Americans, and still a fairly secluded universe populated by drug dealers, bad boys and their tough 'papis. Local Narcos, with sharp faces emphasized by big yellow lens sunglasses, were still the ones who ruled the community, doing business from empty-shelved bodegas. Demoded and yet alluring, sleek though constantly on the edge of bad taste, their retro aesthetics inspires this season's line-up. – from Andrea Pompilio
The spring summer 2017 brings the vertical stripe back in full force, however it also explores an exciting new oversize moment in today's menswear.
Discover more than thirty new looks by Andrea Pompilio after the jump: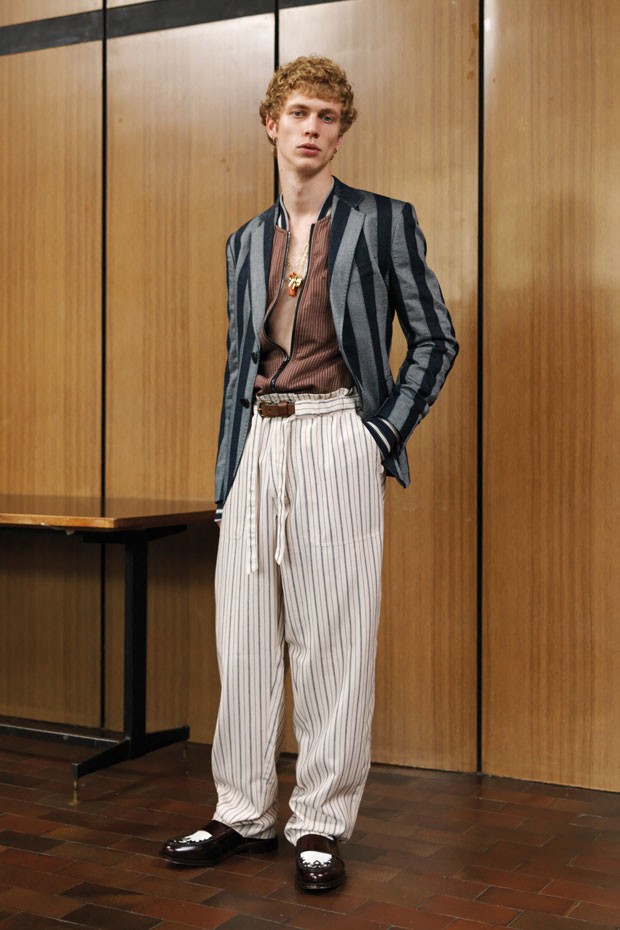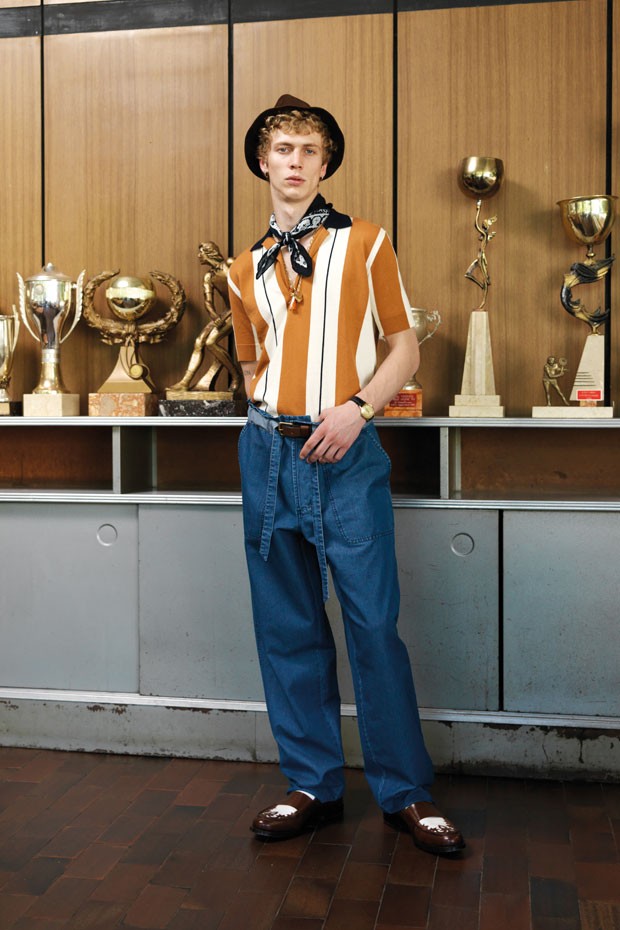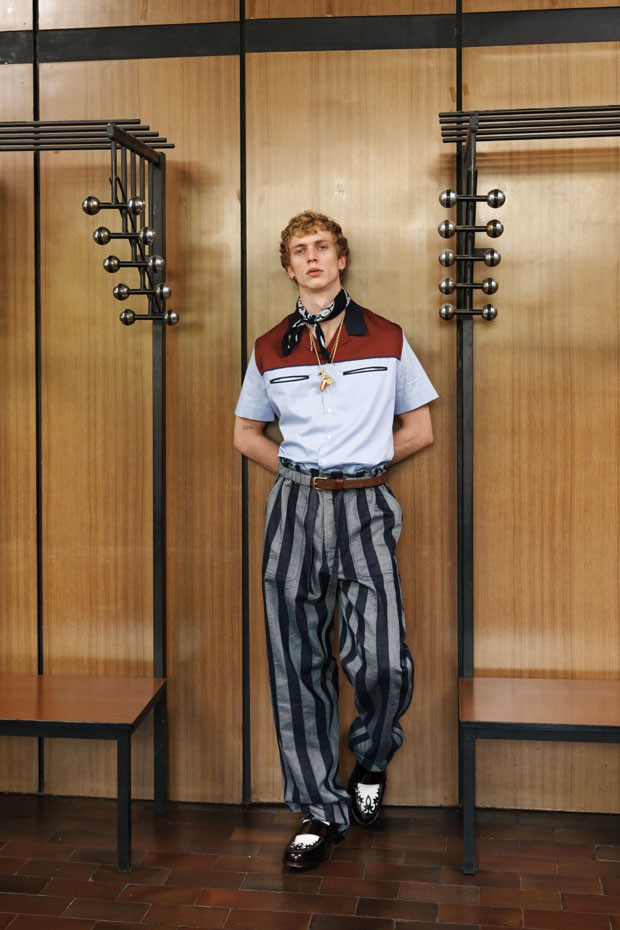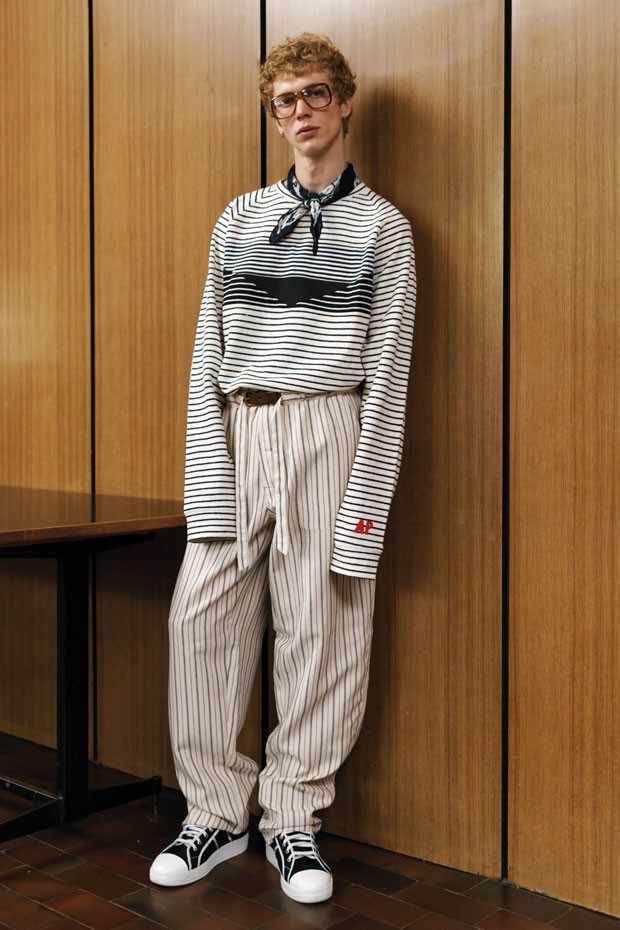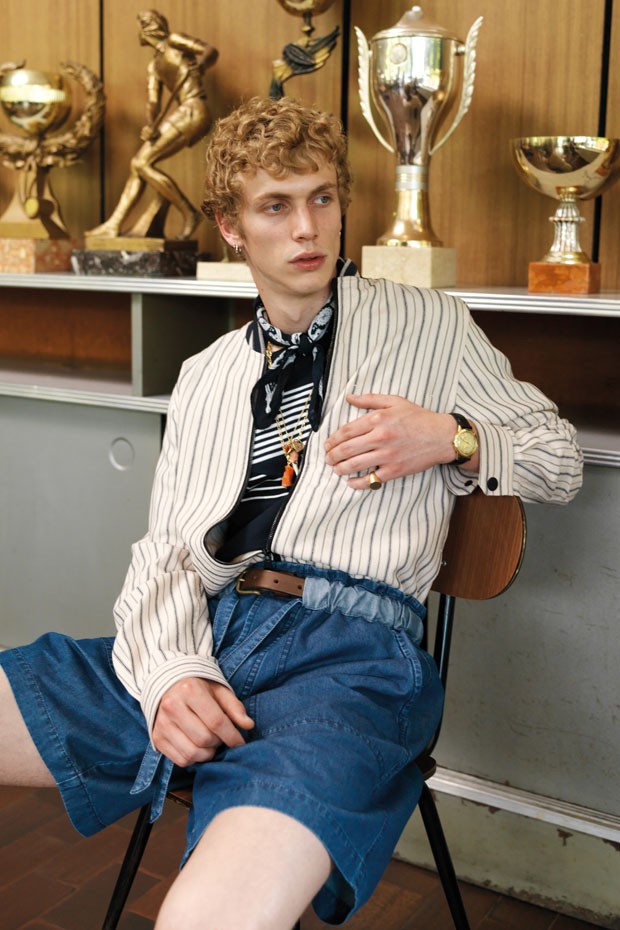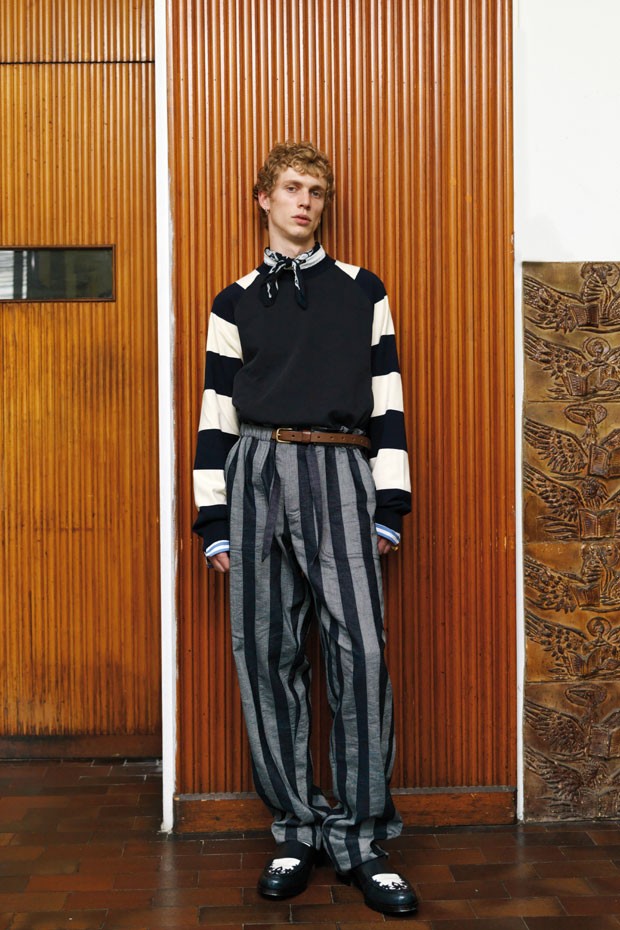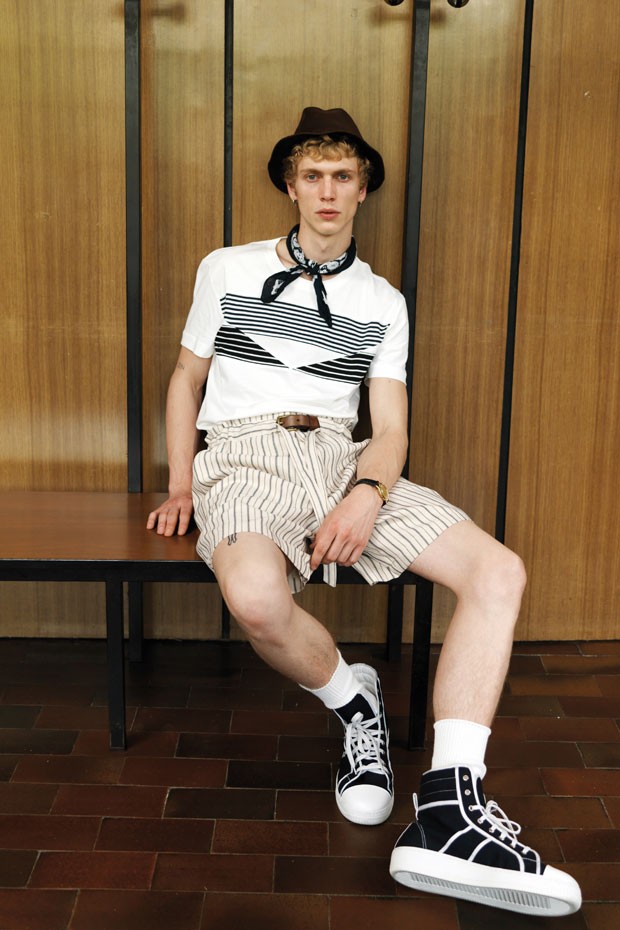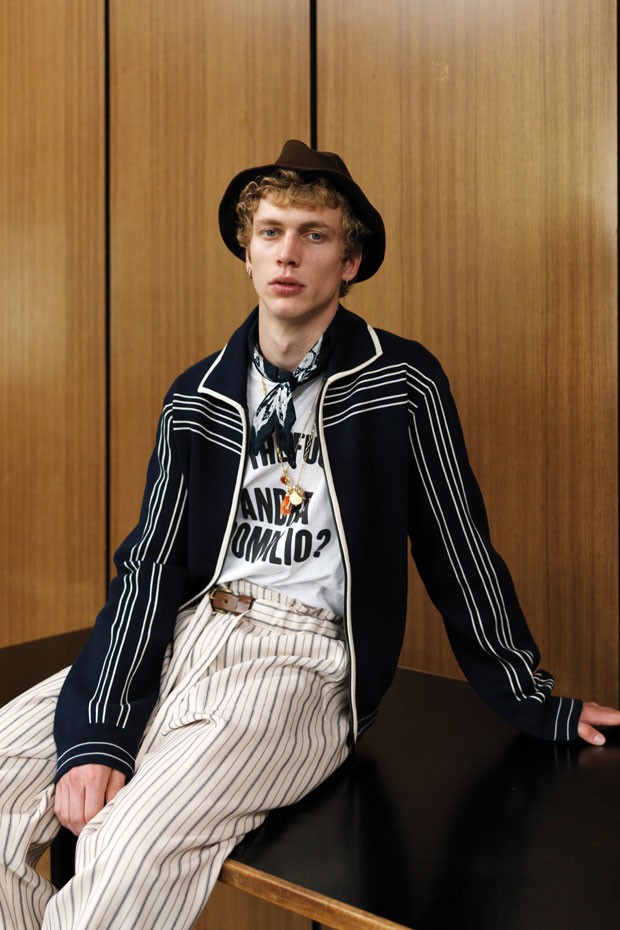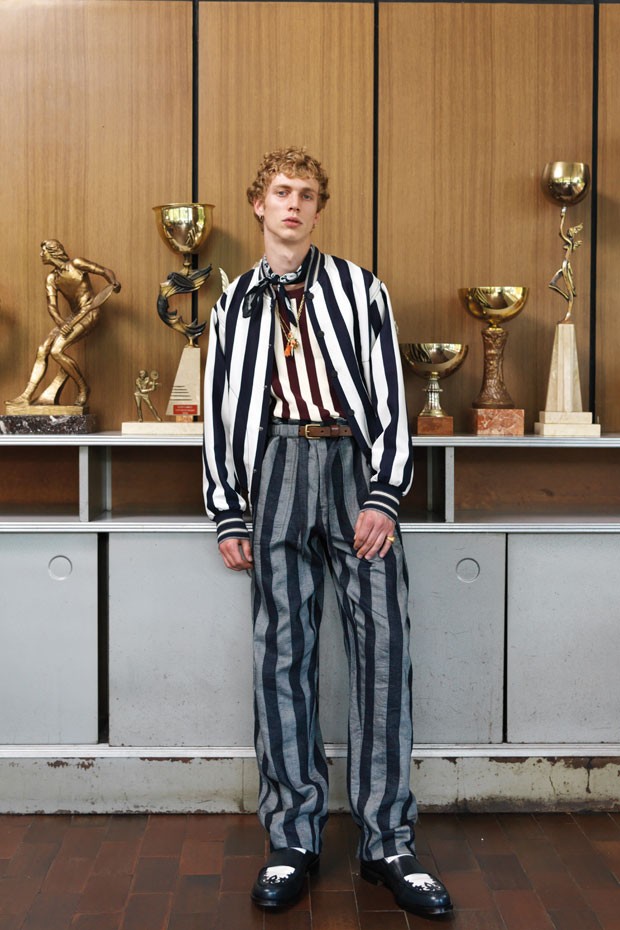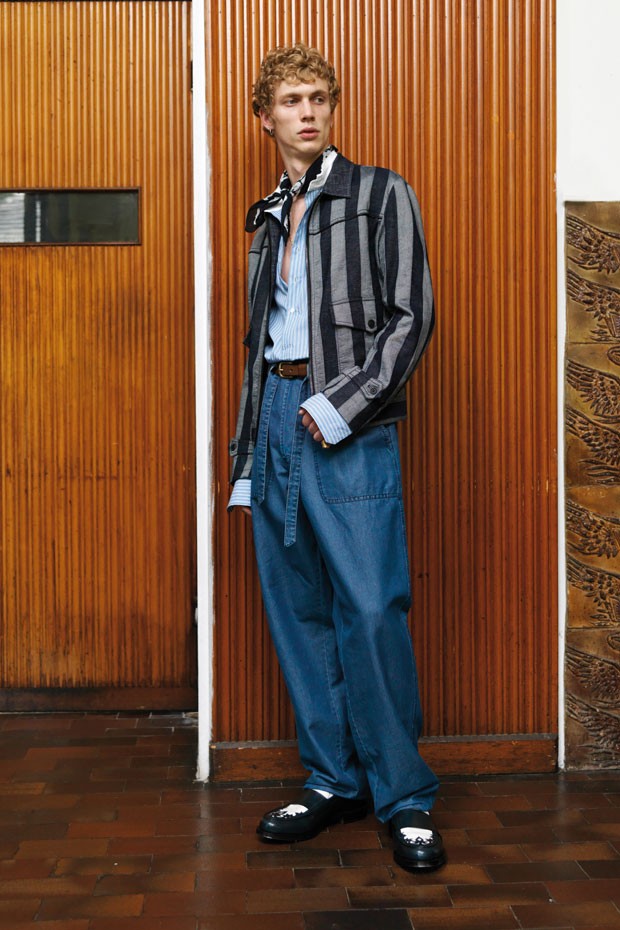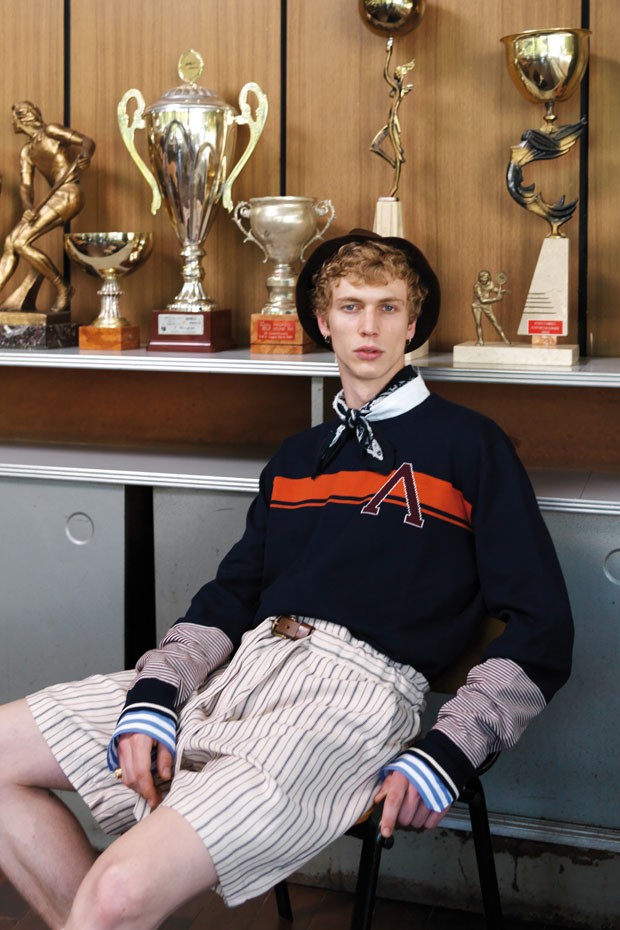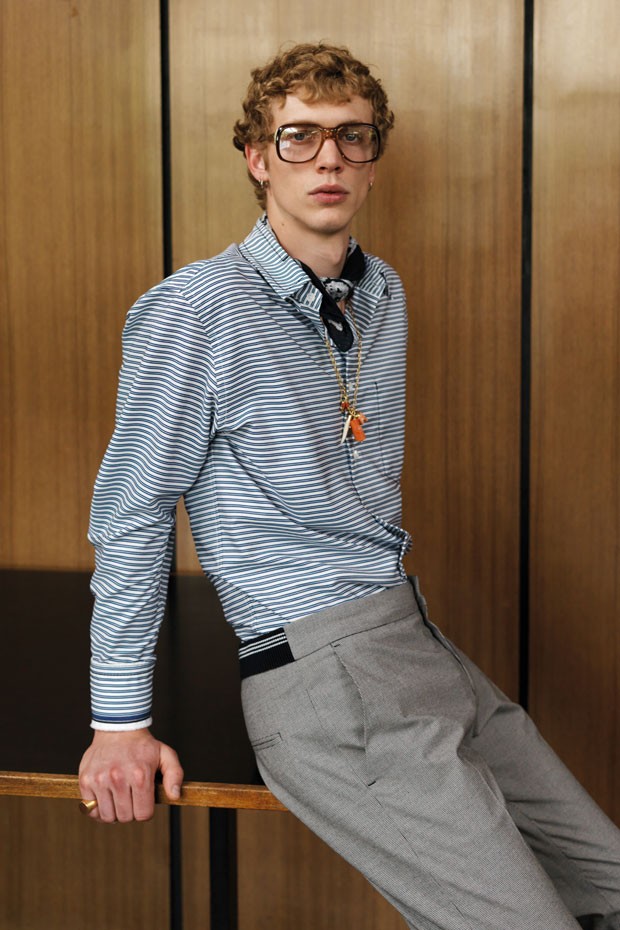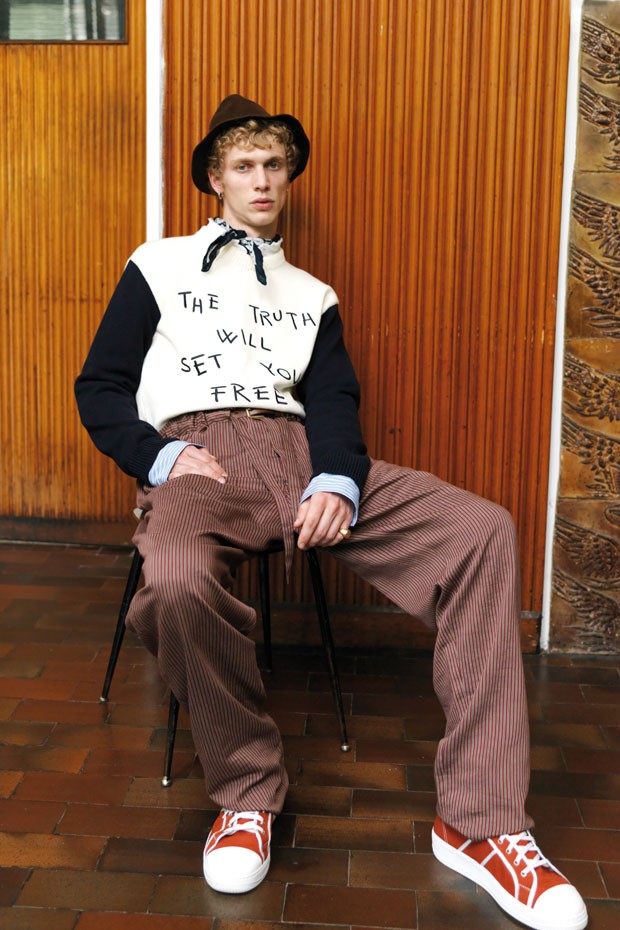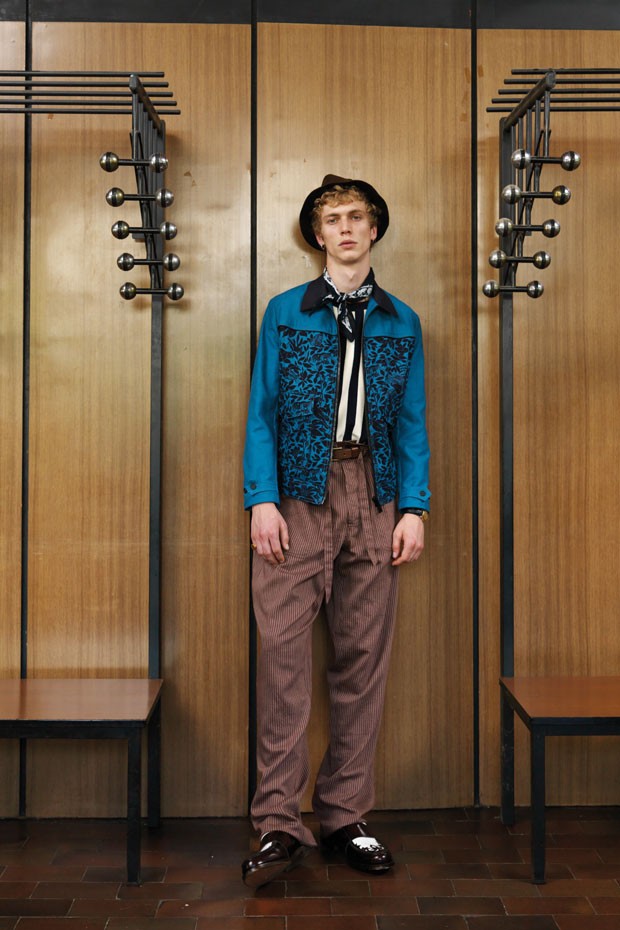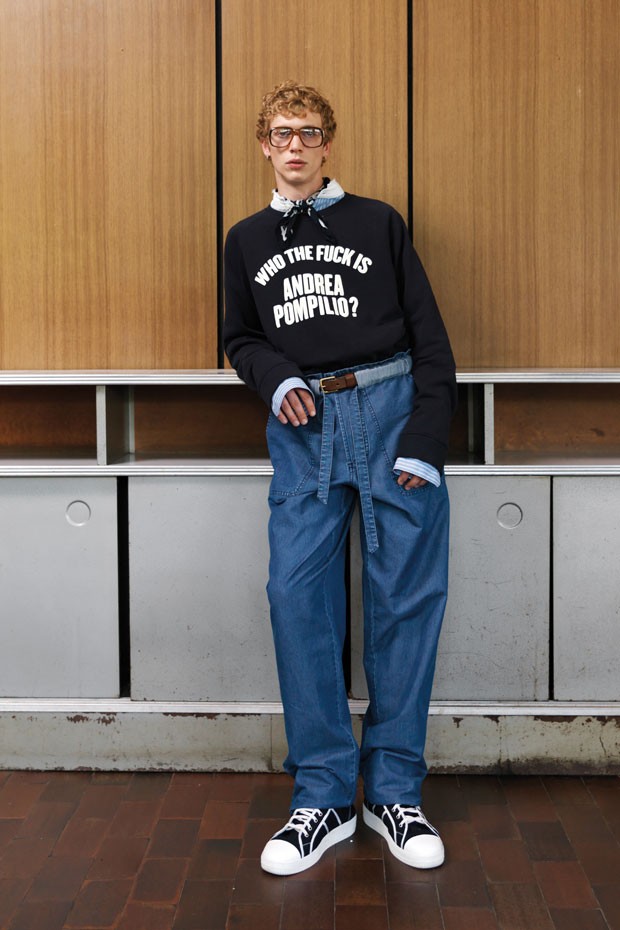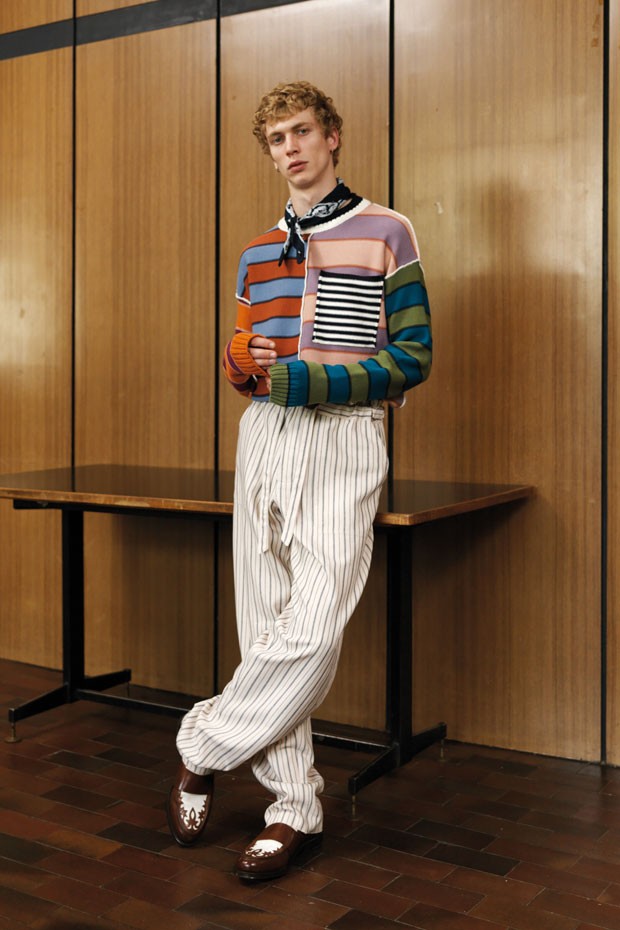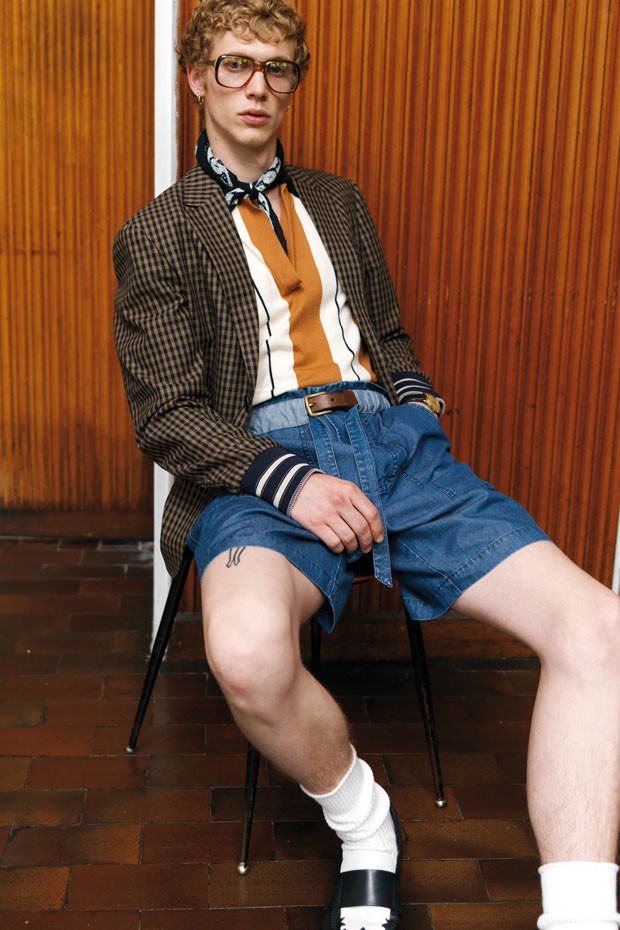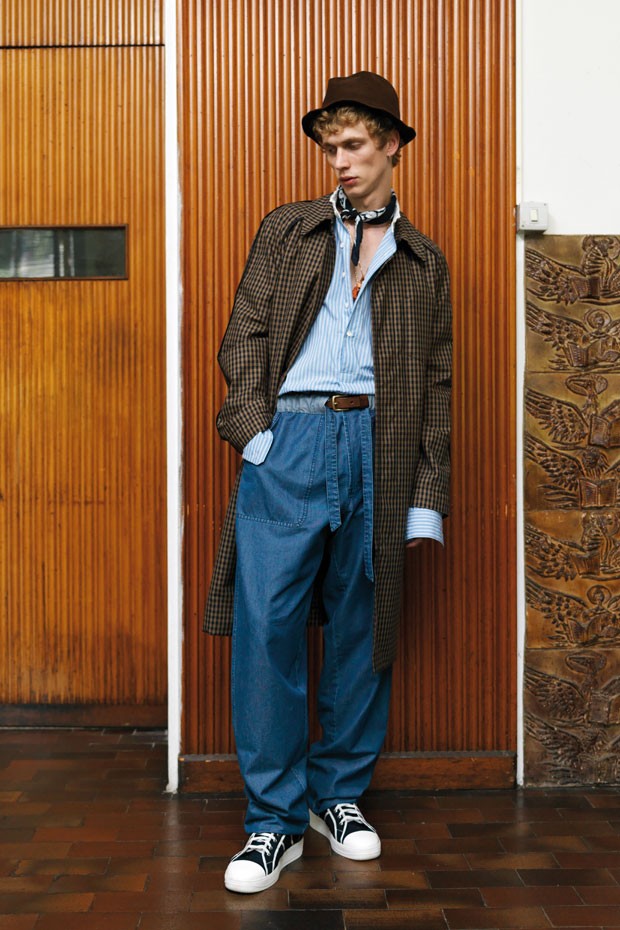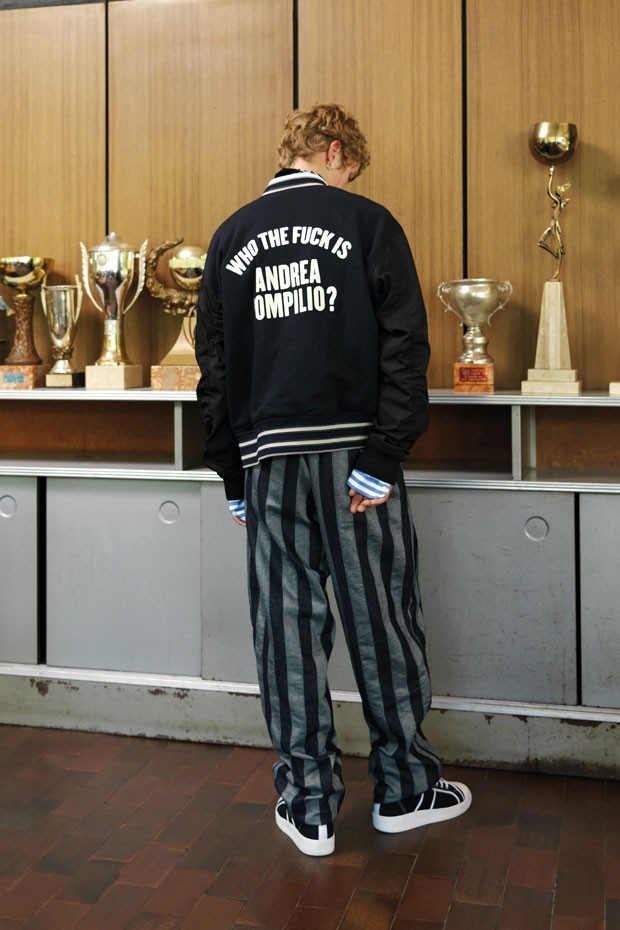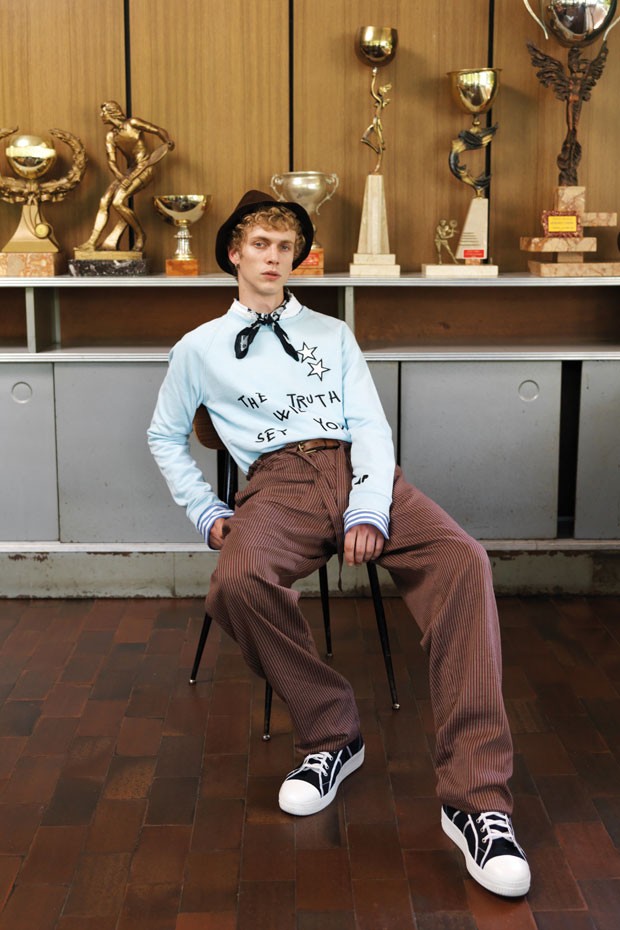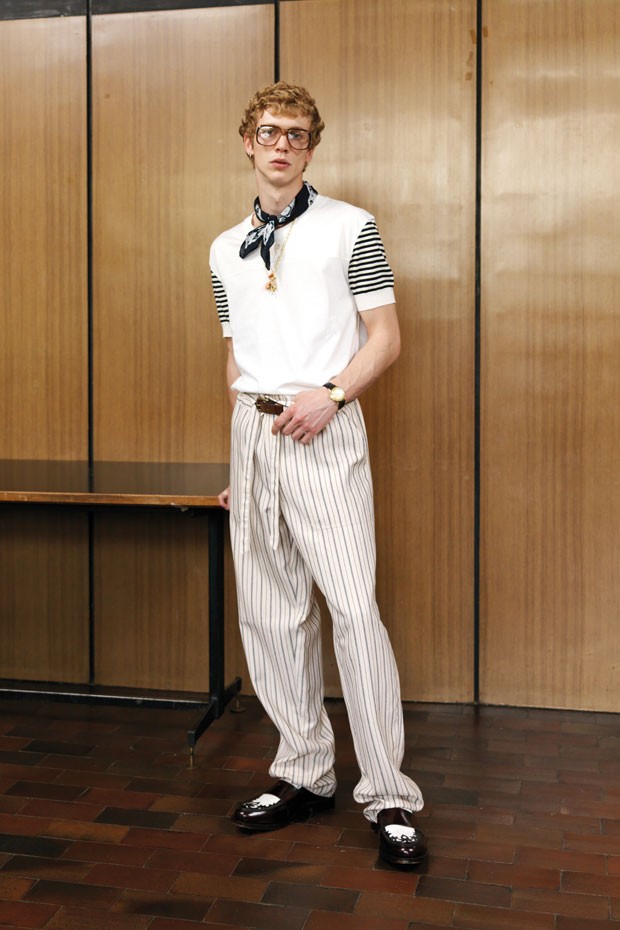 All Images Courtesy of Andrea Pompilio
Connect to DESIGN SCENE! Like us on Facebook, follow us on Twitter and Instagram.