Ivan Mandzukic, who founded his menswear label IVANMAN in 2010, made himself a name by combining traditional menswear elements with innovative ones. In fact this incredibly interesting collection was one of our menswear favourites of Mercedes- Benz Fashion Week Berlin. It was presented on the 28th of June 2016, the first show day, at Stage Me Collectors Room in the heart of Berlin. A bit of candy, for the modern dandy…
What impressed us from first sight on was his delicate colour choice: in addition to soft rosé bonbon and turquouis, the main colours of this collection, diamond black and creme- white were presented. The designer repeatedly paired two tones in one look, occassionally three, but never too many. As a consequence, the overall image stayed very clear and was never too loud. Every detail of the outfits perfectly matched together, for instance suit trousers were paired with a short- sleeved knitwear- or jersey shirt. To complete the looks, oversized- coats or blouson- jackets were worn in a highly nonchalantly way. Completely charming!
Read more after the jump: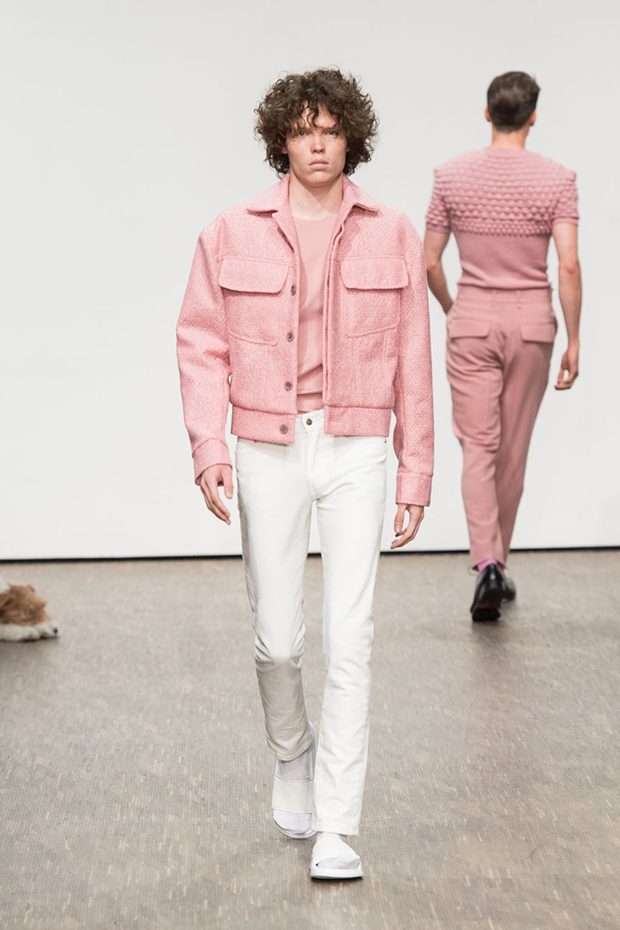 Cut- wise, what reminded us slightly of the '80s were his wide collars and shoulder cuts. But worth of mentioning is also his very special detail- awareness: three- dimensional knitwear creations could be noticed in his shirts and sweaters underlined the upper body, but in a very elegant, sublime way. Innovative designs plus details were always added in a highly decent way. Needless to mention, every look of this compelling collection stayed utterly wearable and timeless. The perfect addition to the modern gentlemans' wardrobe. Absolutely astonishing!
For his Spring Summer 2017 collection, the creative spirit behind the Berlin- based label, took his inspiration from the movie "Out of Rosenheim" with Marianne Sägebrecht. Both in this movie, and also in fashion, various philosophies collide. Under the direction of Percy Adlon, tradition collides with modern life. Referring to this wild and askew world, IVANMAN created new colour combinations, cuts and visual appearances. The outfits can be characterized as classy, rich in detail and are vividly interpreting modern incentives which are harmoniously united but something new as well.
Many thanks, Ivan Mandzukic, for enchanting us with a charming collection full of candy, for the contemporary dandy.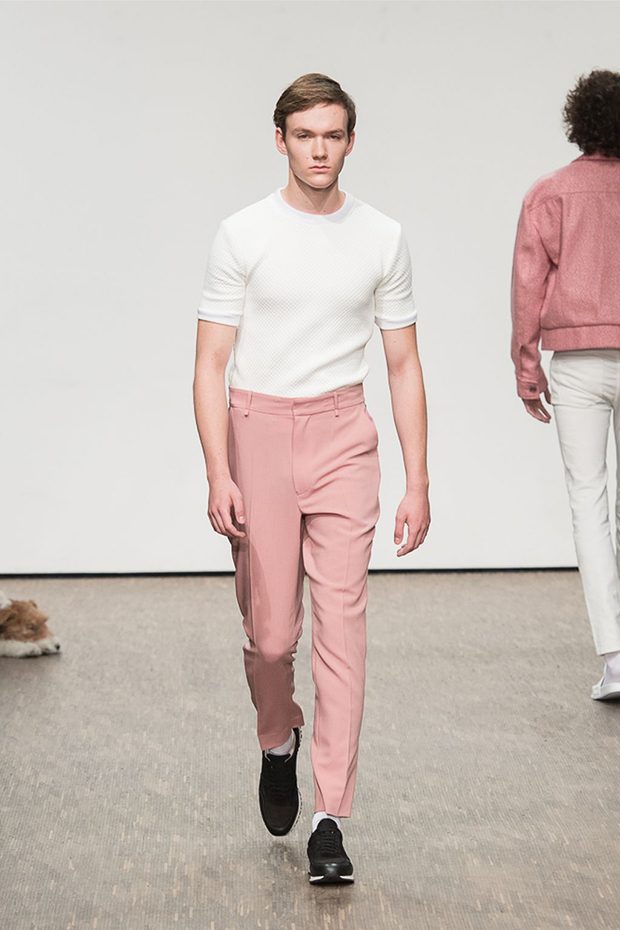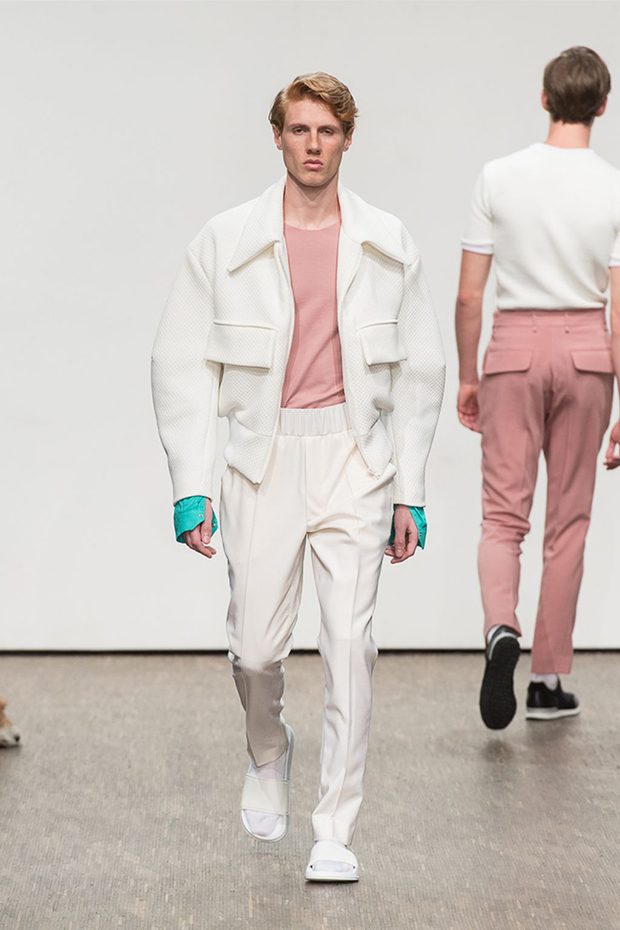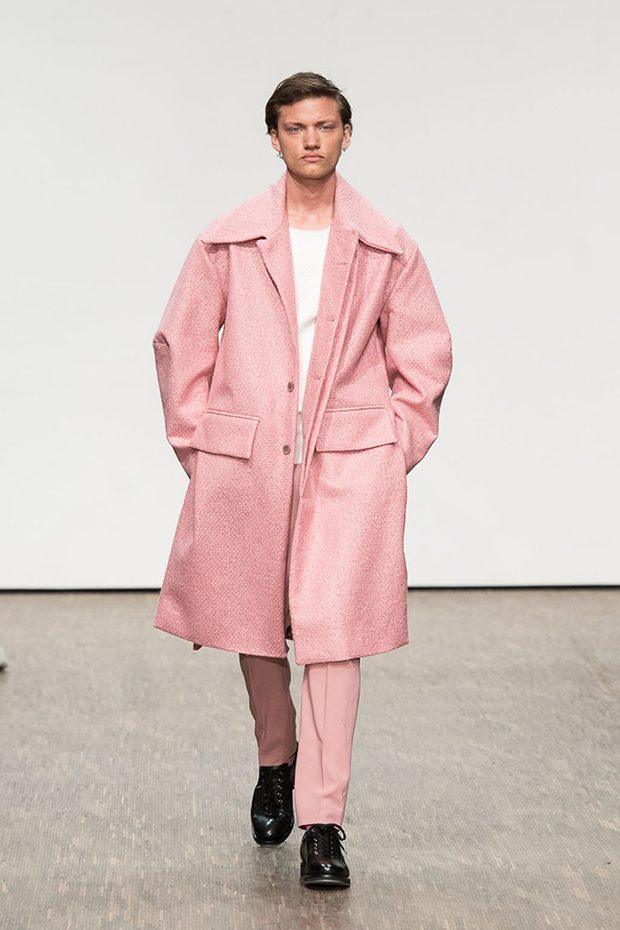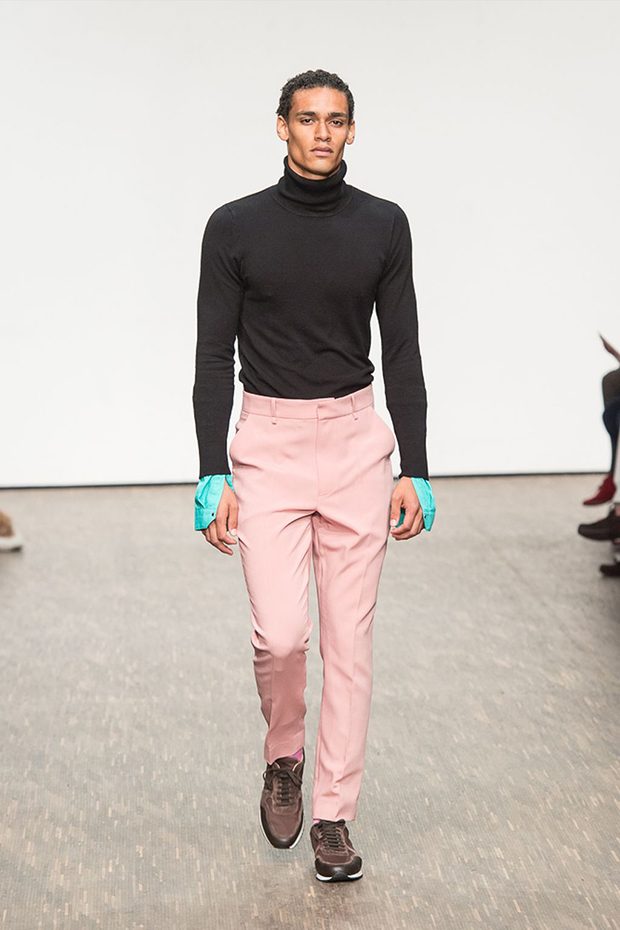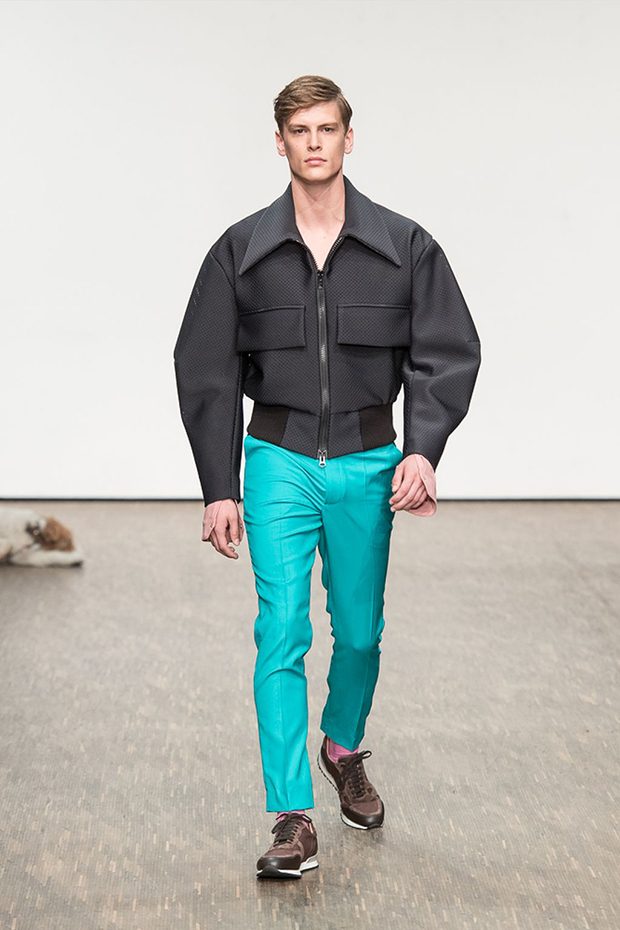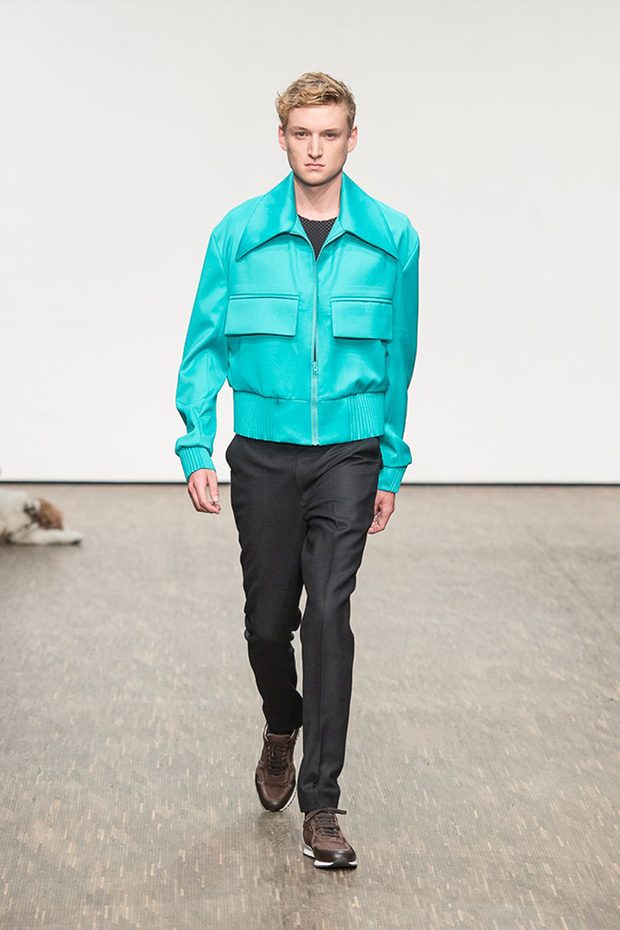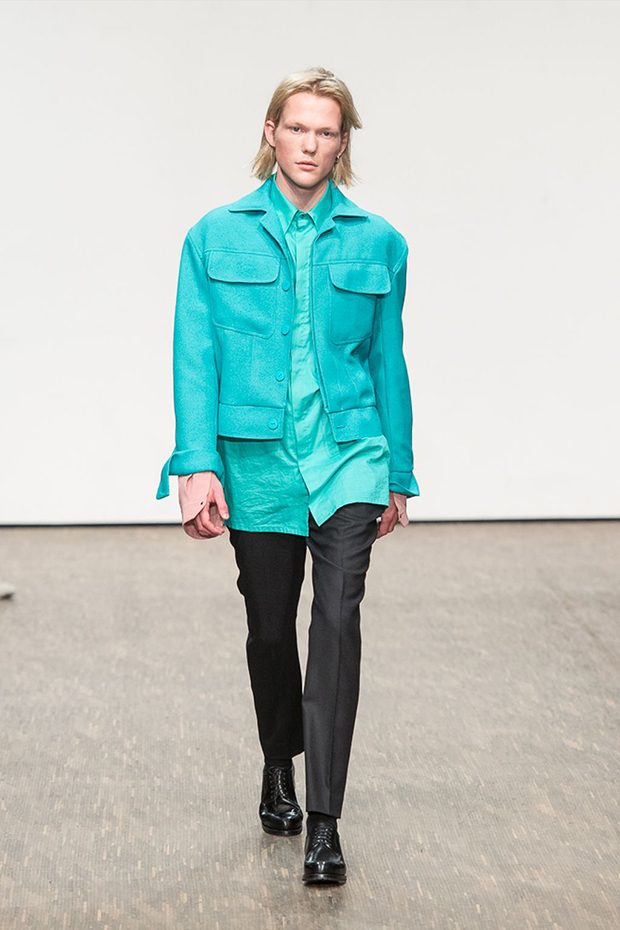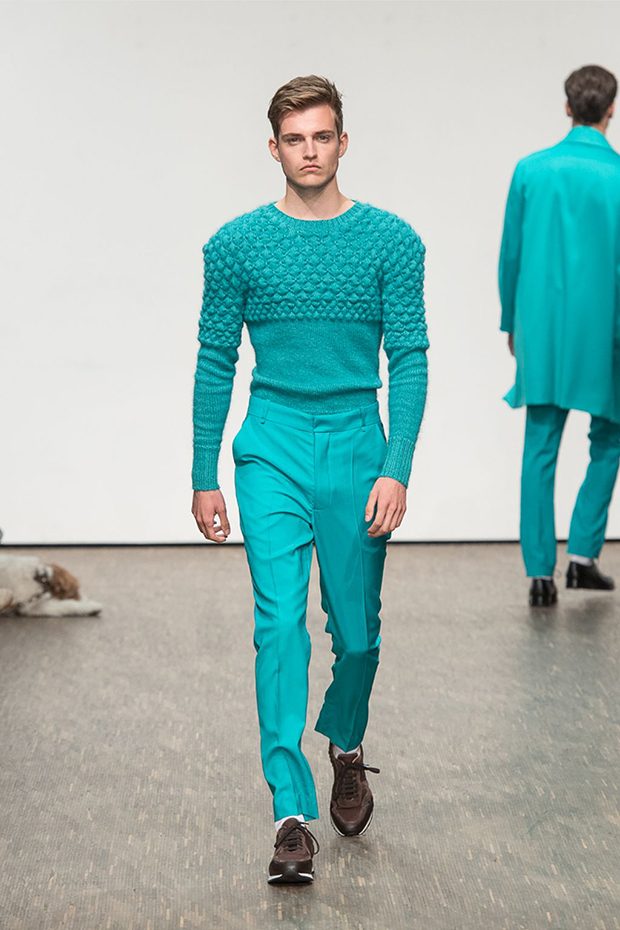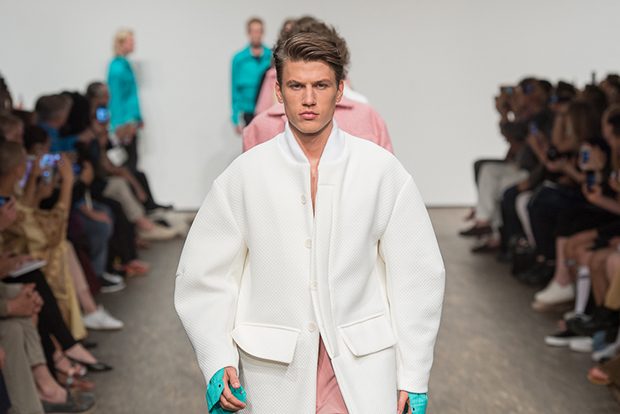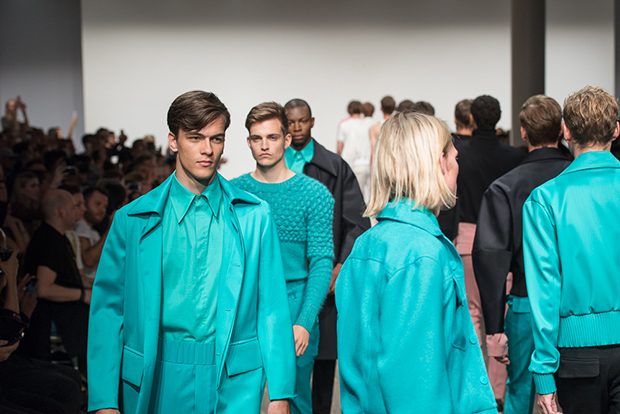 All images by KOWA-Berlin
Review by Sussan Zeck for D'SCENE Magazine