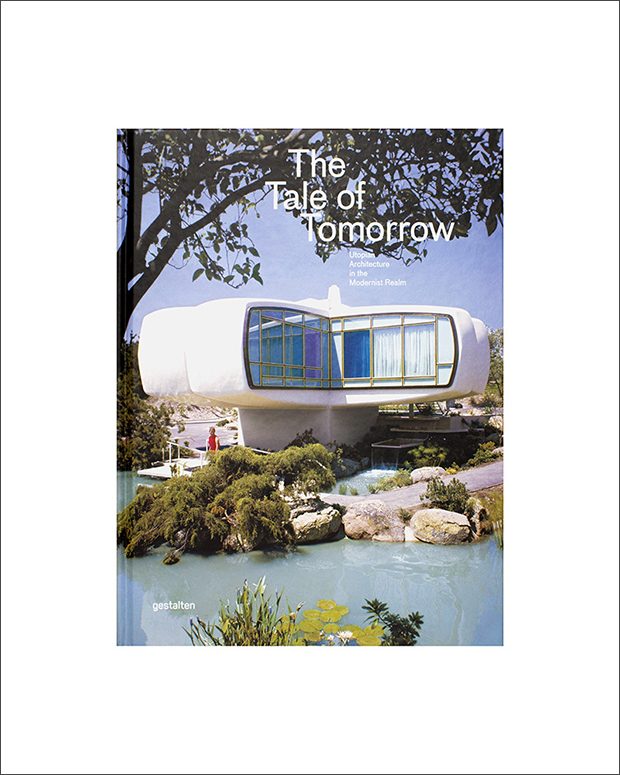 THE TALE OF TOMORROW book released by Gestalten brings back to spotlight the Architecture's most memorable projects some even tho' more than half a century old are still a vision of days to come. While unlike today's fashion scene which definitely ran its course and it is in a full stare of a continuous circling, these showstopping projects are not only futuristic but are also a uniquely Utopian vision of the architecture scene.
The masterminds behind these unique projects were not driven by corporations and the greed infusing today's industry, instead their focus was overcoming social divisions by implementing radical ideas and rising visionary structures which in their own right pushed the boundaries of civil engineering.  Gestalten editors Robert Klanten and Sofia Borges have prepared a showstopping 400 page hard-cover book showcasing celebrated works of architecture's greats such as Oscar Niemeyer, Le Corbusier, Lina Bo Bardi, Louis Kahn, William L. Pereira and Eero Saarinen
Read more after the jump:

We were optimist then. We thought we could build utopia. We thought we could cast our vision of a better world in raw concrete and sweeping glass and cantilever it over the edge of our flawed present, over the chasm of our human failings, and into the open, untouched air of an ideal future – and then live there, all of us. For thirty years or so, in the heart of the twentieth century, it felt like architecture might save the world. Half a century later, we turn back to look at those massed hopes and reams, some still standing, some already crumbling, and ask: What happened to the future? – book editor Robert Klanten
Looking back at these monumental works of architecture it is clear what a phenomenon this movement was, the idealistic visions behind these projects strive for humane and healthy living and working conditions. Even more than half a century later these designs are both a beacon of hope as well as the endless source of inspiration for generations to come.
The Tale of Tomorrow is now on bookshelves in international bookstores as well as Amazon.