So very nostalgic, sometimes scary and oh so easy to binge! Stranger Things reminds you why you loved the 80's. Our contributing writer Matti Bygod reviews the latest NETFLIX installment now live streaming for DESIGN SCENE's TV pages.
Nostalgia has been trending in film and TV for some time now, with everything classic being rebooted or brought back from cancellation. Stranger Things rides the nostalgia wave but stands above the pile of reboots with its original content and choice casting.

Episodically sectioned into eight chapters that don't waste time immersing you into a supernatural mystery. No character is wasted, the writing is energetic and the performances feel authentic. Matt and Ross Duffer's homage to 1980's horror films is evident from the misfit casting to the synth heavy opening score. Stranger things looks and feels like the movies you grew up with. If I had to compare it I would say it's a healthy mix of Stephen King's It and Fire Starter with Wes Craven-esque horror.

Winona Ryder stars as Joyce a panic stricken mother of a boy who goes missing under mysterious supernatural circumstances. Winona captures the grief and anxiety a mother would have losing a child with nuanced depth. Finn Wolfhard, Gaten Matarazzo and Caleb Mclaughlin play the missing boy's friends and with the help of a strange girl with special talents played exceptionally by Millie Bobby Brown, they attempt to find out what happened to their friend.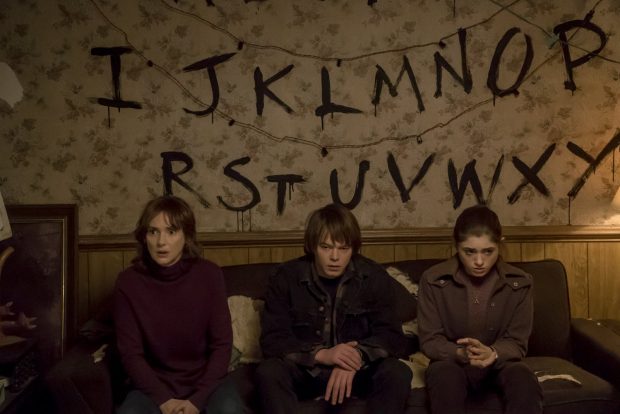 Opting for 8 episodes rather than 12, Stranger Things is able to feel like one continuous story that's set over the duration of a week. Without episode space to waste this keeps the story from resetting and introducing too many subplots and throw away characters. Netflix's own Scream the series would have benefited from a similar condensed format.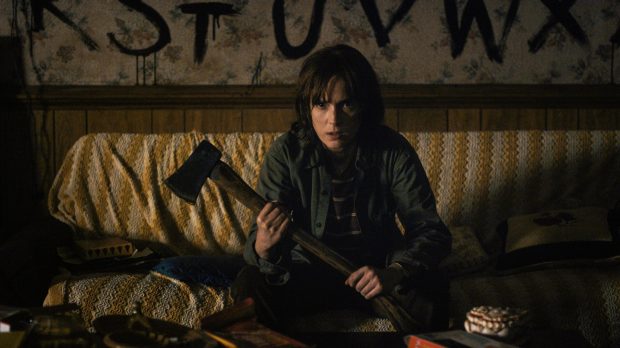 Stranger Things doesn't lose steam in the 8th chapter but it doesn't quite deliver all the answers you're looking for. If this is a stand alone story and not returning for a second season you, much like myself might be left lingering with unanswered questions. I'm optimistic we'll get a second season to explore this mythology or fingers crossed another new horror mini series with the same attention to detail.
Stranger Things lured me in with Winona Ryder but kept me hooked with….Winona Ryder. How could you resist her?
Review Written by Matti Bygod – @mattibygod