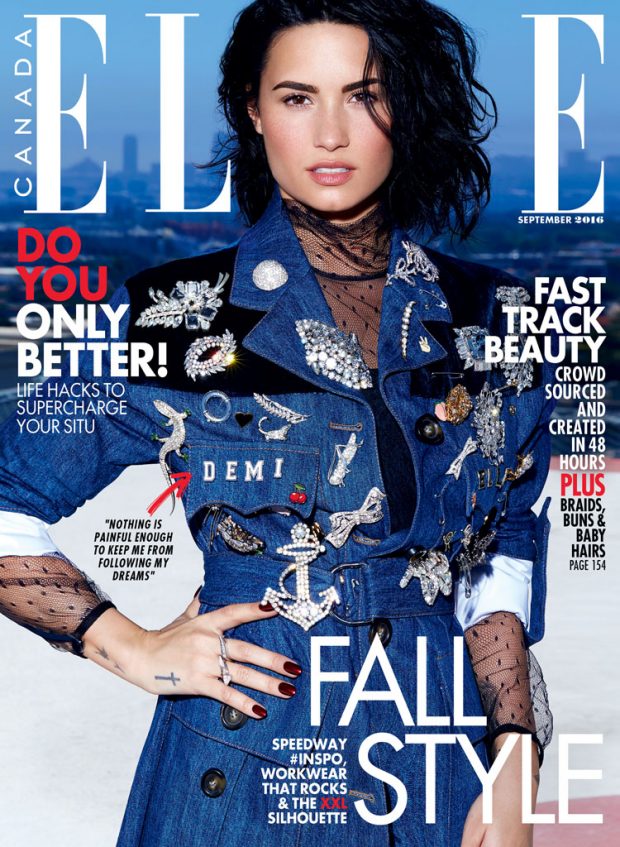 Songstress DEMI LOVATO clad in denim lands the cover of ELLE CANADA lensed by fashion photographer MAX ABADIAN at Atelier Management in charge of the styling was Fashion stylist Juliana Schiavinatto. Hair styling courtesy of Hair Stylist Clyde Haywood at Forward Artists with Makeup by Makeup Artist Jill Powell at Dew Beauty Agency.
"I came back so quickly because I was like, 'You know what? Fuck this,'" says Lovato when elaborating on her return tweet of "I'm back bitches. And I'm coming back more honest than ever." She continues: "It doesn't mean that I should punish my fans for what my haters say. I'm just so tired of caring." In the tweets marking her return, Lovato also sarcastically noted "That one time I started my own charity providing mental-health care for people who can't afford it and this is what y'all talk about." – from ELLE CANADA.
Demi wears a customized Denim look from Miu Miu Fall Winter 2016 womenswear collection on the cover, while in the rest of the story she takes on pieces from the likes of DKNY, Jill Stuart, Zana Bayne, Philipp Plein and RED Valentino. Her jewelry comes from the likes of Carole Tanenbaum Vintage Collection and Lynn Ban.
Discover more of the session after the jump: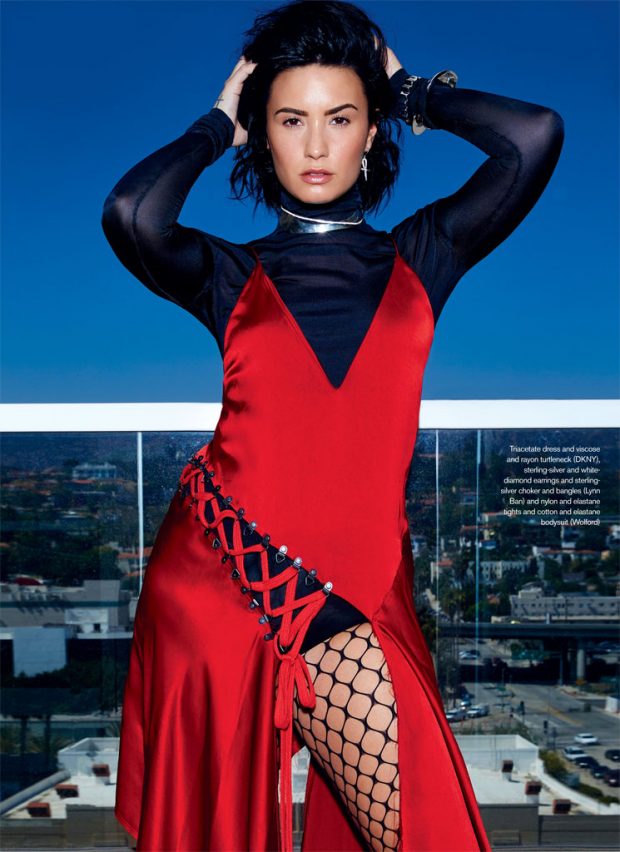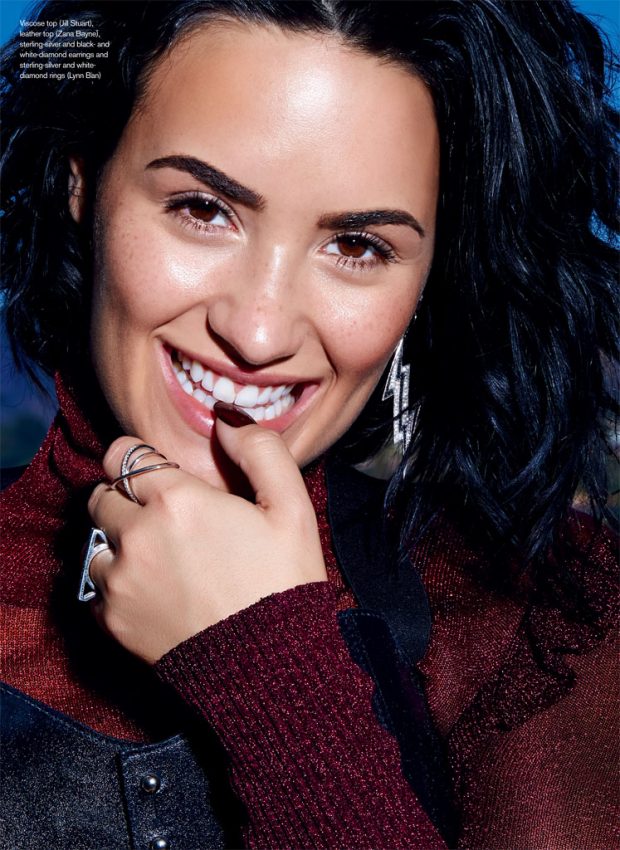 "The accolades that matter most to me are the ones that recognize the work I've done charity-wise. That's really what matters most. No number one single can ever top that. It's the thing that keeps me strong, makes me feel that when I want to give up, I know I have this going for me. I know that I'd be okay. I do so much with my life that is more fulfilling than singing songs." – says Demi Lovato for ELLE CANDA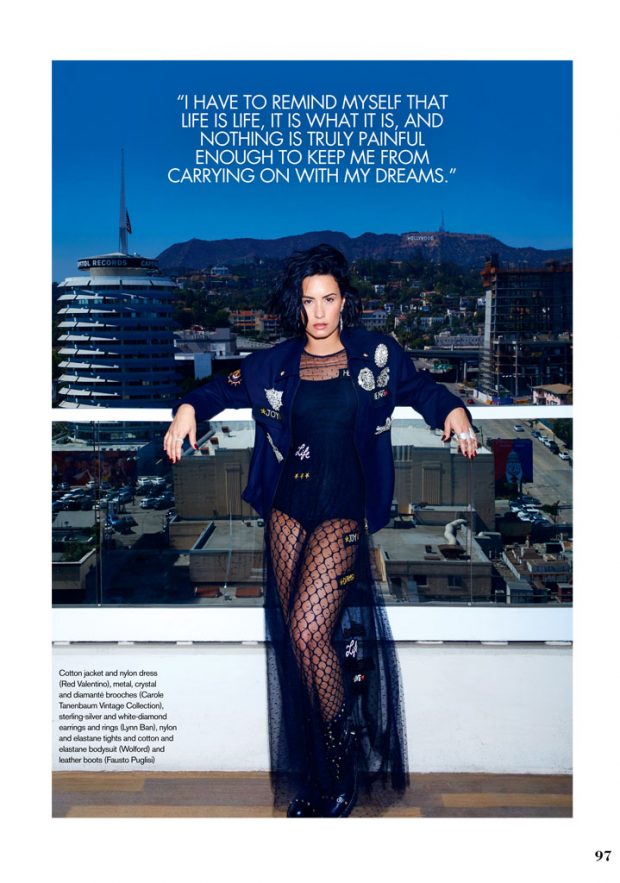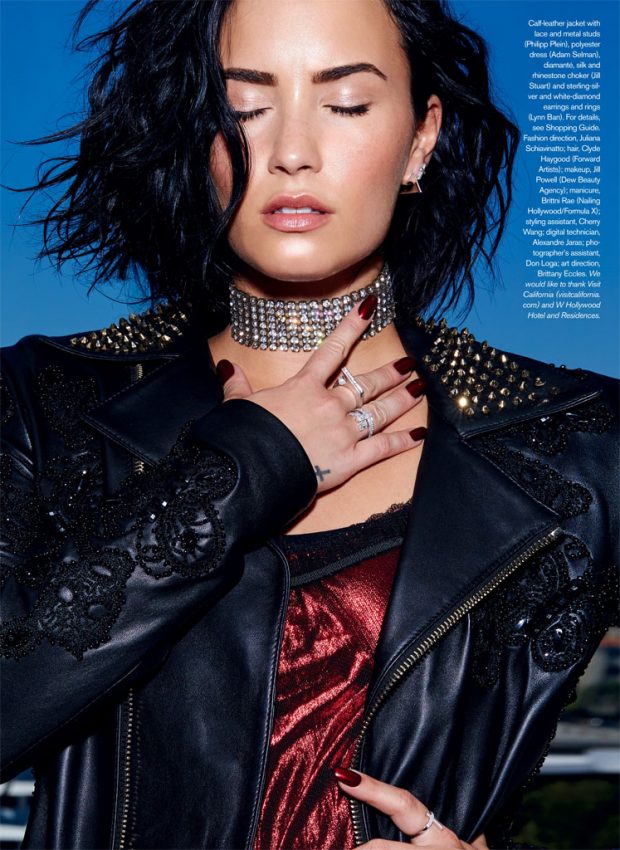 Photographer Max Abadian at Atelier Management
Stylist Juliana Schiavinatto
Hair Stylist Clyde Haywood at Forward Artists
Makeup Artist Jill Powell at Dew Beauty Agency
Manicure Brittni Rae at Nailing Hollywood
Talent Demi Lovato
All Images Courtesy of ATELIER MANAGEMENT and MAX ABADIAN – maxabadian.com + www.ateliermanagement.com