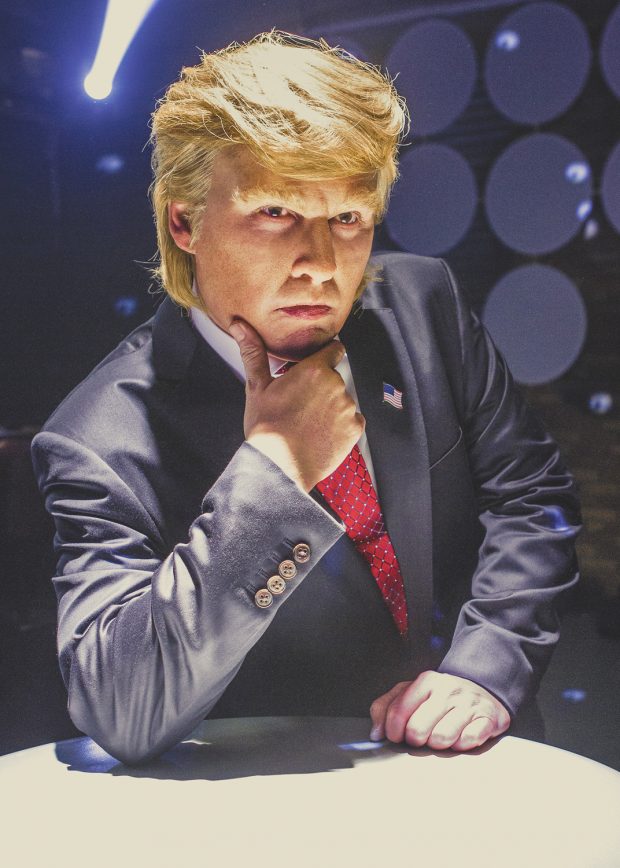 Our contributing writer Matti Bygod sat through 50 minutes of the The Art of The Deal: The Movie now available on NETFLIX created in collaboration with the often on point FUNNY OR DIE. Is it as good as Donald's book? Find out after the jump: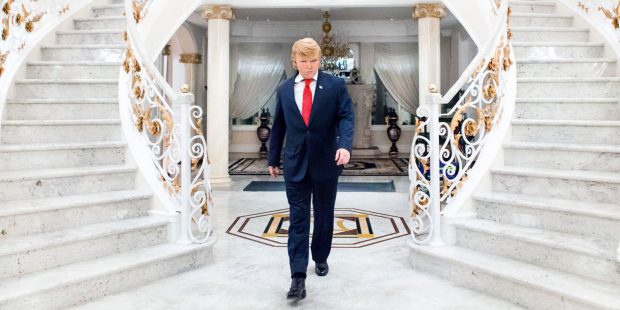 I was intrigued when Netflix announced its film based on Donald Trump's book The Art of The Deal but having seen it, the only intrigue was in the concept. Funny or Die presents us with nearly an hour of a Funny or Die sketch that starts fun but gets so tired and trite by the end of its 50 minute run time.

The Art of Making The Deal is laden with cameos, Ron Howard bookends the film by setting up the premise for it and then trashing how badly it was at the end. Johnny Depp plays Donald Trump with a face full of prosthetics. I wasn't particularly impressed with Depp's impersonation, the voice was hit or miss and the thick facial makeup didn't allow him to fully exude Trumps extreme facial mannerisms. I can't imagine the reason Johnny Depp would do this project his inclusion is more distracting than engrossing. I think Darrell Hammond would have been a more appropriate choice but I digress.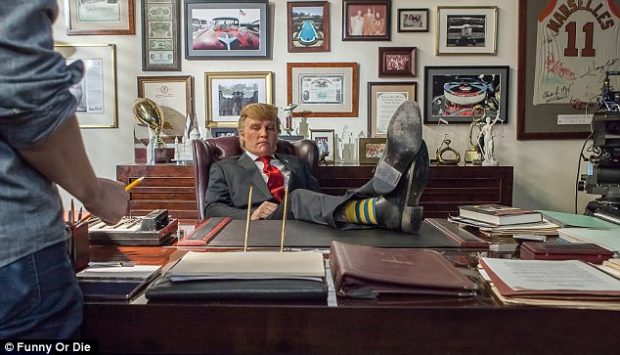 The premise is simple. This film is a lost VHS film version of Donald Trump's book The Art of The Deal from the 80's. The movie goes in chapter by chapter in a retro VHS filter guiding us through his book and how it's worked to build Trump's business empire. The idea is fun, based so loosely in reality or facts it's able to take jabs at the Republican nominee in a cartoonish way. The power of this film solely depends on your enjoyment of sketch comedy and celebrity cameos…such as Alf. If you're a Trump sympathizer or supporter you won't find this film speaks to you, at least not in any of the ways you want it to. The Art of The Deal is very much a leftist parody of Trump and his business tips taking admittedly fair jabs at his views and personal life.

If you're bored and really dislike Trump you'll find something to chuckle at but it offers nothing more poignant than a season's worth of trump sketches on Saturday Night Live.
Review Written by Matti Bygod – @mattibygod