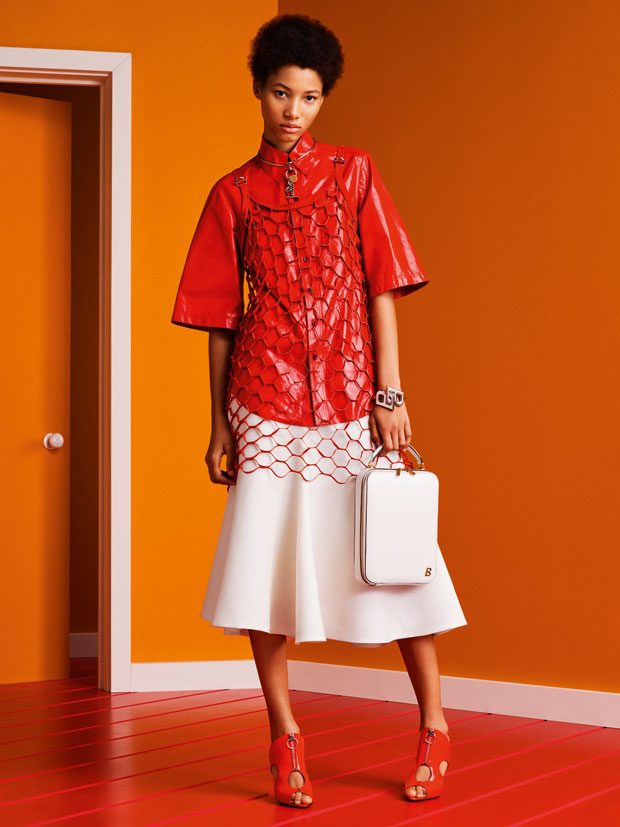 BALLY presented the spring summer 2017 collection designer by the label's creative director Pablo Coppola already hailed for bringing back the brand on the spotlight of the international fashion scene.
She finds a table outside the bar and takes off her mirrored aviators to feel the warm glow of the setting sun on her face, in the distance the sea shimmers a deep orange. She puts her cream tailored jacket on the back of the pale blue chair; a bossa nova song drifts from an open window somewhere overhead. A group of women, laughing and chatting, file by in a glorious display of ice cream tones, shiny metals and pops of 60s ultra-colour: flared trousers and satin blouses in bubble gum pink; a crushed velvet backpack and 'pokkuri' style platforms in shocking pink; a garnet leather shirt and mesh vest in orange punch leather. At the back of the group, one of the women – her gold metallic shirt and high-ankle espadrilles glistening like sweet wrappers in the light – smiles warmly at the woman sat watching them; as she turns back to her friends, the 'B' Oblique clasp on her blue Ballyum bag dazzles in the last of the dying sun. They're a vision of vibrant style and bold sophistication, their clothes and attitude embodying all the carefree joy of a never-ending summer day. – from Bally
We earn a commission when you follow the link to make a purchase. Click here to learn more about how we make money.
Discover all the looks after the jump: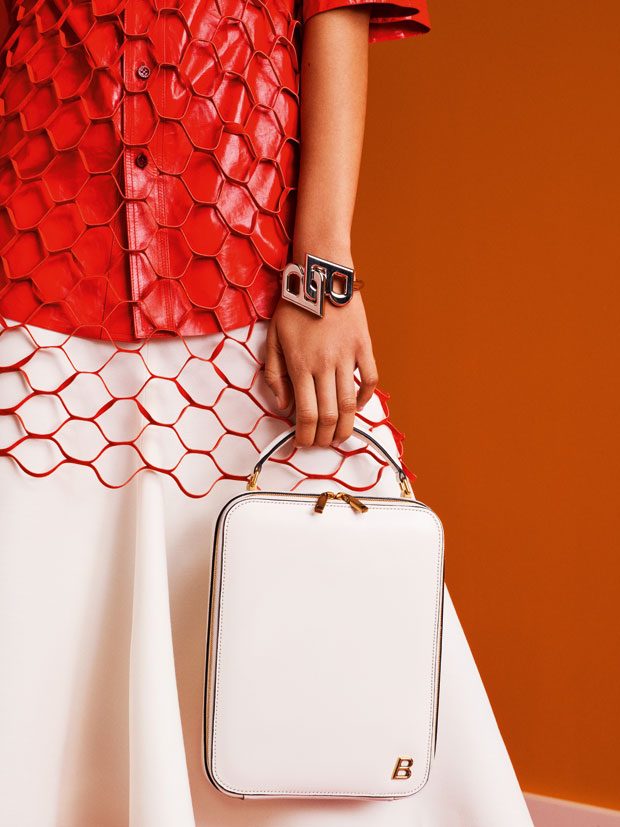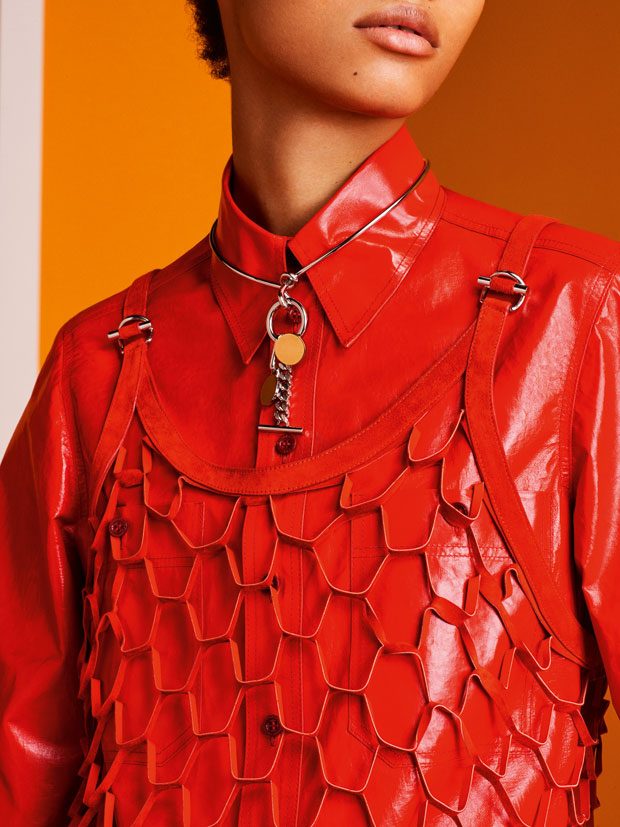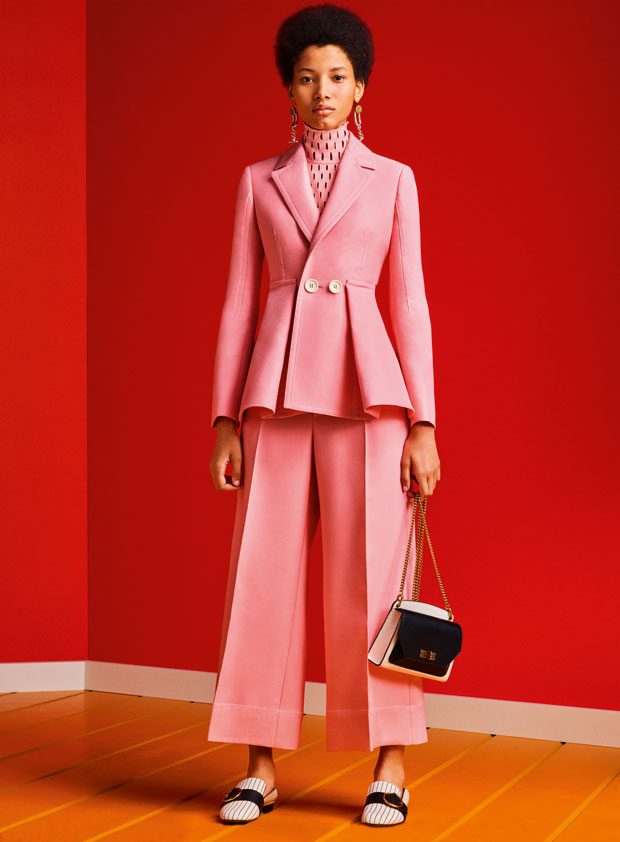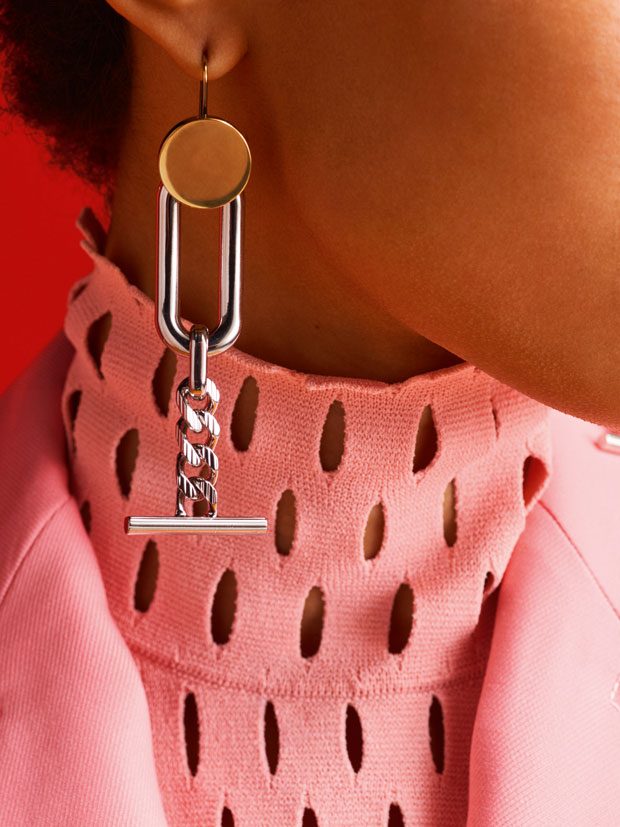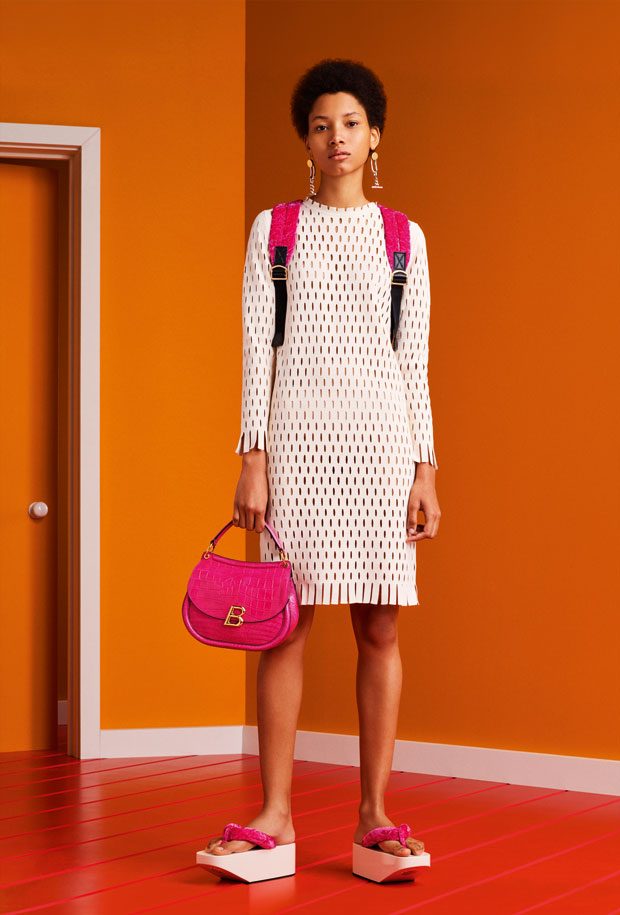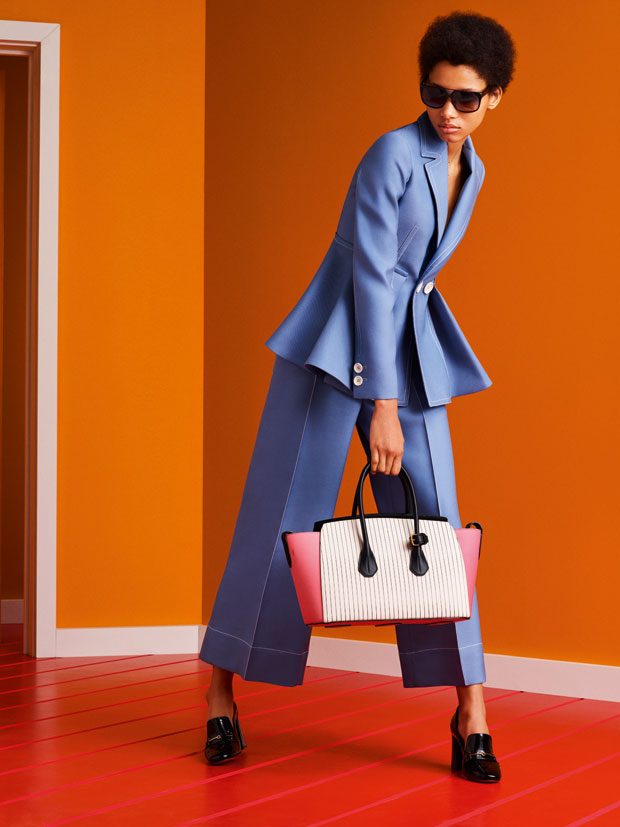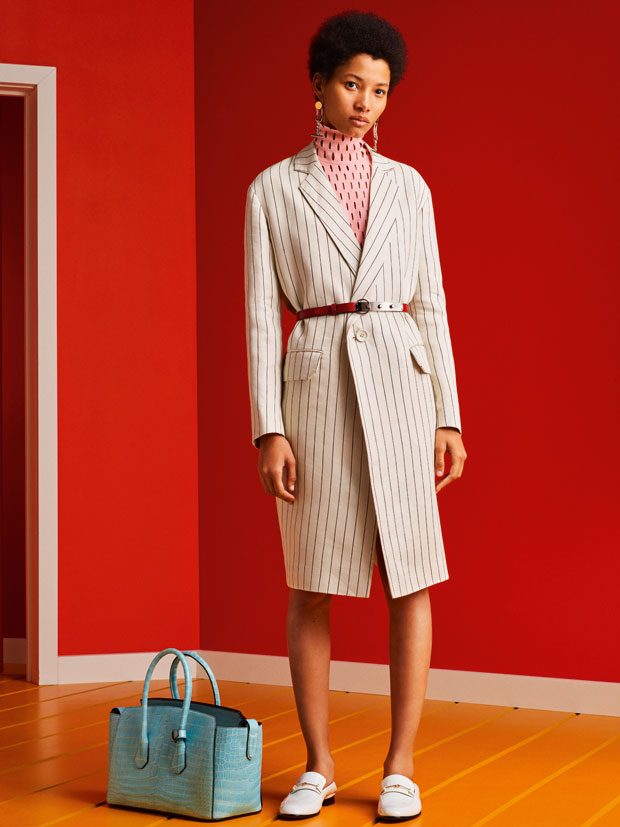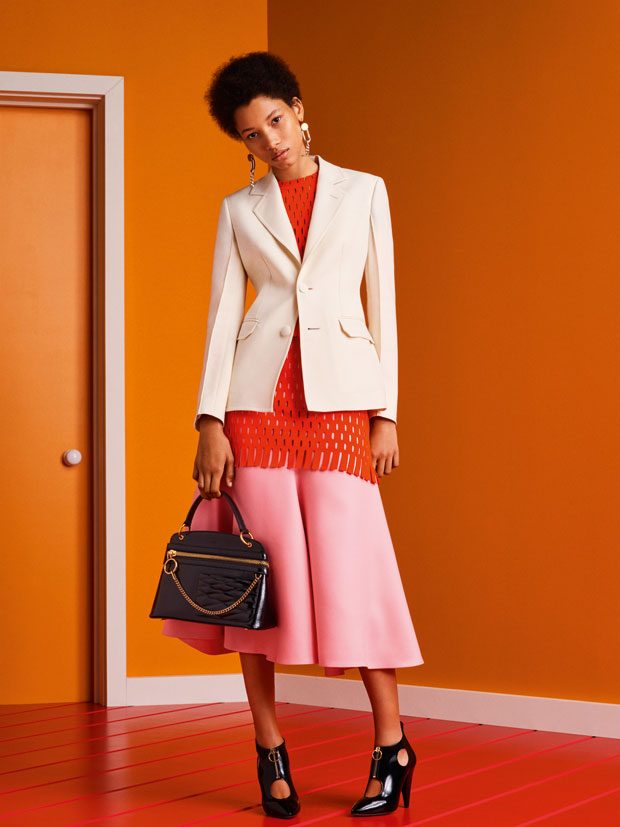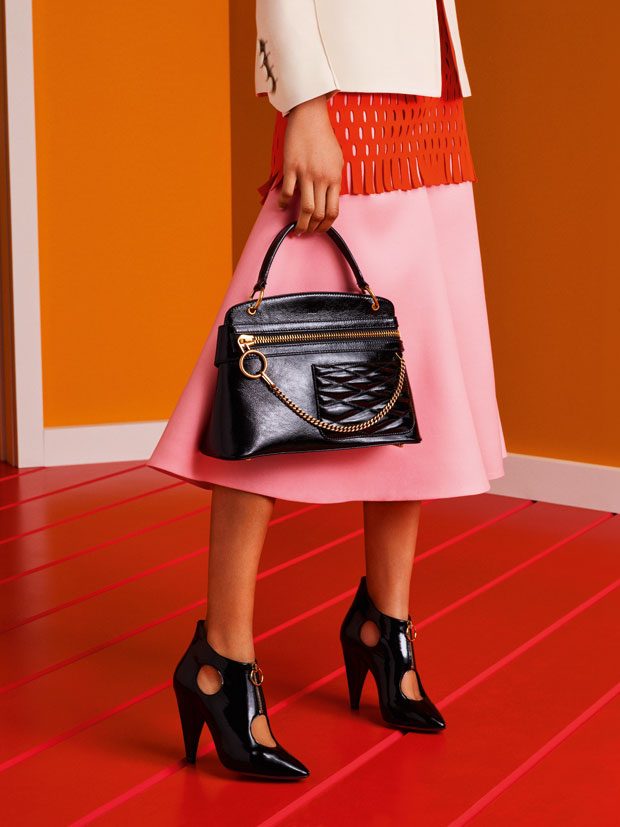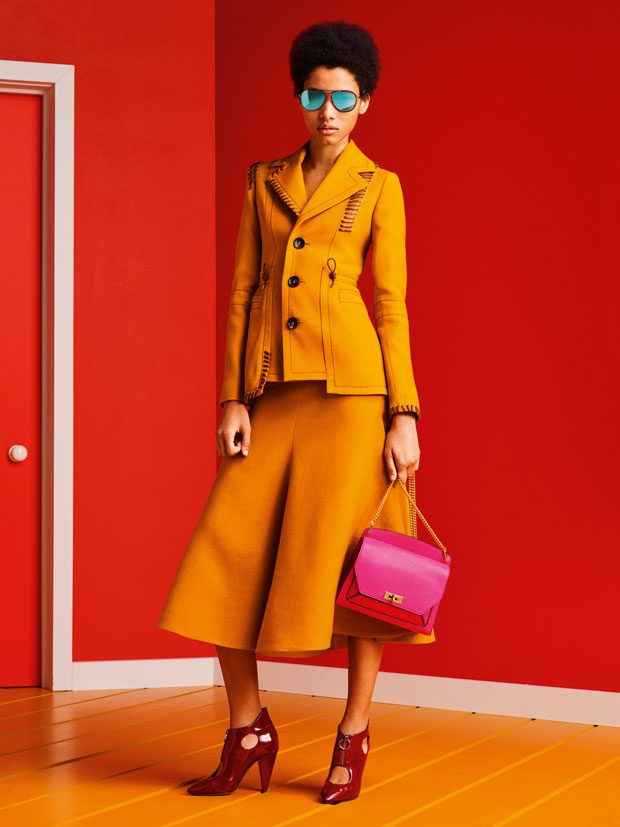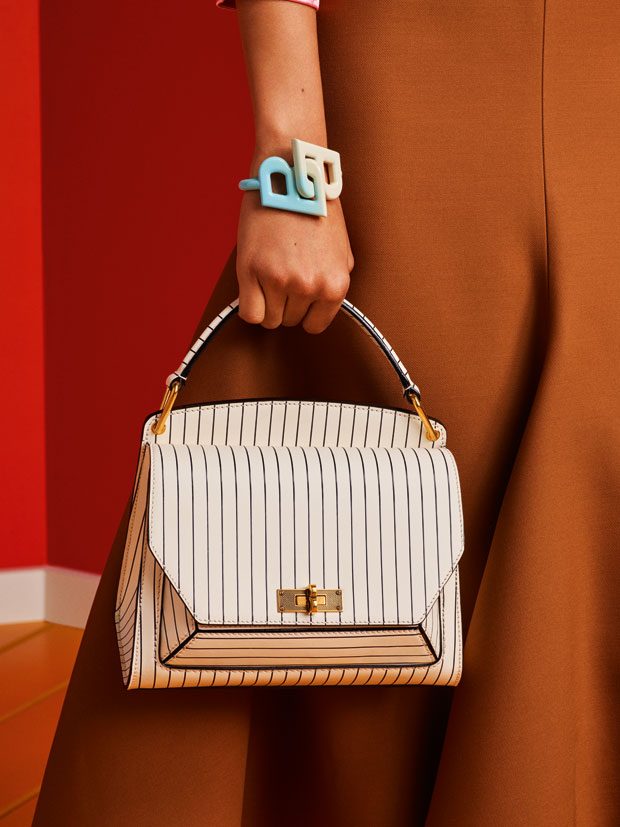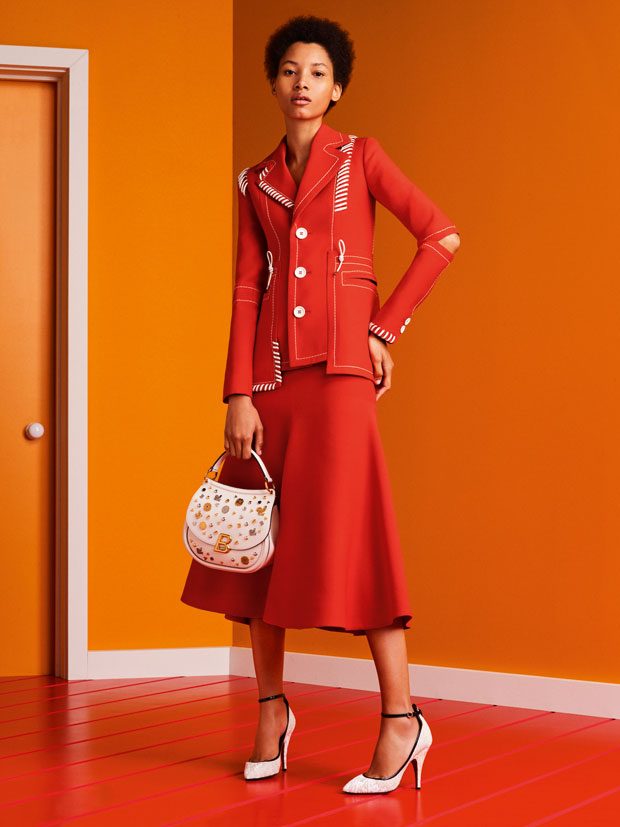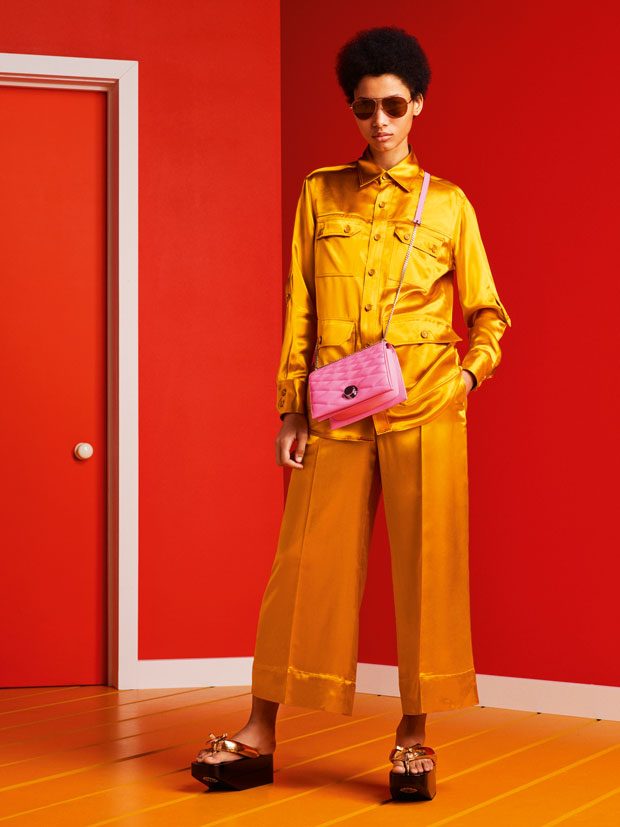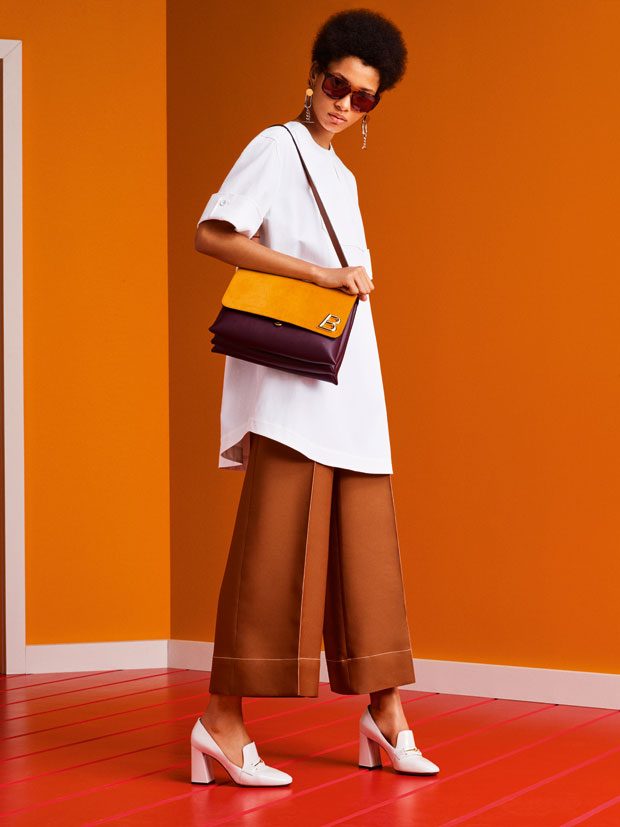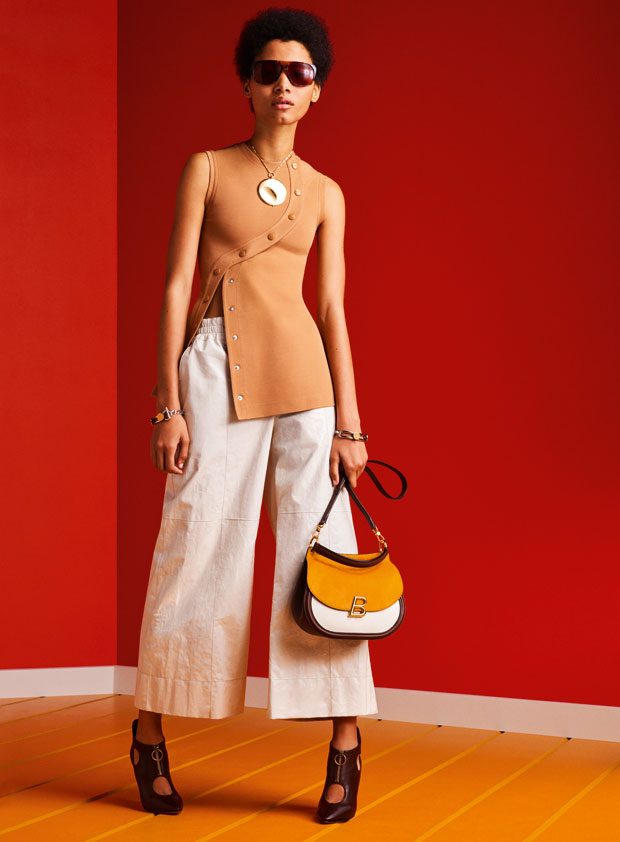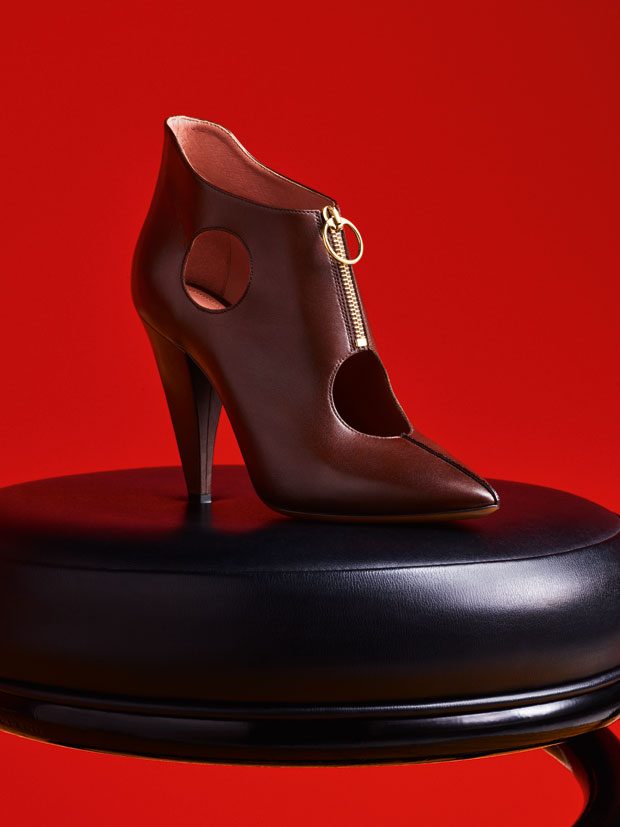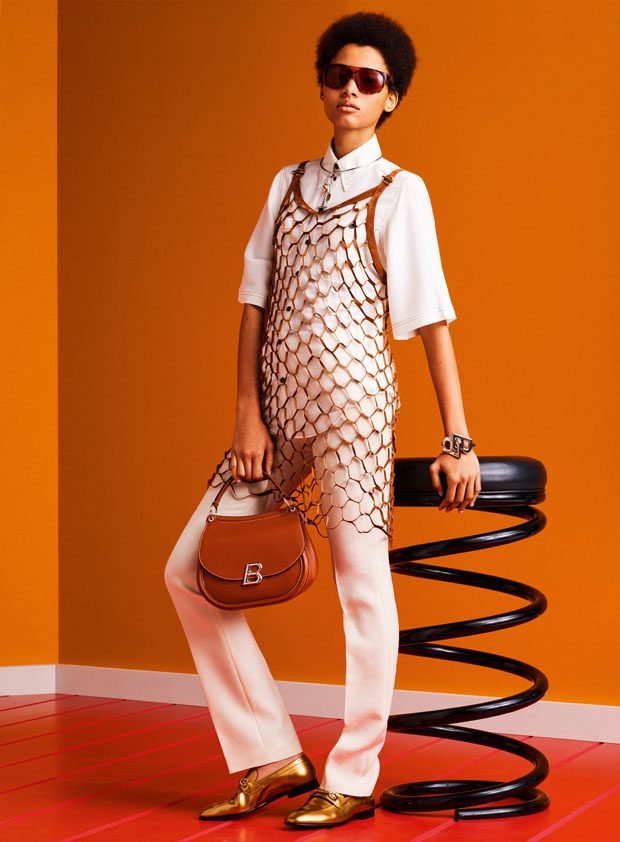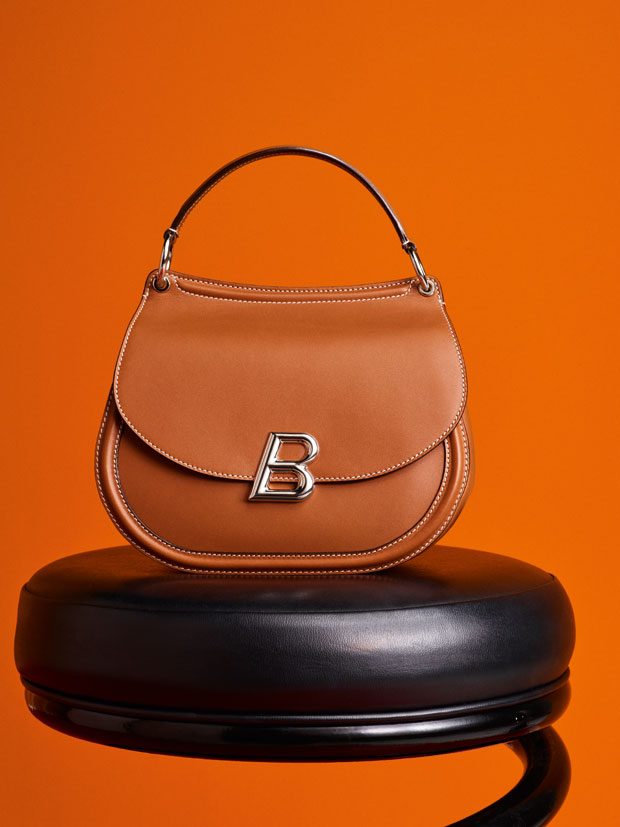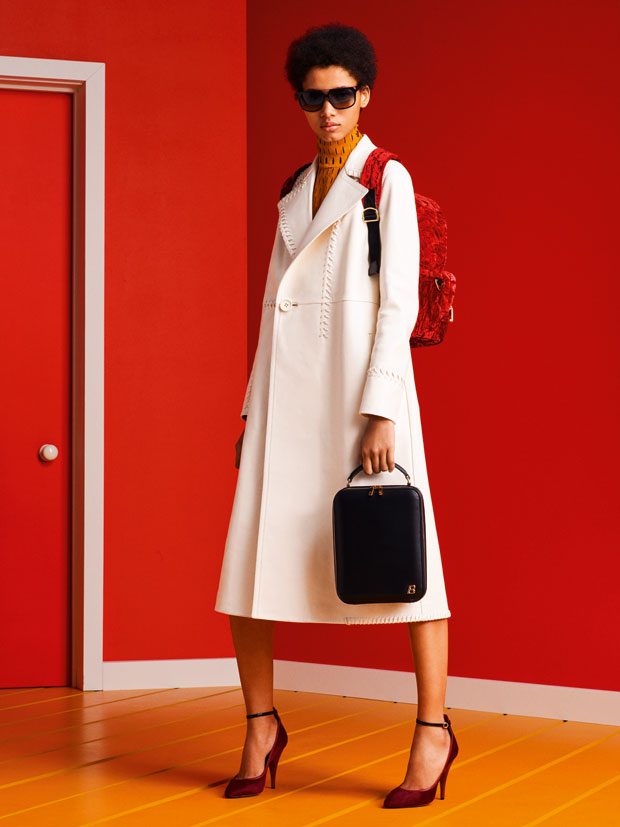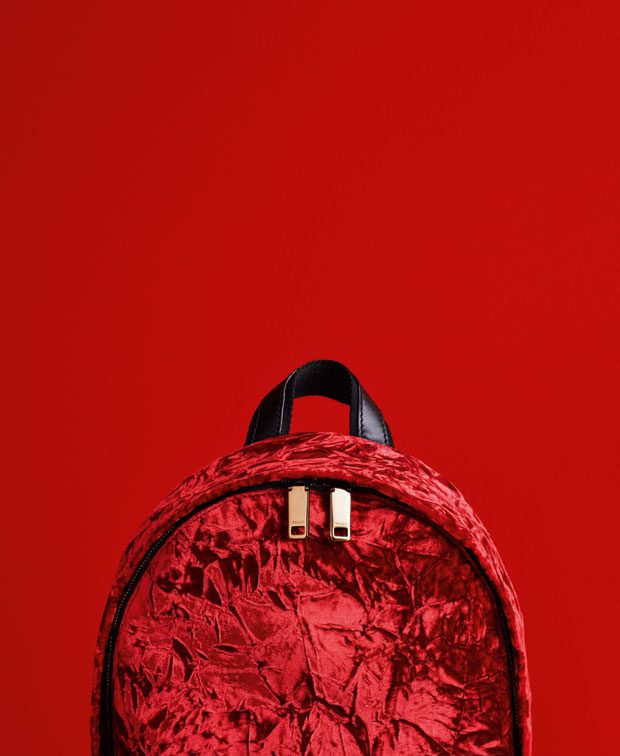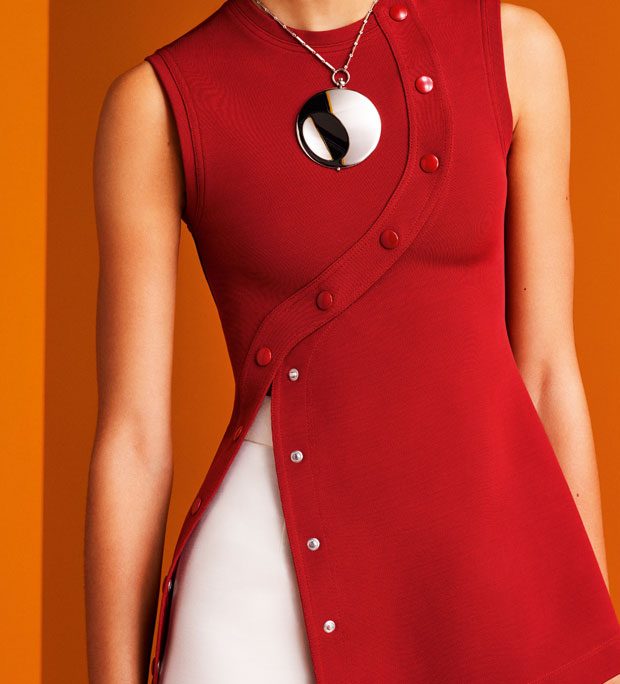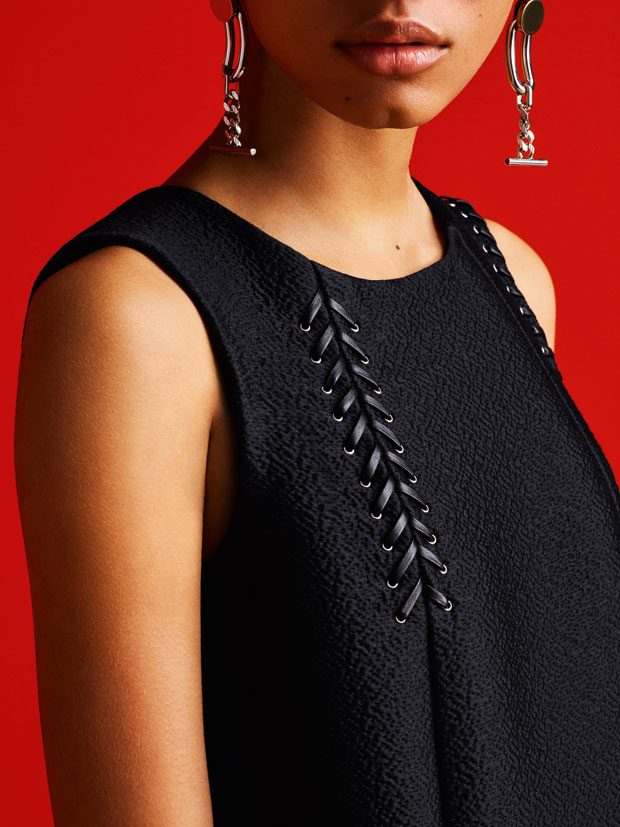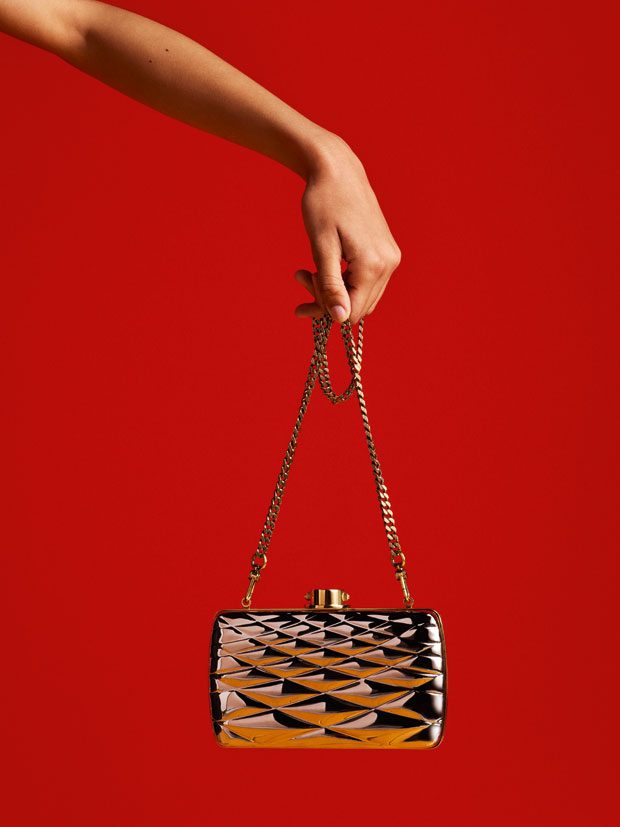 All Images Courtesy of BALLY – shop all the latest looks from BALLY