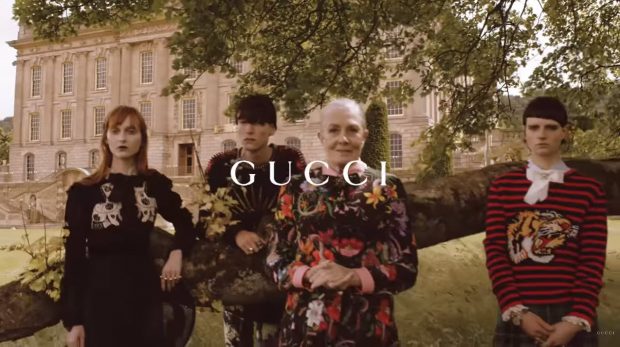 While cruise collections might still keep their swanky nickname instead of just owning up to the Spring season categorization Italian Fashion House GUCCI has collaborated once again with fashion photographer Glen Luchford. This time the celebrated photographer worked on label's CRUISE 2017 film celebrating the collection shown in the beginning of June in London. The Spring 2017 collection by Gucci showed the label's Creative Director Alessandro Michele's has truly a unique take on maisntream. The runway show presented more than 90 new Gucci men's and women's looks.
It is hard to imagine Michele actually worked for thirteen years as part of the Gucci design team, the Rome born designer who finished his education at the renowned Accademia di Costume e di Moda started his fashion career in the mid 90's. In these two decades behind the scenes Michele was also an important part of the Rome based Fendi design team. Nevertheless the fashion scene was hardly welcoming to Michele, mostly due to the fact he was hard to see as a replacement for the glossy direction set by his predecessors Frida Giannini and Tom Ford. – from MMSCENE Magazine September 2016 Issue; The Michele Effect & Gucci Article.
For the Cruise Short Film, Gucci Team and Glen Luchford head out to British countryside to shoot in an astonishing Victorian era castle. The campaign video takes place in the grounds and interior of Chatsworth, features a striking cast including legendary actress Vanessa Redgrave.
See the full film after the jump: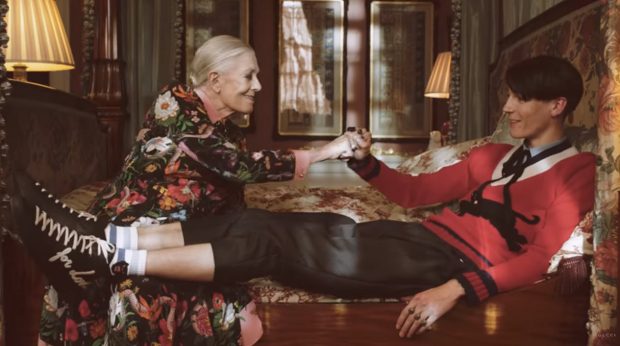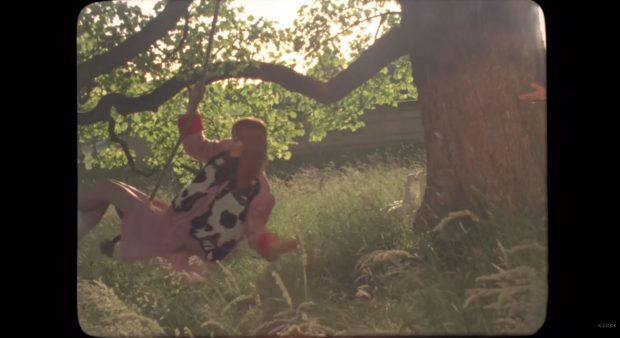 Creative director Alessandro Michele
Photographer Glen Luchford
Art director Chris Simmonds
Music: The Undertones "My Perfect Cousin" Damian O'Neill, Michael Bradley. 1980