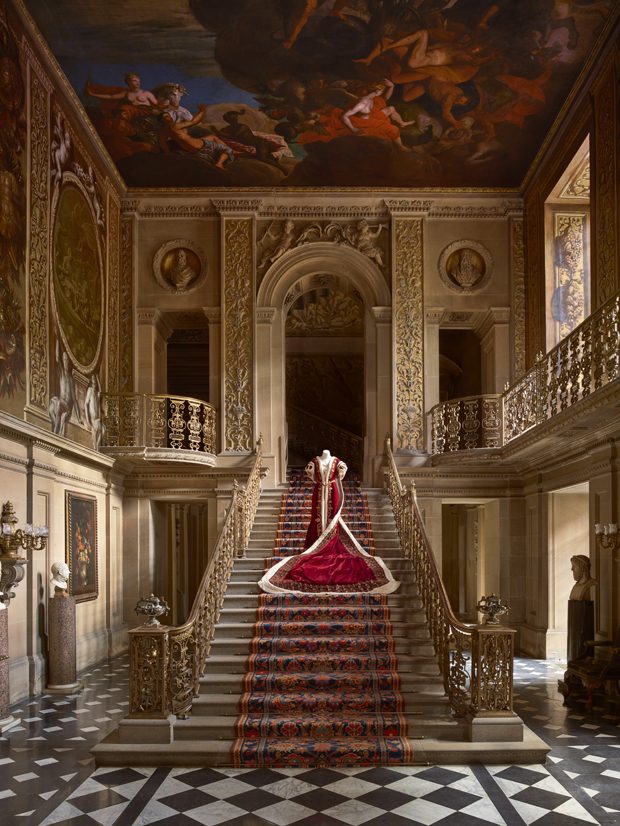 Chatsworth House will host the most ambitious exhibition to date – House Style: Five Centuries of Fashion at Chatsworth. Exploring the history of fashion and adornment, the exhibition will be curated by Hamish Bowles, International Editor-at Large at American Vogue, with creative direction and design by Patrick Kinmonth and Antonio Monfreda. House Style will showcase the rich history of the Devonshire Collection and the lives of renowned style icons from Georgiana, Duchess of Devonshire to Stella Tennant.
To be let loose in the wardrobe rooms, the gold vaults, the muniment room, and the closets, cupboards, and attics of Chatsworth, in search of sartorial treasures has been a dream come true for me. Chatsworth is a real treasure house and the characters of generations of Cavendish family members who have peopled its rooms and gardens and landscapes is revealed as vividly through their choice of clothing and adornments, as through the canvases and lenses of the great artists and photographers who have memorialised them through the centuries. In House Style, we hope to bring these compelling and fascinating people and the very different worlds they inhabited to life, through the clothes and the jewels that they wore. – Hamish Bowles
Highlights of the exhibition will include exceptional couture designed by Jean Phillipe Worth and Christian Dior, together with influential contemporary garments from designers such as Gucci, Helmut Lang, Margiela, Erdem, Alexander McQueen, Christopher Kane and Vetements.
Chatsworth is unlike anywhere else in the world. A place full of charm, history and rituals. It is a piece of England, of Europe and the contemporary world, all at the same time. You can see history everywhere, yet everything is alive. This exhibition proves how much historical objects are an incredible source of inspiration for creating the present. Thus far the house has been speaking, now House Style gives a voice to the wardrobes of its inhabitants and guests. – Alessandro Michele, Creative Director at GUCCI
The exhibition will be showcased from 25 March to 22 October 2017 at Chatsworth House.
House Style: Five Centuries of Fashion at Chatsworth is sponsored by Gucci, together with C W Sellors Fine Jewellery, Investec, Sotheby's and Wedgwood.