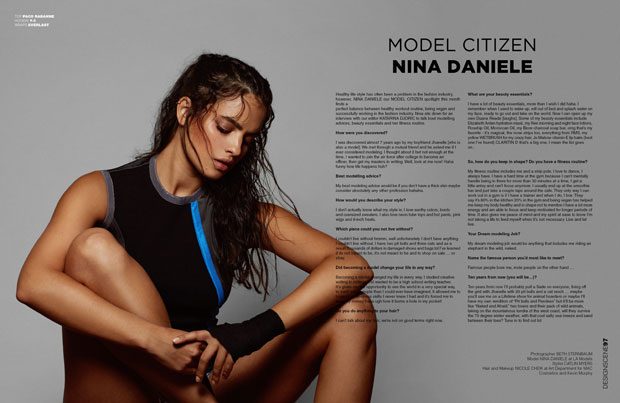 Healthy life style has often been a problem in the fashion industry, however,
NINA DANIELE
our
MODEL CITIZEN
spotlight this month finds a perfect balance between healthy workout routine, being vegan and successfully working in the fashion industry. Nina sits down for an interview with our editor
KATARINA DJORIC
to talk bout modelling advices, beauty essentials and her fitness routine.
How were you discovered?
I was discovered almost 7 years ago by my boyfriend Jhanelle [who is also a model]. We met through a mutual friend and he asked me if I ever considered modeling. I thought about it but not enough at the time, I wanted to join the air force after college to become an officer, then get my masters in writing. Well, look at me now! Haha funny how life happens huh?
Read more after the jump:

Best modelling advice?
My best modeling advice would be if you don't have a thick skin maybe consider absolutely any other profession hahaha.
How would 

you

 describe your style?
I don't actually know what my style is; I love earthy colors, boots and oversized sweaters. I also love neon tube tops and hot pants, pink wigs and 8-inch heels.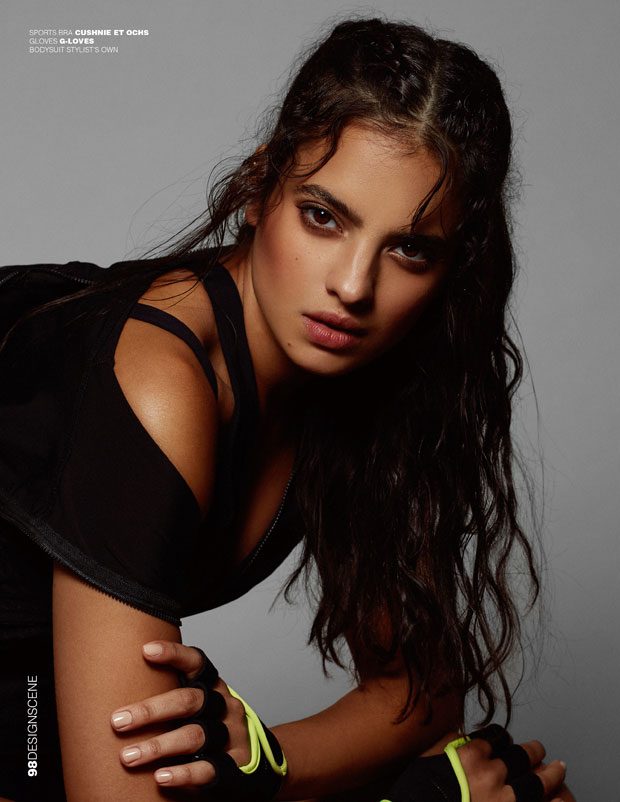 Which piece could you not live without?
I couldn't live without hmmm, well unfortunately I don't have anything I couldn't live without. I have two pit bulls and three cats and as a result thousands of dollars in damaged shoes and bags lol I've learned if its not meant to be, it's not meant to be and to shop on sale … or ebay.

Did becoming a 

model

 change your life in any way?
Becoming a model changed my life in every way. I studied creative writing in college and wanted to be a high school writing teacher. It's given me the opportunity to see the world in a very special way, to meet more people than I could ever have imagined. It allowed me to hone in on business skills I never knew I had and it's forced me to save my money haha ugh how it burns a hole in my pocket!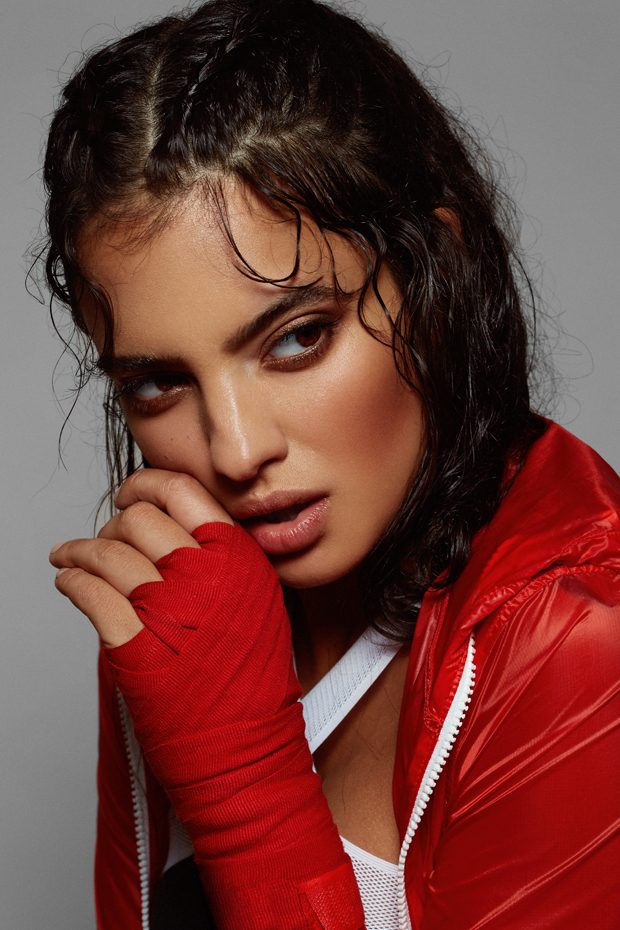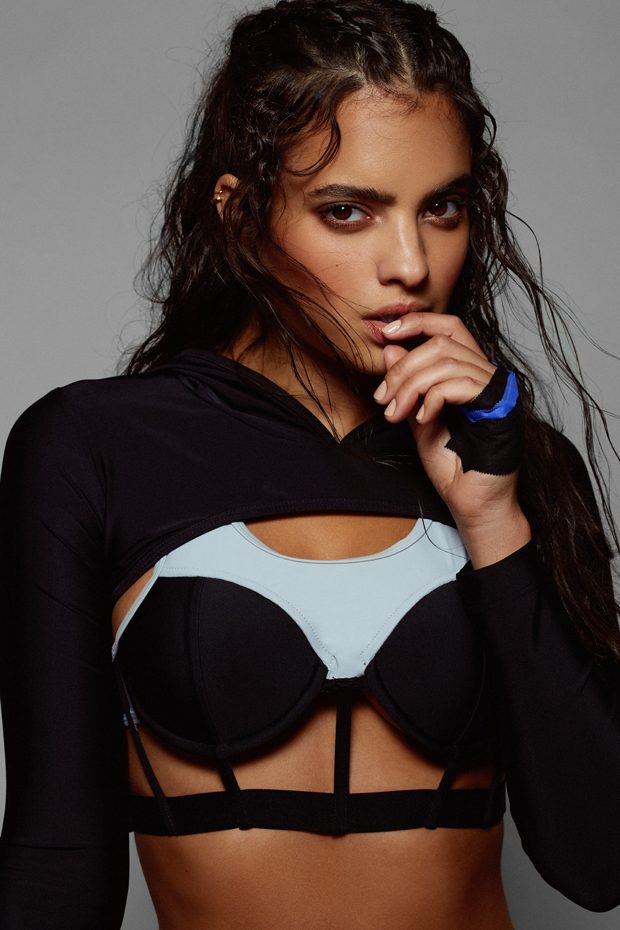 Do you do anything to your hair?
I can't talk about my hair, we're not on good terms right now.
What are your beauty essentials?
I have a lot of beauty essentials, more than I wish I did haha. I remember when I used to wake up, roll out of bed and splash water on my face, ready to go out and take on the world. Now I can open up my own Duane Reade [laughs]. Some of my beauty essentials include Elizabeth Arden hydration mask, my Ren morning and night face lotions, Rosehip Oil, Moroccan Oil, my Biore charcoal soap bar, omg that's my favorite – it's magical, the nose strips too, everything from RMS, my yellow WETBRUSH for my crazy hair, Jo Malone vitamin E lip balm (best one I've found) CLARITIN D that's a big one, I mean the list goes on…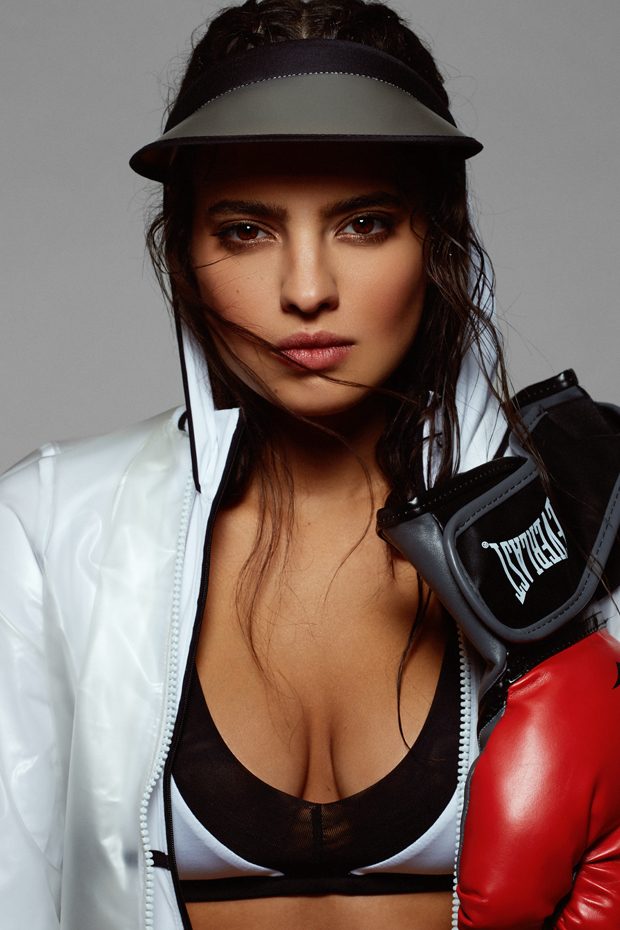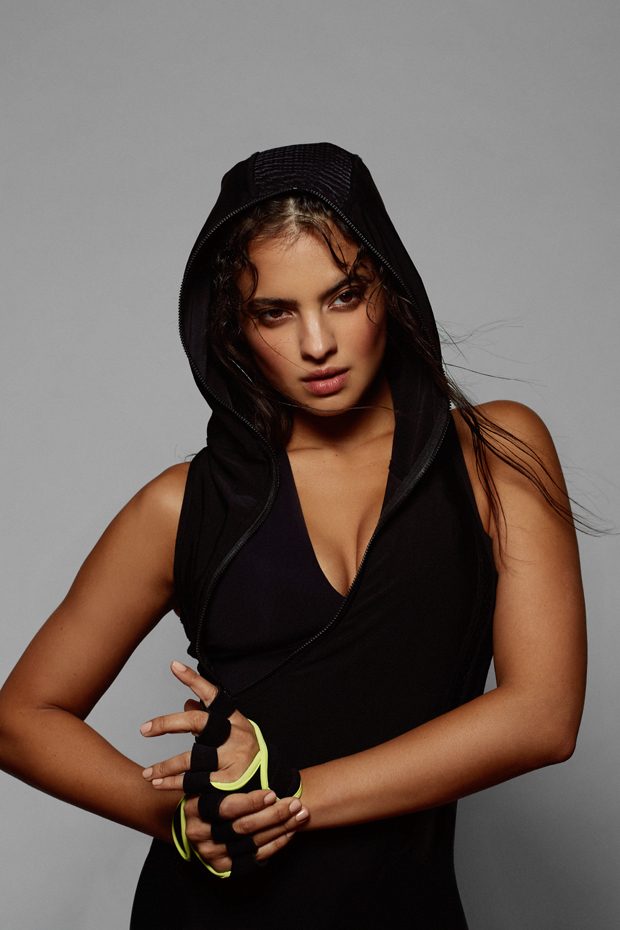 So, how do you keep in shape? Do you have a fitness routine?
My fitness routine includes me and a strip pole. I love to dance, I always have. I have a hard time at the gym because I can't mentally handle being in there for more than 30 minutes at a time, I get a little antsy and can't focus anymore. I usually end up at the smoothie bar and just take a couple laps around the cafe. They only way I can work out in a gym is if I have a trainer and when I do, I box. They say it's 80% in the kitchen 20% in the gym and being vegan has helped me keep my body healthy and in shape not to mention I have a lot more energy and am able to focus and keep motivated for longer periods of time. It also gives me peace of mind and my spirit at ease to know I'm not taking a life to feed myself when it's not necessary. Live and let live.
Your Dream modeling Job?
My dream modeling job would be anything that includes me riding an elephant in the wild, naked.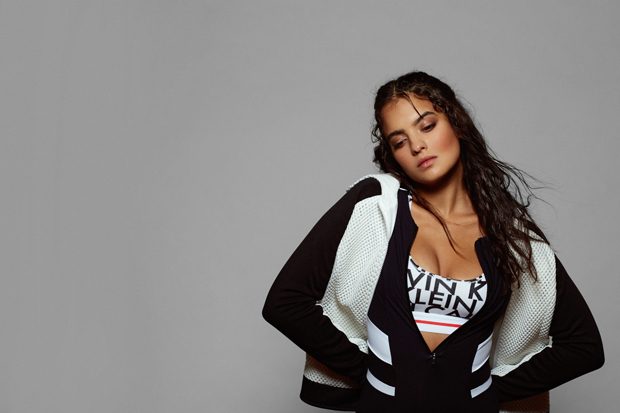 Name the famous person 

you

'd most like to meet?
Famous people bore me, mole people on the other hand …
Ten years from now (you will be…)?
Ten years from now I'll probably pull a Sade on everyone, living off the grid with Jhanelle with 20 pit bulls and a cat ranch … maybe you'll see me on a Lifetime show for animal hoarders or maybe I'll have my own rendition of "Pit bulls and Parolees" but it'll be more like "Naked and Afraid," two lovers and their pack of wild animals, taking on the mountainous tundra of the west coast, will they survive the 70 degree winter weather, with that cool salty sea breeze and sand between their toes? Tune in to find out lol
Photographer Beth Sternbaum
Model Nina Daniele at LA Models
Stylist Catlin Myers
Hair and Makeup Nicole Chew at Art Department for MAC Cosmetics and Kevin Murphy
Keep up with Nina @ninamariedaniele