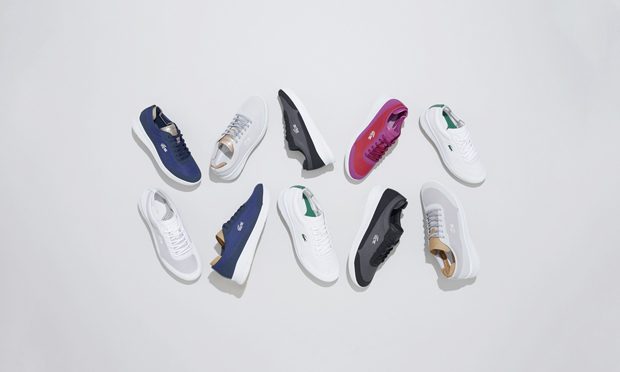 For its Spring/ Summer 2017 collection, french traditional brand Lacoste stays true to its significant style but interprets it in an incredibly innovative, refreshing way. LT Spirit Elite and LT Spirit lift the levels' designs to a higher level, or, to say it more precisely, the designs are bold yet modern which underlines the new relevance of the labels' tennis heritage for city life. Albeit the label stays true to its sporty character, the shoes appear endlessly elegant yet sporty with just the right amount of each. René Lacostes' dedication for bringing elegance to daily life clearly shines through. The pieces of this collection are the perfect addition for the cosmopolitan, urban- chic customer that prefers to wear highest quality and completely comfortable pieces. They can be worn at any age and for any occasion.
The range of colours consists of very wearable, chic and classy hues, for instance tennis- inspired sheer white, timeless black, grey and navy. In addition to those timeless tones, also a few bright, striking colours can be noticed, such as tangerine and amethyst. Those vibrant tones can be seen as a jollification and express pure joie de vivre. Furthermore they give the collection a summery touch. Each style is finished with the labels' typical croc emblem. Size- wise, the croc emblem is presented in an endlessly elegant way and stays rather decent. It underlines the past's relevance to the future. Simply sophisticated!
Read more after the jump:

Worth of mentioning is also the fact Lacoste's pique pattern has been reinterpreted in an incredibly interesting way. René Lacoste himself had introduced that pattern in his iconic L.12.12. polo shirt. He had dicscovered and appreciated the quality of that material after having explored various fabrics. Nowadays, his invention stays relevant to the collections' current models and it even appears in a new design: with alion mesh reinforcements as a durable yet sleek finish. Completely compelling!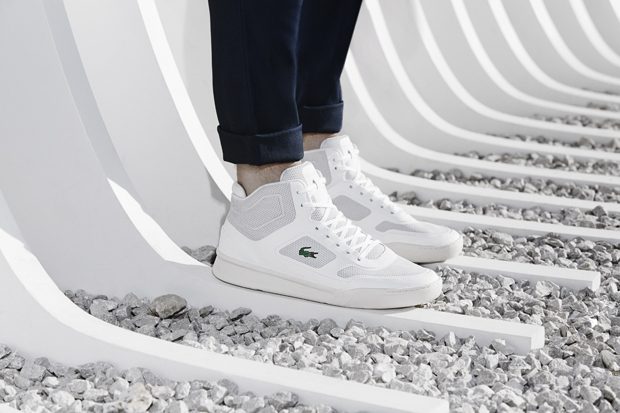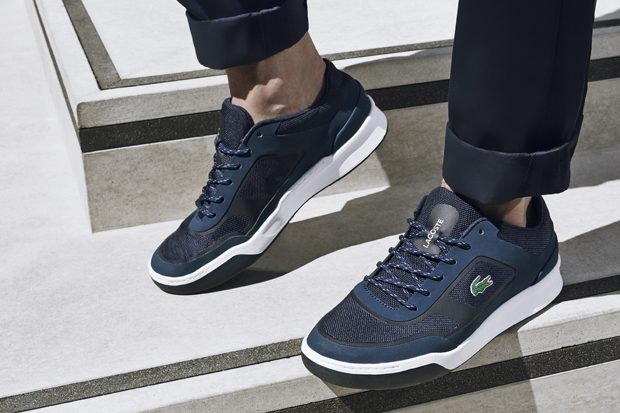 As we witnessed in several of Lacostes' previous collections, comfort and ease play a central role. That can be noticed in this collection as well. LT Spirit Elite's removable moulded in sock and heel comfort clip have its origin in sports and apply them to the needs of modern life. Worth of mentioning is Lacostes' very special detail- awareness: a hidden message inside adds a playful, individual style to a sport- inspired silhouette. A dual density outsole makes the combination of soft and hard EVA possible. LT Spirit's double- layered 11mm in- sock has a similar effect. Casual, comfortable, chic.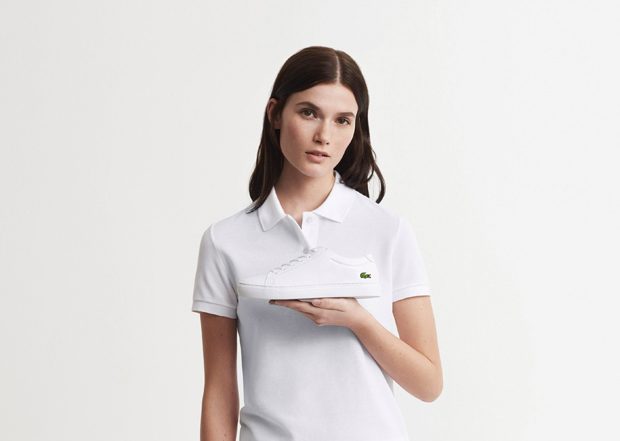 For its Spring Summer 2017 menswear collection, the Urban Explorer returns. Its timeless designs are the perfect choice for city walks and urban adventures. They are made for a younger generation with a preference for sportswear that works on the street. Explorateur Sport and Explorateur Sport Mid impress us with their very special detail- awareness and striking details. Flecked reflective laces including reflective webbing on the heel are a refreshing addition to the shoes' silhouettes. The upper part is made of ballistic mesh with bonded synthethic overlays, which creates a textured yet sleek overall image. The references of the tennis court in relation to modern life are clearly visible. The vivid croc emblem is added on the side of each shoe. Those shoes are practical yet charming with just the right amount of each. We cannot wait injecting those pieces into our Spring/ Summer 2017 wardrobe.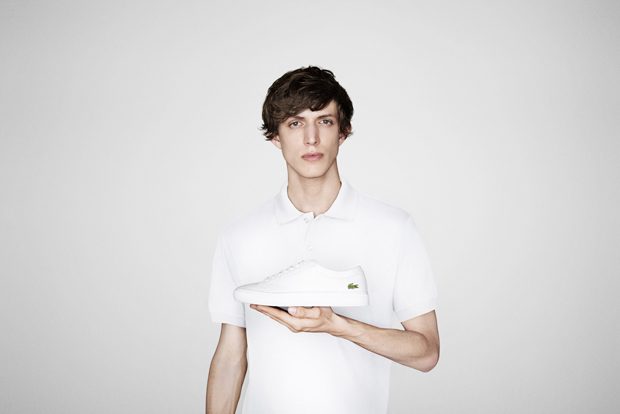 We will definitely keep an eye on Lacoste and all its upcoming collections!
All images courtesy of LACOSTE  www.lacoste.com
Words by Sussan Zeck  for D'SCENE Magazine