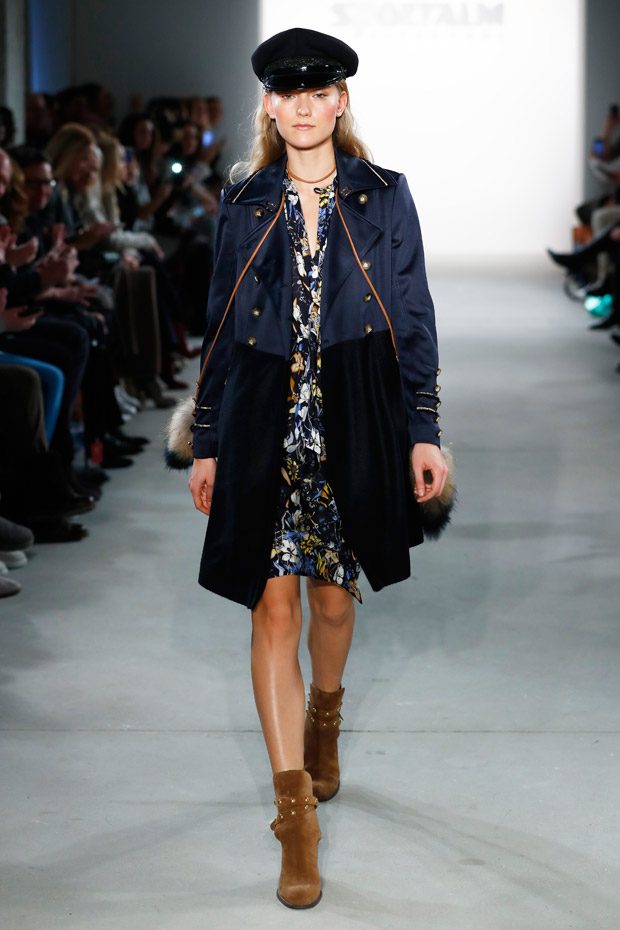 Austrian traditional brand Sportalm presented its Autumn/ Winter 2017/18 collection as first show on the second show day during Mercedes- Benz Fashion Week Berlin.
In this compelling collection, traditional elements were paired with innovative ones or, to say it more precisely, it is a vivid mix and match of various influences and ideas. The creations of this collection had a chic, casual approach that always contained sporty elements. Being significant for those precious pieces is its highest quality and its very special detail- awareness. It is the perfect collection for the cosmopolitan womens' wardrobe that is enjoying a weekend at any fancy ski resort. This collection can be worn at any occassion and at any age. Dressing accordingly to the cold winter weather, look chic and feel good has never felt as easy to combine.
This collection contained both day- and eveningwear. Albeit also sportswear could be noticed. The range of colours is multifarious- it ranges from pineapple, mustard, scarlet, apricot, emerald green, sky blue to more restrained, classy hues, such as night black, sheer white, grey and nude. Just pick the colour that matches your daily mood.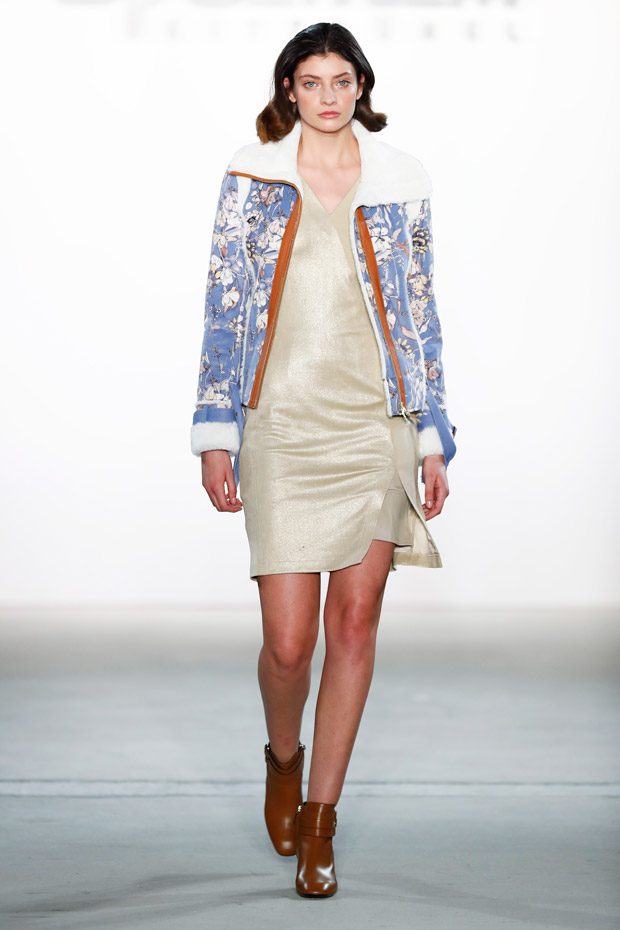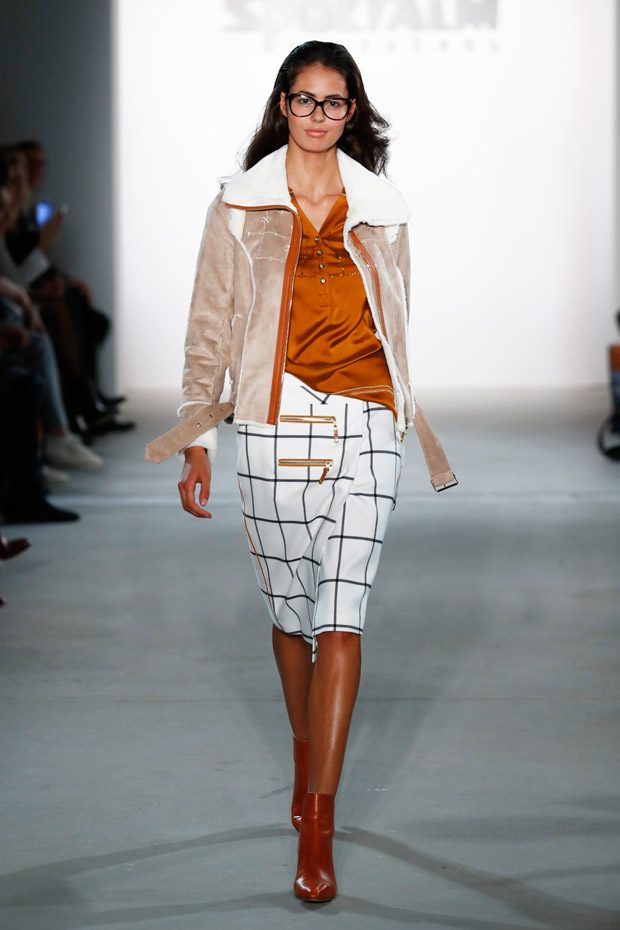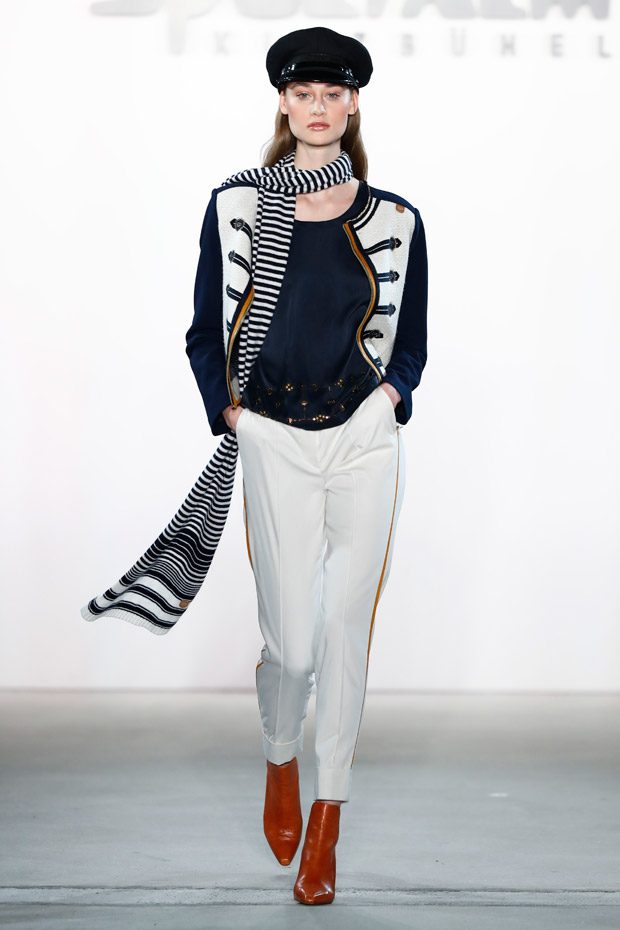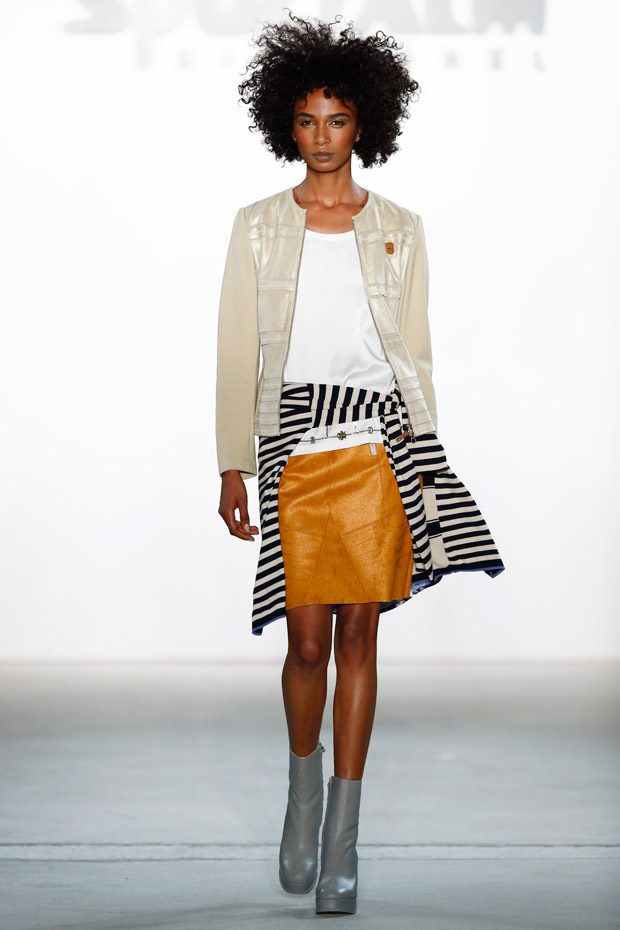 The different prints were inspiring to watch and always stayed wearable- some stripes and floral patterns were our favourites. Two trends that could be noticed for several seasons were present in this collection as well, maritime and metallic elements. That underlined the blithe character of this collection. Flat caps and oversized collars gave some creations their unique, edgy approach. Worth of mentioning is also the fact many of the outfits of this collection were focused on the waist (look at those cool belts!) which can be seen as an ode to femininity. Fabric- wise, only finest quality was chosen, such as sophisticated silk and lace.
The ski outfits were mainly shown in bright colours which is the perfect addition for grey winter days. In addition to the active wear, moonboots and ski glasses were worn. Because of their practical yet chic appearance, those active wear outfits definitely deserve devotion.
The hair of the models was worn slightly wavy and open, the make- up was kept rather natural, with a soft glow on the cheeks and lips.
We will definitely keep an eye on Sportalm and on all upcoming collections!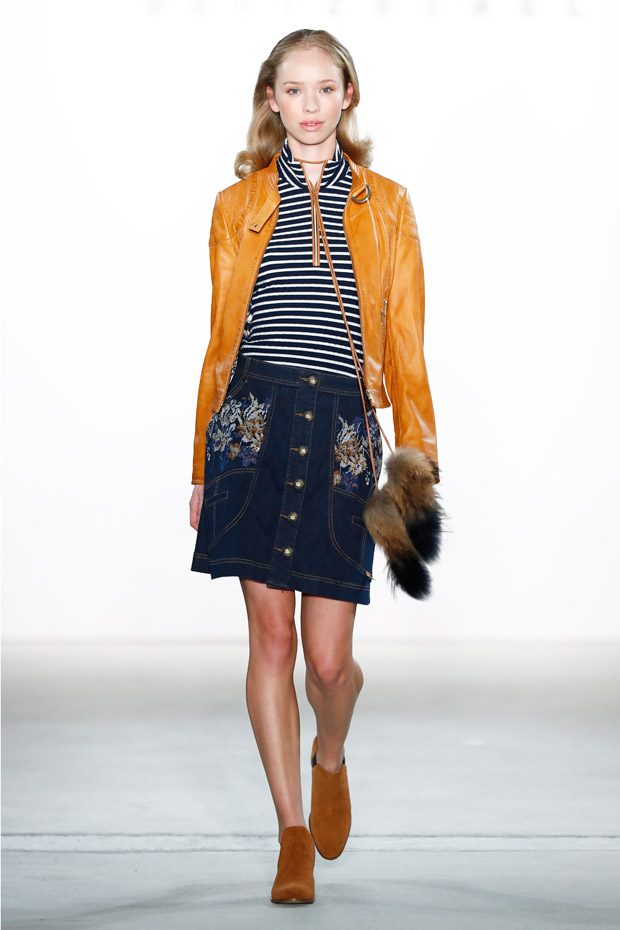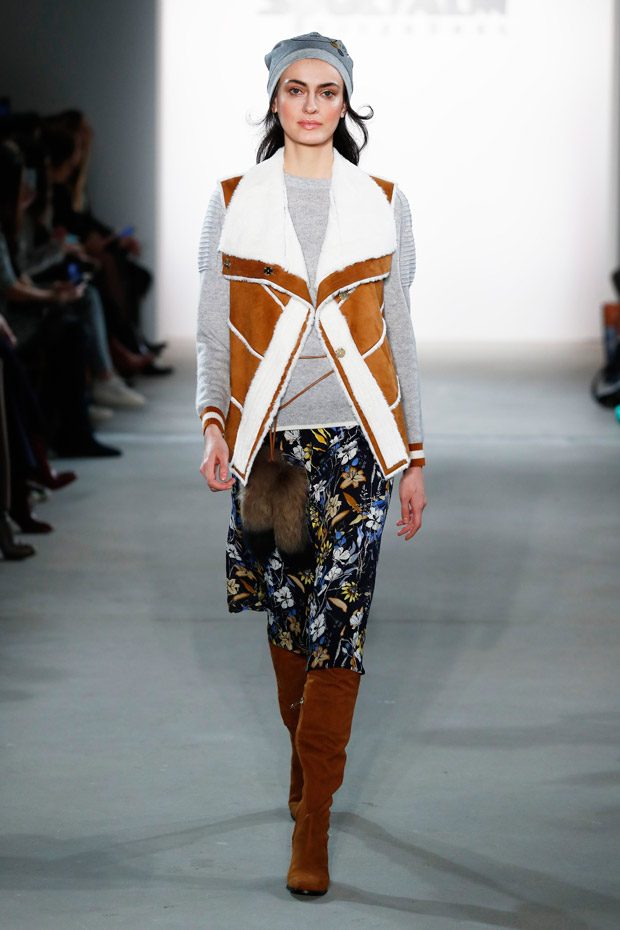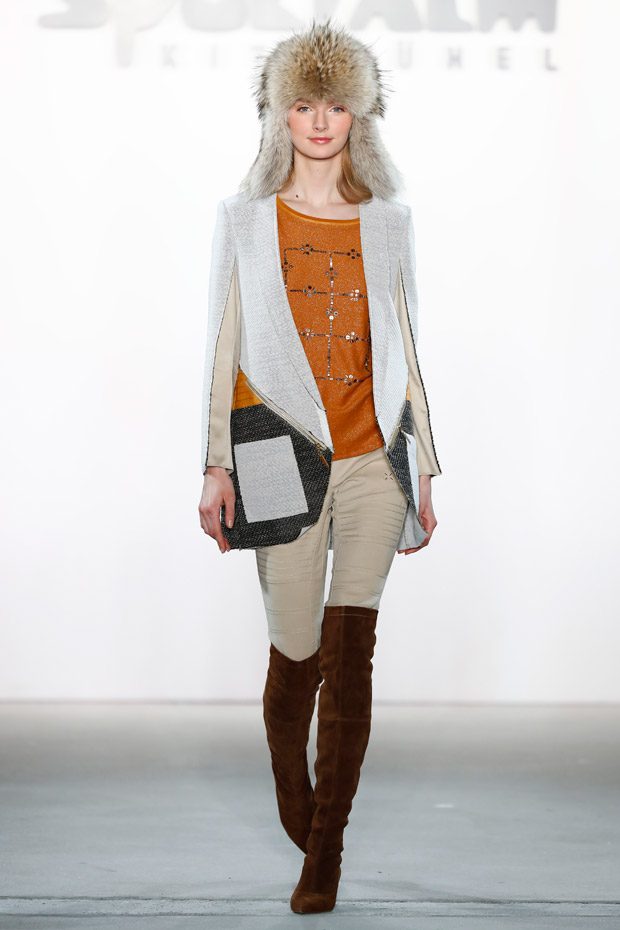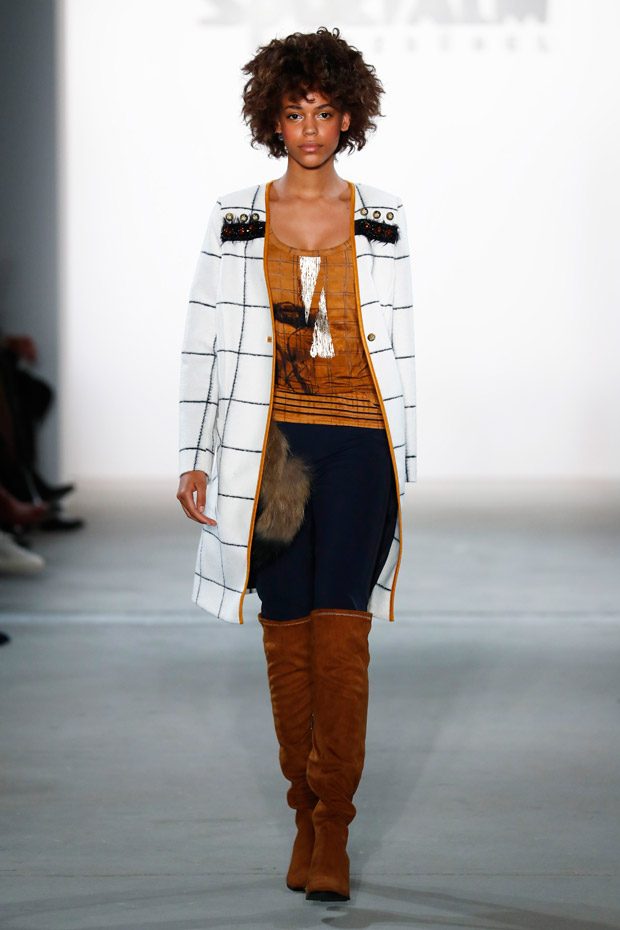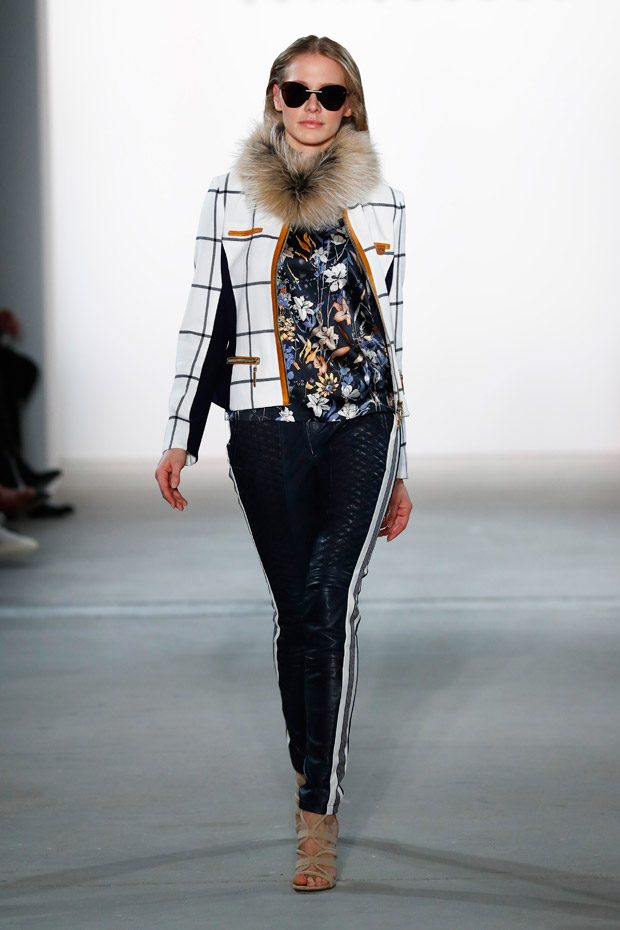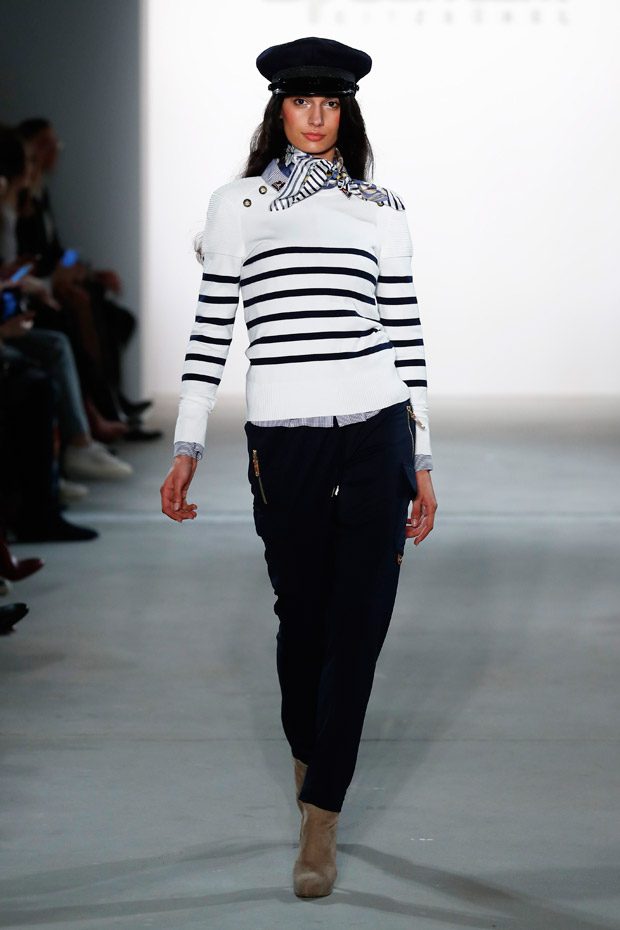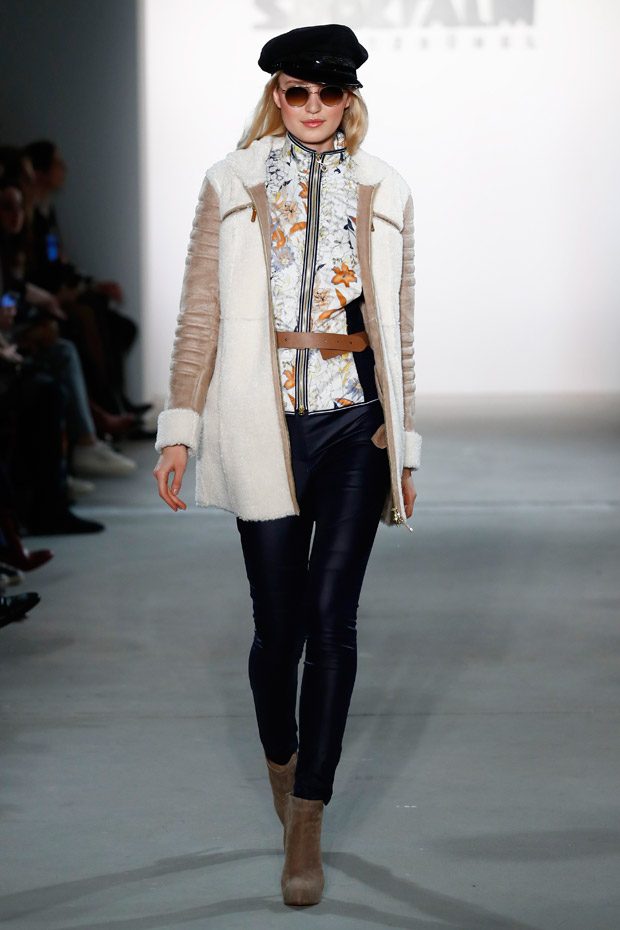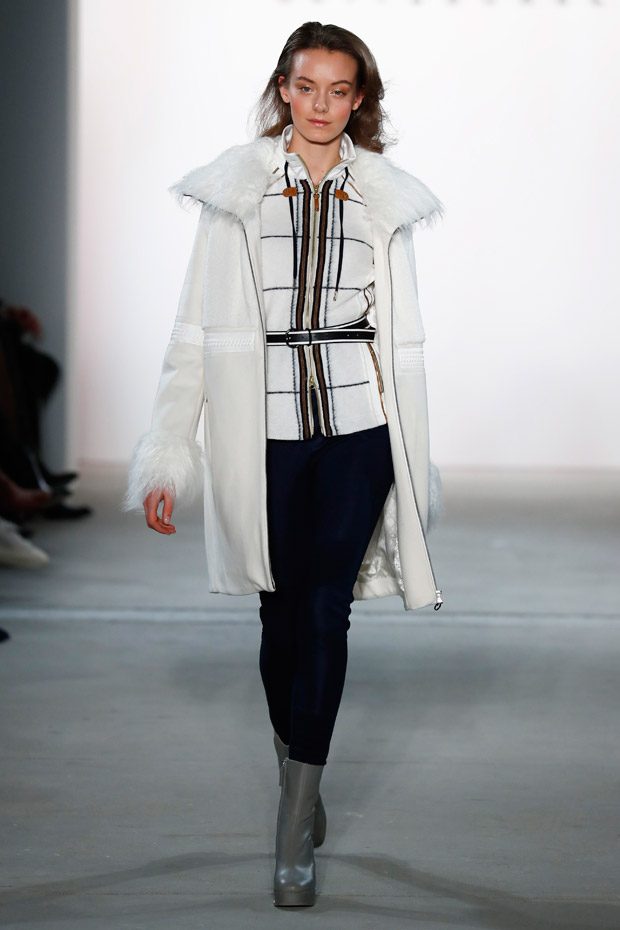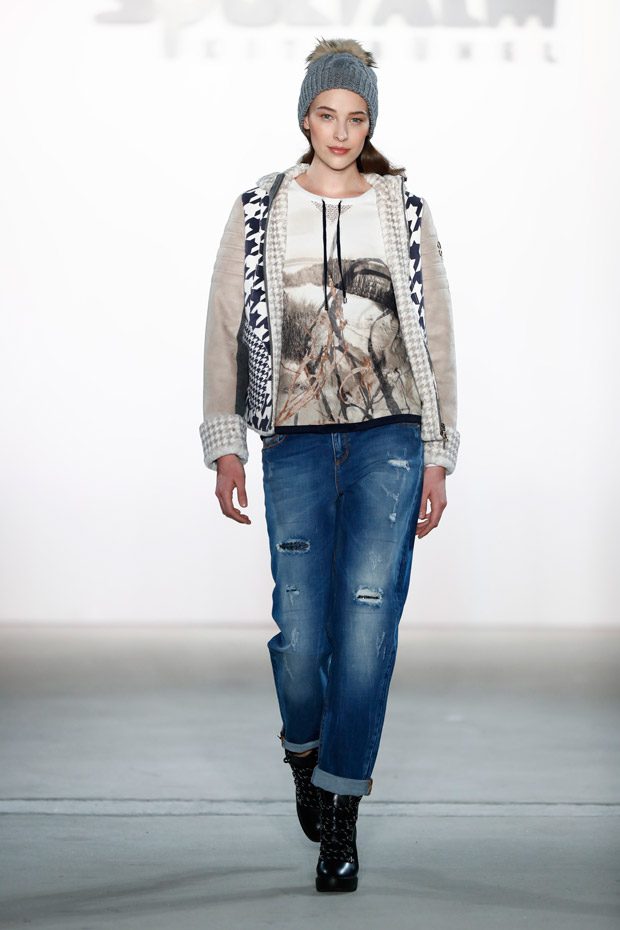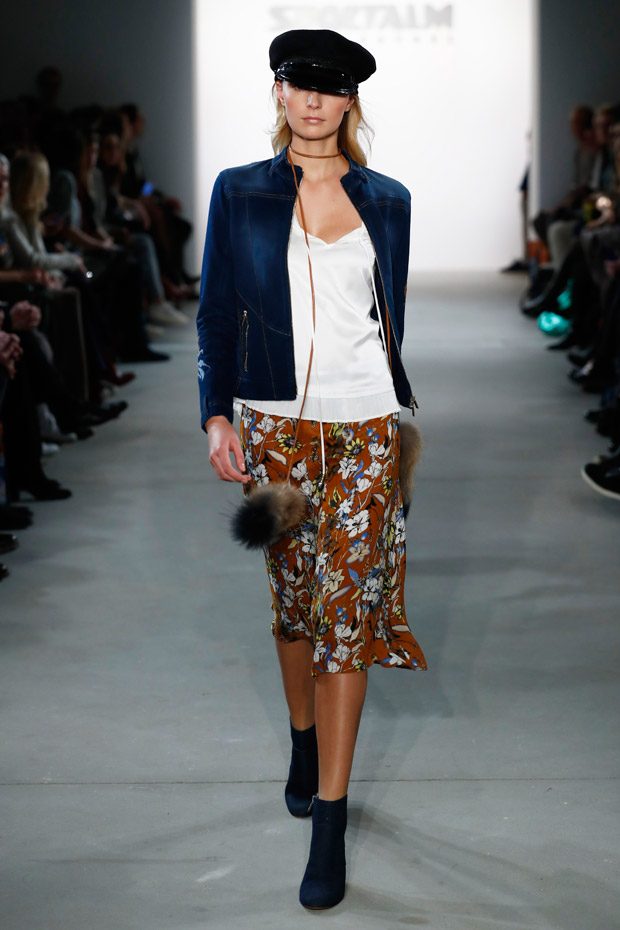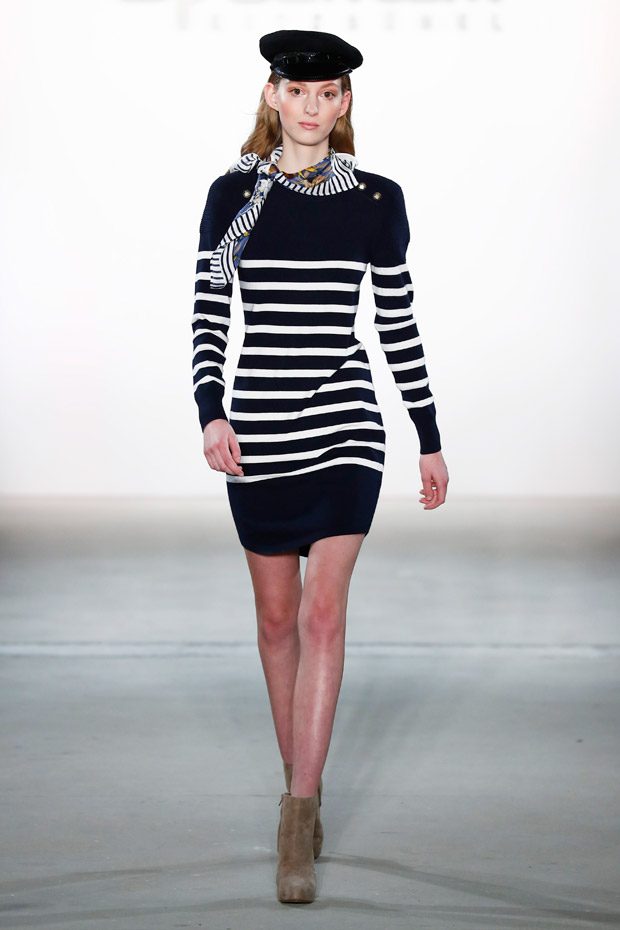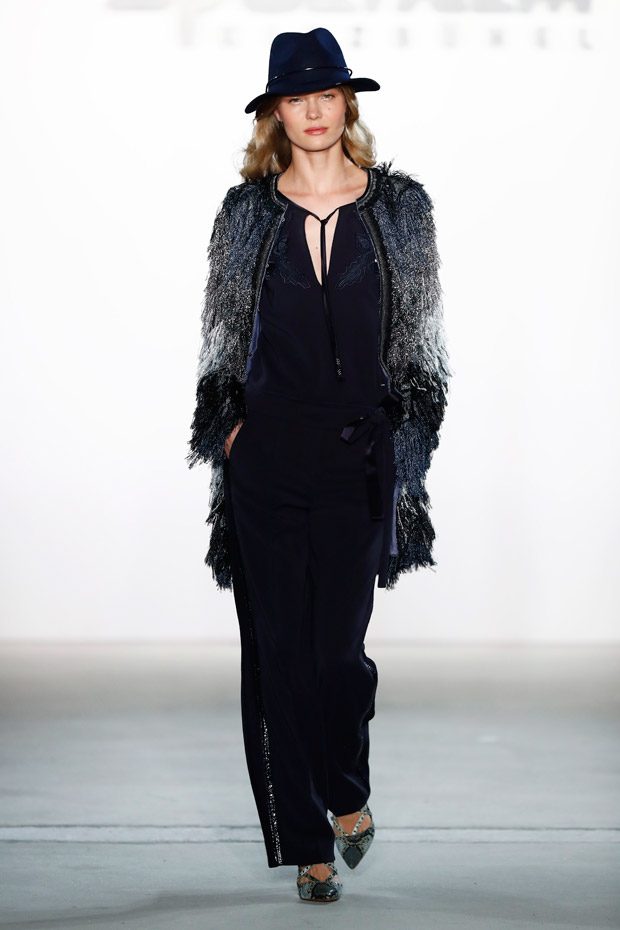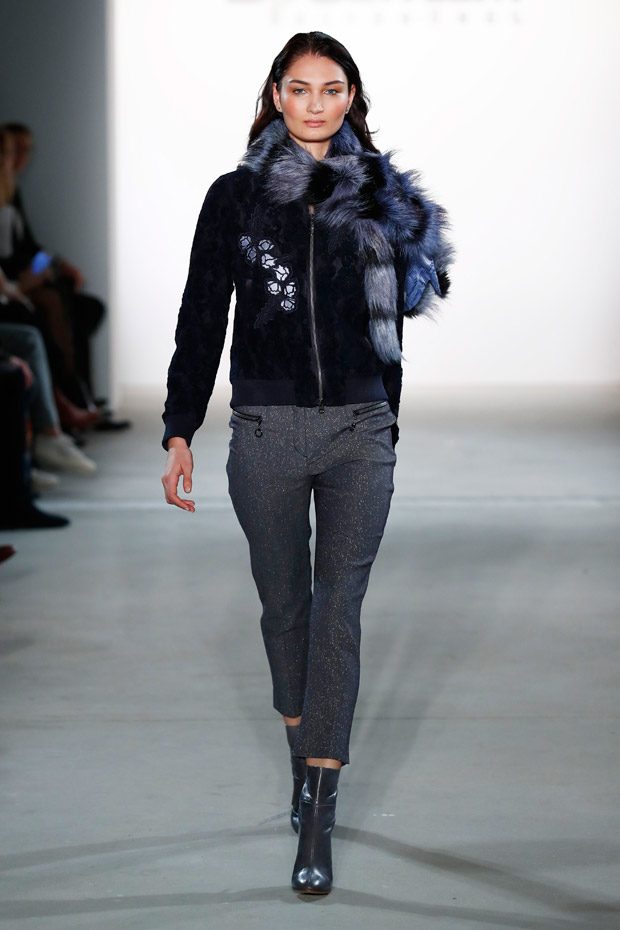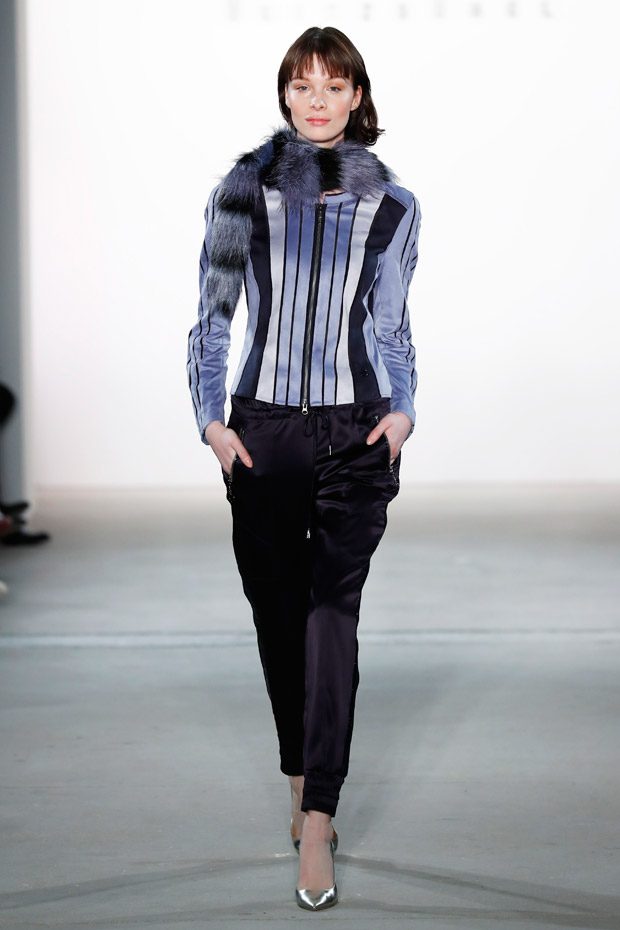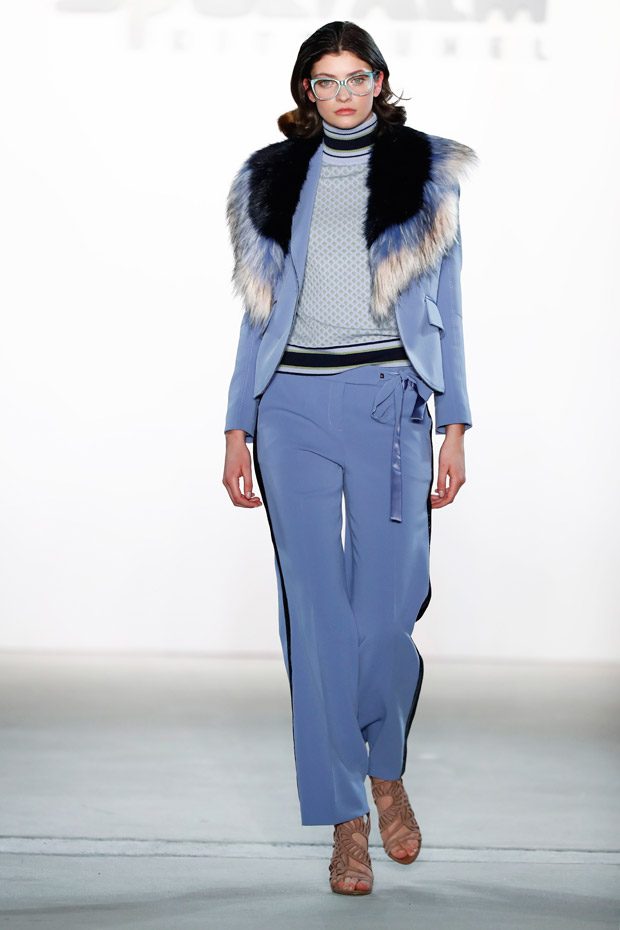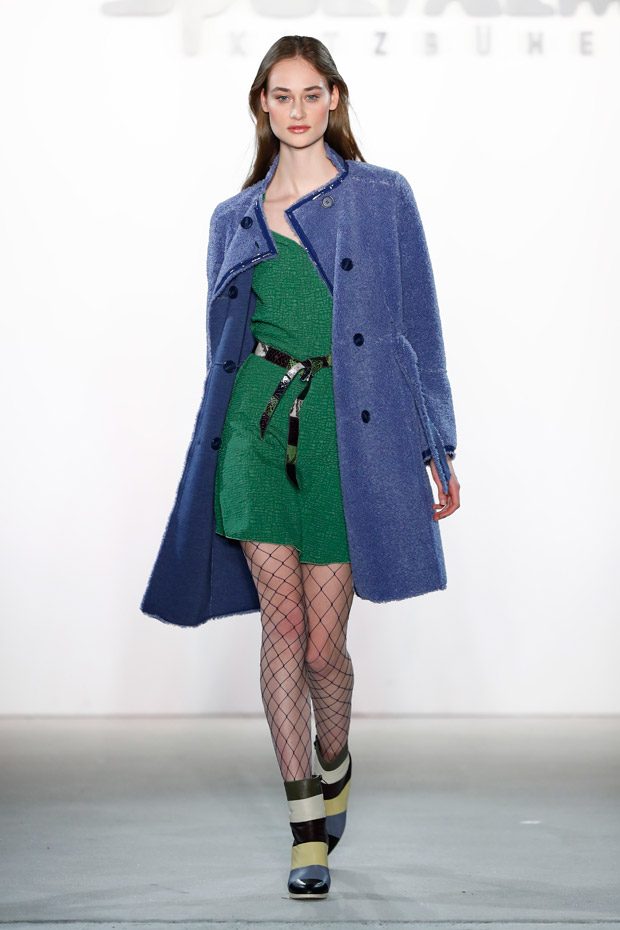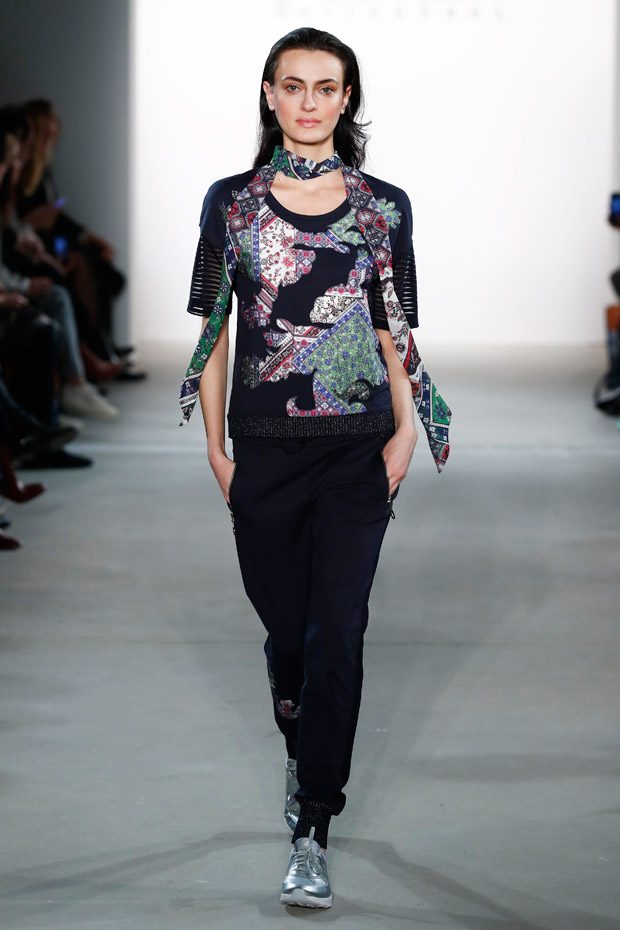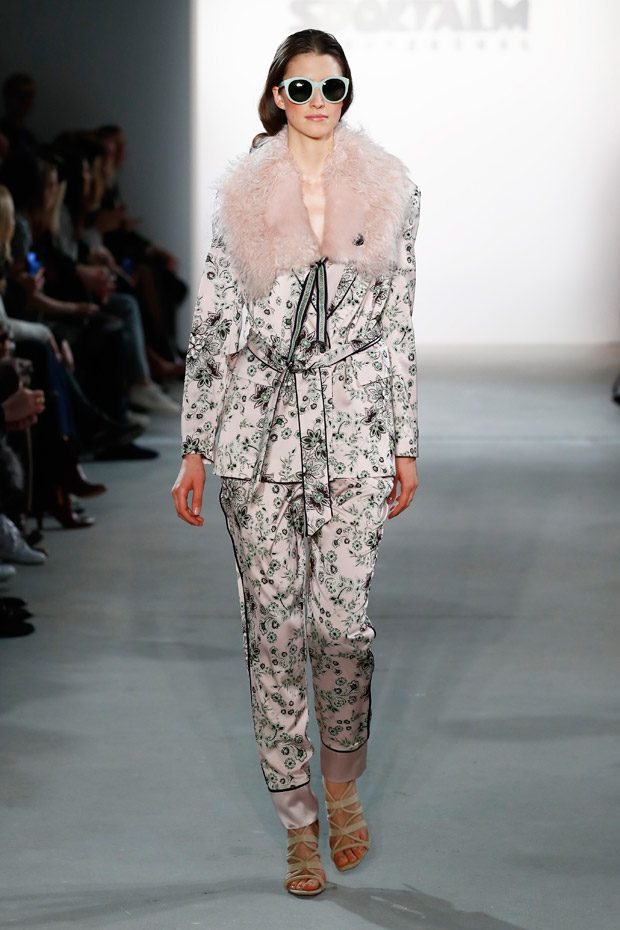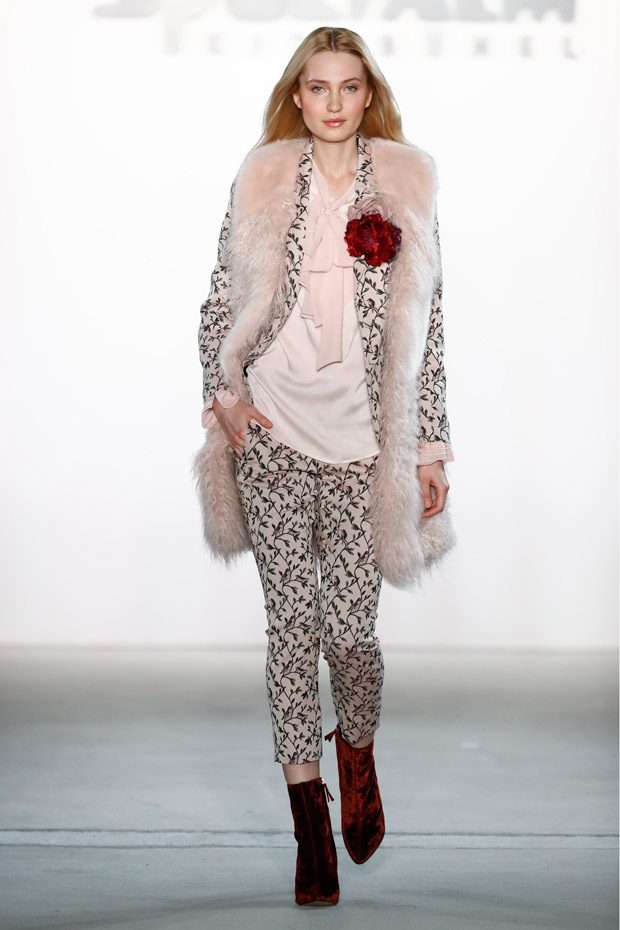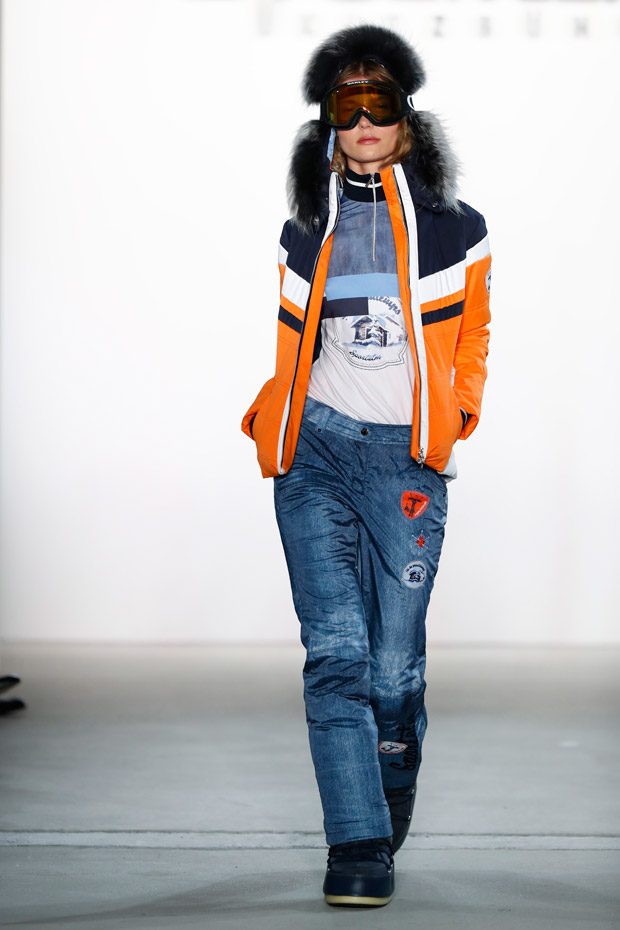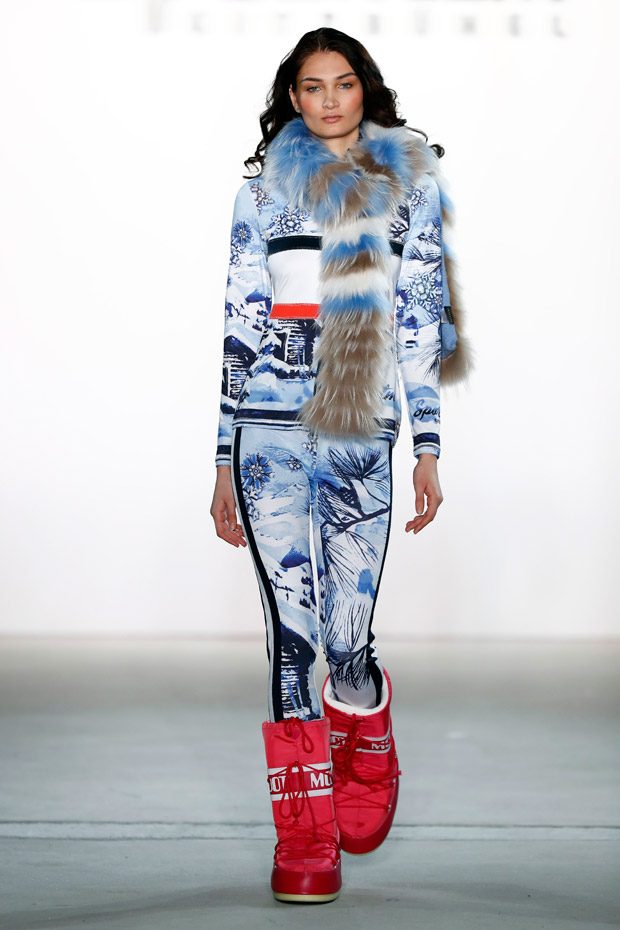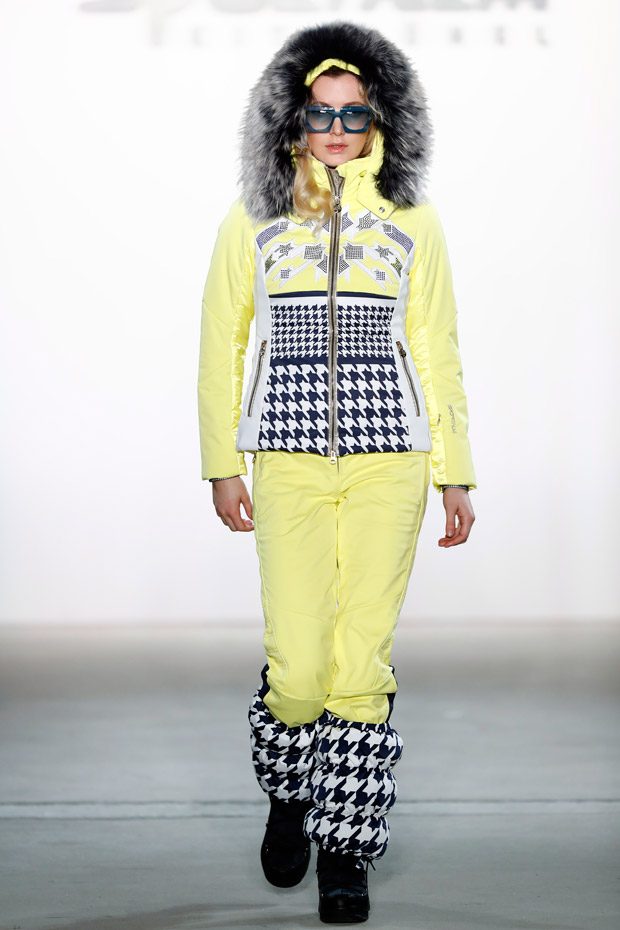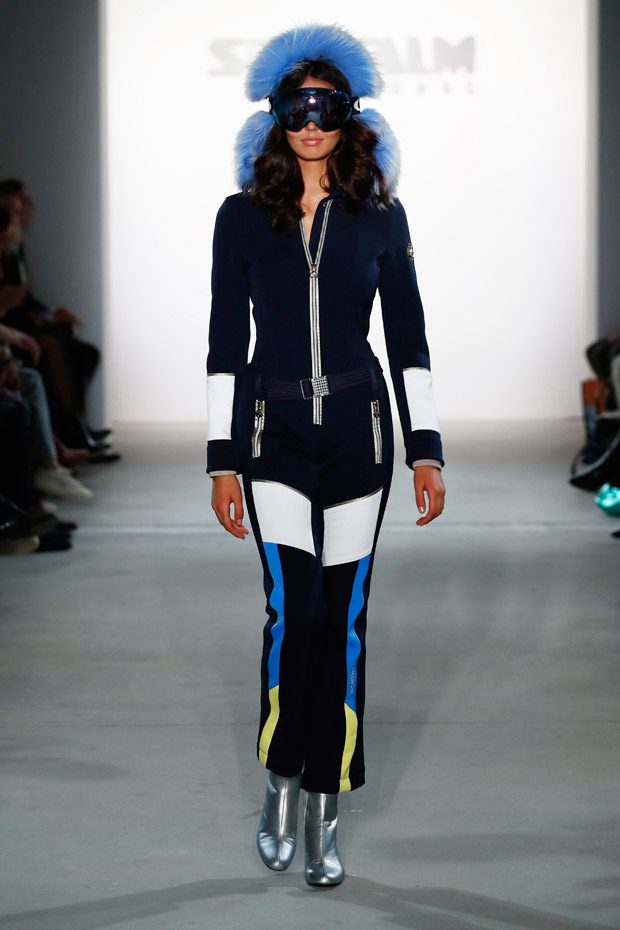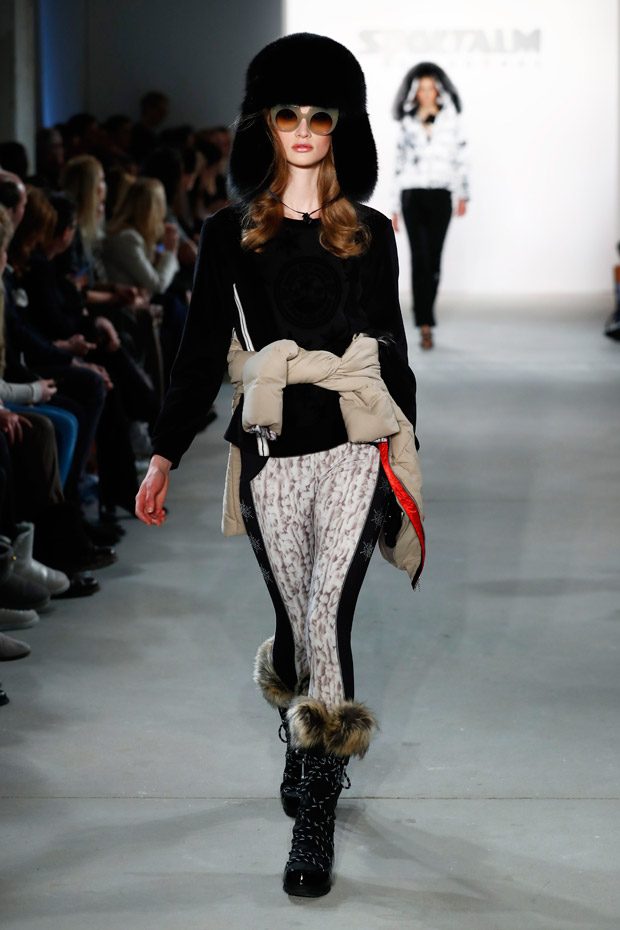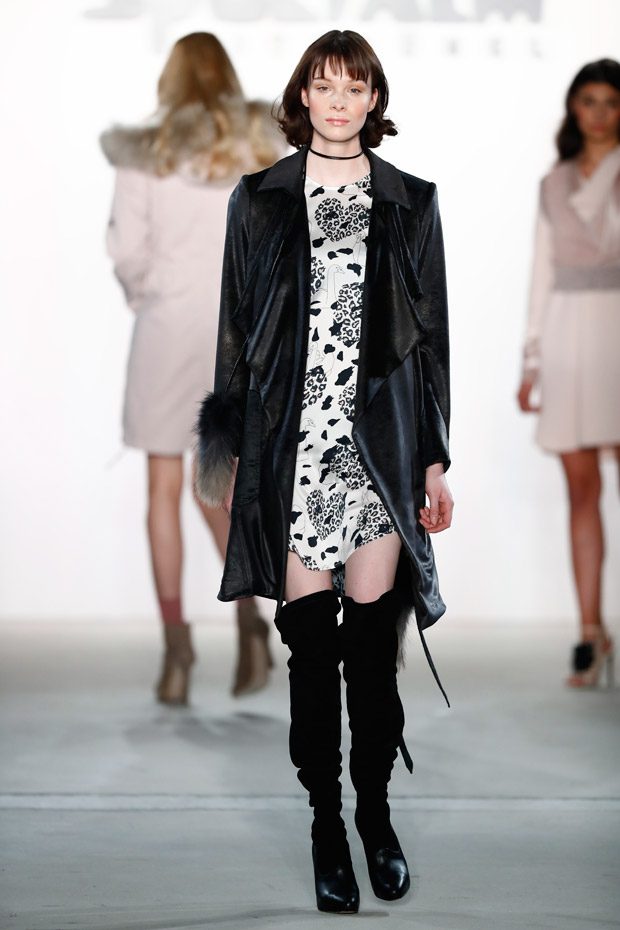 Photos: Mercedes- Benz Fashion Week Berlin / IMG Fashion
Review by Sussan Zeck for D'SCENE Magazine