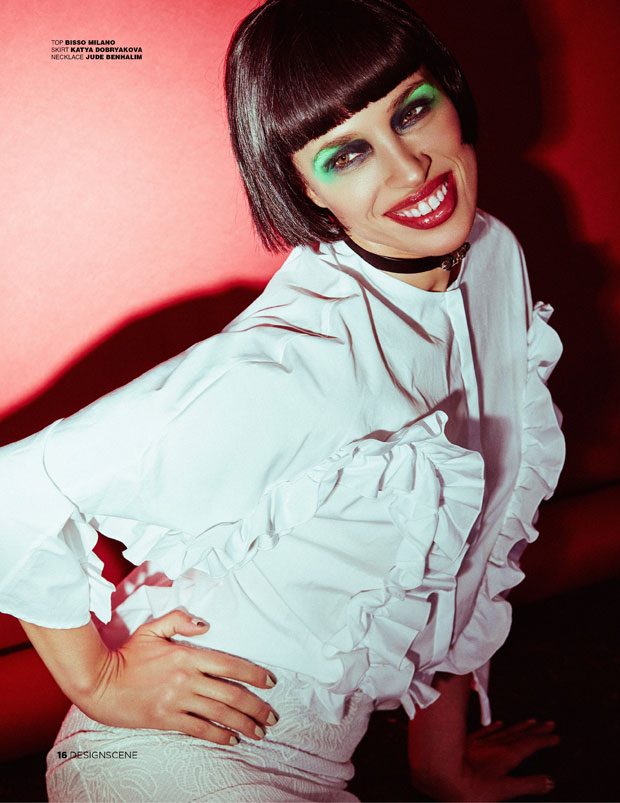 MATTI BYGOD sits down with our cover star BRANDI QUINONES to talk the super model days, racism in fashion industry, social media and privacy for March 2017 issue of DESIGN SCENE Magazine (OUT NOW).
"My job is to make the clothes look beautiful, make my money and leave you know."
Brandi Quinones earned her Super Model status in the 90's walking countless runways for every designer you could dream to model for. Discovered in a shopping mall by an agent when she was 16…yes she was discovered in a way we all dream of being discovered. Brandi's unique Cuban Afro heritage, American moxy and signature walk earned her a respectable 25 years in the business with no end in sight.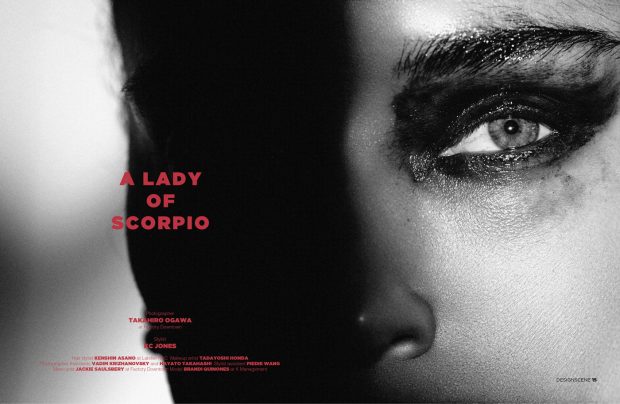 The 90's were the penultimate years to be a model. You didn't need to be the child of someone famous or have a large social media following to be noticed. To be a supermodel before the age of social media you had to be blessed with genetics and clever enough to style yourself or walk in a way that set you apart from other girls. You could be from anywhere in world with any background and make it with the right balance of personality and beauty. Brandi's catwalk in the 90's was rhythmic and personal and it had people talking. I often wonder if fashion might revisit girls walking with a signature styles, do you? "There is always a place for beauty and individuality".

Imagine being 16 in the mall shopping and having someone not creepy tell you that you should be a model! Many of us have been approached by some questionable characters in malls telling us we could be models but imagine if someone legit had and at the age of 16 when most of us are at the peak of looking awkward. What advice would you give your 16 year old self starting in the industry with all the knowledge you have now? "Don't leave any job on the table even if you are extremely busy you will always mourn the opportunity".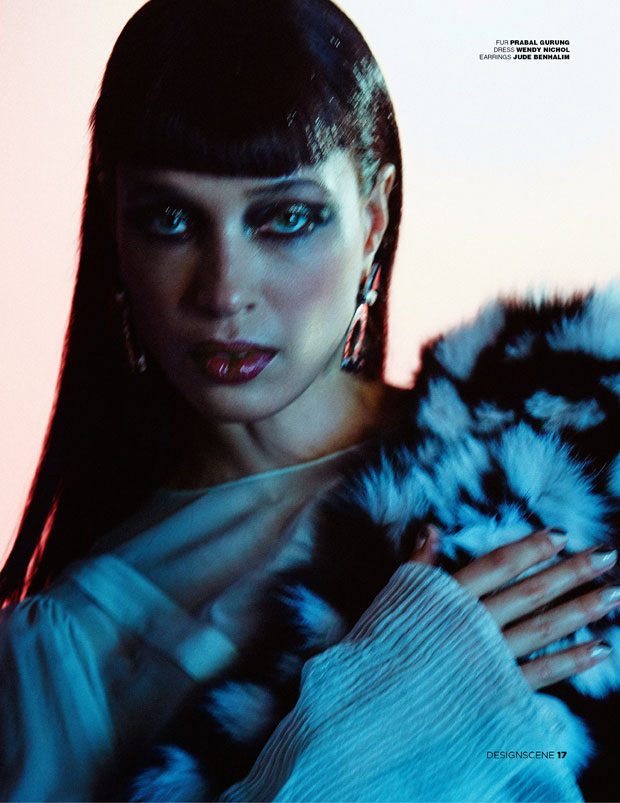 Fashion is always changing but like any industry some parts of the machine evolve slowly. Trends and models change all the time but deeper issues like racism still remain prevalent in the very industry meant to celebrate diverse beauty. So, what about the industry do you like or wish would change? "I would change the need to be trendy, shady, greedy, judgmental or unwilling to put a model on a cover. What I love is that u can be a young professional and continue to grow in beauty and have a professional experience that is so beyond anything else!". Being mixed race still comes with many challenges, have you experienced any discrimination over your career, if so has much changed? "Yes I experienced it! It was like a road block I would go to see editors of top magazines in the U.S. and they didn't know what to make of someone they couldn't categorize, it was pathetic…so I made them see I was going be the one woman to show the world that diversity matters! I opened the floodgates and I continue this calling to be a professional carving paths to other markets nobody cared about. The irony is they won't give me those covers anymore".

If you've worked in any industry for more than a decade you get to know people in your industry well and if you've been working in that industry for 2 decades well you either grow close or you perfect the art of avoiding each other. "Being that I have been a supermodel for 25 years this year I would say the connections run deep". Time isn't always so kind to us, how do you look so ageless almost 25 years later from when you started? "I just enjoy life and I do yoga." How did you define beauty when you were 16 versus how you define it now? "My definition of beauty is the same as it's always been. Love yourself and be good to yourself and others". How has your style evolved over the years? "I'm not sure. I was always a fashion girl. I got my first Dior Dress at age 7…Dior, Guess, Perry Ellis. I was a stylish child; I fell in love with high fashion at an extremely young age and I won't even get into the makeup and hair!"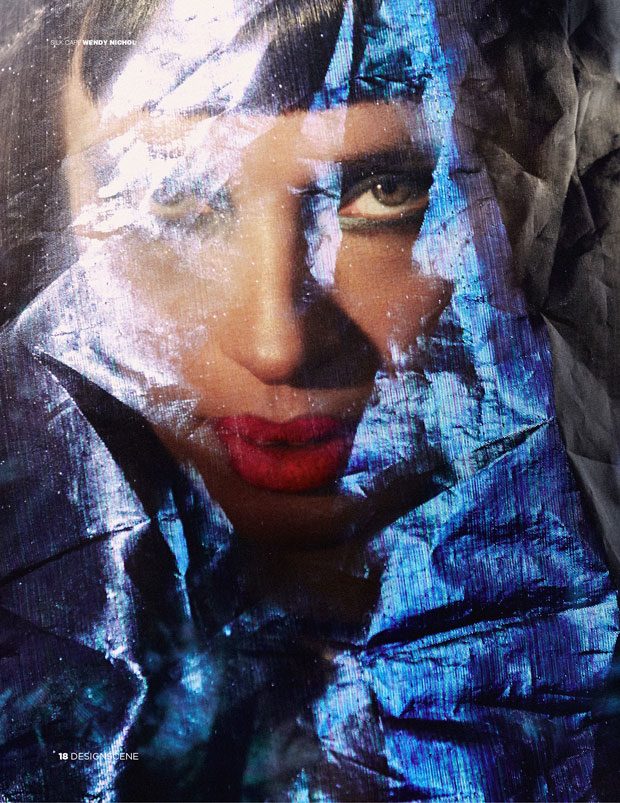 Do you think the world's divisive political climate will influence fashion? "Politics and fashion I believe have always gone hand and hand, there's always a story to tell beautifully." Speaking of divisive climates what are your thoughts on social media? "My thoughts on social media…hmm for me it's all about the fans; If they're happy I'm happy and I pray they are doing great things in their lives. I am thankful for every person God has put in front of me."
Women in most industries have to push for the same opportunities as men, what does Feminism mean to you? "Feminism to me is the freedom to make just as much money as you like with no discrimination of gender." Is the fashion industry lacking equality? "I Believe Feminism is already in the fashion industry for female models, as it's a woman's game and I'm enjoying every second of it."

What brings you joy in your private life? "Privacy! I'm a real New Yorker, my little chihuahua brings me joy and helping people because I have been so blessed. I'm a nature addict I need to be doing something like planting, traveling or swimming…I would say my most favorite thing to do is swim." Who inspires you? "The person who inspires me most in my life was a Montenegro /New Yorker Doctor. I Believe he was most beautiful person I ever met in my life. He did so much for the poor people of NY and Montenegro I have never meet anyone so beautiful!"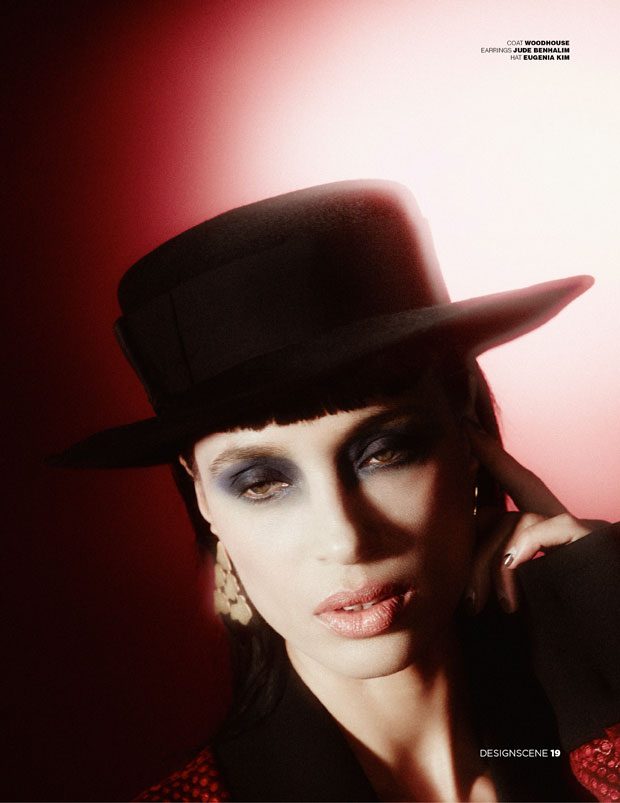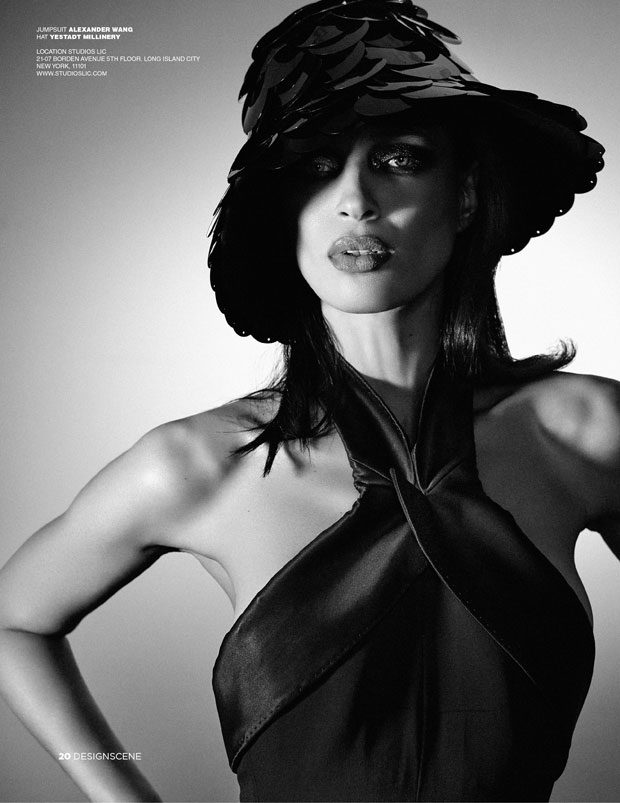 What are your goals for the future in the fashion industry? "My goals for the future in this industry are to continue to do what I love"
Brandi Quinones not only has the unique beauty and attitude you'd imagine a supermodel should have but she also has a big heart for her fans. Brandi continues to push through the barriers that attempted to confine her and much like her we're loving every second of it!
Model Brandi Quinones at K Management
Photographer Takahiro Ogawa at Factory Downtown – www.takahiroogawa.com
Stylist KC Jones
Hair stylist Kenshin Asano at Latelier NYC
Makeup artist Tadayoshi Honda
Photographer Assistants Vadim Krizhanovsky and Hayato Takahashi
Stylist assistant Piedie Wang
Manicurist Jackie Saulsbery at Factory Downtown
Interview and Words by Matti Bygod @mattibygod
Special Thanks and Location Studios LIC 21-07 Borden Avenue 5th Floor, Long Island City, New York, 11101 (www.studioslic.com)