For the latest issue of DESIGN SCENE magazine we discuss the growing role of the internationally licenced magazines with Editor In Chief of Harper's Bazaar Serbia PETAR JANOSEVIC. Petar, sits down for an interview with our EIC ZARKO DAVINIC to talk beginnings, challenges he faced while establishing The Serbian edition of BAZAAR and the role of Carine Roitfeld.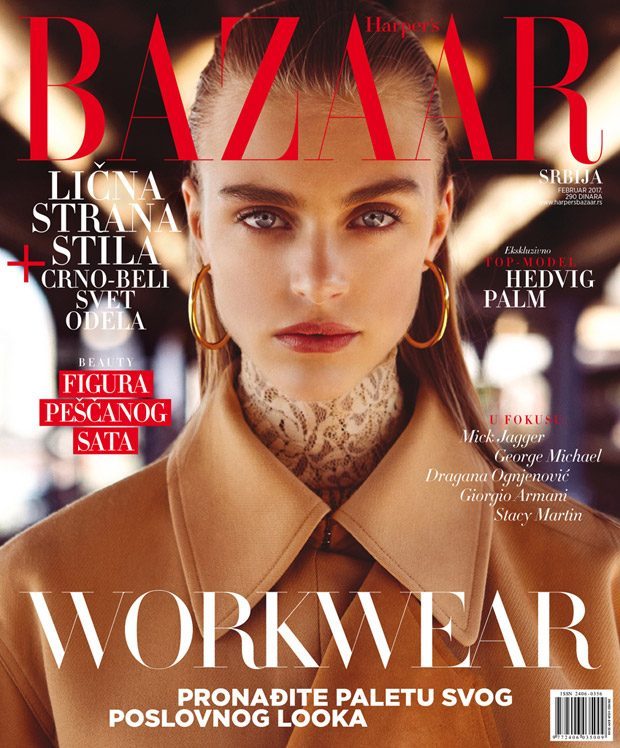 Hedvig Palm for Harper's Bazaar Serbia February 2017 Issue
What or who inspired you to go into fashion?
Prior to Harper's I was involved with L'Officiel and Cosmopolitan so I can say I was always surrounded by print media and fashion, even though my education was in a completely different field. There is a certain dynamic which comes with working in the media business that I have always liked.
What was the process of establishing a presence of a renowned magazine such as Harper's Bazaar in Serbia? What were the biggest challenges of starting the title from scratch?
Harper's BAZAAR is the oldest fashion publication in the world with incredible history. So we did not approach it lightly. Months of research was done in order for our team to get to know the essence and the spirit of the brand. As time went by we grew more and more confident and were able to make it our own.
Tell me about some of your highlights since the launch of HB Serbia.
Probably the biggest recognition is when an international publication acknowledges your work. Both of our anniversary cover stories were reprinted by other Harper's Bazaar magazines, as did our Beauty cover with the iconic Crystal Renn. Chanel Iman editorial inspired by Prince was an amazing experience. We had an exclusive opportunity to interview Rick Owens and Jean Paul Gaultier. I am happy to say there are more and more highlights.
What are your views on Serbian fashion and how does the fashion scene in Serbia and the region measure up compared to the international playing field?
There is a matter of scale obviously. We are a very small market and fashion in its true self is quite new to us. However some of the most famous fashion brands in the world are present in Serbia, meaning there is a market for it. In terms of know-how we have amazing people who are very skilled when it comes to the garment production. However, where we are lacking, in my opinion is in the skill set to brand our product the right way and market it. Sadly lack of resources means that designers are not able to realise their own vision. But things are starting to change. Change is happening slowly and designers have to be persistent in order to get their point across.
Chanel Iman by Joshua Jordan for Harper's Bazaar Serbia, photo Joshua Jordan
Which Serbian designers you believe could stand out on the global fashion scene? Any we should keep an eye on?
Marko Mitanovski has a very dark but glamorous aesthetic which has already made him a household name, Tamara Radivojević has a very strong approach to fashion with her tailoring and structured pieces. Ines Janković probably has the most developed business sense out of all of the designers in the region and she knows how to combine the creative and the business aspect of fashion. Those are the individuals that I would say have the qualities that would make them stand out.
Do you also see HB as playing a role in educating consumers about international fashion?
Absolutely! And that is the biggest asset of our magazine. We are presenting a certain point of view and a different perspective on looking at fashion. For a magazine like Harper's their global audience are women who are working, they are well educated, independent and to them fashion is an extension of their own sense of self.
What are your views on unisex fashion?
There are certain staples of clothing that represent good taste no matter what the sex is. There is more and more fashion brands that introduce the unisex capsule collections in order for both sexes to enjoy their aesthetic equally. There are certain fabrics and ways of cutting the fabric, certain shapes that suit both sexes equally well. But still certain items should remain true to its own gender.
How does the role of Carine Roitfeld as the HB Global Fashion Director play part in the Serbian edition?
Carine is one of the most revered people in the world on fashion and she is seen as a visionary. For HB she creates 3 stories a year (every March, September and December) that every HB publication includes in their issue. She was chosen as an editor who has a vision to combine the latest fashion trend with the tendencies that are happening in our society as a whole.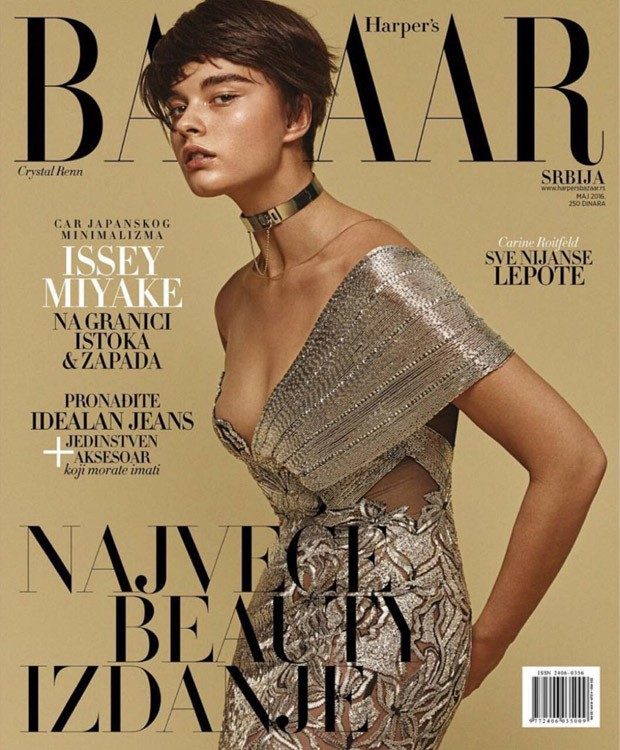 Crystal Renn for Harper's Bazaar Serbia by Choi Yong Bin
How would you compare the Serbian edition to other international editions of Bazaar?
I have to say that I have the joy of working with an amazing group of people who are incredibly ambitious and forward thinking. With every edition we are trying to raise the bar in terms of the quality of content and aesthetic. I have to say that we have made the magazine our own. We are confident and the final result is as just as good as other international publications that hold the same name.
Do you feel that celebrity culture plays a pivotal role in today's fashion industry?
It all depends on the market. The United States is an example of an incredibly commercial market and if you look at all the major fashion magazines in USA you will see that all of the covers are celebrities, not models. Situation in Europe is slightly different – fashion magazines are reserved for models. I believe that celebrity culture is not pivotal, but important and it cannot be ignored.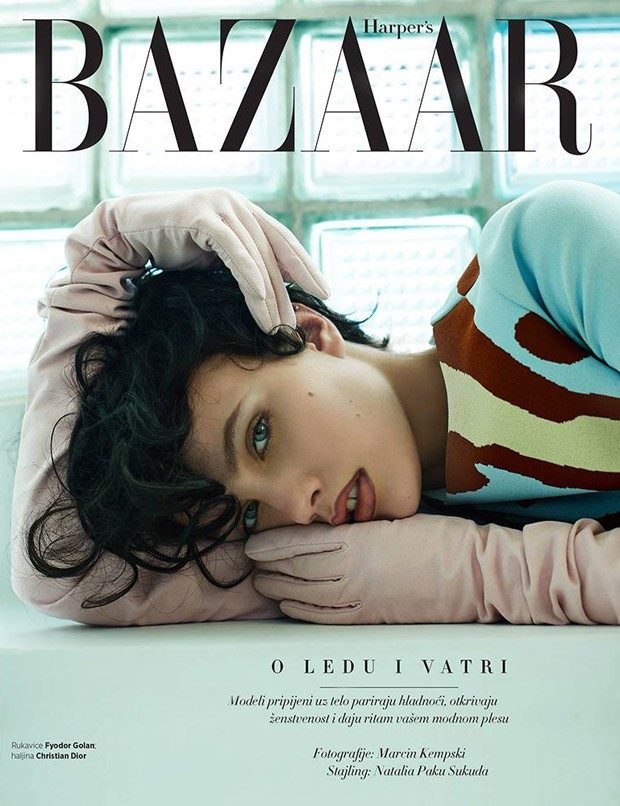 What do you look for in a girl when casting for your next cover shoot? Also do you prefer a celebrity or a model on your cover?
I personally think that covers should include both models and celebrities. Models represent fashion and celebrities a point in time and cultural zeitgeist. Both parts of the dialogue must be included in the fashion story. The only celerity that we featured on our cover if we don't include foreign covers that we reprinted is Ana Ivanović. She is the embodiment of a young modern woman who is a professional in what she does, she is incredibly kind and approachable, a hard working individual who has become a worldwide known name. Plus she loves fashion. In terms of models, what we want is diversity and different types of beauty to show that female beauty has many different forms.
Do you think that the rise of digital press will ever leave print publication redundant?
Print may diminish in size but it will still be present. There is a big competition so the only thing a magazine can do is be as special as it can be.
What does the future hold for you and HB Serbia?
We have already started working on projects for the next year. I have to say that we are very excited for the future.
For more of Bazaar Serbia follow @harpersbazaarserbia, while for behind the scenes of Petar's work you can follow him @petarjanosevic