Legendary designer MARC JACOBS is celebrating his Birthday today and while DESIGN SCENE is few days shy away from our 10 year anniversary we went through our archive and revisited our top 10 favourite MARC MOMENTS.
Happy Birthday Marc! 
#01 POSING ALONGSIDE NAOMI FOR A GOUDE EXPERINCE

Marc posing alongside supermodel Naomi Campbell for HARPER's BAZAAR US fashion story by the legendary Jean Paul Goude – see it here. The editorial itself brought back the spotlight to the work of legendary photographer, who soon after started appearing back frequently on the pages of fashion glossies. Culminating these days in the famous 'breaking the internet' moment with Kim Kardashian.
#02 MARC CREATES BECOMES THE FACE OF BANG
Marc revolutionized the fragrance game for the industry as well as his own company by becoming the 'bangable' face of  his easy to signature persona, and the show-offish charm by selecting himself as the face of his own fragrance titled BANG. Marc was photographed by Juergen Teller for the raunchy campaign.

Bang was created for a modern man, who even if he isn't young boats a younger spirit. Jacobs created the name first and development of the scent in collaboration with Coty followed. "I wanted to do something that I would love. I particularly like spice notes, especially pepper, so that became a starting place." – Said Marc Jacobs speaking about his bankable fragrance.
Seven years later BANG is still on the shelves as a strong seler for the company, in addition to birthing a few follow up new BANG fragrance series.
#03 ANDREJ PEJIC TAKING THE SPOTLIGHT
Marc and Juergen teaming up for the label's Spring Summer 2011 campaign brought Andrej Pejic to the spotlight. The androgynous supermodel is today Andreja Pejic, and took the mainstream industry by storm in the seasons following Marc's campaign, see more.
#04 MARC JOINS SOUTH PARK as MUSCLE MAN MARC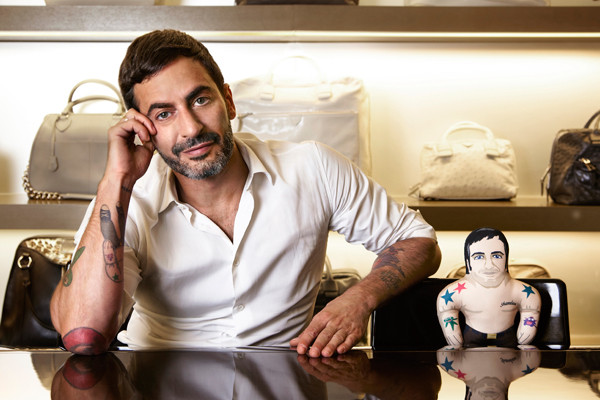 For one episode only, Marc Jacobs image enters the hall of legends ridiculed by the famed Comedy Central cartoon series South Park. While not appearing in the show himself, Marc took part in one of the episodes as Cartman's favourite toy 'Muscle Man Marc'.

The toy itself took the shelves of Marc by Marc Jacobs store internationally, and today is indeed a rear collectible.
#05 MARC PROCLAIMS HIS FANDOM FOR PRADA IN INDUSTRIE MAG
Marc was never to hid his obsession with Miuccia Prada, remaining very public about his infatuation with the legendary Italian designer his fandom culminated with Industrie Magazine fashion story.  Jacob's officially came out as a Miuccia Maniac for the Industrie magazine series wearing his favorite PRADA pieces photographed by Manuela Pavesi and styled by Katie Grand. Mrs Prada herself said for the magazine: " Of course I like Marc dressing in Prada very much. I think he is very brave and, most important of all , he looks completely acceptable and elegant. He has a real spirit and I like his work".
While Marc himself had to say: "I guess it's fair to say that no other aesthetic intrigues and interests me as much as that of the world that Miuccia Prada has created. The elegance and eccentricities so finely pitched, her collections are always a perfect surprise."
#06 MARC BRINGS BACK WINONA RIDER MOMENTS BEFORE HER COMEBACK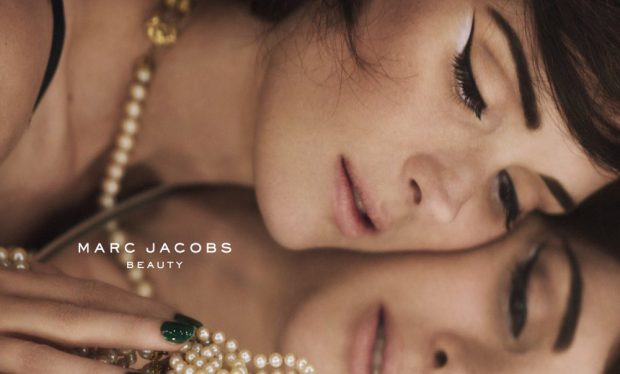 Moments before the comeback of the decade as the manic mom and star of NETFLIX show STRANGER THINGS, Winona became the face of Marc's beauty line, photographed by DAVID SIMS.
#07 MARC JACOBS LOUIS VUITTON FAREWELL SHOW
The extravagant days of Louis Vuitton shows in Paris under Marc Jacobs are now replaced by effortlessly minimalist approach of maison's new creative director Nicolas Ghesquire. Nevertheless, Jacobs betrothed to the opulence of Parisian runways was no stranger to massive and foremost costly fashion shows. He famously brought a whole train exclusively built for his Louis Vuitton runway show, a set of elevators followed, in the list including a massive hotel corridor, art nouveau taken elevators, a carousel and so on.

Marc's farewell show, appropriately going back to black, was a spectacular homage to his years and past runways at Louis Vuitton.
#08 BRINGS BACK CHER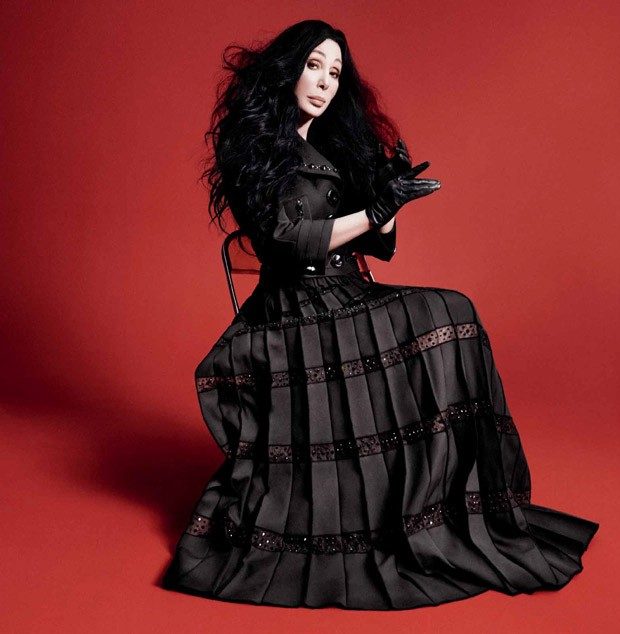 Marc makes the impossible happen, the one and only CHER became the face of his fall winter 2015 collection posing for a shoot by Fashion Photographer David Sims. Cher who while in public, shies away from the public eye, made an exception to star in the designer's campaign.
#09 THAT VICTORIA IN A BAG CAMPAGIN
Ever since Victoria Beckham famously posed inside of paper bag for Marc Jacobs campaign by Juergen Teller, the paper bag become an ultimate fashion accessory. Today when Mrs Beckham is a fashion designer herself, the simple paper bag is an inspiring element for designer at Kenzo as well as Moschino.
#10 THAT HYPE WILLIAMS COLLAB
Marilyn Manson, Missy Elliott, Cara Delevingne, Courtney Love, Genesis P-Orridge and Kendall Jenner coming together for the Marc Jacobs' Fall 2016 campaign video created by iconic music video director Hype Williams.
Bear in mind our top 10 is in no particular order, you can study Marc also in a few books published such as the Louis Vuitton Marc Jacobs book as well as a book featuring his beloved dog Neville, as well as a memoir.
For more visit MARC JACOBS archive on DESIGN SCENE