Contemporary Artist Danny Minnick has under his belt career of a professional skateboarder and an actor, however a bed skating injury forced him to change his path. Unable to skate he began to channel his creative energy into paintings where he fell in love with the experience and serenity creating art gave him. His unique style of abstract expressionism is a veritable breeding ground for a clever cast of characters and hidden images that suddenly appear during his acrylic and oil work.
GET YOUR COPY IN PRINT $21.90 AND DIGITAL $3.90
For DESIGN SCENE MAGAZINE MAY 2017 issue Danny sits down to talk with us about his beginnings, inspiration and the meaning of art.

Read more after the jump: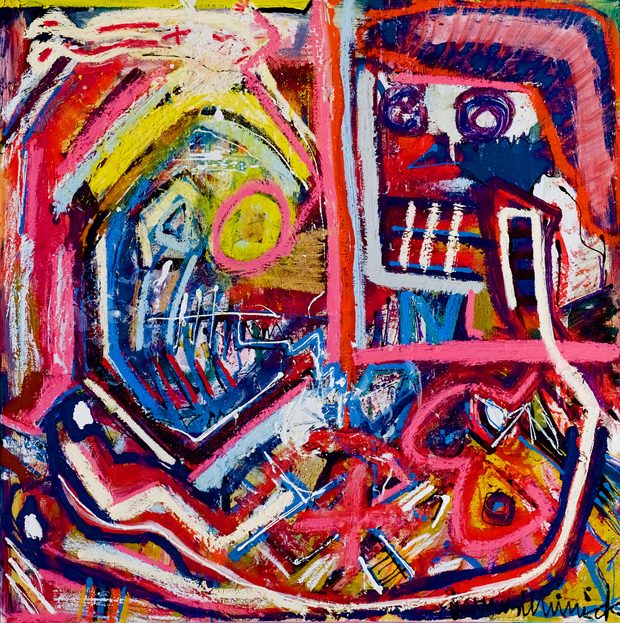 Can you describe for our readers your way from skateboarder to actor, and from actor to artist?
To me, all of it is art it just comes in different forms.
So, do you think that your lack of formal art training actually helped you in your art practice?
Has it helped me? I don't know! I really do respect people who have a classical art education.
What kind of impact do you want to make with your art? What is the message?
I hope the message that comes across is one of positivity. I want to encourage belief in one's self. Paint from your soul.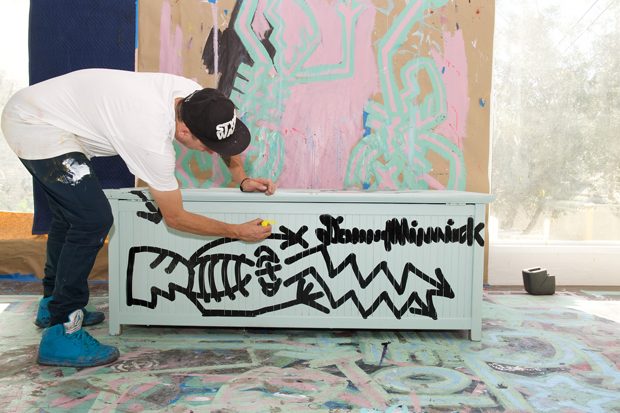 How do you feel being compared with Jean Michel Basquiat?
He's an icon. I mean, he did over 1000 pieces of work before the age of 27. I am humbled and honored. That's dope. So is NYC.
For you how does the path from an idea to a final art piece look like for you?
I have to say I don't have an idea because I stay out of my head. When I work, 10 things just come out.
Tell me about your latest solo exhibition, Power to the Planet at De Re Gallery, LA?
I think my painting "The Melt" sums up this series. I really focused on the extinction of polar bears and how the shadow of man is trying to take the planet; and the focus of this body of work was to send positive energy to the planet.

Collectors of your work include Lebron James, Jessica Alba, Gus Van Sant, and Nick Cassavetes. Did such names on your client list bring a new spotlight on your work?
Of course! My friend Gina Cassevetes bought a blue oil stick which I painted my first character with. She took a photograph of it, and her dad loved. He came to my show and bought it. That got the got the ball rolling, so to speak! It was a 9' x 9' dropcloth.
Did the international recognition of your work in any way change your everyday routine?
My day-to-day hasn't changed very much; except I now have more responsibilities, haha! Like, interviews like this one, I have to work really hard on every day.
Do you view the disposable aspect of social media as positive or negative in regards to your artwork?
I love social media. I posted a photo of my new "EPMD" shirt I bought at the shop Amoeba when I was taking my dog for a walk. The next day I was running errands and taking care of business. The next thing I knew Parrish Smith of "EPMD" reposted it. I thought that was pretty cool.
Who are your favorite contemporary artists?
There's a few,  starting with Mark Gonzales, Chad Muska, RETNA, HACULLA, Bob Dylan, and Martin Landau, & Daniel Stern.
What is next for you?
It's already in the process of evolving as we speak; but through other mediums. Currently, I am working with established people in the fashion industry, and in the process of developing a brand. There is an extremely distinct parallel between art and fashion. The words fashion and art can, and should probably be used interchangeably. After some thought, I figured why not bring the contemporary art I create and combine it with contemporary silhouettes by creating something relevant – bridging the preverbal gap between the two. I'm talking more than just screen-printing pictures of paintings onto tees; I'm talking about the development from scratch; developing the actual silhouettes, and going as far as creating innovative ways to bring the artwork to life on clothing.
So,  how would you like to see your work evolve in the future?
I think you will have to stay tuned and see what I'm talking about. But the partnerships we're creating are going to be huge, and we'll launch the brand in a way that develops proper cohesion between the art and fashion communities with this first collection.
Follow Danny for more work @dannyminnick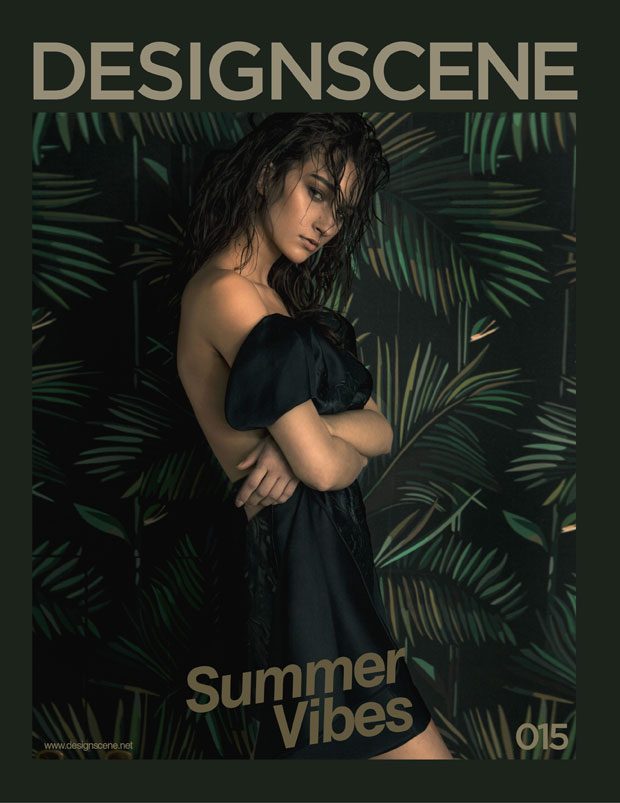 GET YOUR COPY IN PRINT $21.90 AND DIGITAL $3.90